35 Meatless Monday Recipes
Looking for a few vegetarian meals to add to your Meatless Monday routine? I've got you covered! From one pot meals to 15 minute recipes, there's something for everyone on this list!
Meatless Monday is a movement that started in 2003 to encourage people to eat a little less meat for their health and the environment. The campaign was started by Sid Lerne in association with the Johns Hopkins Center for a Livable Future. I love the concept because it's a great reminder that you can take small steps that can greatly impact your health and the planet's health. I'm a vegetarian, but I don't think you have to be a vegetarian to add meatless meals into your dinner rotation. So whether you're a vegetarian or a "flexitarian", I hope you enjoy these recipes!
15 Minute Recipes
No time to cook? Think again! These 15 minute recipes are perfect when you're short on time for Meatless Monday!
Vegetarian Taco Recipes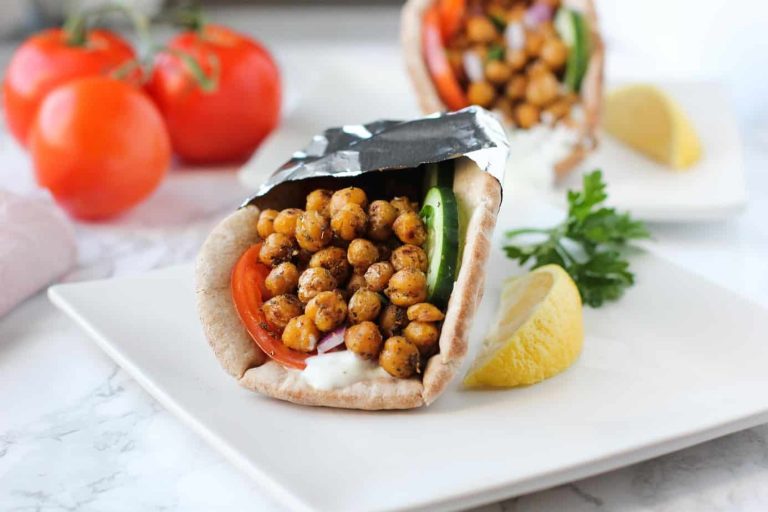 15 Minute Chickpea Gyros
These chickpea gyros with homemade tzatziki sauce are ready in just 15 minutes! You only need a few fresh vegetables and a handful of pantry staples to get dinner on the table in minutes.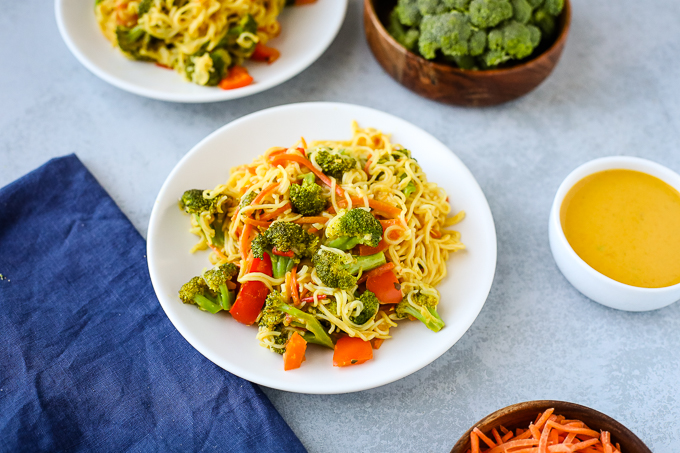 15 Minute Yellow Curry Noodles
These delicious yellow curry noodles only take 15 minutes to make so you can have dinner ready in no time! Add any vegetables you have on hand, and you'll have a tasty, healthy meal in minutes!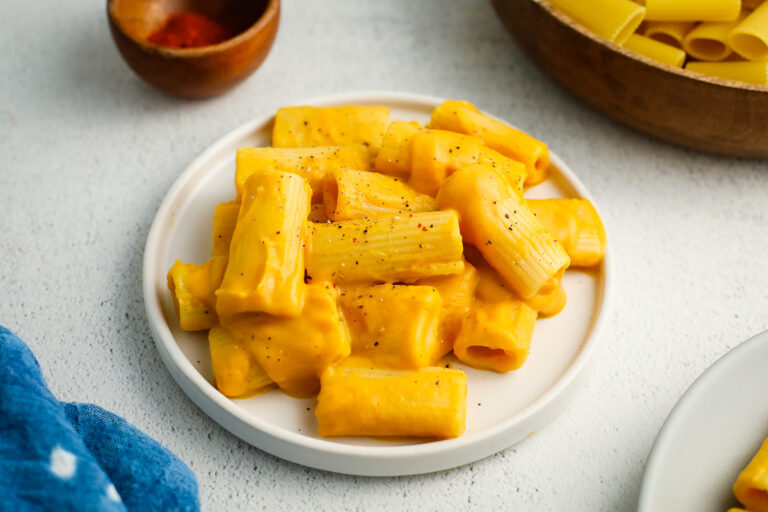 Vegan Butternut Squash Pasta
This delicious butternut squash pasta is rich and creamy but completely plant-based! The best part is, it can be made in just 15 minutes!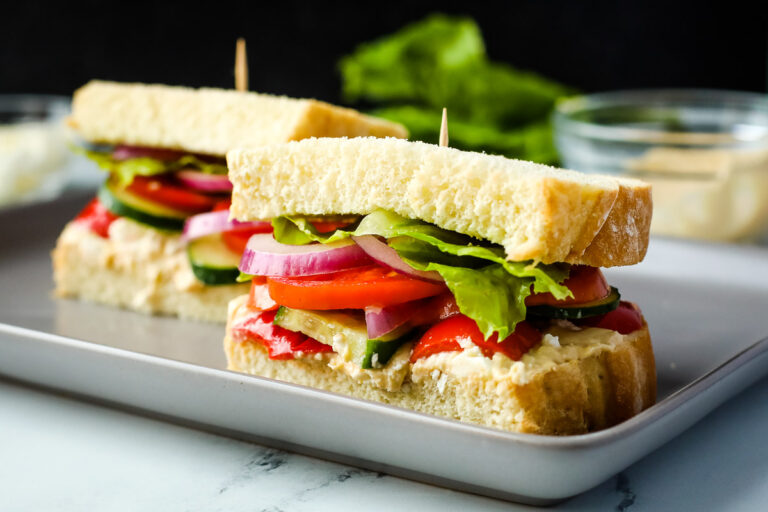 Mediterranean Veggie Sandwich
This Mediterranean veggie sandwich is filled with fresh veggies, creamy hummus, and salty feta for a delicious meal that you can assemble in just a few minutes! It's perfect for a hearty, healthy lunch!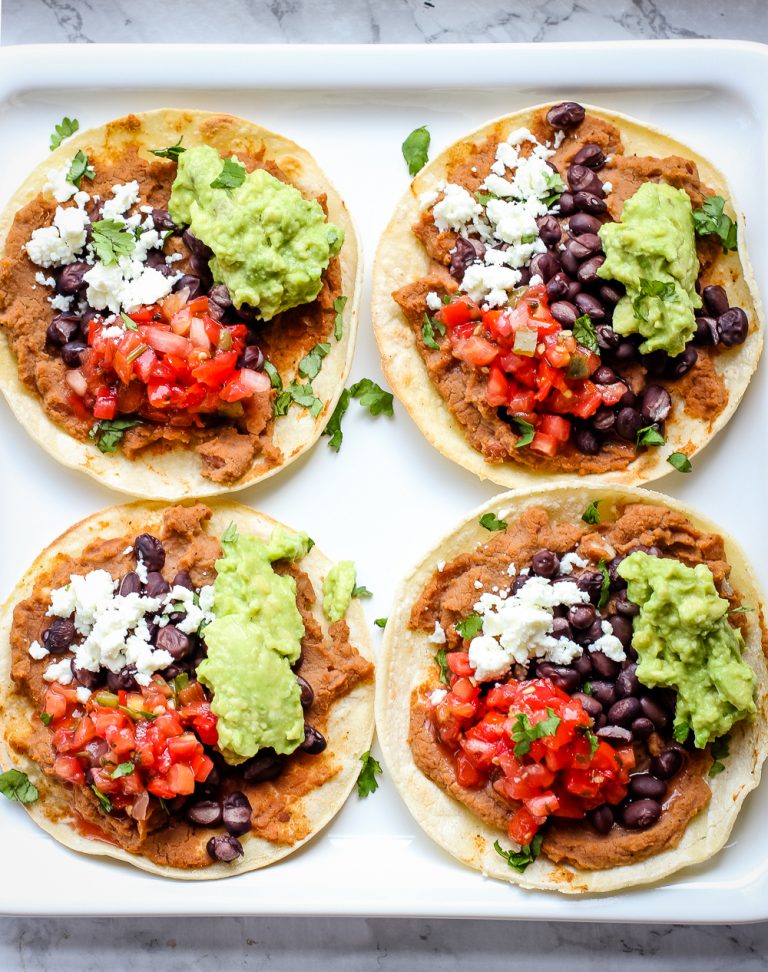 Vegetarian Tostadas
These oven baked tostadas cook quickly which means you can have dinner on the table in just 15 minutes! They're vegetarian, gluten free, and customizable for the whole family!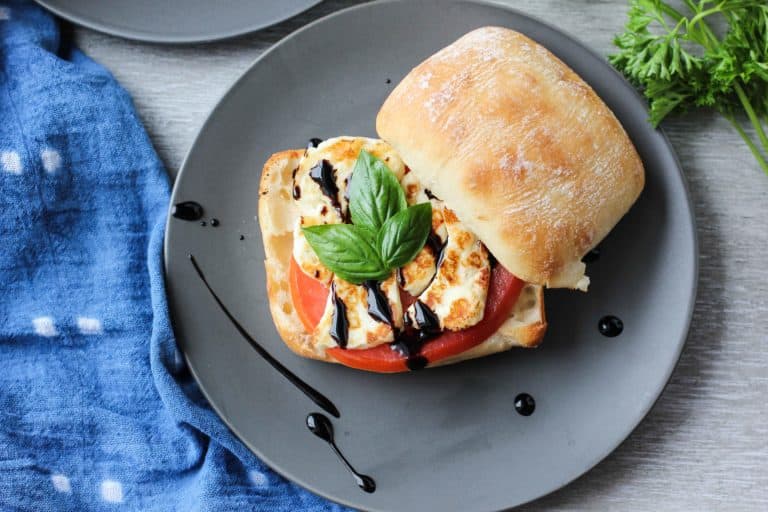 Grilled Halloumi Sandwiches
These grilled halloumi sandwiches are a deliciously simple dinner recipe! The salty, crispy cheese and hearty ciabatta roll make a simple sandwich irresistible! Top it with a slice of tomato and a little balsamic glaze for a grown-up grilled cheese!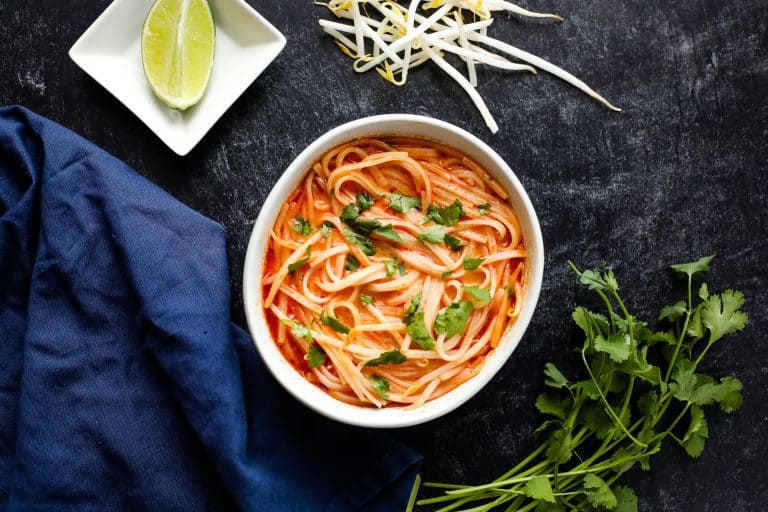 Coconut Curry Noodle Bowl
This easy coconut curry noodle bowl is rich and creamy with a flavorful coconut broth. This recipe comes together in 15 minutes with just a handful of pantry staples!
Whether you're cooking for Meatless Monday or Taco Tuesday, these veggie-focused tacos are the perfect thing to add to your plate!
Vegetarian One Pot Recipes
If you hate doing dishes, these one pot (or one pan) meals will become your new favorite for Meatless Monday and beyond!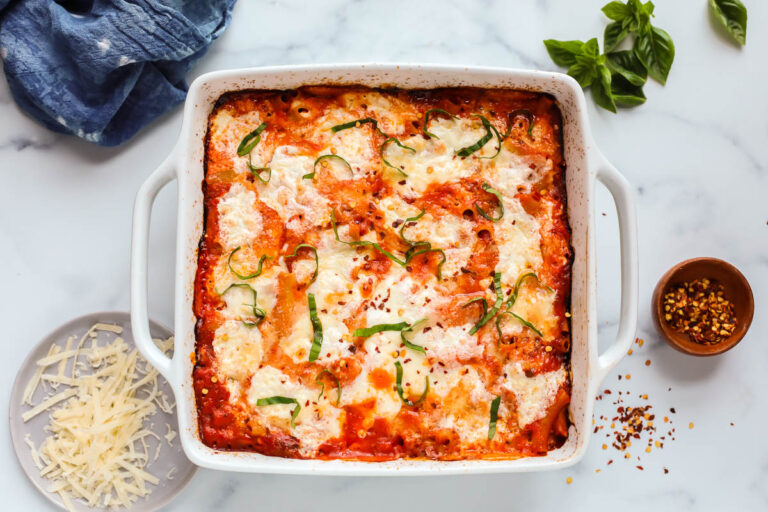 No-Boil Baked Ziti
This 5 ingredient no-boil baked ziti recipe is cheesy and delicious! You can have this in the oven in 5 minutes, so it's a great recipe for busy days!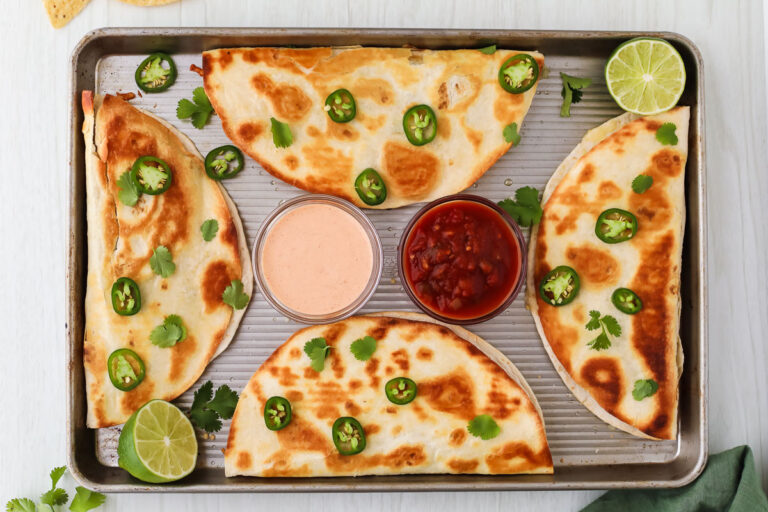 Sheet Pan Quesadillas
These sheet pan quesadillas are an easy way to feed a crowd! Add your favorite fillings, and you'll have this tasty dinner on the table in no time!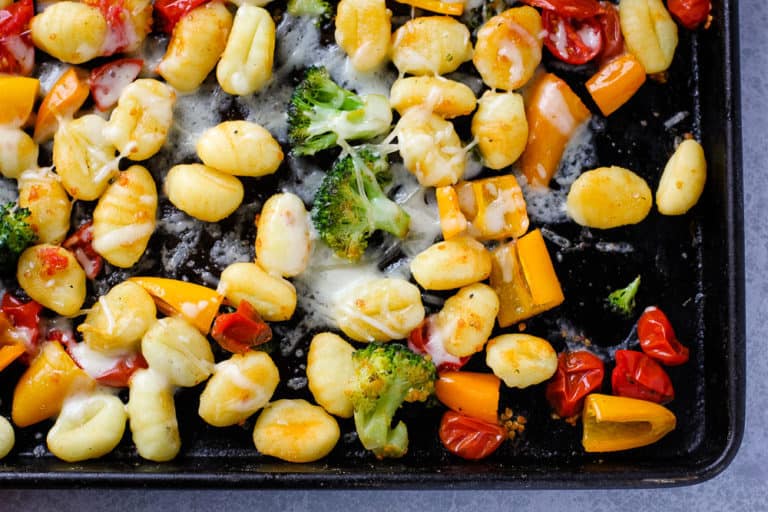 Sheet Pan Gnocchi with Vegetables
This sheet pan gnocchi with vegetables is a deliciously simple dinner idea! Everything cooks together on one sheet pan and you can add any additional vegetables you like!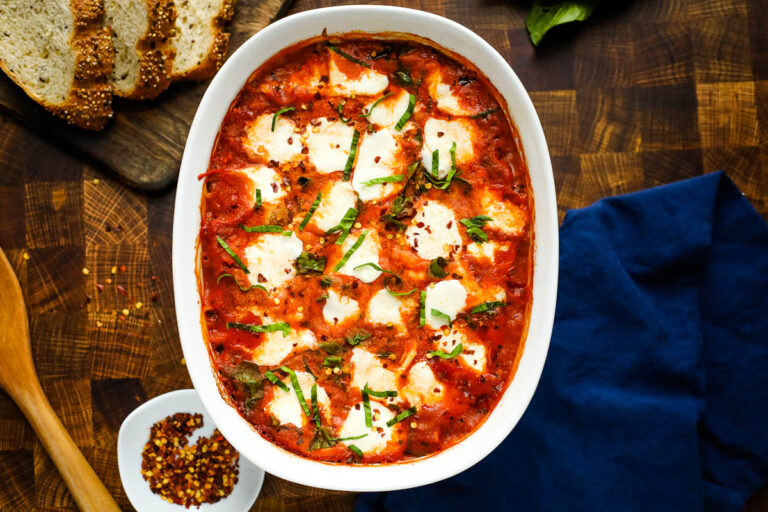 Baked Orzo Pasta
This delicious Baked Orzo Pasta comes together in just one dish! The pasta cooks right in the sauce for added flavor, making this tasty recipe quick and easy!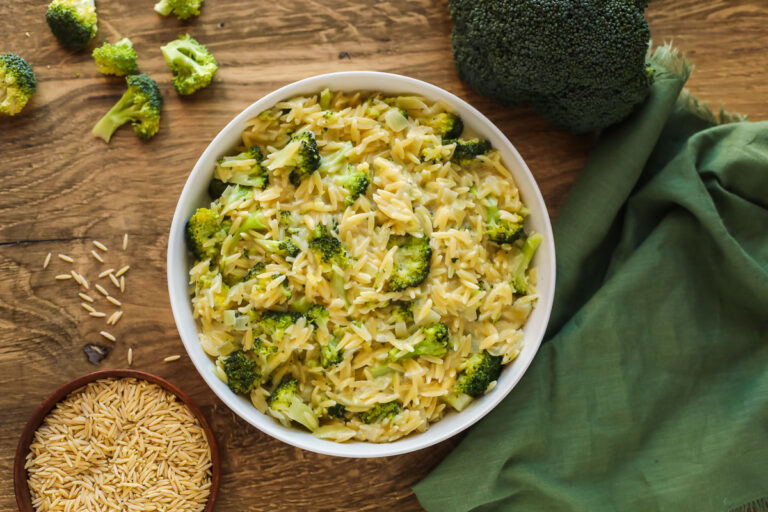 Broccoli and Orzo Skillet
This Broccoli and Orzo Skillet is a delicious one-pan dinner that cooks in just 20 minutes! It's creamy, cheesy, and loaded with broccoli for a healthy, filling meal.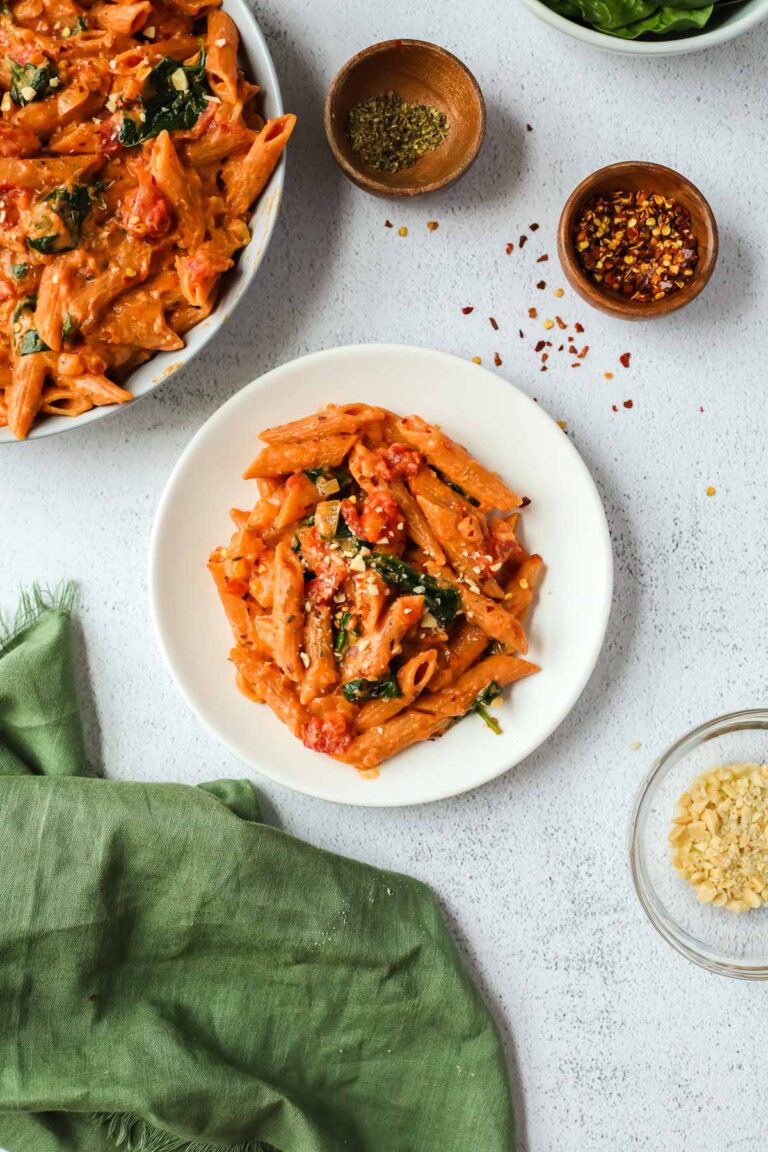 One Pot Red Lentil Pasta
This red lentil pasta recipe is rich and creamy and completely plant-based! The pasta and vegetables cook in one pot for a delicious dinner that comes together easily.
Vegetarian Instant Pot Recipes
If you love your Instant Pot, these meatless meals are perfect for the pressure cooker!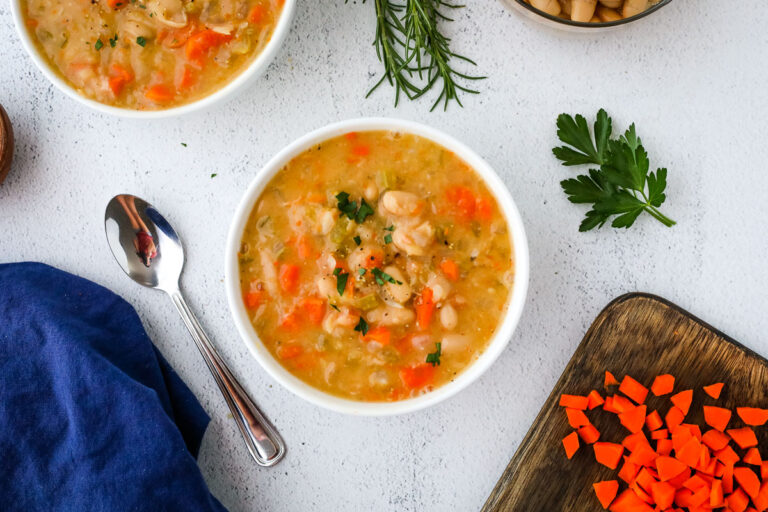 Instant Pot White Bean Soup
This Instant Pot White Bean Soup is infused with fresh rosemary and filled with lots of vegetables for a hearty, plant-based meal that comes together in minutes!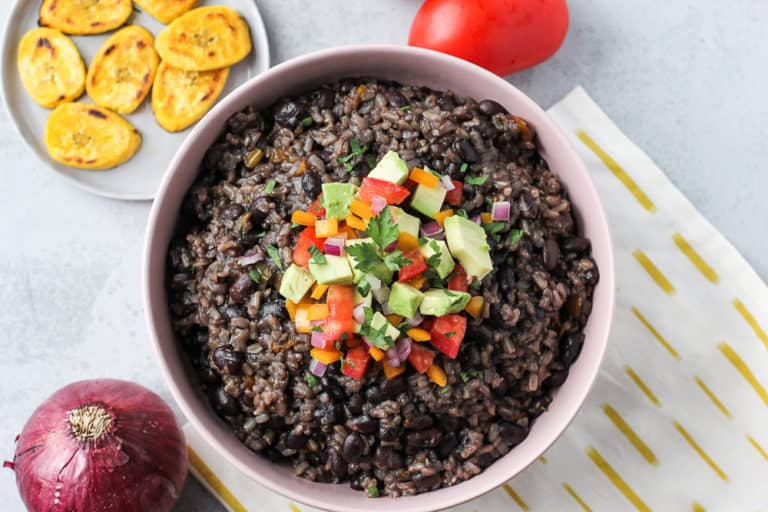 Instant Pot Cuban Black Beans and Rice
Black beans are one of my favorite ingredients because they're loaded with plant-based protein and fiber! Combined with brown rice, this easy recipe makes a delicious main dish without much work!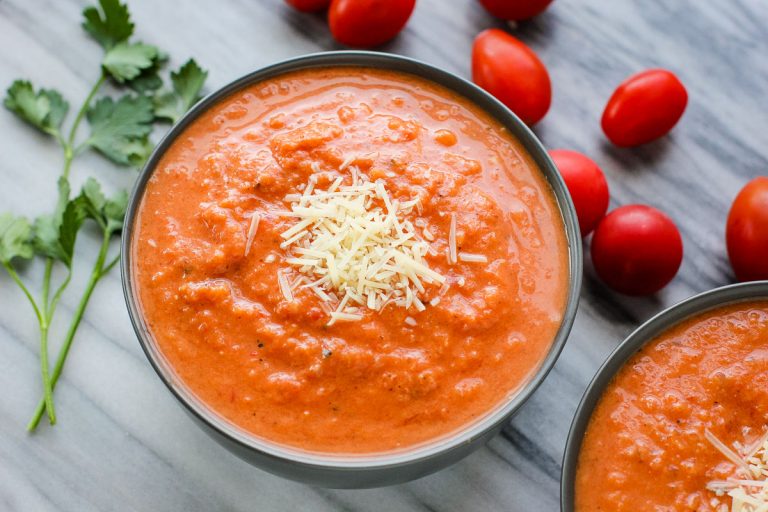 Instant Pot Tomato Soup
This creamy tomato soup is made in the Instant Pot for an easy, delicious meal that only takes a few minutes of prep! It's filled with vegetables, but it's creamy enough to enjoy as a main dish!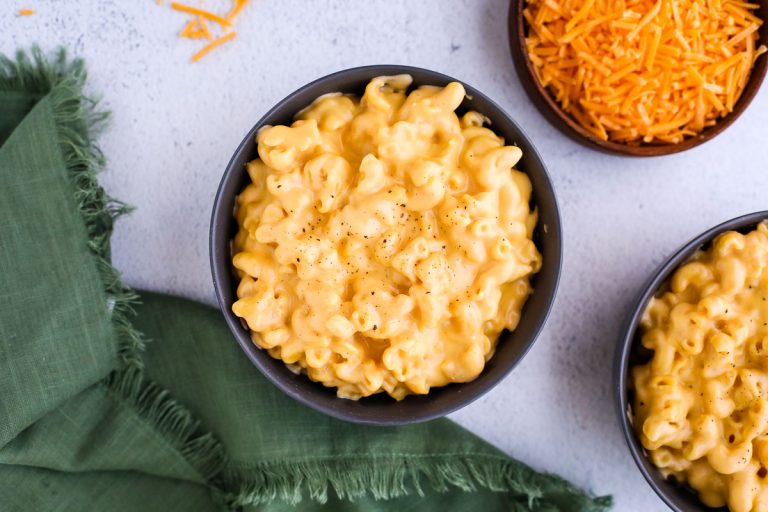 5 Ingredient Instant Pot Macaroni and Cheese
This Instant Pot Macaroni and Cheese is made with just 5 ingredients for an easy, one pot meal the whole family will love! This super creamy macaroni and cheese will have you coming back for seconds!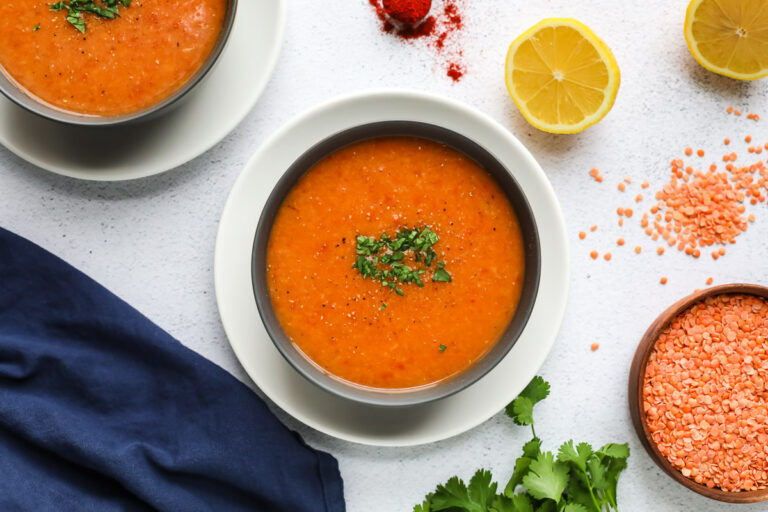 Instant Pot Red Lentil Soup
This Instant Pot Red Lentil Soup is packed with flavor and filled with plenty of plant-based protein to keep you satisfied. You can whip up this recipe in just minutes!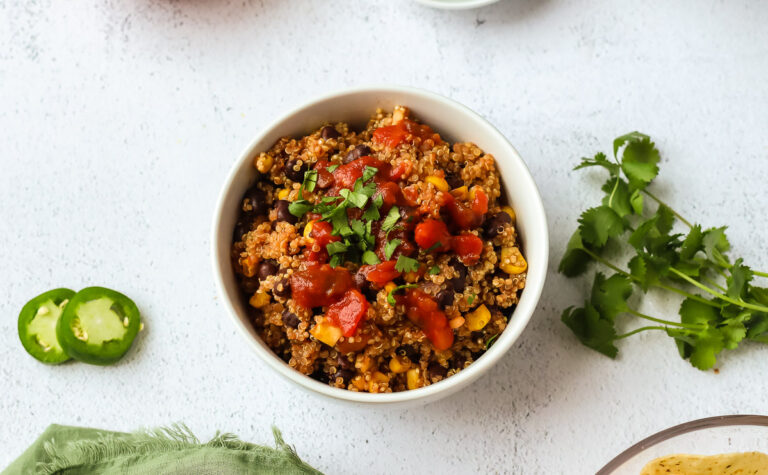 Instant Pot Mexican Quinoa
This Instant Pot Mexican Quinoa is an easy "dump and go" recipe. Simply add the ingredients to your pressure cooker, turn it on, and dinner is ready in minutes!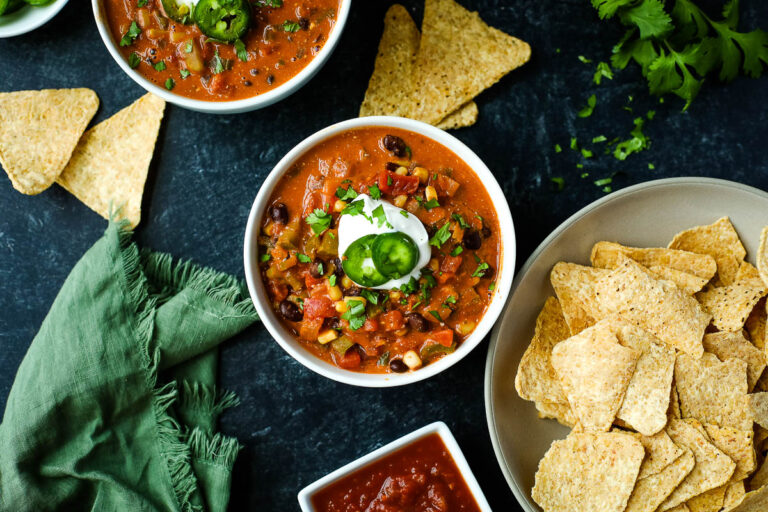 Instant Pot Enchilada Soup
This vegetarian Instant Pot Enchilada Soup is packed with tender black beans and a variety of vegetables simmered in a flavorful broth. This rich and creamy soup is a family favorite!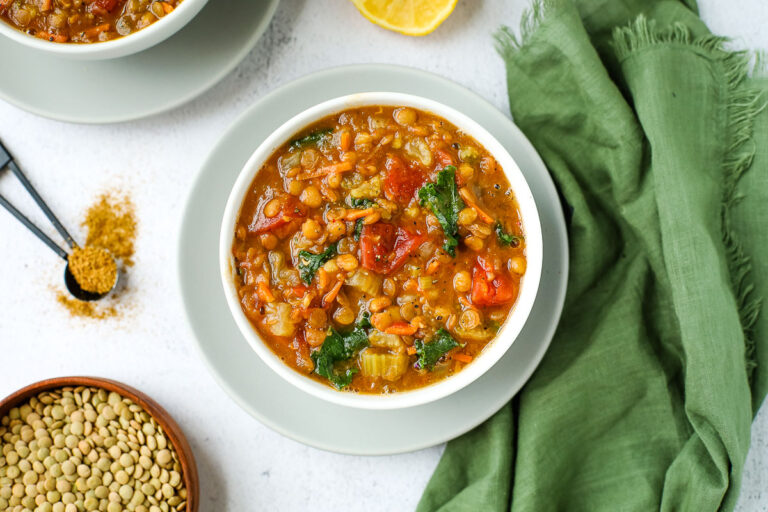 Instant Pot Lentil Soup
This Instant Pot Lentil Soup is loaded with vegetables for a healthy, filling meal. This cozy recipe is perfect for a busy weeknight since it cooks quickly in the Instant Pot.
Vegetarian Salad Recipes
Skip the boring salads and try one of these crave-worthy recipes which are filling enough to be the main event!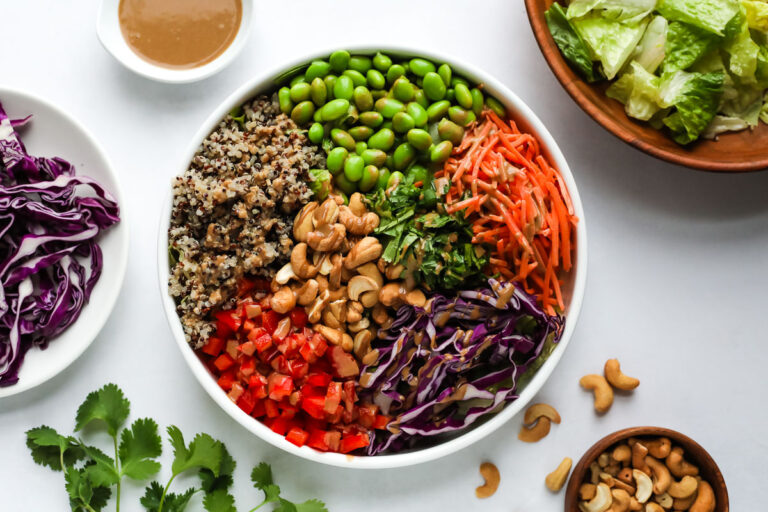 Edamame and Quinoa Salad
This edamame and quinoa salad is made with crunchy romaine, red cabbage, shredded carrots, earthy cilantro, and roasted cashews. It's an irresistible blend of flavors and textures that will keep you coming back for more!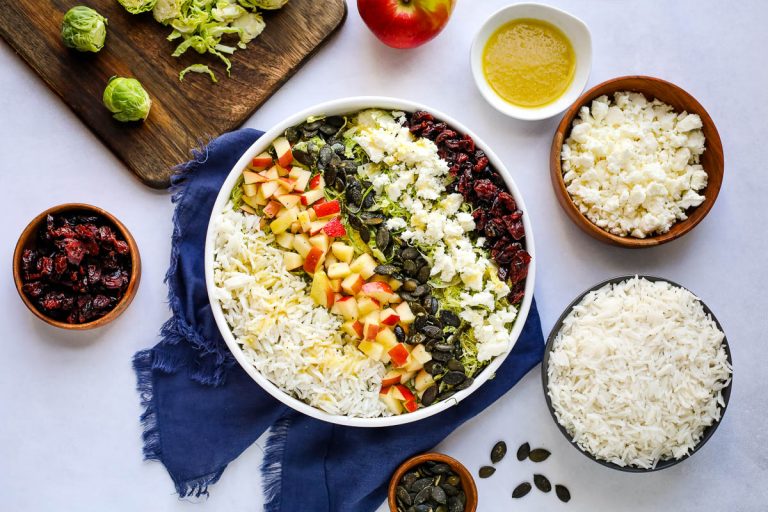 Cranberry Apple Salad
This cranberry apple salad uses crunchy Brussels sprouts and fluffy Basmati rice for an easy and delicious side dish that is perfect for your holiday table!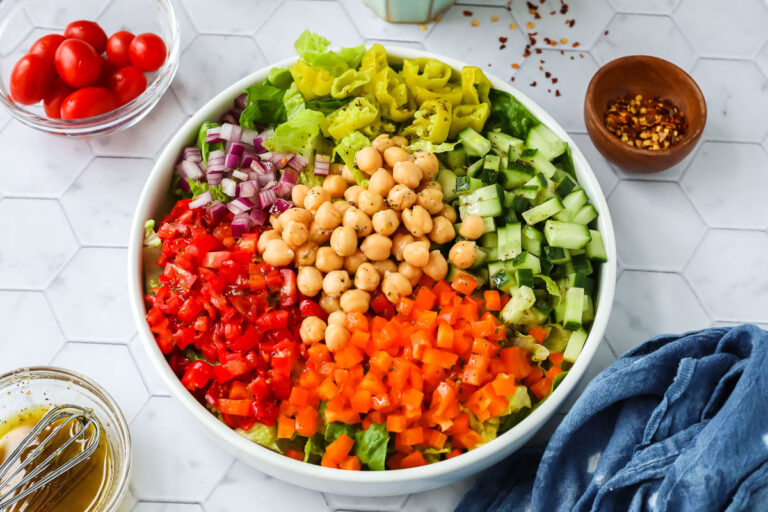 Vegan Chopped Salad
This vegan chopped salad is filled with a colorful mix of crunchy vegetables, spicy pepperoncini, and hearty chickpeas for a tasty salad that can be served as a side dish or a main dish!
Pesto Orzo Salad
This pesto orzo salad is made with creamy ricotta and salty pistachios for a uniquely delicious pasta dish! You can enjoy this recipe served warm or cold!
Southwestern Quinoa Salad
This Southwestern Quinoa Salad is loaded with a rainbow of vegetables and drizzled with a tasty lime vinaigrette that makes this quinoa salad irresistible!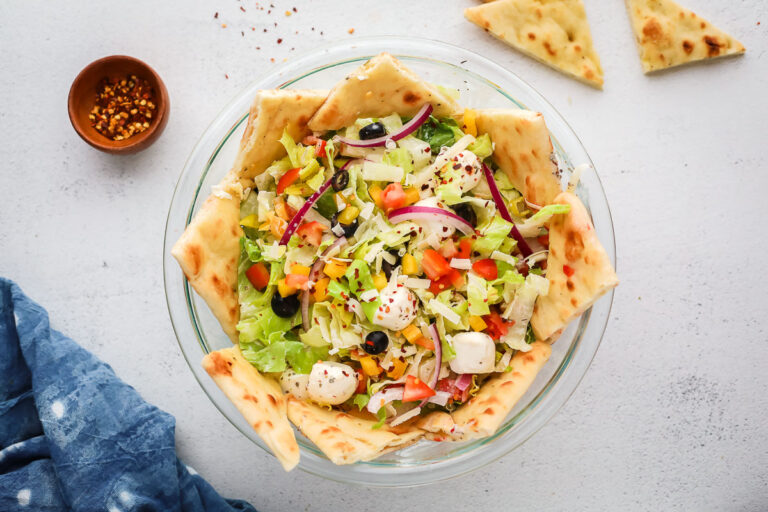 Pizza Salad
This pizza salad has all your favorite toppings, served on a bed of lettuce. It's a great way to eat a rainbow of vegetables while enjoying the satisfying flavors of a tasty pizza!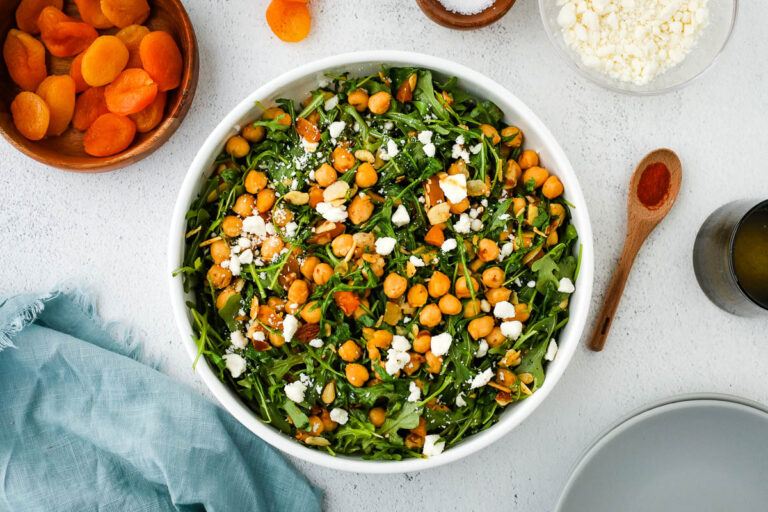 Warm Arugula Salad
This warm arugula salad is topped with seasoned chickpeas, crispy almonds, salty feta, and sweet apricots for a simple, delicious meal!