15 Minute Vegetarian Dinner Recipes
No time to cook? Try one of these 15 minute vegetarian dinner recipes! These ideas are perfect when you're short on time but you want to enjoy a delicious, healthy meal!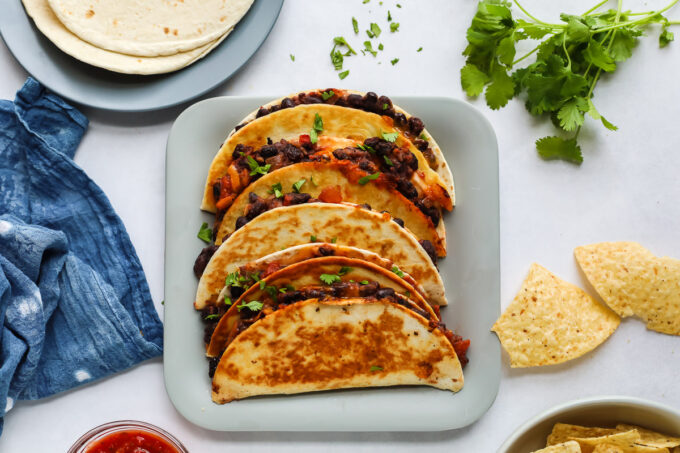 You know I love finding ways to create dinner in no time, so I put together a list of my favorite 15 minute vegetarian recipes! As you're thinking about meal planning, here are a few of my favorite time-saving tips:
Wash and cut fruits and vegetables ahead of time so you always have easy snacks and side dishes ready to go. I love serving sliced cucumbers or chopped carrot sticks with hummus for an easy side dish with our favorite protein.
Sometimes it's worth it to pay a bit more for prepared foods. We often buy pre-washed and cut broccoli for a quick side dish. My air fryer broccoli only takes a few minutes to make!
Repurpose leftovers for faster meals. If you have leftover slow cooker black beans from taco night, try adding them to a salad or turning them into black bean soup. If you made a batch of cilantro lime rice, try using it as the base for a wrap! Look for new ways to use ingredients!