Introducing: The Truly Healthy Vegetarian Cookbook.
After months of cooking, writing, editing and more editing, I'm thrilled to announce that my cookbook is officially available to order on Amazon!
From the very start, my goal was to create easy, healthy vegetarian recipes that you can make with the ingredients you already have in your kitchen.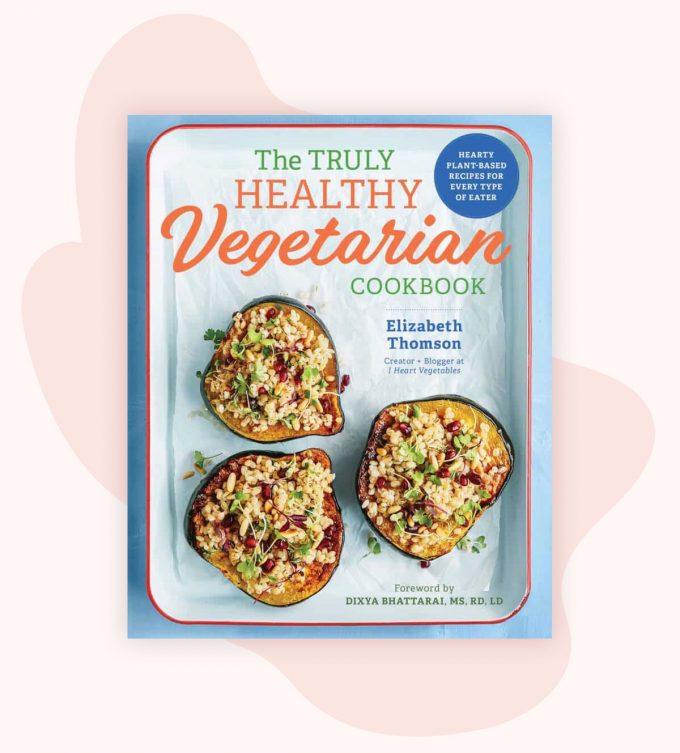 The Truly Healthy Vegetarian Cookbook contains over 100 vegetarian recipes from breakfast to dessert. Each recipe is designed to be a healthy balance of carbs, fat, and protein.
This project was a labor of love and I'm beyond thrilled to share it with you. My dream was never to make a coffee table book. I wanted to write a cookbook that you'd bookmark the pages, spill sauce on, and grab off the shelf when you needed some Tuesday night inspiration and wanted to eat a healthy but satisfying dinner.
I've been a vegetarian for over ten years, and I know from experience that vegetarian food can often be heavy in carbs. I wanted to provide alternative options for those looking to eat a plant-based diet.
From low-carb buffalo cauliflower tacos to protein-packed red lentil bolognese, these are plant-based recipes that are as hearty as they are healthy!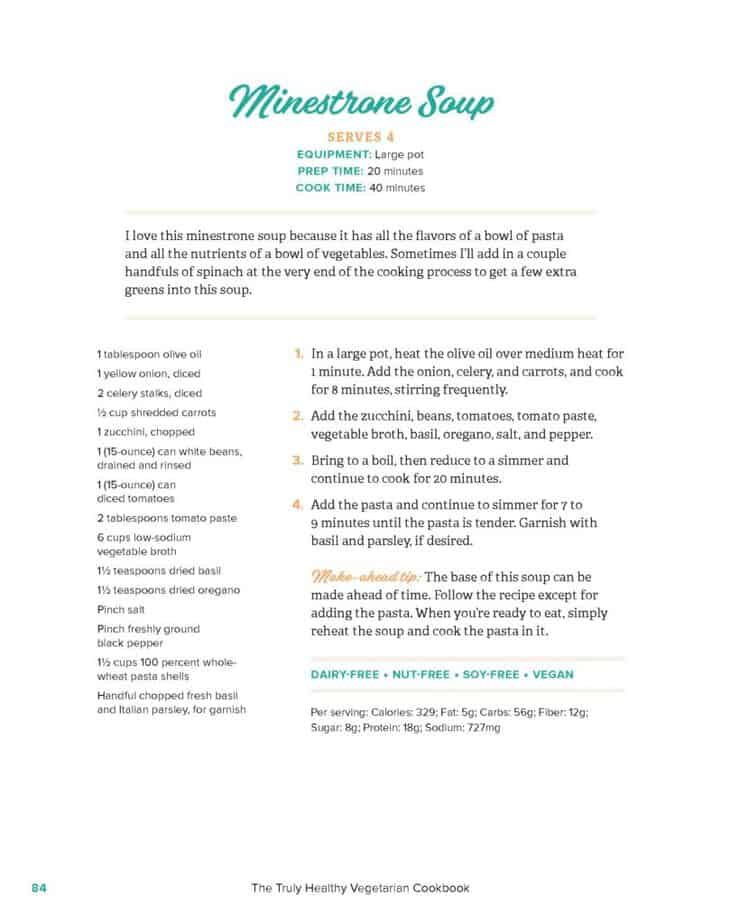 I've created these recipes to be adapted to nearly any kind of diet. Most of the recipes are vegan (or have a vegan option) and many of the recipes can be made gluten-free. Every recipe contains all of the nutritional information so you know exactly what you're getting for each meal.
A lot of people have asked me what my favorite recipe is and I obviously can't pick a favorite. However, one of the recipes I loved making was this vegetable pad thai. Most pad thai is made with fish sauce so I wanted to create a vegan substitute that would provide just as much umami flavor. I'm proud of the substitute I came up with and I think you'll love it!Just look at that rainbow of vegetables!
Of course, the cookbook also contains plenty of hearty salad recipes, oven-baked dinners, vegetable-pasta alternatives, and more. I've also included a section of basics for things like salad dressings, sauces, and other staples. Many of these recipes are things I find myself making over and over in my own kitchen. I'm so excited to share them with you!