The 25 Best Side Dishes for Pasta
I love serving pasta for dinner, so I'm always looking for new side dish ideas to serve with pasta! If you're looking for vegetables, salads, bread, or other recipes to pair with your favorite pasta, this list will give you some delicious ideas!
What to Serve with Pasta
Sometimes it's hard to think of a tasty side dish to serve with a bowl of pasta, but luckily there are tons of options! It's the perfect opportunity to add a vegetable to your meal. Whether you go for roasted or cooked vegetables or a simple tossed salad, that's an easy way to lighten up your plate.
You can also serve flatbread, a bowl of soup, or breadsticks! I like to serve pasta with a roasted vegetable and some type of bread, but the possibilities are endless!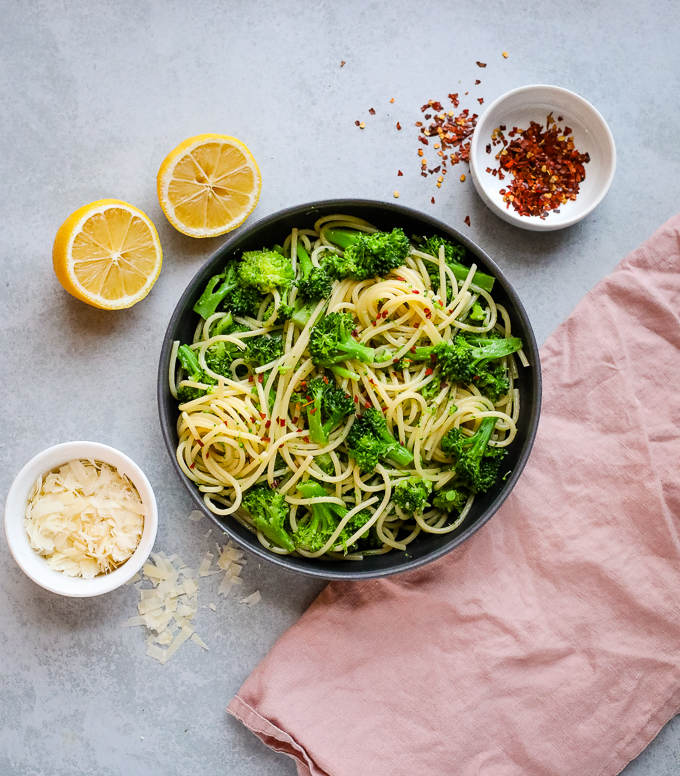 How to Pair Pasta with a Side Dish
There's no right or wrong way to craft your meal, but I try to follow this basic rule of thumb:
If the dish is rich, creamy, or cheesy, I try to keep the side dish light. If I'm serving ravioli lasagna, I like pairing it with a light salad or roasted asparagus.
If I'm having a lighter dish with lots of vegetables, like broccoli lemon pasta, I might serve a heavier side dish like garlic bread and a bowl of soup!
Simple side dishes can also be a great way to use up leftover ingredients. Toss a little leftover fresh mozzarella onto your salad. Top your soup with leftover breadcrumbs. Add leftover pesto to roasted patty pan squash. Turn the heel of a baguette into salad croutons. Using leftover ingredients in your side dish is a great way to reduce food waste!
Prepare Side Dishes in Advance
Some of these side dishes can be made in advance, which can come in handy if you're making a more complicated pasta recipe. You may not want to be juggling multiple pans and skillets if you're trying to serve dinner to a crowd, so consider picking simple side dishes that can be prepared ahead of time.
Again, there is no right or wrong way to pick a side dish to serve with pasta, but hopefully, that helps give you a little guidance. Now let's get into some tasty pasta side dish ideas!
The Best Side Dishes for Pasta
Looking for a few pasta recipes? Here are some of my favorites: