My Top 10 Plant-Based Proteins
If you're trying to eat less meat, you may be wondering how to get enough protein. Luckily, there are tons of great plant-based protein sources! Here's a list of my favorites.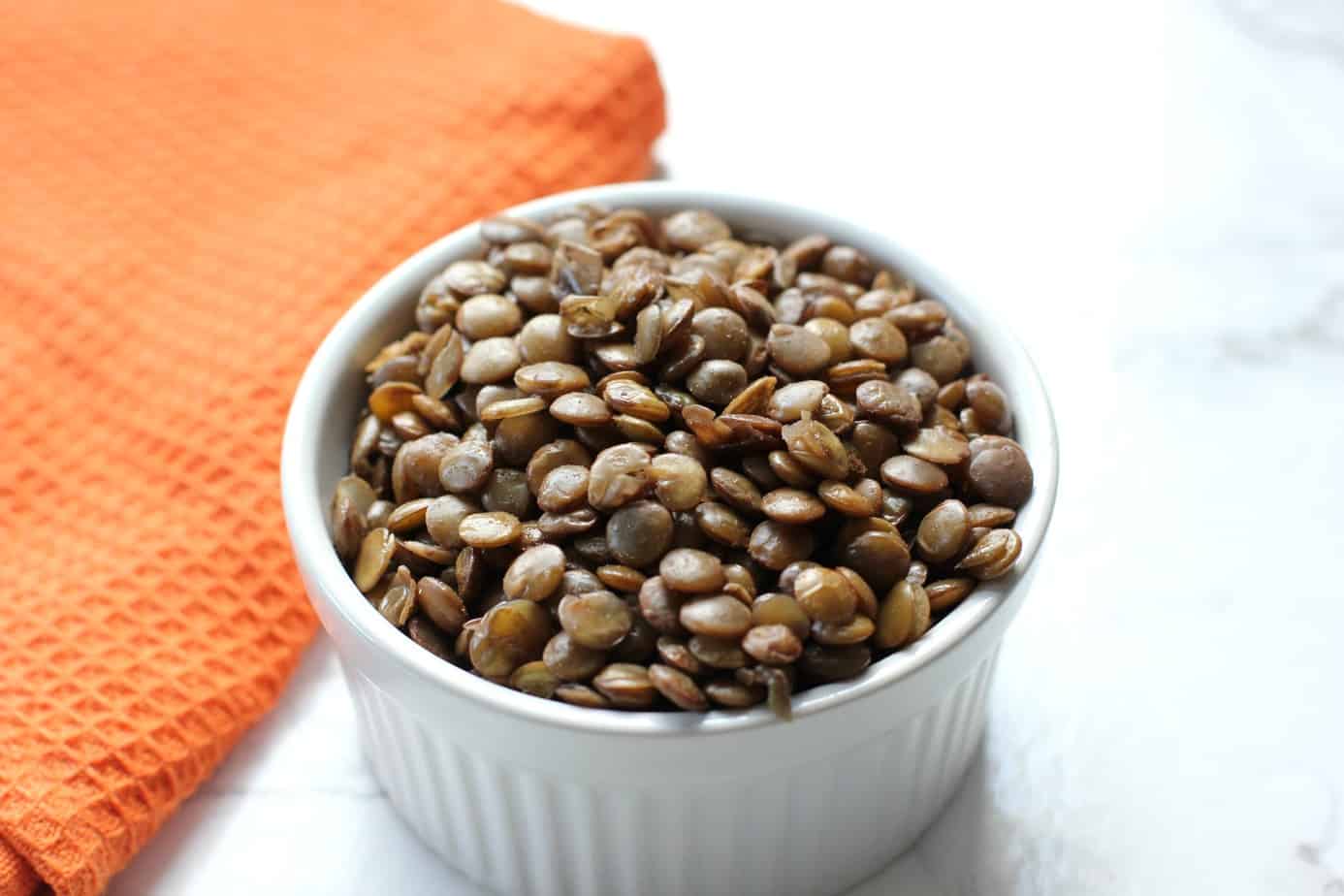 As a vegetarian, I'm often asked: "where do you get your protein?" I know a lot of vegetarians are tired of getting this question, but I think it's a great opportunity to help people understand that plants contain protein!
Did you know that calorie for calorie, spinach has more protein than beef? Granted, you'd have to eat a lot of spinach since it's low in calories, but the point is that plants contain lots of protein!
I wrote a lot about plant-based protein sources in my cookbook and it was one of my favorite sections to write! Since there is still a misconception that vegetarian diets are missing out on protein, I wanted to share some of that info here, too!
As a vegetarian, there are plenty of protein sources but it's easy to fall into the trap of refined carbohydrates which don't offer a lot of nutritional benefits and are often lacking in protein. For example, if you find yourself eating white rice, white flour, and potatoes, you might end up with a pretty carb-heavy diet. But balance those meals out with whole grains and legumes and you'll notice that you're naturally hitting your protein goals.
Here are my top 10 vegan proteins that I love to incorporate into meals.
Tempeh: Tempeh is made of fermented soybeans, which might sound weird, but it's delicious! I love the hearty texture and it's a lot easier to prepare than tofu—no pressing required! A 3-ounce serving contains 16 grams of protein and just 140 calories. Try this vegan tempeh bacon recipe in a stir fry or as a side dish at brunch!
Lentils: Lentils contain a whopping 9 grams of protein per 1⁄2-cup serving. A bowl of lentil soup like this one can easily provide more than 20 grams of protein.
Chickpeas: Not only are chickpeas a super versatile ingredient, but they also contain 6 grams of protein per 1⁄2-cup serving. Try these spicy roasted chickpeas for an easy snack!
Whole grain bread: Yes, bread has protein! Look for 100% whole grain bread and most slices will have about 6g of protein. Eat this almond butter and peach toast for a deliciously simple breakfast!
Edamame: Whether you enjoy them in a stir-fry or a salad, these baby soybeans have 9 grams of protein per 1⁄2 cup. For something a little different, try this parmesan roasted edamame. It's salty, crispy, and delicious!
Black beans: Black beans have 8 grams of protein per 1⁄2-cup serving and you can use them in more than just tacos! Try them in these black bean brownie bites. I promise no one will know they're healthy!
Quinoa: Not only does quinoa have 8 grams of protein per cup, but it's also a complete protein, meaning it contains all the essential amino acids your body needs.
Chickpea pasta: This is one of my favorite swaps for white flour pasta. It tastes like whole-wheat pasta but has more protein and fiber and fewer carbohydrates. I make this 5 ingredient baked ziti with chickpea noodles and no one can tell the difference! Banza makes chickpea pasta in tons of shapes and you can find it at most grocery stores in the natural food section.
Chia seeds: Whether I'm tossing them into my overnight oats or blending them into my smoothies, chia seeds are a great protein boost with 4 grams in just 2 tablespoons. Toss them into this fruity chia smoothie for an easy breakfast!
Hemp seeds: I often sprinkle these on my yogurt bowls or smoothies because 3 tablespoons of hemp seeds contain 10 grams of protein. You can see some of my other favorite healthy smoothie toppings here!
What are your favorite plant based protein sources?