21 Vegetarian Soup Recipes Guaranteed to Warm You Up
One of my favorite things about cold weather is the excuse to eat soup all the time. I love that there are so many different flavor combinations and it's the perfect way to use up whatever leftovers you have in the fridge. Even if it's not very cold outside, you'll still enjoy these flavorful vegetarian soup recipes!
1. This vegetarian taco soup is like a burrito in a bowl! Keep it vegan or top it with cotija or feta cheese for an extra creamy soup!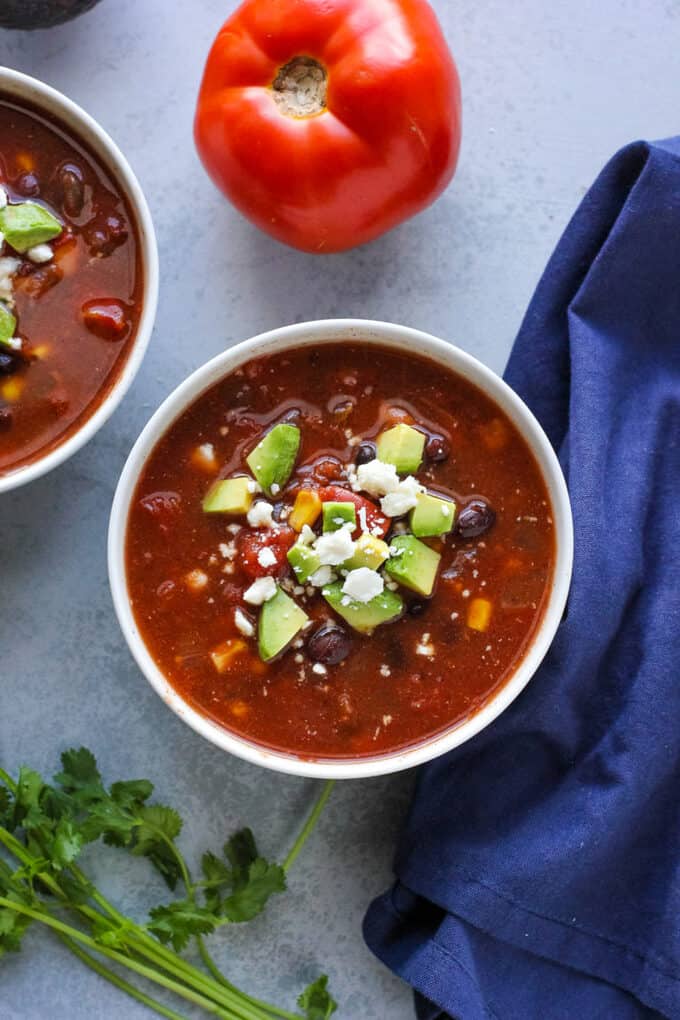 2. If you're a broccoli cheddar fan, this easy creamy broccoli cheddar soup recipe is super easy but totally delicious.
3. If you're short on time, this 5 ingredient black bean soup recipe is one of the easiest things to make! You only need a handful of pantry staples.
4. Need a budget-friendly recipe? This vegan split pea soup is one of the cheapest recipes you can make and it's so delicious and filling!
5. Looking for a fun recipe for taco night? Try this Mexican-inspired Street Corn soup!
6. This immunity-boosting soup is one of my favorite things to make during cold and flu season! It's delicious, hearty, and full of good-for-you ingredients!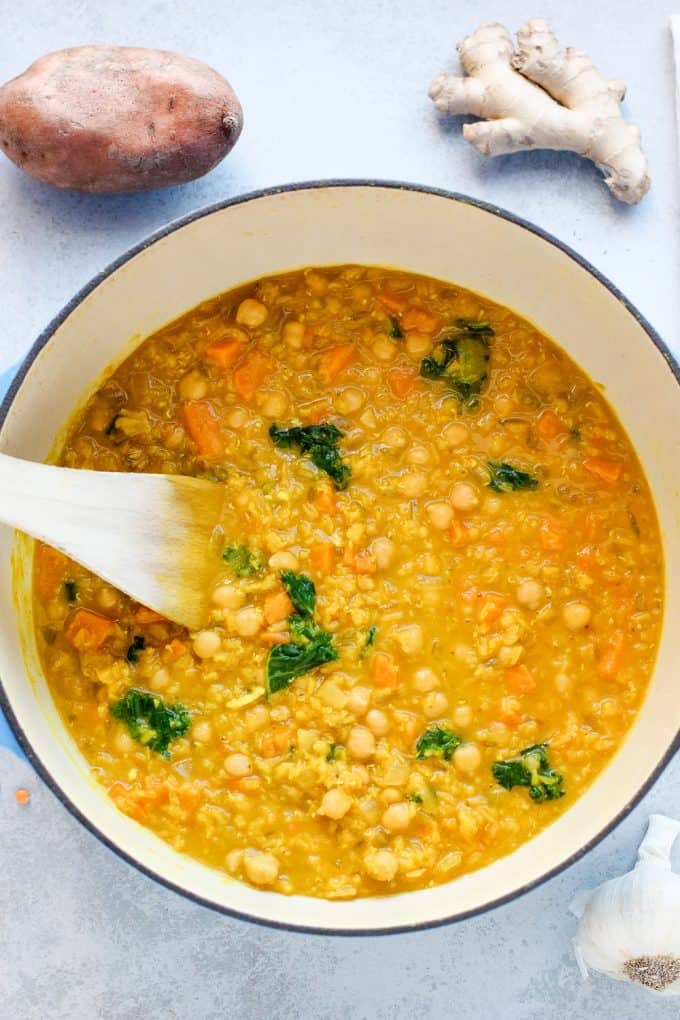 7. This creamy vegetarian tortilla soup is super cheesy making it the perfect main dish. It's filled with spicy flavor, which is great for taco night!
8. This Moroccan Chickpea Soup is a healthy comfort food option. The potatoes fill you up and the chickpeas provide protein and fiber to keep you going!
9. Craving more vegetables? Try this 10 vegetable soup! It's loaded with a rainbow of veggies!
10. This Mediterranean Lentil Soup is full of protein and fiber but this recipe is very budget-friendly!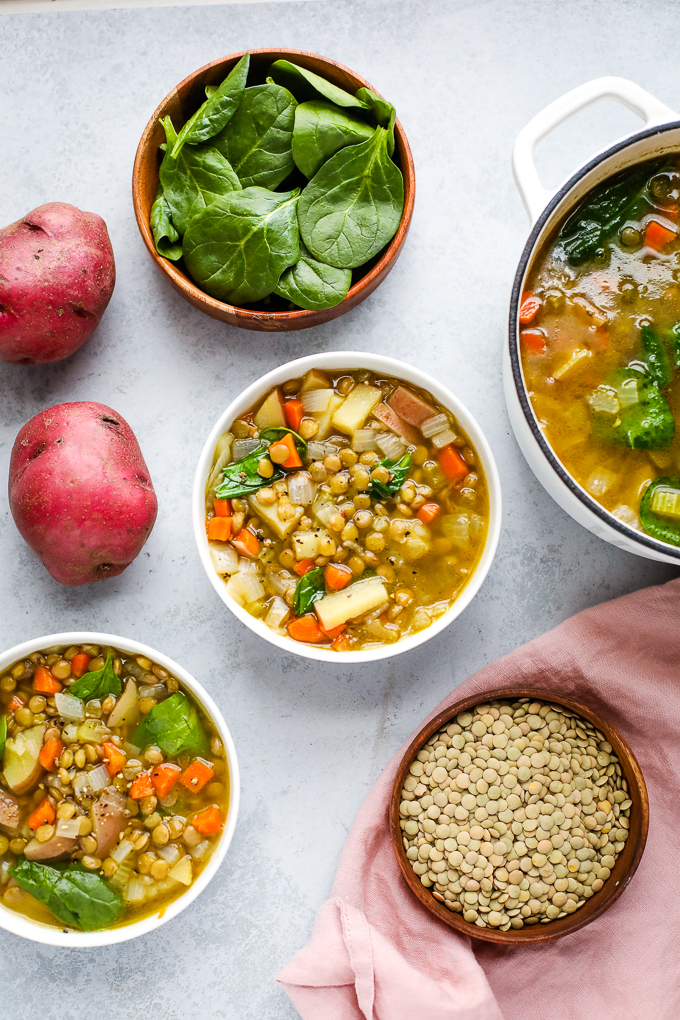 11. This 5 ingredient potato soup recipe is super simple but it's a crowd-pleasing recipe for the whole family!
12. This Vegetarian Enchilada Soup is one of my favorite things to make when the weather turns cold. It's delicious served with tortilla chips!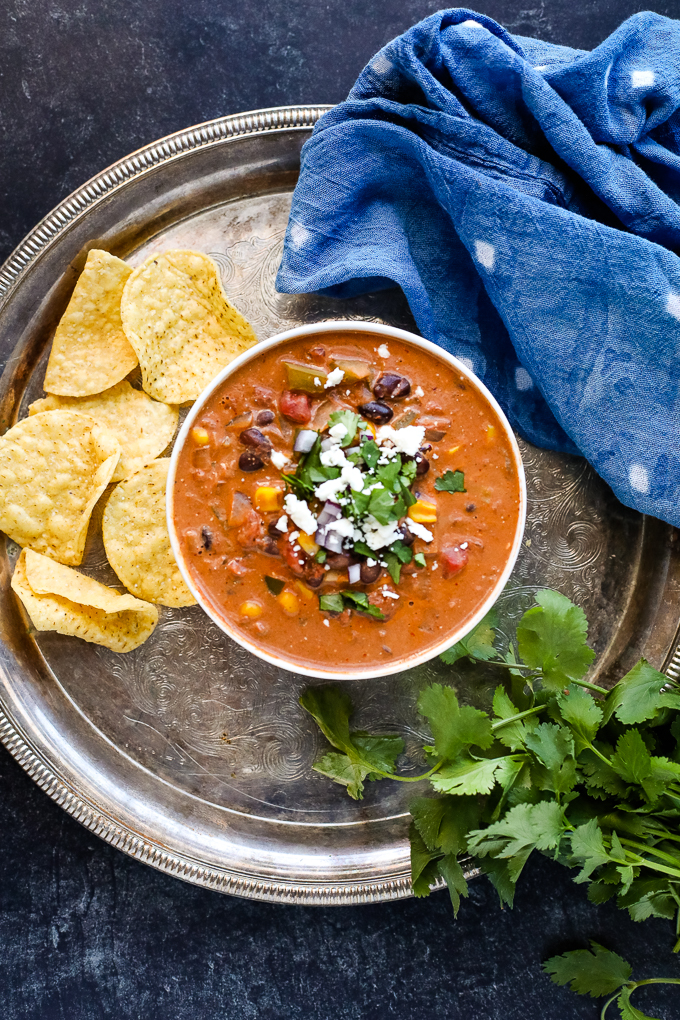 13. This chickpea quinoa stew uses chipotle peppers for a smoky, complex flavor that tastes much more complicated than it is!
14. This orzo vegetable soup is made with so many different veggies, it's a great way to use whatever you have in your fridge!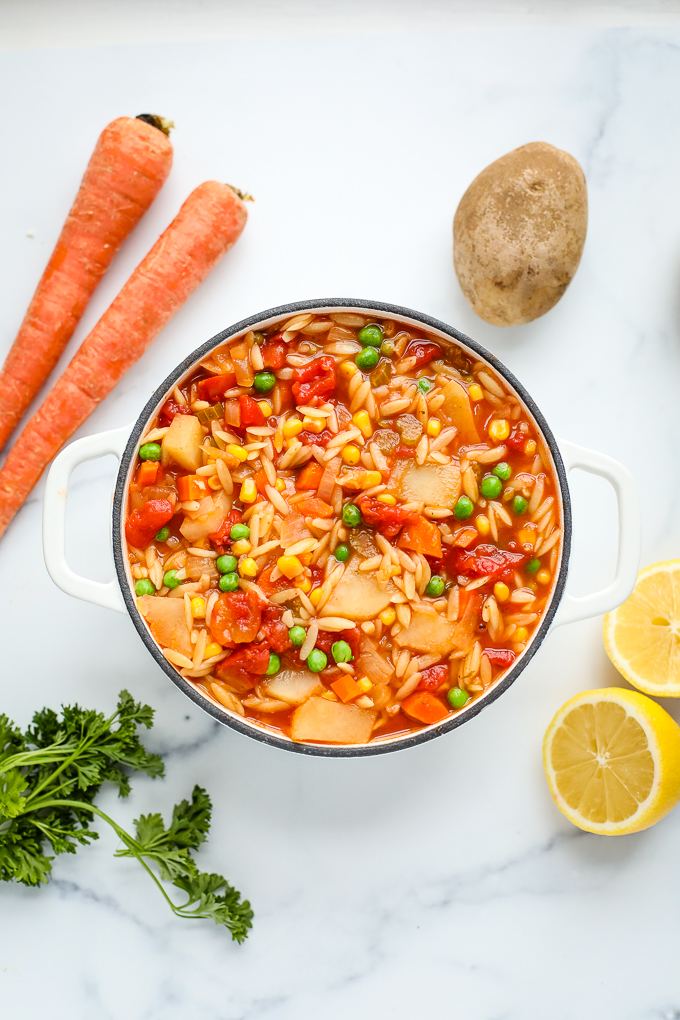 15. A package of frozen tortellini is the shortcut in this super quick tortellini soup recipe!
16. For an easy, filling recipe, try this simple Pinto Bean Soup! It's the perfect way to use up that can that has been sitting in the back of your pantry for months!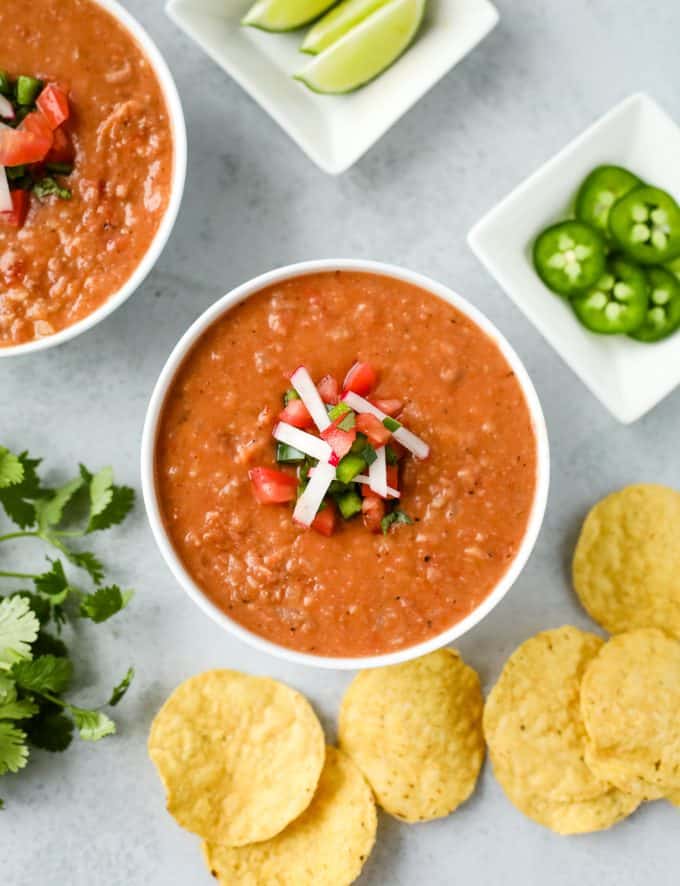 17. This Minnesota Wild Rice Soup is a family favorite. With a creamy broth and hearty wild rice, it's perfect for cold nights!
18. For a unique twist on a classic, try this Thai tomato soup! It has the comfort of tomato soup with a unique flavor!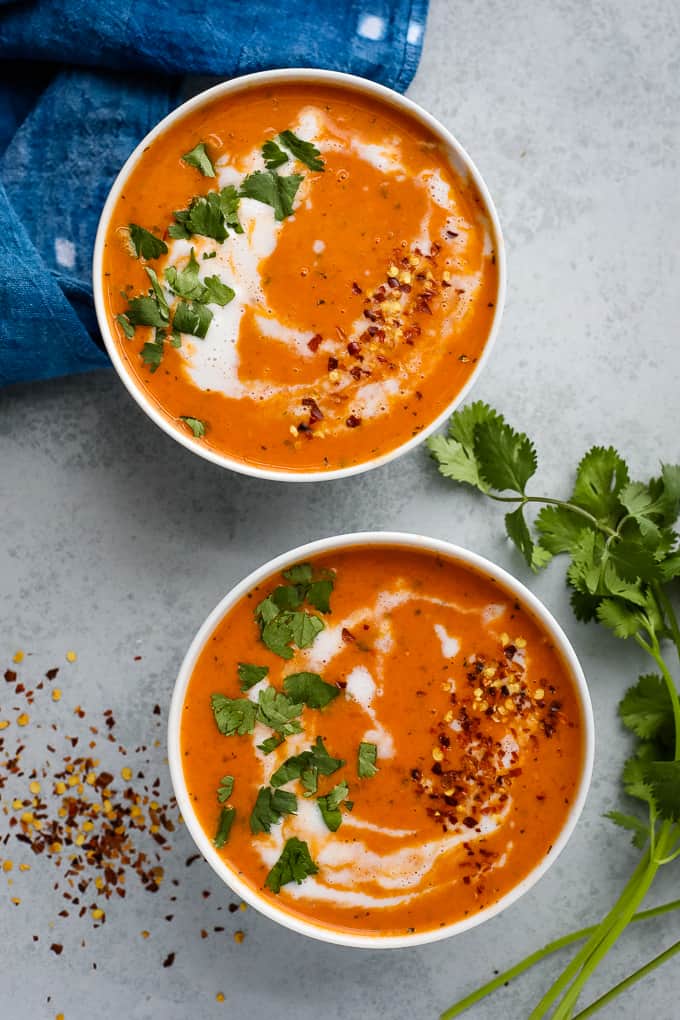 19. This Black Bean Soup is hearty and filling with plenty of vegetables in there! The chipotle chilis add a spicy, smoky flavor,
20. My Instant Pot comes in handy for this Easy Minestrone Soup but it can be made on the stovetop, too!
21. I love the flavors of the lentils in this Moroccan Lentil Stew! It has just the right amount of spice!
Do I have you craving soup yet? Don't forget to pin this post so you can come back to the recipes later!
What's your favorite soup recipe? Share a link below in the comments!