Immunity Boosting Soup
This post is sponsored by Patient First. Keep cold and flu season away by enjoying a bowl of this immunity-boosting soup and following these tips from the physicians and support staff at Patient First!
We're right in the middle of cold and flu season and I'm doing everything I can to stay healthy! If you feel like you always end up getting sick around this time of year, make sure you're taking the right precautions to prevent illness. I'm trying to add in a few extra vegetables into our meals and I always have hand sanitizer in my purse!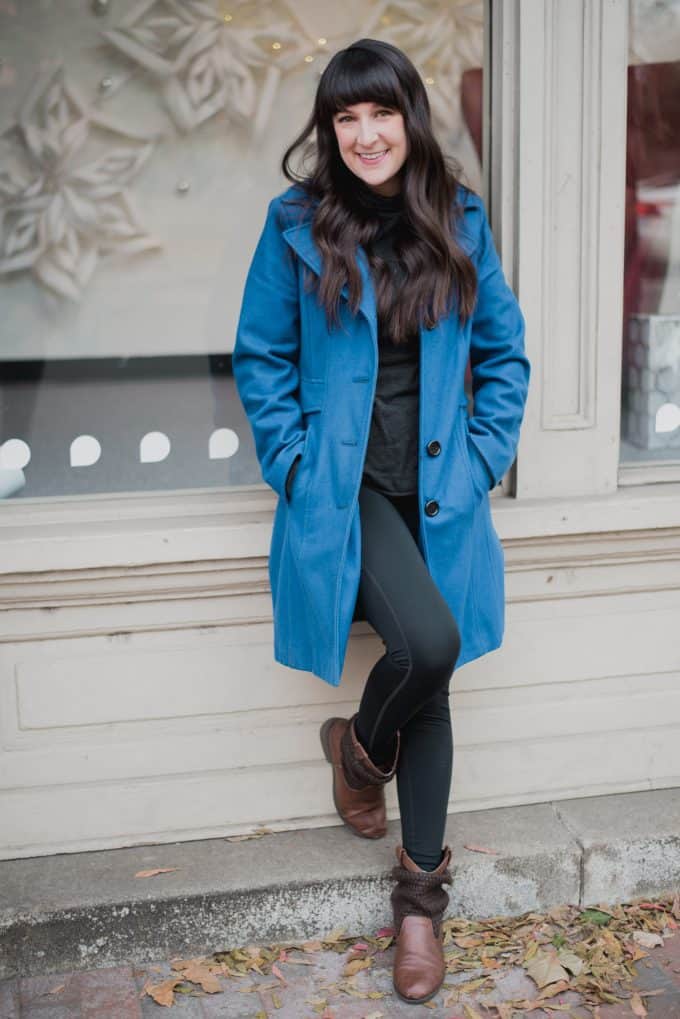 I also reached out to my friends at Patient First for a few tips to get through cold and flu season. Dr. Melissa Aquilo from the Patient First in Mechanicsville has a few recommendations when it comes to what you eat. "Focus on incorporating a wide variety of healthy, immunity boosting foods and maintain hydration. It is important to minimize unhealthy options. Soups are a good way to get a lot of different ingredients in one meal but store-bought soups can be high in sodium so labels should be read carefully. I personally love a warm vegetable-filled soup on a cold winter day." Already feeling a tickle in your throat? Check out these tips for soothing a sore throat!
This delicious red lentil and vegetable soup isn't just tasty. It actually contains ingredients that can help your body fight off illness by boosting your immune system! From garlic and chickpeas to turmeric and vegetable broth, this soup is loaded with healthy ingredients to fuel your body.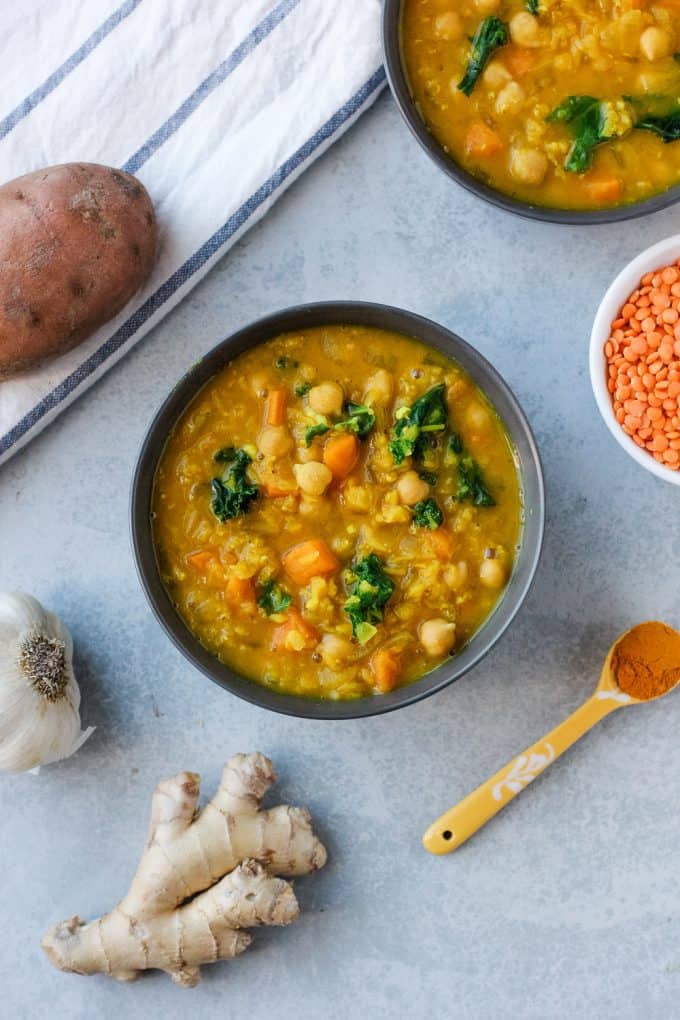 Even the spices in this soup have healing benefits! This list of immunity-boosting ingredients from Patient First gave me some inspiration for ingredients and spices to use in this soup and it ended up being a delicious combination! Ginger is an anti-inflammatory and antioxidant, while garlic provides antibacterial, antiviral, and antifungal effects. Turmeric, which is a relative of ginger, also has anti-inflammatory properties.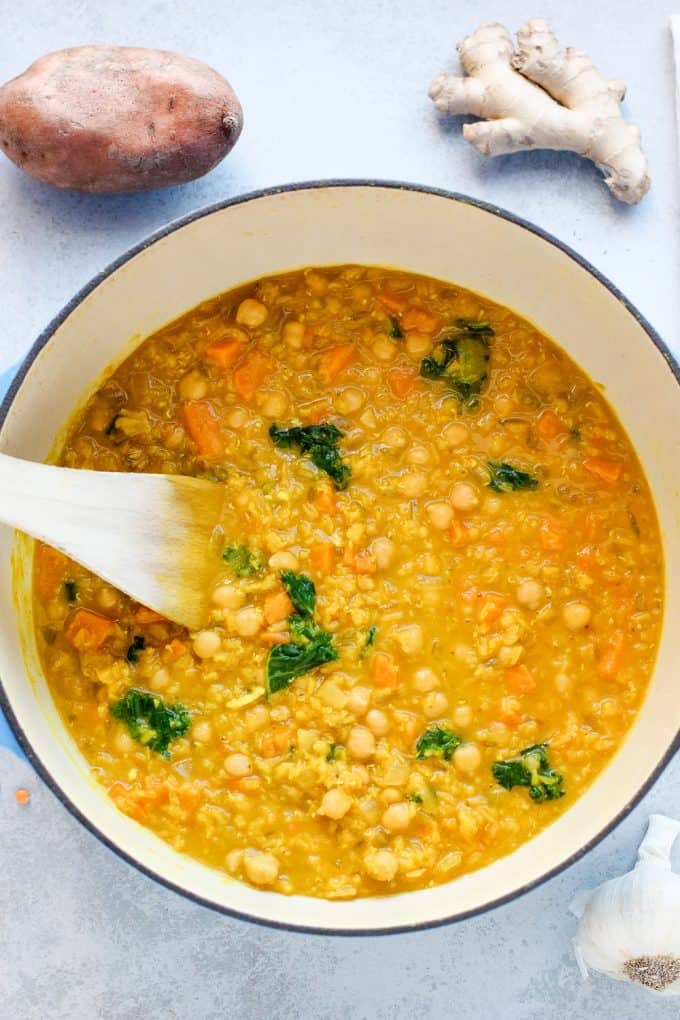 Red lentils give this dish lots of protein and fiber while creating a hearty base that thickens the broth. Chickpeas and sweet potatoes make this soup extra filling, with slow-burning carbohydrates to keep you energized all day long!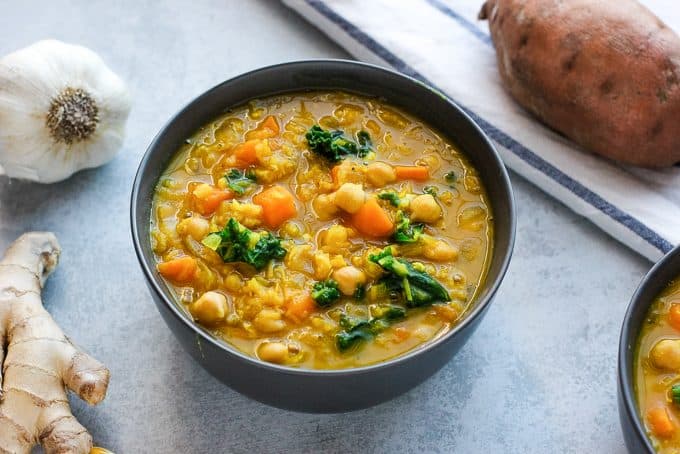 Tips for Making Immunity Boosting Soup
Be sure to dice the sweet potatoes into ½ inch cubes. If they're too large, they'll take too long to cook.
Look for low sodium vegetable broth so you can control the saltiness of the final soup.
Be sure to rinse the lentils before cooking. Most lentils are sold unwashed and should be cleaned before eating.
Substitution Ideas
If you don't have chickpeas, you can use great northern beans or white kidney beans.
You can use spinach instead of kale, but you'll want to add it after the soup has been removed from heat, as spinach cooks quickly.
Do not substitute brown or green lentils in this recipe. Red lentils are much softer and break down quickly. They create a hearty base for this soup.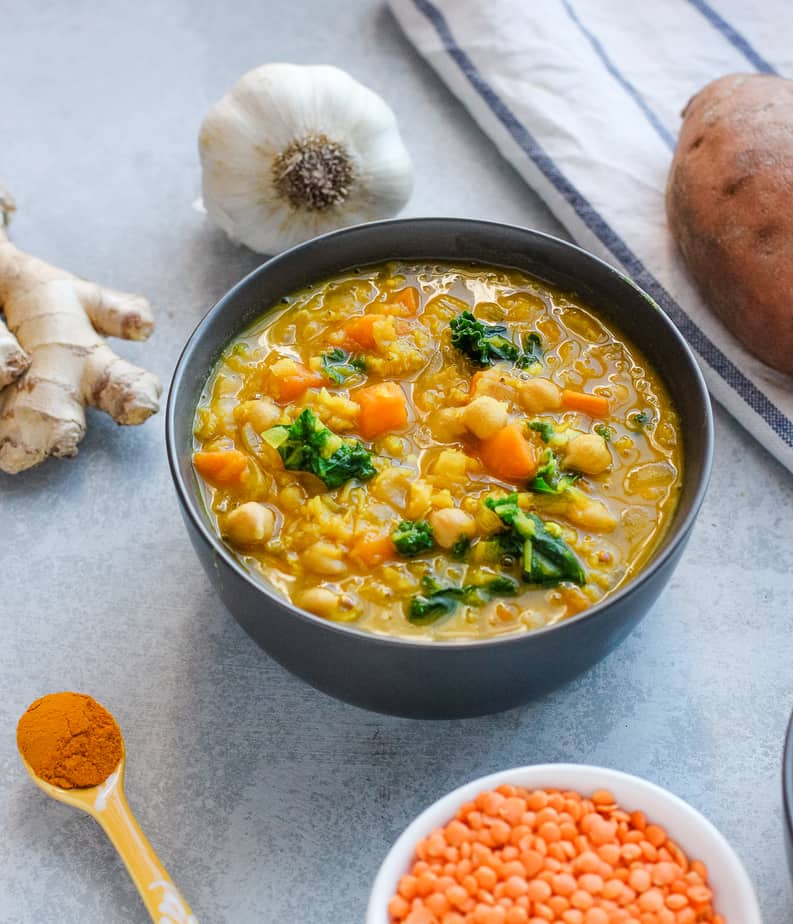 Print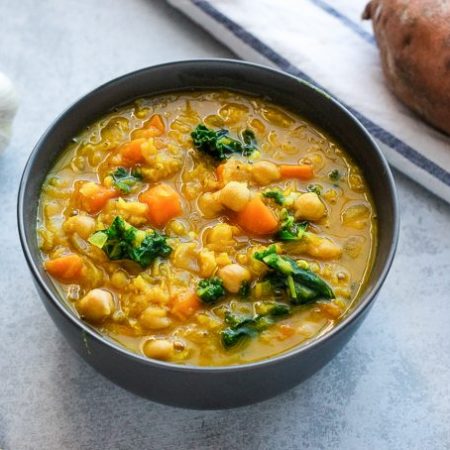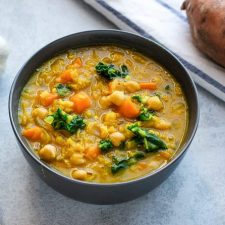 Immunity Boosting Soup
Author:
Prep Time: 10 minutes
Cook Time: 20 minutes
Total Time: 30 minutes
Yield: 6 servings 1x
Category: Soup
Method: Stovetop
Cuisine: Soup
---
Description
This immunity boosting soup is made with red lentils, sweet potatoes, and chickpeas for a filling and comforting meal! It's a great way to keep your immune system healthy during cold and flu season!
---
1 tablespoon olive oil
1 yellow onion, diced
6 cloves garlic, minced
1/2 teaspoon freshly grated ginger
1 teaspoon turmeric
1/2 teaspoon paprika
1 tablespoon lemon juice
1 large sweet potato, (about 1/2 lb) diced into 1/2" cubes
1 15oz can chickpeas, rinsed and drained
1 cup red lentils, uncooked and rinsed
5 cups vegetable broth
1/2 cup kale, destemmed and torn into 1″ pieces
Salt to taste
---
Instructions
In a large pot or dutch oven, heat the olive oil over medium heat for 1 minute.
Add the onion and cook over medium heat for 8 minutes, stirring occasionally.
Add the garlic and ginger and continue to cook for 1 minute until fragrant.
Add the turmeric and paprika and continue to cook for 1 minute.
Add the lemon juice, sweet potatoes, chickpeas, red lentils, and vegetable broth and bring to a boil.
Once the soup begins to boil, reduce the heat to low and simmer for 15-20 minutes until the sweet potato is soft.
Add kale and continue to cook for 2-3 minutes until the kale has softened and wilted slightly.
Season with salt to taste.
Keywords: Immunity Boosting Soup
A bowl of this delicious soup is not only tasty, but it's healing your body from the inside out! By filling up with healthy ingredients, you're helping your body stay strong to fight off illness. That's why this soup is a great way to heal if you're already feeling a little under the weather.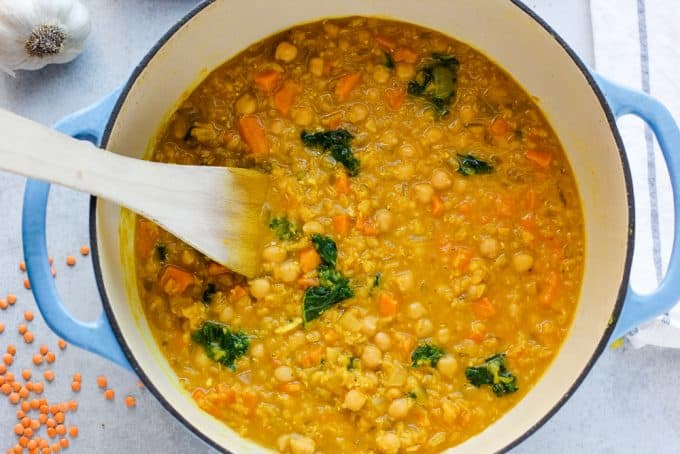 In addition to eating healthy foods, Dr. Aquilo shared a few other tips to stay healthy this season. "Diet is not the only thing though that will keep people healthy. Good hand hygiene is important, as well as avoiding touching your face so as not to spread germs. Lastly, the flu vaccine is the best method we have of preventing the spread of influenza, and I recommend that for everyone 6 months and older."
Looking for other soup recipes to boost your immune system? Here are a few more recipes to try!
This Moroccan Spiced Soup includes tomatoes which provide the three major antioxidant vitamins, beta-carotene, vitamin C and vitamin E. This soup is also seasoned with ginger and paprika which can help prevent inflammation.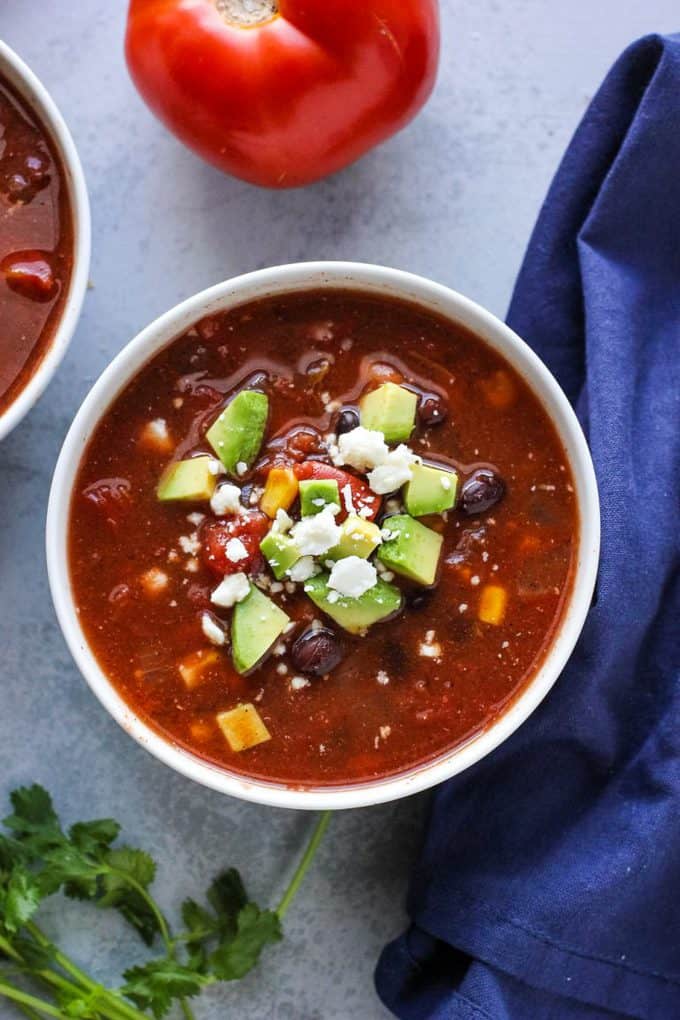 You can also give your next taco night a healthy makeover with this Vegetarian Taco Soup! Top your bowl with avocados which are a good source of glutathione – a powerful antioxidant associated with immune system health.
When you need a little extra defense against cold and flu season, reach for a bowl of soup! It's a great way to take care of your body from the inside out, and these recipes will have you coming back for seconds!