If you've ever tried to lose weight (or even just stay on track) you've probably considered food journaling. I'm actually a huge fan of it, because it can be really interesting to see the big picture of what you're eating. You might not realize that you're getting too much protein, or too little fiber, or too much peanut butter. (Ok, that last one might just be me.) It's a great way to end mindless snacking, and be more intentional about what you're eating.
So food journaling is great… but the problem is, you don't always know how much you should be eating. Whatever your goals may be, it can be hard to tell if you're eating too much or not enough. Some days you're active, some days you're not. Luckily, there are some pretty cool devices out there to track how many calories you burn.
I've had a Bodybugg since August 2010, so these are nothing new to me. However, the old devices were a little clunky, and downloading the data was time consuming. There are a lot of devices out there, but I really wanted to try out the BodyMedia Link arm band. Similar to to the Bodybugg, this calorie tracker uses special sensors to calculate how many calories you're burning. The best part is, it can wirelessly sync to your phone, and report out your activity in real time.
I've started wearing the armband daily, and I'll post a full review after I have a chance to really get familiar with it. I can tell you, it's already motivating me to move around during the day! I've found myself trying to find new ways to incorporate small bits of activity. So in the interest of finding ways to squeeze in exercise, here are some of the things I've been trying: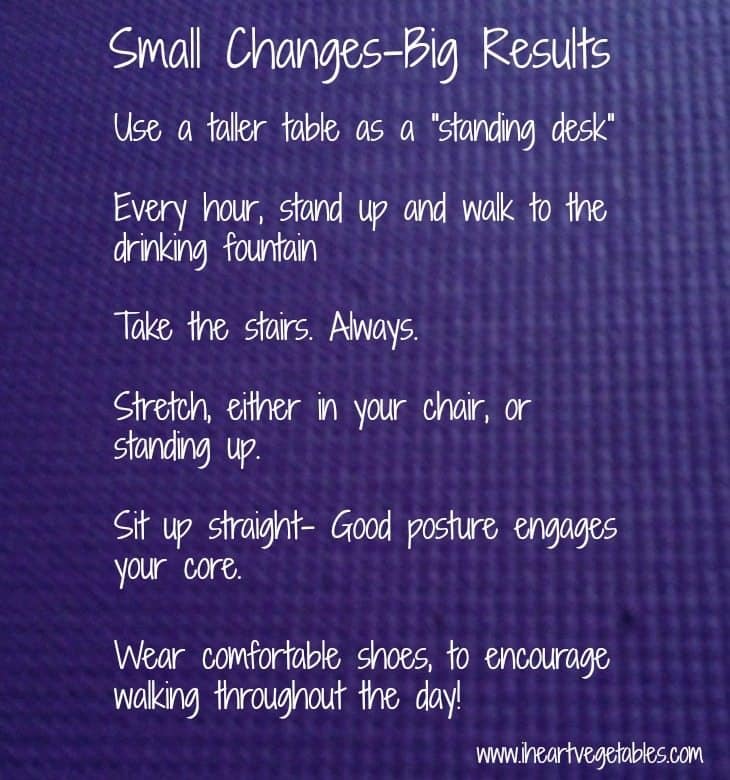 I'm excited to keep wearing the armband, and I'll post a full review in a couple of weeks. Stay tuned!
Note: I received the BodyMedia band free of charge, in exchange for a review. All opinions expressed are my own.
What are some of the ways you add in a little activity throughout the day?