6 Easy Ingredient Swaps for Healthy Meals
This blog post is sponsored by Patient First.
Whether you're eating lunch at home or packing a lunchbox for kids, it's easy to fall into a rut with ideas and recipes. That's why I wanted to share a few of my favorite healthy ingredient swaps with a few recipe ideas to get you brainstorming new lunch ideas!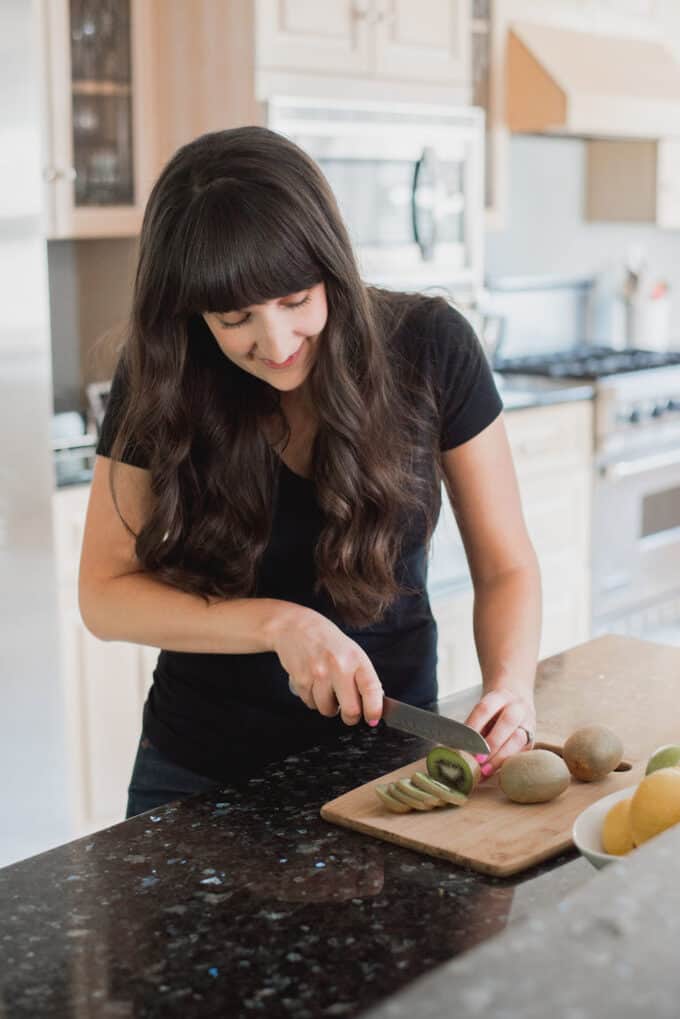 These ingredient swaps are an easy way to sneak in more nutrients into your daily routine! By filling your plate with healthy foods, you'll have more energy and you can avoid the afternoon slump. Plus, but making a few small tweaks to your routine, you could see big changes over time!
Healthy Ingredient Swaps
Hummus instead of mayonnaise
Not only does hummus add a wonderful creamy texture, it can also add more flavor! Try my za'atar spiced hummus for a unique blend of spices or try roasted red pepper hummus from the grocery store for a flavor infused spread! Dr. Melissa Aquilo from the Patient First in Mechanicsville agrees. "Hummus is an excellent healthier substitute for mayonnaise on sandwiches. Be sure that the bread on any sandwich is a whole grain bread to increase fiber content as well."
Looking for a tasty way to use hummus as a sandwich spread? Try this rainbow vegetable sandwich! Layer sliced tomatoes, shredded carrots, chopped bell pepper, sliced cucumber, and shredded cabbage. Then top it all off with your favorite hummus! If you're having trouble getting little ones to eat their vegetables be sure to read these Fruit and Veggie Tips for Picky Eaters on the Patient First blog!
Quinoa instead of white rice
Quinoa is technically a seed, when it's cooked, it tastes like a grain! It's a complete source of protein, and it's easy to use in recipes where you'd typically use rice. It reheats well, so you can make a batch at the start of the week and add it to soups, salads, and tacos! Dr. Aquilo agrees. "Quinoa is a great substitute for people who are used to eating rice as a staple in their diet."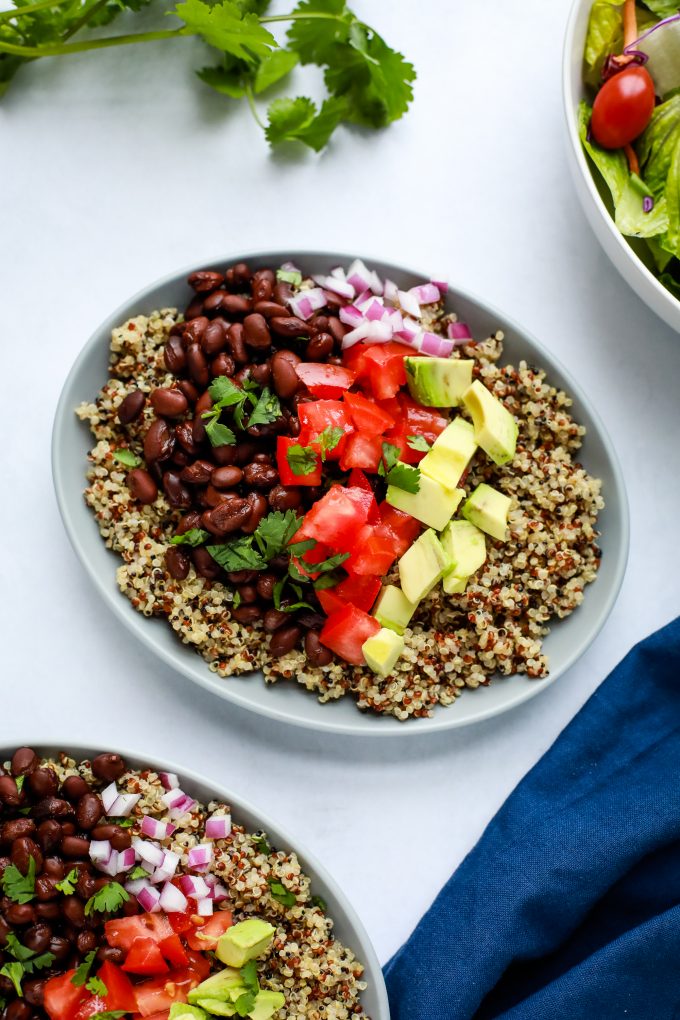 For an easy way to use quinoa instead of rice, try making quinoa burrito bowls! Layer cooked quinoa, seasoned black beans, chopped tomatoes, avocado, diced onion, and cilantro! Add your favorite taco seasonings for a delicious and easy lunch!
Lentils instead of ground beef
"Lentils can be spiced and flavored much like beef, and beef tends to have more unwanted fats. For those folks who are trying to eat a more plant based diet or even have goals for plant based days in their diet, this is a great alternative," notes Dr. Aquilo. Lentils are a great high-protein alternative to ground beef. Plus, they're a budget friendly protein that you can prepare in advance! I like using them for tacos, soups, and sandwiches.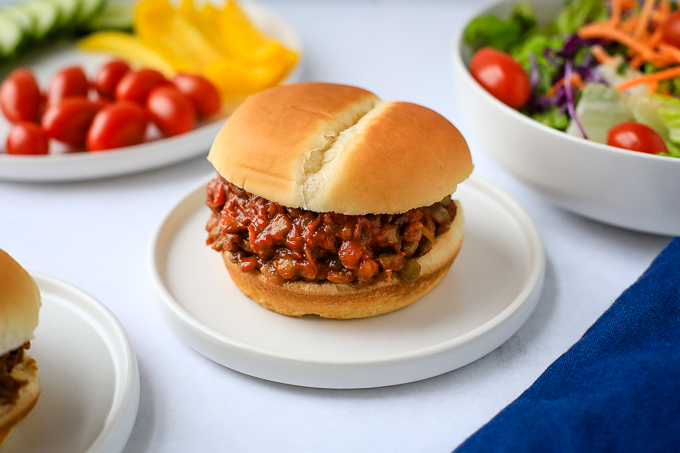 Try them in this sloppy joe recipe or use lentils in a veggie burger! They're a great texture for a burger and they're full of protein, so they'll keep you satisfied all afternoon! Plus, adding a few meatless meals to your routine can have wonderful health benefits. Visit the Patient First blog to read 6 Reasons to try Meatless Monday!
Lettuce wraps instead of flour tortillas
"Lettuce wraps have been around for a while as an appetizer at some of our favorite restaurants," says Dr. Aquilo. "It adds crunch to the wrap and allows one to avoid extra unnecessary carbohydrates." Why not try it with your favorite sandwich ingredients? It's an easy way to add more greens to your meal, and with a flavor-packed recipe like my curried chickpeas salad, you won't even miss the tortilla!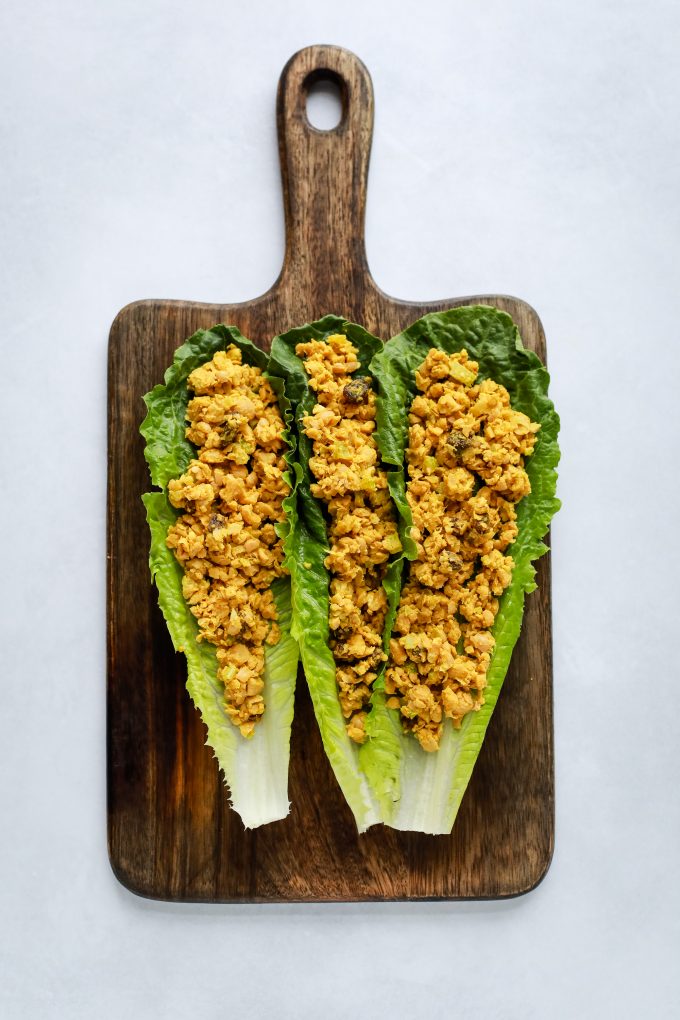 This curried chickpea salad is flavorful but very simple to make. Drain and rinse one 15oz can of chickpeas. Mash with 2 tablespoons of Greek yogurt, ½ cup chopped celery, ¼ cup raisins, ¼ cup chopped cashews, 2 teaspoons of curry powder, and 2 teaspoons of lemon juice. Add salt and pepper to taste. Then scoop this tasty salad into large romaine lettuce leaves to make a healthy wrap! You can make this salad up to 4 days in advance.
Chickpea pasta instead of flour pasta
Have you tried chickpea pasta? There are tons of brands on the market and it's a great way to add more protein and fiber to your favorite pasta dishes! Oftentimes, you can't even tell the difference!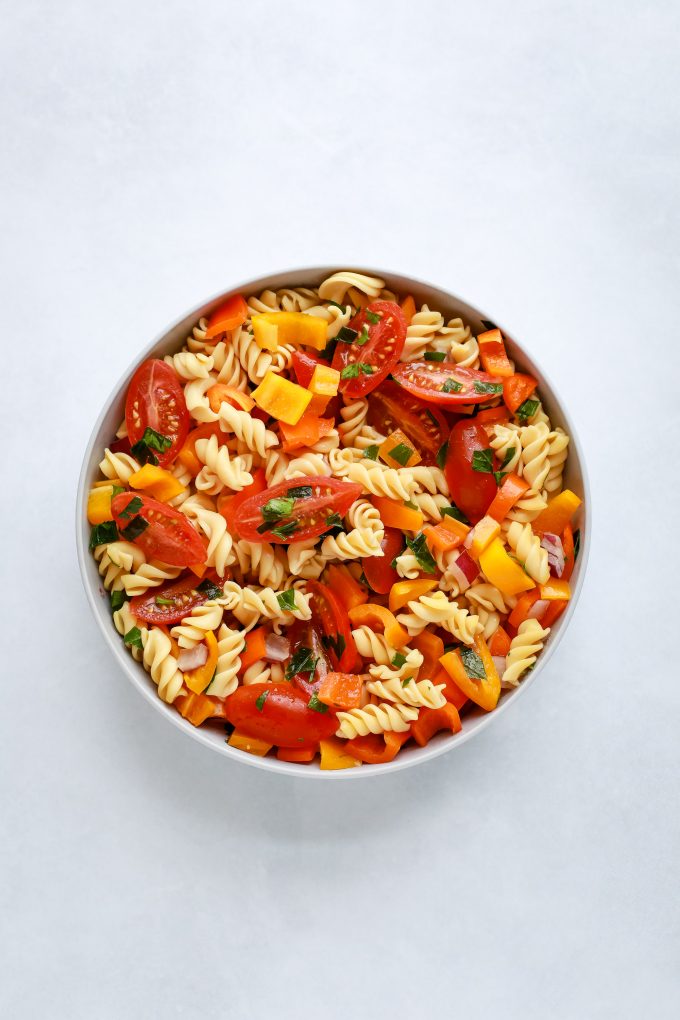 To make this colorful pasta salad, combine 2 cups of cooked chickpeas pasta, 1 cup chopped cherry tomatoes, 1 cup chopped bell pepper, 3 tablespoons of diced red onion, and a sprinkle of fresh parsley. Drizzle with your favorite Italian dressing and you'll have lunch in no time! This is a great make ahead meal. Looking for more protein ideas? Check out this post for my favorite plant-based protein sources!
Avocados instead of bananas
Did you know you can make super creamy smoothies with avocado? It's true! It gives smoothies a luscious texture, similar to a banana, but with lots of healthy fat and no additional sugar!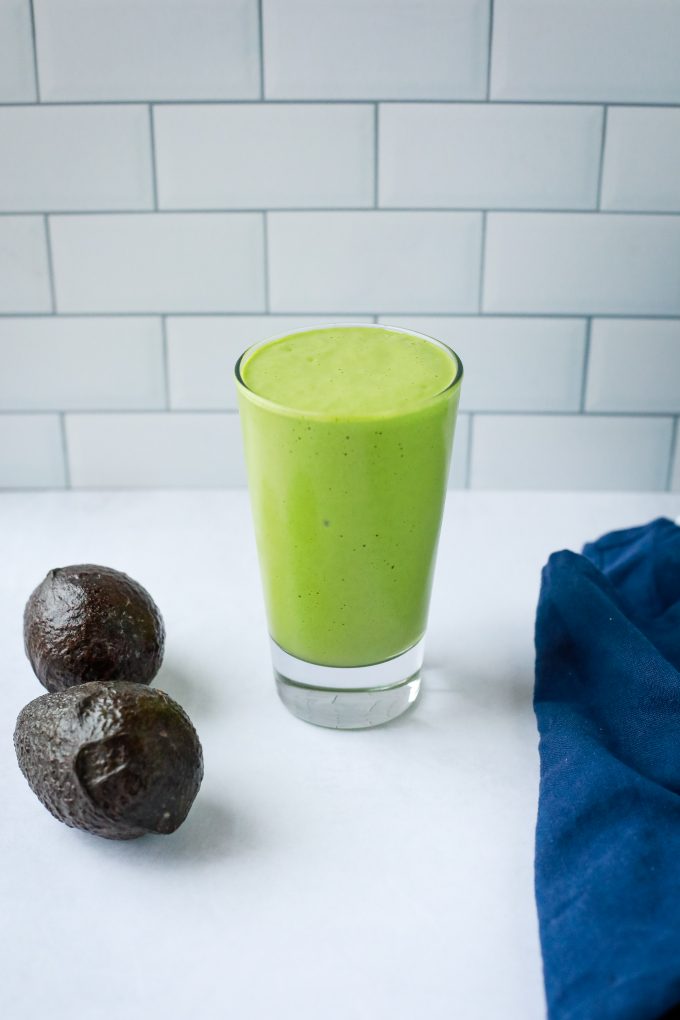 To make a tasty green smoothie blend ½ avocado, 1 cup ice, ½ cup almond milk, ½ cup yogurt, 1 cup blueberries, and ½ cup loosely packed spinach. Add sweetener to taste and enjoy!
These simple swaps can be a great way to add more vegetables and plant-based protein to your daily routine. Plus, trying new ingredients is an easy way to switch up your lunch routine! Looking for more lunchbox ideas for your little ones? Try these 8 Healthy Lunch Ideas from Patient First!