How to Eat Healthy When You're Short on Time
This post is sponsored by Veestro. As always, all thoughts an opinions are mine.
Healthy eating is a priority for me because when I eat better, I feel better. But sometimes my schedule is packed and I don't have time for meal prep or cooking from scratch. While it can be easy to rely on takeout, I've found that I'm happier and healthier when I find ways to eat at home. So whether you have a busy calendar or you just don't want to spend a lot of time in the kitchen, here are my tips for eating healthy when you're short on time!
Create a list of your favorite easy recipes
Dinnertime can feel overwhelming, especially after you've had a busy or stressful day. That's when your "favorites" list comes in handy. Whether it's a Pinterest board or a list on your phone, having a handful of recipes that you can make with a few pantry staples is key.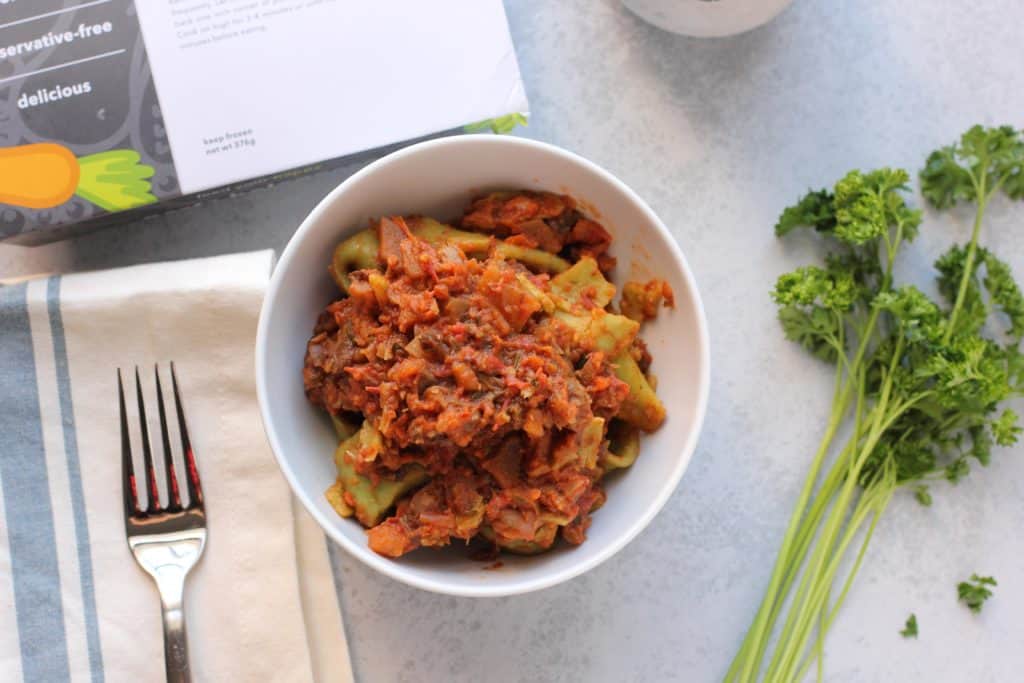 I have a whole section of 15-minute recipes on the blog, and I love making these on busy evenings! Many of them only require a few items from the pantry and a lot of the fresh vegetables can be substituted with whatever you have on hand! Whether it's a batch of crispy chickpea gyros or tomatoes and couscous, these recipes can make dinnertime easier!
Do a little meal prep
I don't do a lot of meal prep, but I do like to make a few staples ahead of time. Sometimes I'll make a batch of quinoa in the rice cooker, so I can toss a scoop of quinoa onto salads or into a quick soup. I might cut up some fresh veggies or whip up a batch of hummus, so I can make an easy snack plate when I need a fast meal.
Get healthy meals delivered
Did you know that you can get healthy, plant-based meals delivered right to your door? Veestro sends delicious, healthy recipes that you can simply heat and eat! These are perfect if you need to pack a quick lunch for work or you need an easy dinner option after a busy day. These meals come frozen and there is no assembly required. You simply heat them up and enjoy them! Some are best in the microwave and some are best prepared on the stovetop or in the oven.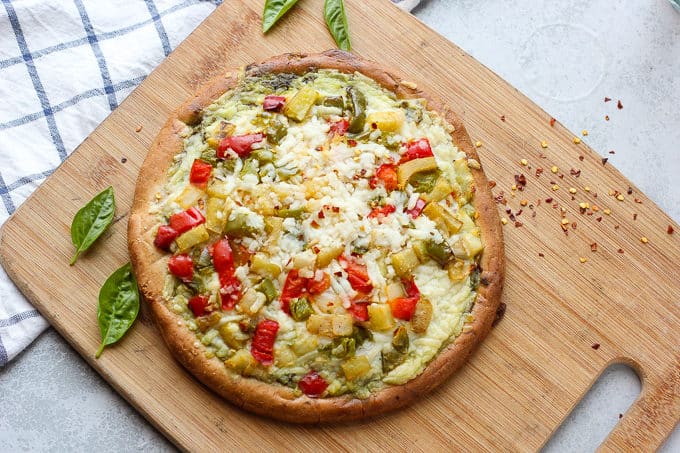 I've tried a lot of their meals I've been so impressed by the quality of the food. Each dish is healthy and filling with a substantial amount of protein. Although every meal is vegan, they made sure that they still have plenty of plant-based protein to keep you full. Sometimes I'm skeptical of vegan meals, especially when I'm used to enjoying cheese, but even the vegan pesto pizza was a huge hit. The sauce was creamy and delicious!
If you'd like to try Veestro, use my discount code, IHEARTVEGGIES – valid for 30% off first order; until 8/31
Keep healthy snacks on hand
When I'm super busy, I have a tendency to wait until I'm starving to find time to eat. This means I end up overeating or making not-so-great choices because my stomach is rumbling. If I have healthy snacks available, it can tide me over until I have the time to prepare a quick meal. Here are some of my favorite healthy snacks to keep in my pantry:
Almonds or cashews
Greek yogurt
Apples and peanut butter
Cucumbers and hummus
Air-popped popcorn
Trail mix or granola
These are perfect for keeping me satisfied until I have time to sit down with a proper meal! I also have a list of healthy snacks that fill you up! These snacks don't have to be fancy or expensive and they can make it easier to keep making healthy choices all day long!
On the flip side, don't keep unhealthy snacks in your house. When you're busy or stressed, that bag of chips will feel extra tempting.
Plan for leftovers
When you find time in the week to make dinner, consider making a double batch and packing leftovers for easy lunches. Soups are an easy option to pack and reheat. You can also prepare extra protein like tempeh or tofu and toss that on a salad or in a wrap when you need a quick option.
Tempeh is one of my favorite plant-based proteins. It reheats well but it can also be served cold! This vegan tempeh bacon is great tossed into salads for a quick but healthy lunch.
By planning ahead and keeping the right food in my kitchen, it's easy for me to stay fueled with healthy, plant-based options! And remember, you can get 30% off your first order from Veestro when you use my discount code, IHEARTVEGGIES, valid until 8/31!
Do you have any tips for staying healthy when life is busy? Share in the comments below!