My FH Update & 3 Tips for Remembering to Take Medication
This post is sponsored by Walgreens. As always, all thoughts and opinions are my own.
Last summer, I was diagnosed with Familial Hypercholesterolemia (FH). It didn't come as a big surprise, after doing my own research to figure out why my cholesterol was so high. Despite seeing a pediatric cardiologist when I was young, I wasn't actually diagnosed until last year. You can read more about my journey with FH on this blog post but I wanted to give you a little update on where I am now!
After being diagnosed, I started taking a statin, which is a drug that helps lower your cholesterol. My cardiologist told me that our goal would be to get my LDL (the bad cholesterol) below 100mg/dL. That seemed like a lofty goal considering my LDL at the time was over 220mg/dL. Luckily, after about 9 months of taking my daily statin, we hit that goal! My LDL is currently about 90 mg/dL.
I've had an interest in a healthy lifestyle since I was young and at first, the idea of having to take a pill every day for the rest of my life seemed a little crazy to me. I thought that I'd be able to fix my cholesterol with diet and exercise, but that just wasn't possible in this case.
Learning more about FH was the wake-up call I needed to get treatment. Without a statin, I have a 30% chance of having a heart attack by age 60. Even with a healthy diet and frequent exercise, there is a genetic defect in my liver that means my body just can't process cholesterol like most people. I'm fortunate that despite the severity of FH, there is medication that can help minimize most of my risk.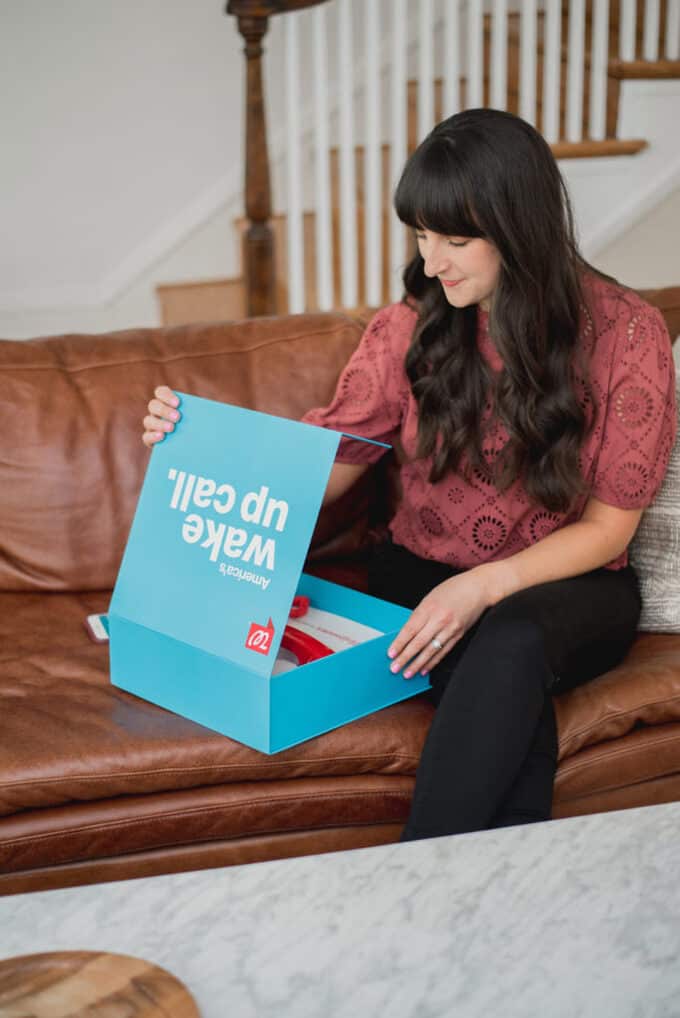 Taking a little pill once a day seems easy, right? Unfortunately, nearly 100 million Americans don't follow their prescription requirements correctly- either because of forgetfulness, inconvenience, or lack of education. When I first heard this, my mind was blown. Taking medications incorrectly can obviously have dangerous consequences. And to be honest, I'm a forgetful person so I've definitely been part of that group, especially when I was first getting in the habit of taking my medications.
I also learned that 33% of prescriptions are never filled. While getting the prescription might feel like the hardest part, once people have the recommendation from the doctor, they're not necessarily getting it! Luckily, the Walgreens app makes it easy to order your prescription right from your phone. Ordering and picking up medication doesn't have to be difficult!
Since I'm not the best at remembering things, I've had to develop a few simple strategies to make sure I don't miss a dose of my medication. I wanted to share a few of these tips with you, in case you or a loved one is also a little forgetful sometimes! Whether you take a prescription or just a multivitamin, these tips can help you make it a habit:
Pair taking your medication with another daily habit. For example, take your pill right before you brush your teeth in the morning or at night. When you combine it with an activity that is already a habit, you're less likely to forget! I've made mine part of my nightly routine. After I brush my teeth, when I'm plugging in my phone, I grab my statin.
Keep your pills in plain sight! I keep my medication on my nightstand, right by my lip balm. I always see it when I'm climbing into bed so I'm less likely to miss it! If I'm packing for a trip, I try to pack it in my bag as soon as I've taken my last dose at home.
Download the Walgreens app and set a reminder. Their app is free and it comes tools and reminders that can help you stay on track! This is especially helpful when you're traveling or you're not in your normal routine. That's when I'm most likely to forget so setting a reminder helps me avoid missing a dose!
I love how the Walgreens app makes it easy to refill a prescription or transfer your prescription from another place. You can set pill reminders, schedule auto refills, and even chat with a pharmacist!
I'm fortunate that I've found a great cardiologist here in Richmond and my numbers are looking great! I'll be getting more blood work done this summer to see if I can continue to lower my LDL, so wish me luck! To read more about my journey with FH, click here.