5 Habits for a Healthier, Happier Day
This shop has been compensated by Collective Bias, Inc. and its advertiser. All opinions are mine alone. #LiptonNewLook #CollectiveBias
I spend a lot of my time working from home, specifically in the kitchen. When it comes to running the blog, I have a lot of freedom and flexibility but it means I have to be really intentional about how I spend my time! I've also found that it's really important to craft habits that set me up for a healthy lifestyle without having to think about it. Since so much of my time is spent at home, I want to set myself up for success but creating healthy habits. Here are a few habits I've put in place that have helped me stay on track. Hopefully, they spark a little inspiration in your daily life!


1. Plan out your day
Over the past year or two, I've developed a habit of putting together a daily list of all the things I need to get done. At the end of the day, anything I don't finish to gets moved to the next day, so I don't lose track. That might sound simple, but it helps me stay focused! I've also found that writing down my to-do list helps prevent me from getting overwhelmed. I get stressed when I feel like there's too much to do or too much going on. But if I force myself to write things down and prioritize my day, I feel less crazy!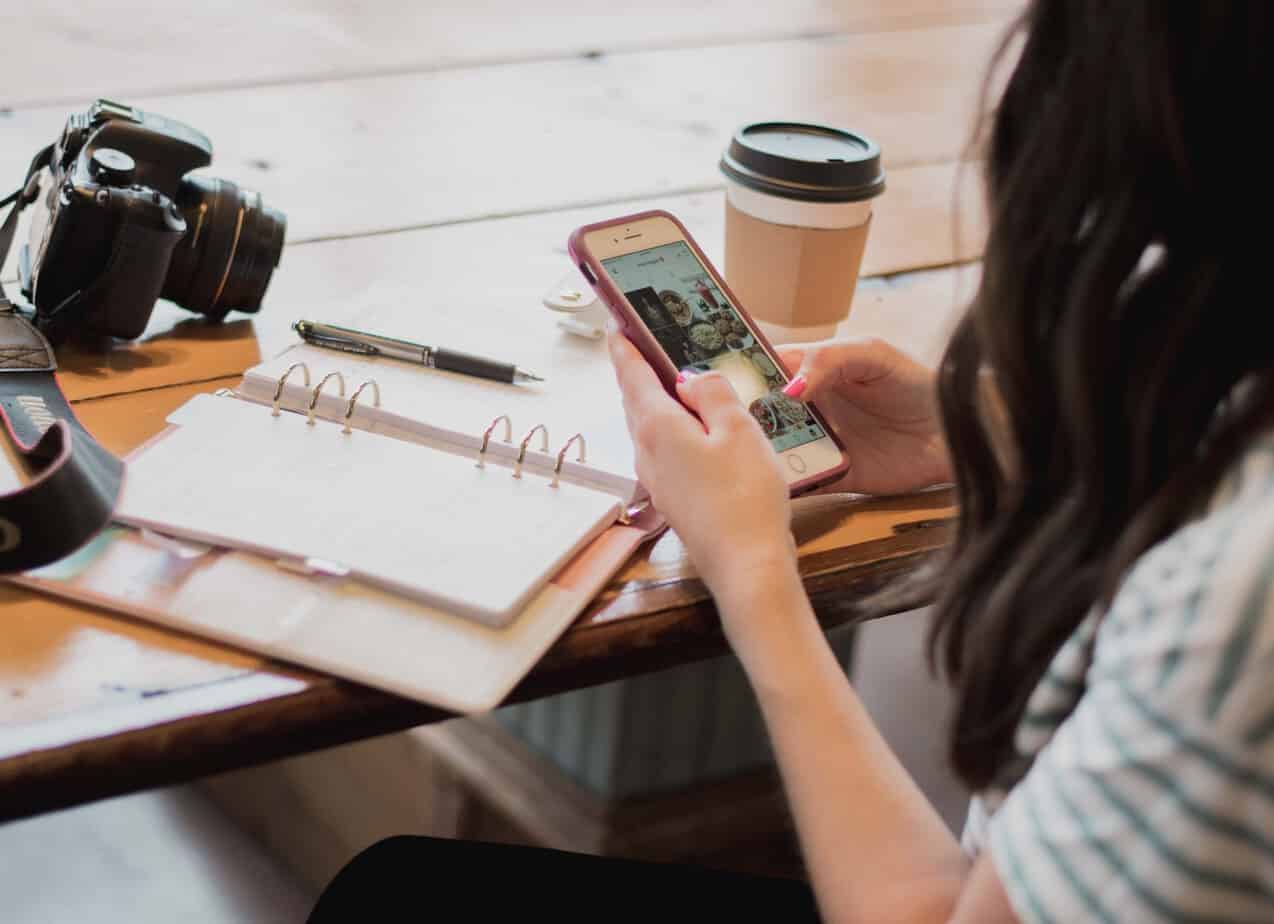 2. Time blocking difficult or distracting tasks
When tasks don't have a defined ending (like scheduling pins on Pinterest or doing some recipe research) I set a timer to keep me focused. It prevents me from getting sucked into an endless task like email which takes me away from the bigger, more important things. I've also found time blocking helpful for things I'm avoiding. If the kitchen is a mess, I'll set a timer for 10 minutes and see what I can get done in a short period of time. Setting aside a short amount of time makes a big task feel less overwhelming and most of the time, I can get quite a bit done in 10 minutes!
3. Sip on tea instead of sugary drinks
When I need a pick me up, I reach for a cup of tea. It's nice to sip on something while I'm working without adding unnecessary sugar into my day. Lipton 100% Natural Tea Black Tea Bags contains about a third of the amount of caffeine that is in a cup of coffee so I still get a little boost without going overboard.
When looking for Lipton, keep an eye out for their new packaging! It's the same natural, delicious tea you know and love, but with a brand new look. There's a reason why Lipton is still America's favorite tea! New look, same great taste! I picked mine up at Walmart because I love their online grocery ordering. Also, you can earn $.75 on any one Lipton product at Walmart while supplies last! (You can even hover the image above to shop Lipton tea at Walmart!)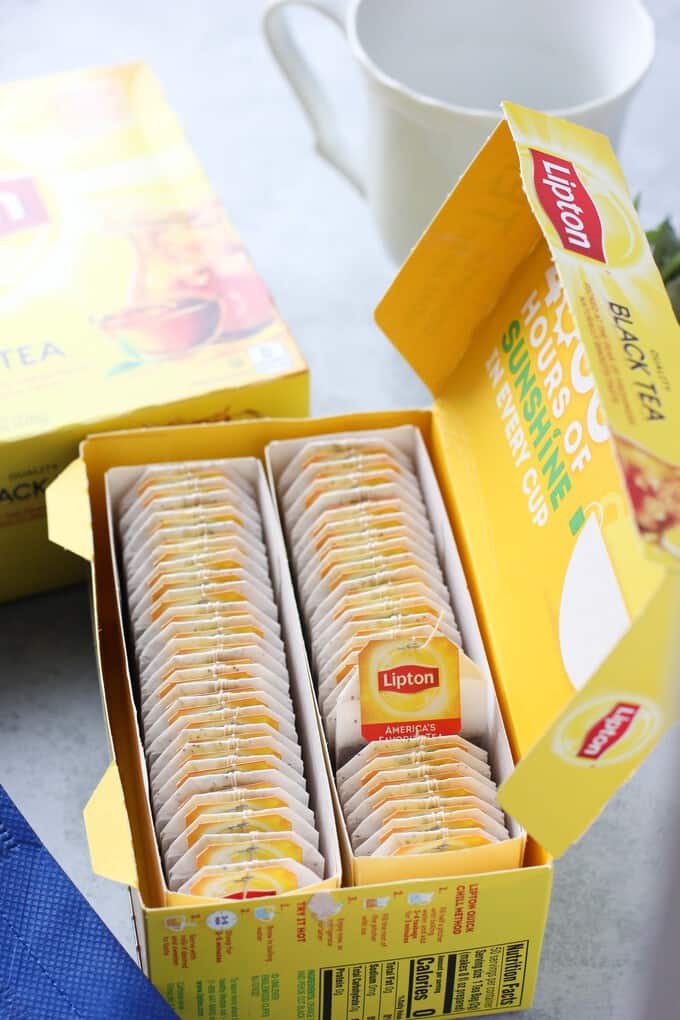 4. Keep healthy snacks on hand
Speaking of healthy choices, I like keeping snacks like vegetables and hummus in the fridge for easy snacking. It helps to prep things like carrots and celery in advance so you can grab them when a snack craving hits. Here are a few quick and easy snack ideas for when you're short on time:
Bell pepper strips dipped in guacamole
Air popped popcorn tossed with walnuts and dried cranberries
Cucumber slices dipped in plain greek yogurt mixed a drizzle of olive oil and salt.
Apple slices sprinkled in cinnamon and dipped in almond butter
Frozen mango chunks and Greek yogurt, blended.
Whole wheat toast topped with ricotta and blackberries and a drizzle of honey.
5. Stay active throughout the day
I'm pretty consistent with working out, but I try to add in habits that go beyond specific "gym time" routines. I have a treadmill desk which helps me hit my goal of 10,000 steps a day since I can answer emails or edit photos while walking! I know multitasking isn't always the best option, but walking doesn't take much thought so it's easy to dive into my inbox while getting steps.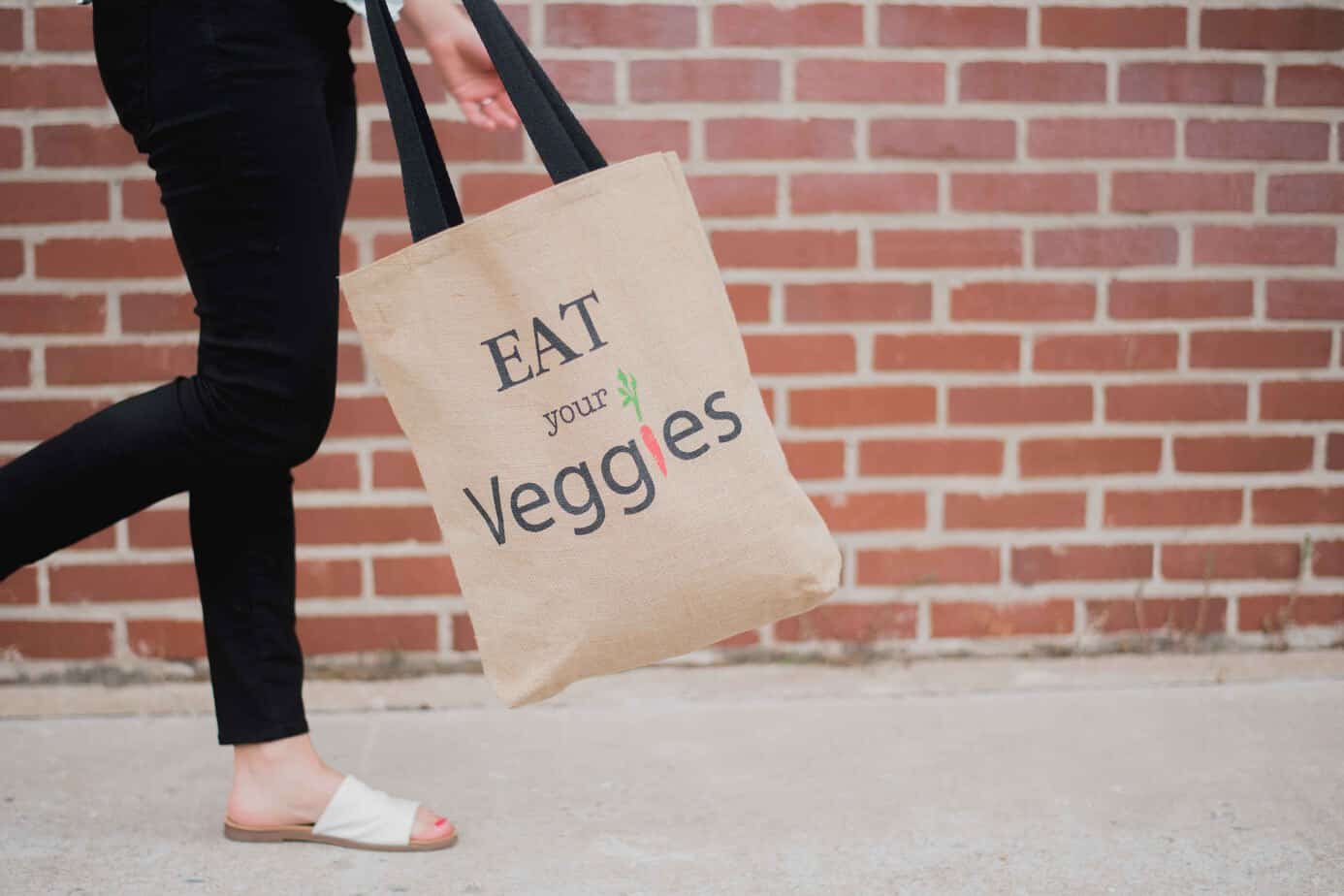 If I have a little more time, I'll walk to the grocery store rather than hop into the car. I'm lucky enough to have a grocery store within walking distance, so it's an easy way to get fresh air on a day when I wouldn't otherwise leave the house! (Here are the most comfortable shoes for walking all day!) Making it part of my day makes it feel less like exercise, but it gets me moving!
What healthy habits are you working on?