Healthy Sides to Serve with Pizza
Looking for a healthy side dish to serve with pizza? I've got you covered! From air-fried vegetables to simple salads these recipes are a great way to balance your plate! Enjoy one of these tasty recipes on your next pizza night!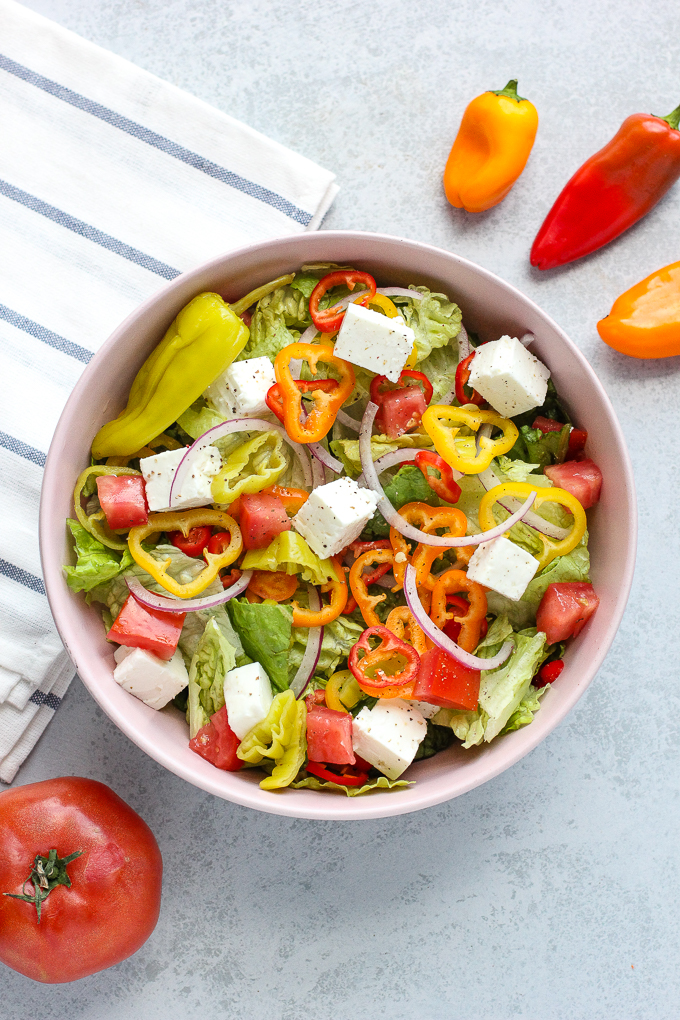 We eat a lot of pizza at our house. Ever since we got an outdoor pizza oven, pizza night has stayed on the regular rotation. Even if we're not making it from scratch, pizza is one of our favorite take-out options. But I can start to feel a little sluggish if I'm eating a lot of pizza without a lot of vegetables, so I wanted to put together a list of healthy sides you can add to your plate! These recipes don't take a long time to prepare but it's a great way to balance your favorite slice of pizza with a rainbow of vegetables.
21 Healthy Sides to Serve with Pizza
Looking for pizza recipes? Here are a few of my favorites: