Sunshine. Long days. Warm weather. The best produce. I love this time of year! Seasonal Roots sent us a vegetable box last week and I had fun finding new ways to cook up the vegetables that are in season this time of year. (We got a couple of bunches of kale which I used for this spicy kale salad! It's one of my favorites.)
When I was a kid, I thought I hated green beans. To be fair, I was swearing off the canned kind. Could you blame me? They were bitter, mushy, brown-ish beans. But then I had fresh green beans and I realized that they're actually quite delicious!
Anyways, these crispy green bean fries are baked in the oven and they're just a little bit addicting! You've been warned.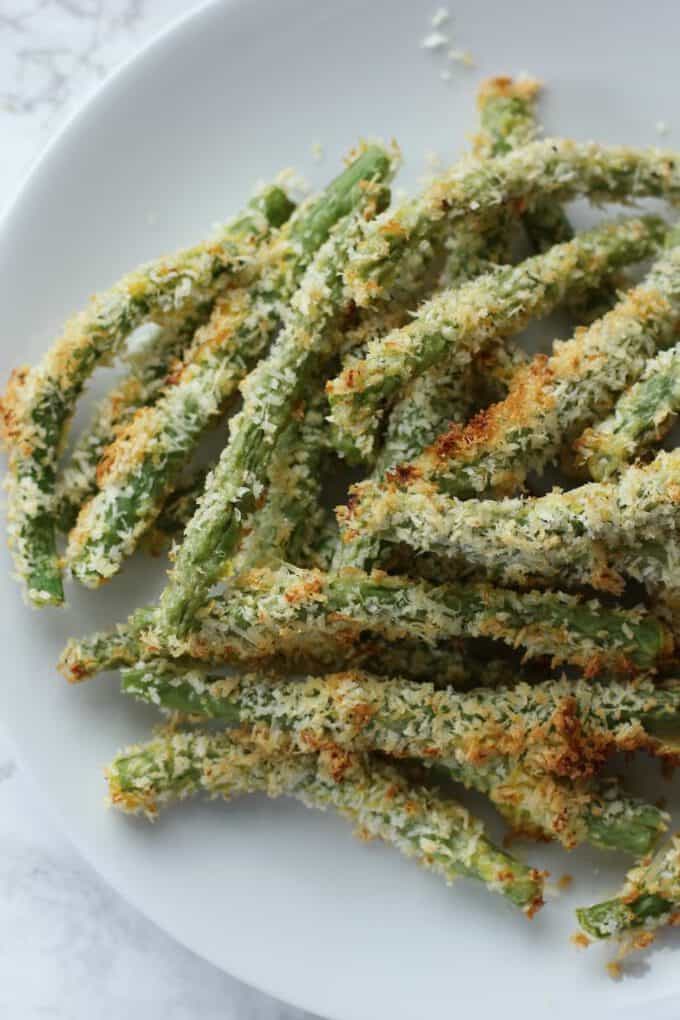 Print
Crispy Oven-Baked Green Bean Fries
These green bean french fries and crispy and delicious!
Ingredients
2 cups fresh green beans (about 40 beans)
1 tbsp all-purpose flour
1 egg
3/4 cup panko bread crumbs
3 tbsp grated parmesan cheese
1/2 tsp salt
Garlic powder, red pepper flakes, optional
Instructions
Preheat the oven to 425

Wash the green beans and trim the ends off

Toss the green beans in the flour to lightly coat them

Mix the panko crumbs with the Parmesan, salt and any spices you want to use.

Beat the egg in a shallow baking dish.

Dip the green beans in the egg, then coat with the panko bread crumb mixture.

Spray a baking sheet with non-stick spray, then line the green beans up in a single later across the pan.

Bake for 10-12 minutes or until the coating begins to brown.

Serve immediately!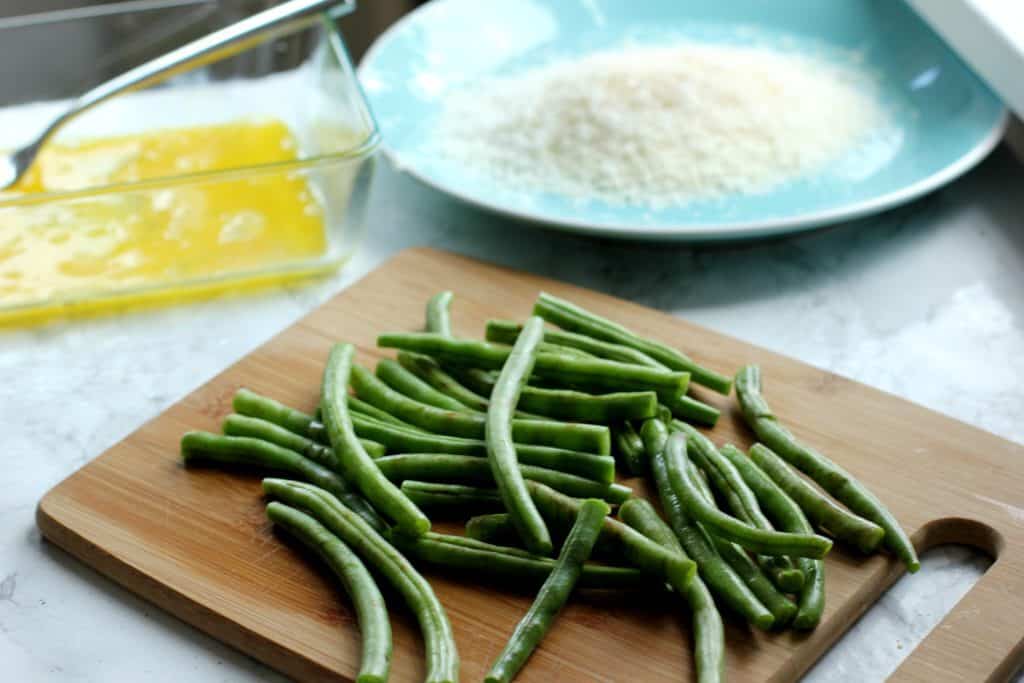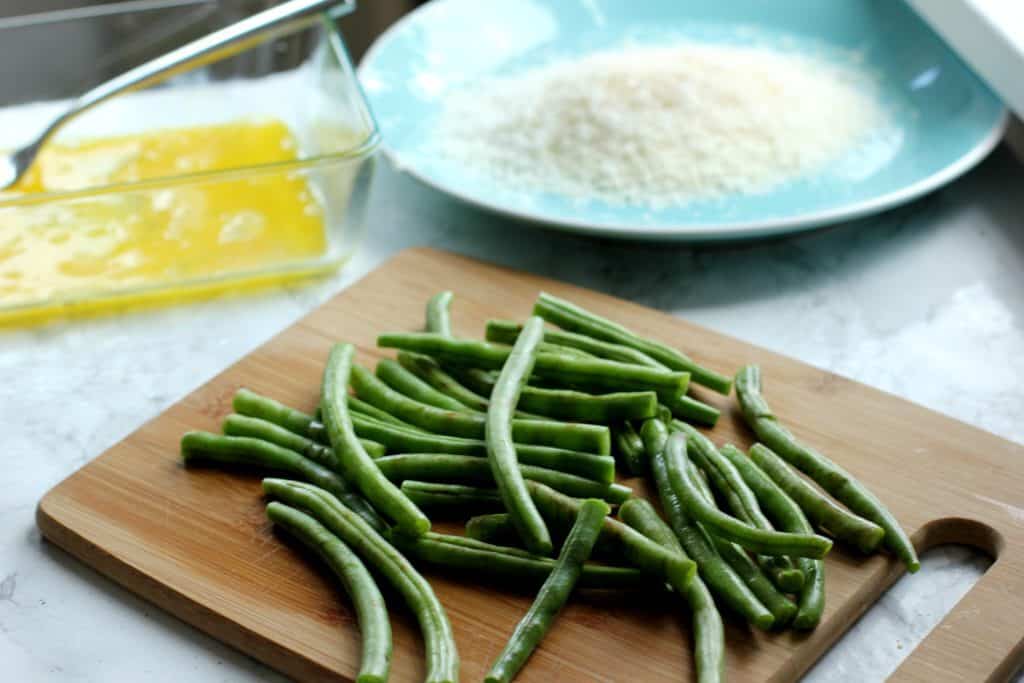 We ate our green bean fries without any sauce because they have plenty of flavor on their own, but I think they'd also be delicious dunked into this avocado dip!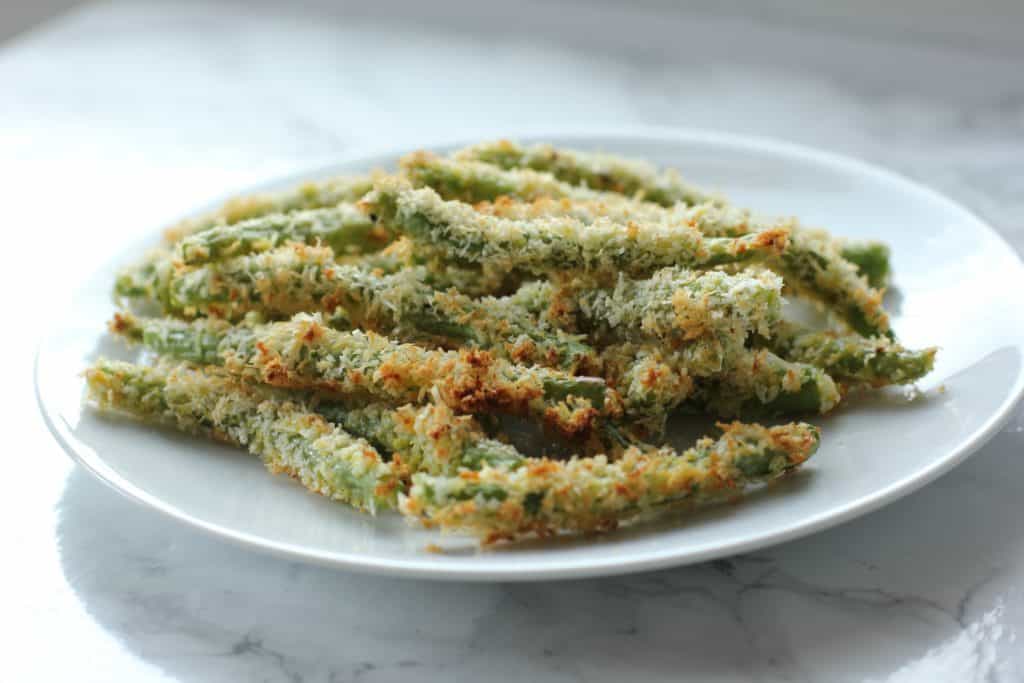 They're are a perfect side dish with a veggie burger, roasted chickpeas, or a tray of roasted vegetables! I have a feeling we'll be making these again soon! P.S. if you need a super simple way to cook up your fresh beans, try these quick and easy green beans!
Love the taste of crispy fries? Try these oven baked zucchini fries!
What's your favorite way to eat green beans?