Warm Meals- No Oven Required
If you want to make a delicious hot meal, but you're avoiding heating up the oven, I've got you covered! Here a handful of recipes you can use when you're craving a warm dinner but you want to avoid turning on the oven.
Lately, I've been trying to avoid turning on my oven at all costs! Luckily, I have plenty of other tools in my kitchen that I can use to make a hot meal without warming up the whole house. Here are a few of my favorite things to use when the summer heat is rising.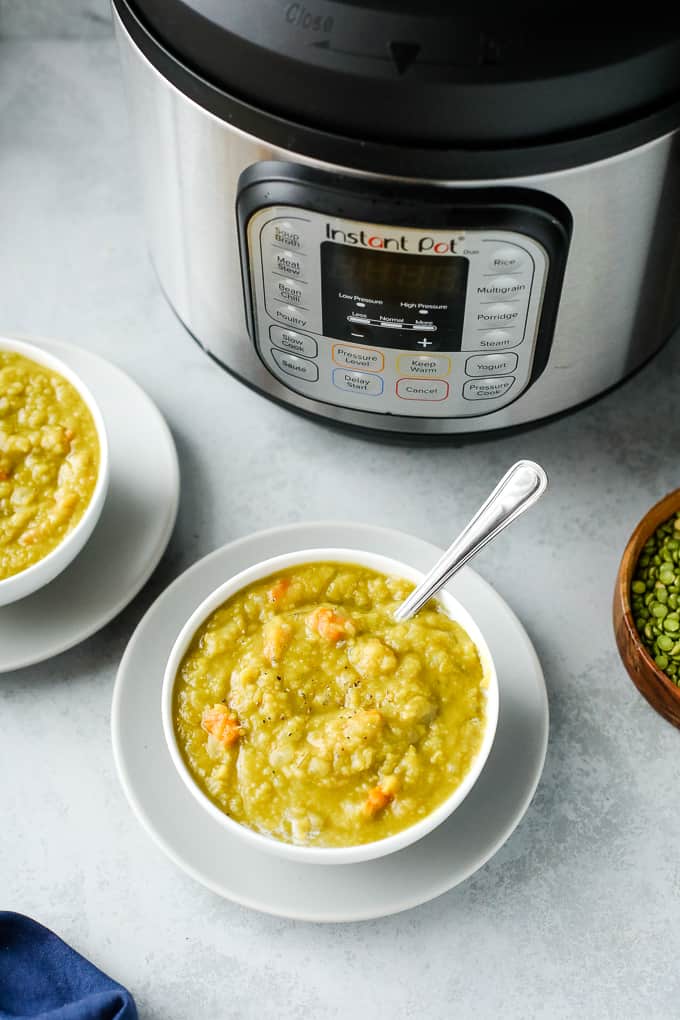 Air Fryer– I have the Ninja Foodi Grill which is an air fryer and grill all in one. It's perfect for the recipes below and I love that the large fryer basket means I can easily cook for 2-4 people.
Grill– This is a no-brainer but if you have a grill, you're probably putting it to good use in the summer! I typically use the Ninja Foodi Grill insert for any of my grilled recipes.
Instant Pot– I love my Instant Pot for quick soups and stews but it can also make great dishes like Cuban Black Beans and Rice. It's a great way to make a hot meal without generating a lot of heat.
Slow Cooker– This is another great "set it and forget it" appliance. It's perfect for soups so you don't have to stand over the stovetop!
Grilled Vegetable Flatbread
Fire up the grill and try these grilled naan pizzas! They're topped with roasted red peppers and eggplant and you can easily make them on the grill or in the oven!
Chickpea and Quinoa Stew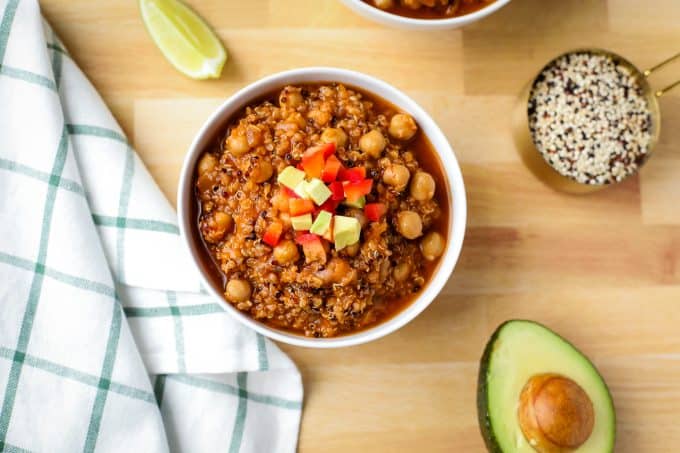 This deliciously spicy stew is made in a slow cooker, so there's no need to heat up your oven or stovetop!
Air Fryer Halloumi
If you have an air fryer, try toasting slices of halloumi cheese until they're nice and crispy or turn them into fries! Enjoy an easy halloumi sandwich or simple halloumi salad and you'll have dinner in no time.
Cuban Black Beans and Rice
These Cuban Inspired Black Beans and Rice are a great one-pot meal! Add avocado, salsa, and any other toppings you like to turn this into a hearty main dish.
Chickpea Gyros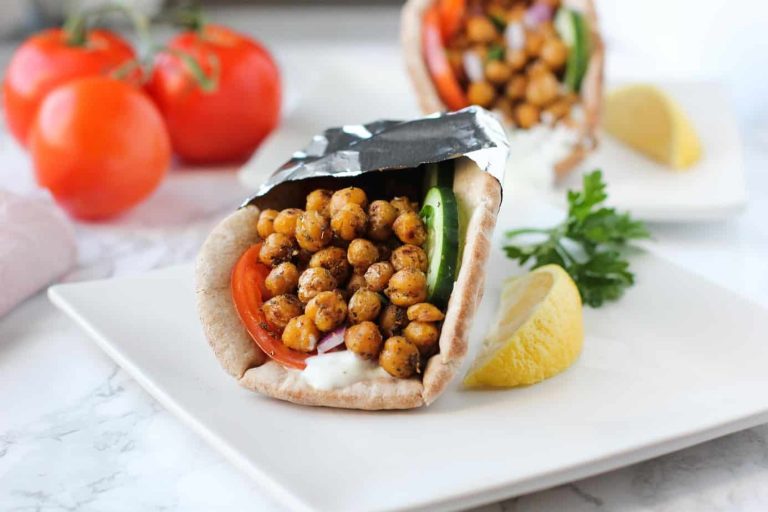 These crispy chickpeas are toasted on the stovetop in just a few minutes, so you can make these chickpea gyros in just 15 minutes! Or, if you have an air fryer, you could make these air fryer chickpeas instead!
Instant Pot Minestrone
This Instant Pot Minestrone is one of my favorite soups to make in the summer! It's light and delicious, filled with plenty of vegetables for a tasty dinner. Make it in the Instant Pot so you don't have to stand over the stove!
Looking for a dessert to pair with one of these meals? Try one of these delicious no-bake recipes!
What are your favorite meals to make in the summer?