Back in college, butternut squash fries were my thing. My roommate Alexa and I would make a giant pan-full (ok, sometimes two pans) turn on a Lifetime movie, crack open a bottle of ketchup and girls night was complete. I'm not sure why they fell off my radar for a while but I'm happy to report they're back. And this time… they're getting cheesy + garlicky.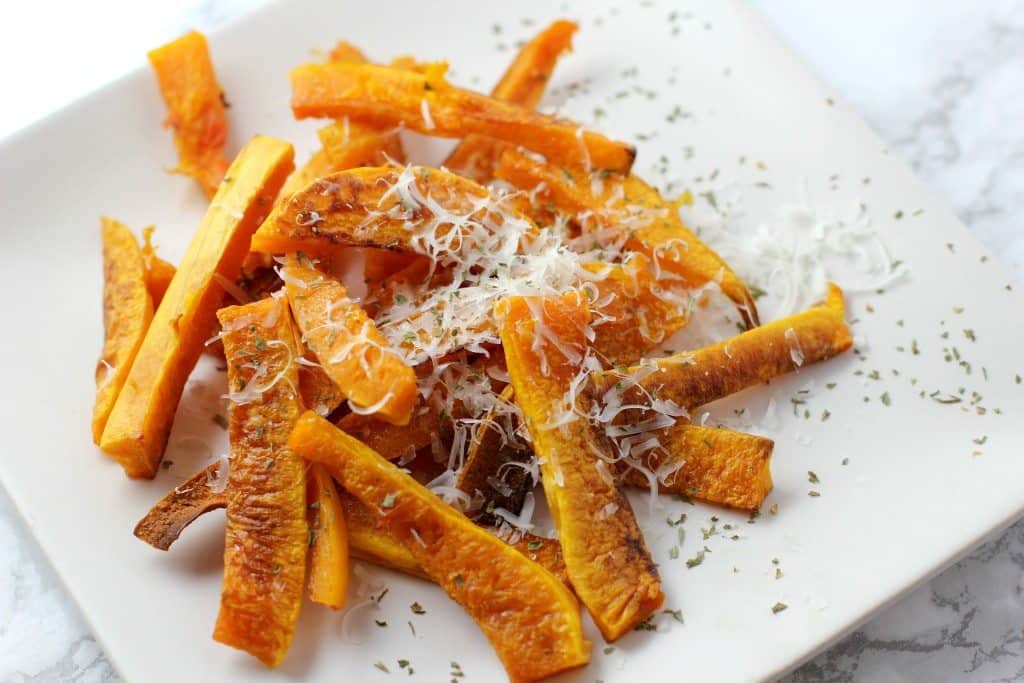 Butternut squash fries taste sort of like sweet potato fries. It's a little bit harder to get them crispy, but it is possible. You have to cut your pieces to be the same size or else you'll end up with a half-soggy/half-burnt tray and that's no good. So make sure you cut them into similar sized pieces!
The main difference between butternut squash and sweet potatoes? B-nut squash has about half the calories & carbs of sweet potatoes. While there is absolutely nothing wrong with a sweet potato, butternut squash can be a nice "high volume" food, when you're craving a big serving or you're watching your calorie intake.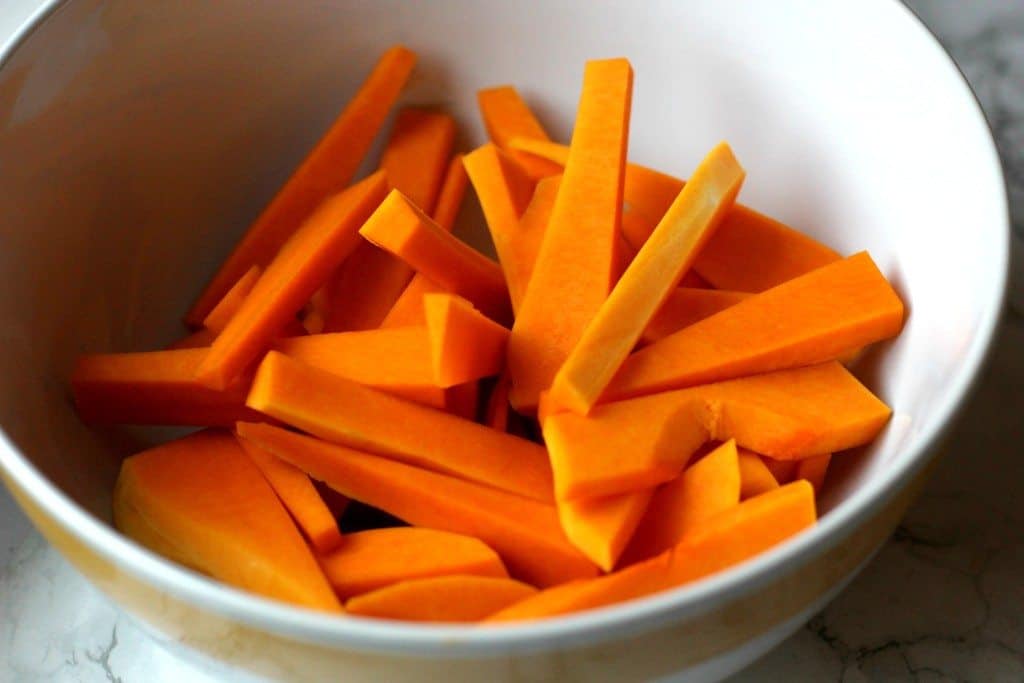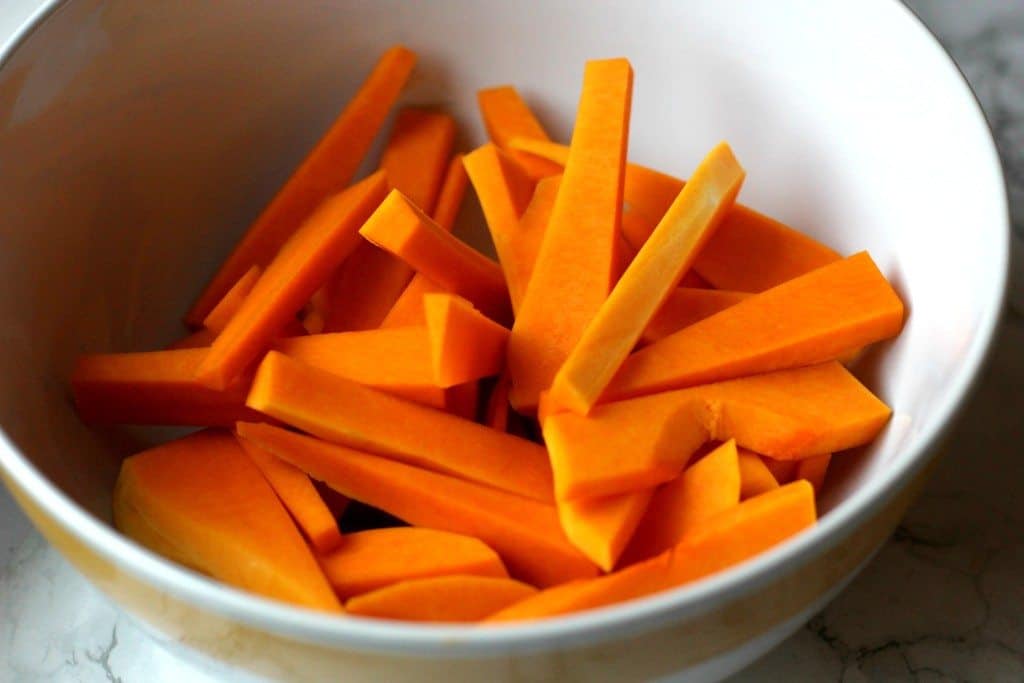 Ok, let's get to it.

Parmesan Butternut Squash Fries
Ingredients
1 medium butternut squash
1 tbsp olive oil
¼ tsp garlic powder
¼ tsp salt
2 oz Parmesan cheese
Parsley (optional)
Instructions
Preheat the oven to 400.
Spray a large baking pan with non-stick spray.
Peel the butternut squash and then slice into fry shapes.
The trick is to make all the pieces roughly the same size. You want them to be about ¼" thick. If they're too thin, they'll burn and if they're too thick, they'll get soggy.
Toss in olive oil, sprinkle with salt, and spread in a single layer on the baking sheet.
Bake for 10 minutes, then flip the fries.
Bake for another 8-10 minutes or until the fries begin to brown.
Once they've browned up, they'll start to get crispy and they'll be ready to take out of the oven!
Let cool for a few minutes before taking them off the pan.
Sprinkle with parsley before serving.
As soon as you make them… you'll wish you made a double batch. I promise.
What's your favorite way to eat butternut squash?