Easy Cilantro Sauce
This simple cilantro sauce is delicious drizzled on top of your favorite tacos, added to your favorite plate of nachos, or served as a salad dressing for a taco salad!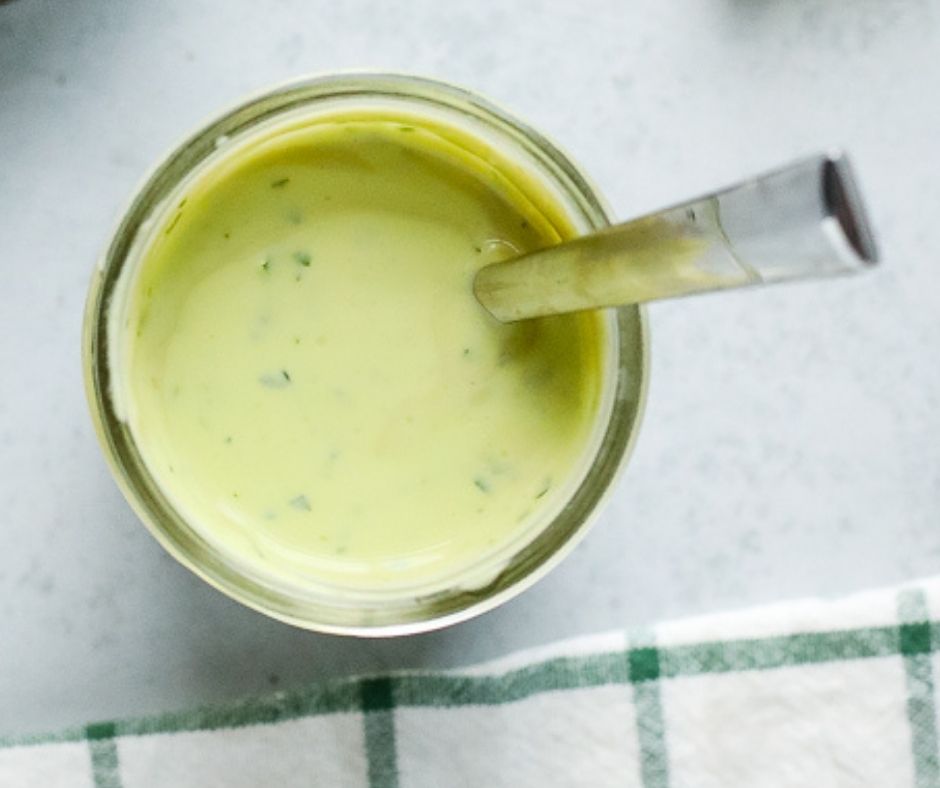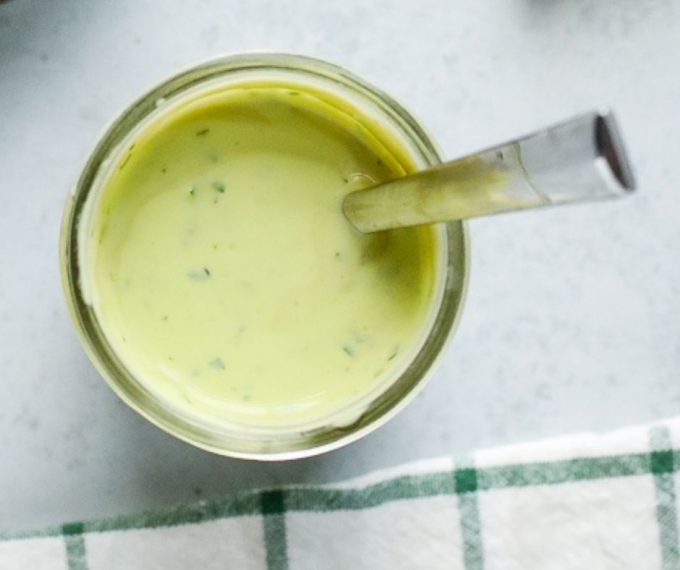 I should warn you, you may want to put this sauce on everything. The fresh cilantro, tangy lime, and creamy mayonnaise make this cilantro sauce incredible delicious. I used to be hesitant using mayonnaise in anything because it doesn't really have a reputation for being the healthiest ingredient. But this recipe only requires a little mayo to make a sauce that is super flavorful and creamy. Trust me, a little goes a long way! The cilantro is the flavor that really shines here.
How to Store Cilantro
To make fresh cilantro last longer, store the bundle of herbs in a glass, loosely covered with a plastic bag, in the fridge. It should last at least a week when properly stored. Just like fresh flowers, you may need to change the water every few days.
Ingredients for Cilantro Sauce
For this simple sauce you'll need:
Fresh cilantro
Lime juice
Mayonnaise
Salt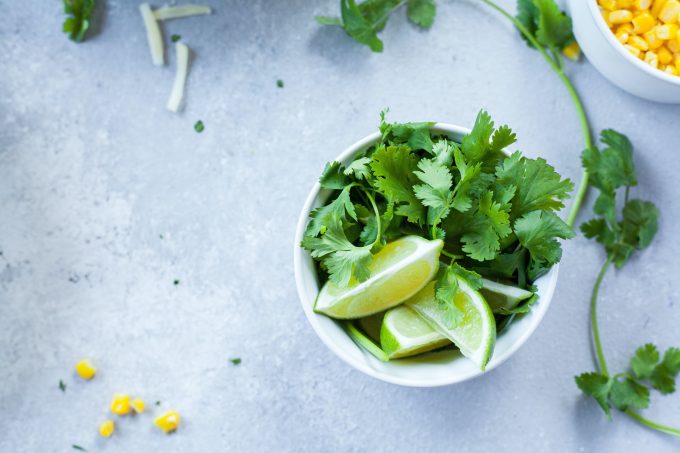 How to Make Cilantro Sauce
Rinse the cilantro under cold water and gently pat dry. Try to remove as much moisture as possible.
Add the cilantro, lime juice, mayonnaise , and salt to a food processor. Blend until smooth.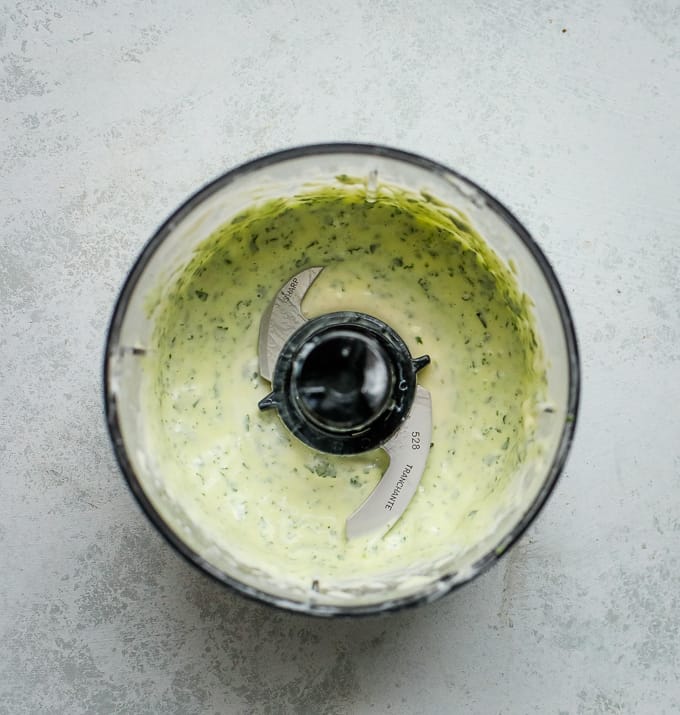 Add salt to taste. Store in an airtight container in the fridge for up to 4 days.
Tips for Blending the Sauce
If you don't have a small food processor like the one pictured above, try it in a small bullet-style blender or make a double batch. It can be hard to blend a small quantity of sauce in a larger food processor. (Need more help? Check out my tips for getting the most out of your blender!) Another option is to whisk together the mayonnaise and lime juice and finely chop the cilantro, then mix in the cilantro by hand. The sauce won't be as smooth, but the flavor is the same!
Substitution Ideas
You can use vegan mayonnaise to make this recipe vegan.
You can use 2% plain Greek yogurt instead of mayonnaise if you want a lower fat recipe.
If you don't frequently have limes on hand, consider buying a container of organic lime juice, like this one from Santa Cruz. It lasts a long time and tastes just like fresh!
Ways to Use Cilantro Sauce
I love drizzling this sauce on tacos or nachos. You can also use it as a salad dressing. Try it on these broccoli tacos or vegan potato tacos!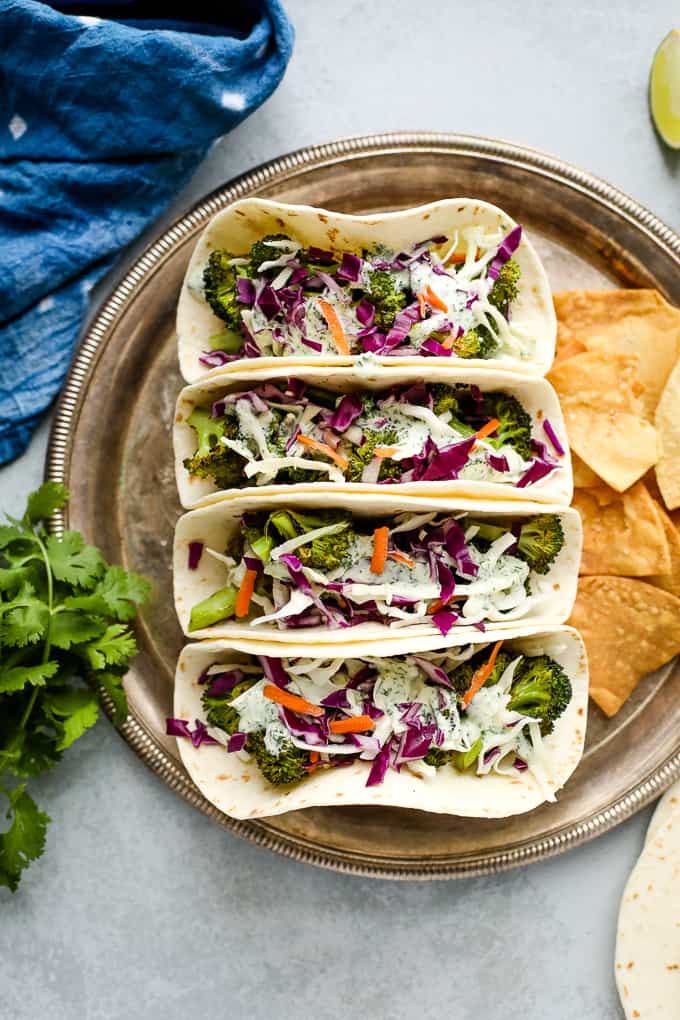 Print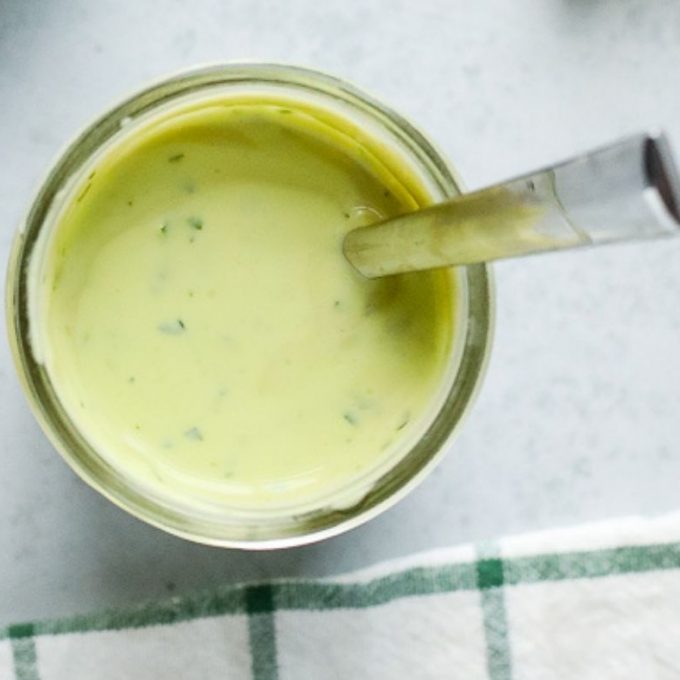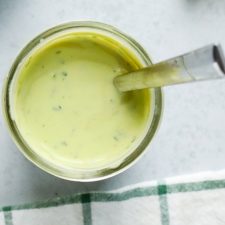 Cilantro Sauce
Author:
Prep Time: 5 minutes
Cook Time: 0 minutes
Total Time: 5 minutes
Yield: about 1/3 cup sauce 1x
Category: Sauce
Method: Blended
Cuisine: Sauce
Diet: Vegetarian
---
¼ cup mayonnaise or Vegenaise
Juice from ½ lime
1 tablespoon water
1/2 cup loosely packed cilantro leaves
---
Instructions
Add the mayonnaise, lime juice, water, and cilantro into a small food processor or blender.
Blend until smooth. Add salt to taste.
Store in an air tight container in the fridge for up to 4 days.
---
Looking for more tasty sauce recipes? Here are a few of my favorites!