Fast Casual Feature: Zoe's Kitchen
New "fast casual" dining options seem to be popping up everywhere these days and I love that so many of them are providing healthy options! If you missed the first post in this fast casual series about Cava, you can read it here! But today, we're talking about Zoe's Kitchen! Zoe's Kitchen came to Richmond a few years ago and they're popping up all over the country!
What kind of Food is Zoe's Kitchen?
Zoe's Kitchen has Medeterianian food with options for everyone. They have vegetarian & vegan options, gluten free options, salads, soups, and more. They also have seafood options if that's more your style!
My Favorites from Zoe's Kitchen
I'm obsessed with their pesto hummus. In fact, I made my own copycat version in case you don't Hotmail1have a Zoe's Kitchen near you! I love that you can order their hummus with pita or with cucumbers. It's a great option if you're gluten free or if you're trying to avoid extra carbs!
I also love their lentil soup. I really love lentils in general so being able to grab a quick cup when I'm on the go is awesome. They also have a whole bunch of great salads, kabobs, pitas, and sandwiches.
How much is a meal at Zoe's Kitchen?
It depends on what you get but I'd say most meals are around $10. Sometimes I'll get the Greek salad plate (a big salad plus pita & hummus) for around $8 or I'll just get a bowl of soup with some hummus. They have plenty of mix and match options! They also have a kids menu where most meals are around $5.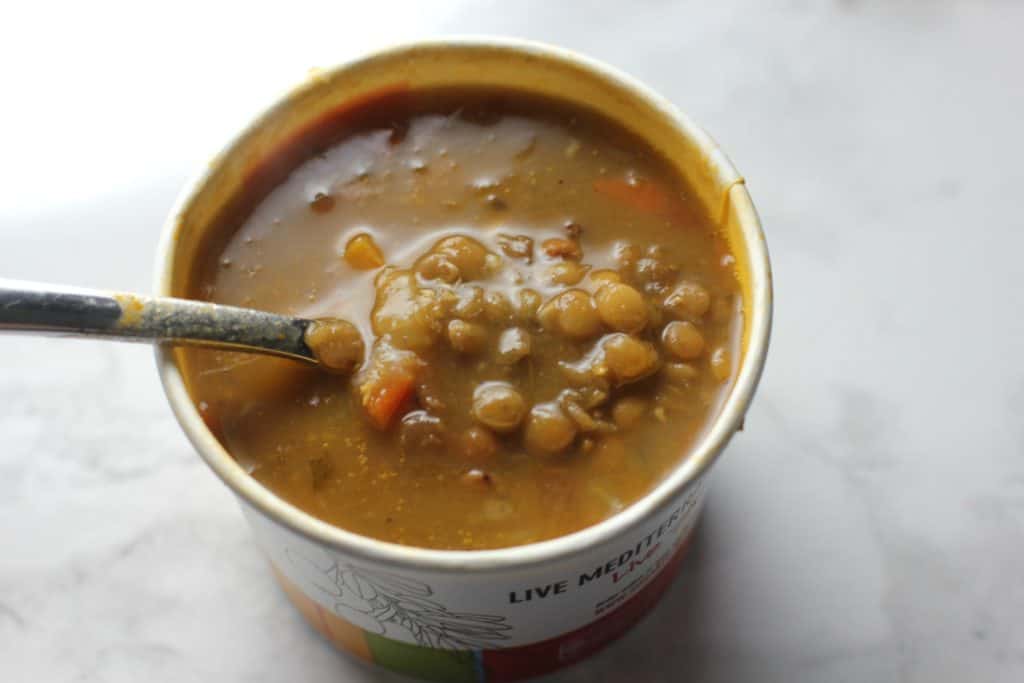 Is Zoe's Kitchen Healthy?
Like I mentioned in this post, everyone has a different definition of healthy but I think Zoe's Kitchen does a great job of informing you of what's in their food. Their menu includes the calorie counts for each item as well as a handy icon for vegan, vegetarian, and gluten-free options. As long as you're informed, you can make the choice that's right for you!
Looking for more Fast Casual options? Check out another fast casual feature!
What's your favorite kind of hummus?