5 Grocery Essentials for Healthy Recipes
I'm so excited that today is Monday, which might sound a little crazy, but I signed up for the Tone It Up Bikini Series 8 week challenge and it starts today! I've done a few of their workout plans in the past and I love them. They have a great focus on healthy eating and exercise and I'm thrilled for this next challenge! (You can check out my experience on the Tone It Up 7 Day Slim Down, when I first joined Tone It Up and a day of meals during the challenge from last year!)
To kick things off, yesterday was all about meal prep. I don't usually cook much ahead of time but I wanted to make sure I'd have plenty of healthy options at home, so I'm not tempted to go out to eat or reach for a box of macaroni and cheese. Honestly, the meal plan isn't that different from how I normally try to eat, but it's a little cleaner. The main goal is lots of lean proteins, veggies, and fruit. Simple enough, right?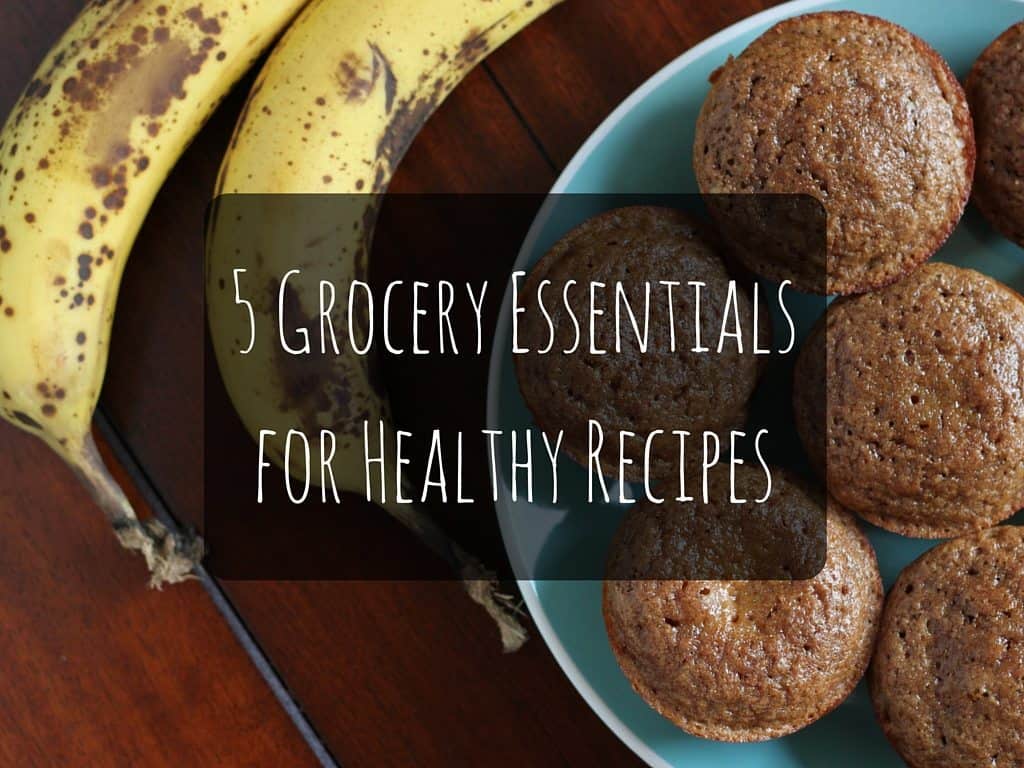 Whether you're doing the Tone It Up meal plan or you're just trying to eat a little healthier, these are some of the essentials that I always have in my fridge or pantry!
1. Greek yogurt. I went through a Greek yogurt phase for like… 5 years. I took a little break for a couple months and now I'm obsessed again. I typically buy the plain kind (0% or 2% milk fat) and add my own sweetener and fruit. Be careful of the fruit flavored because some of them are loaded with sugar.Fage & Chobani are my favorite brands!
2. Bananas. Bananas are so versatile and they're budget friendly! I love them in my smoothies, muffins, and cookies! They're also an easy grab & go snack between meals. When I buy them, I try to grab a range of ripeness so we always have some to use right away. When they start to brown, I peel them and freeze them. If you don't have a high speed blender, slice before you freeze then and it'll make smoothies easier.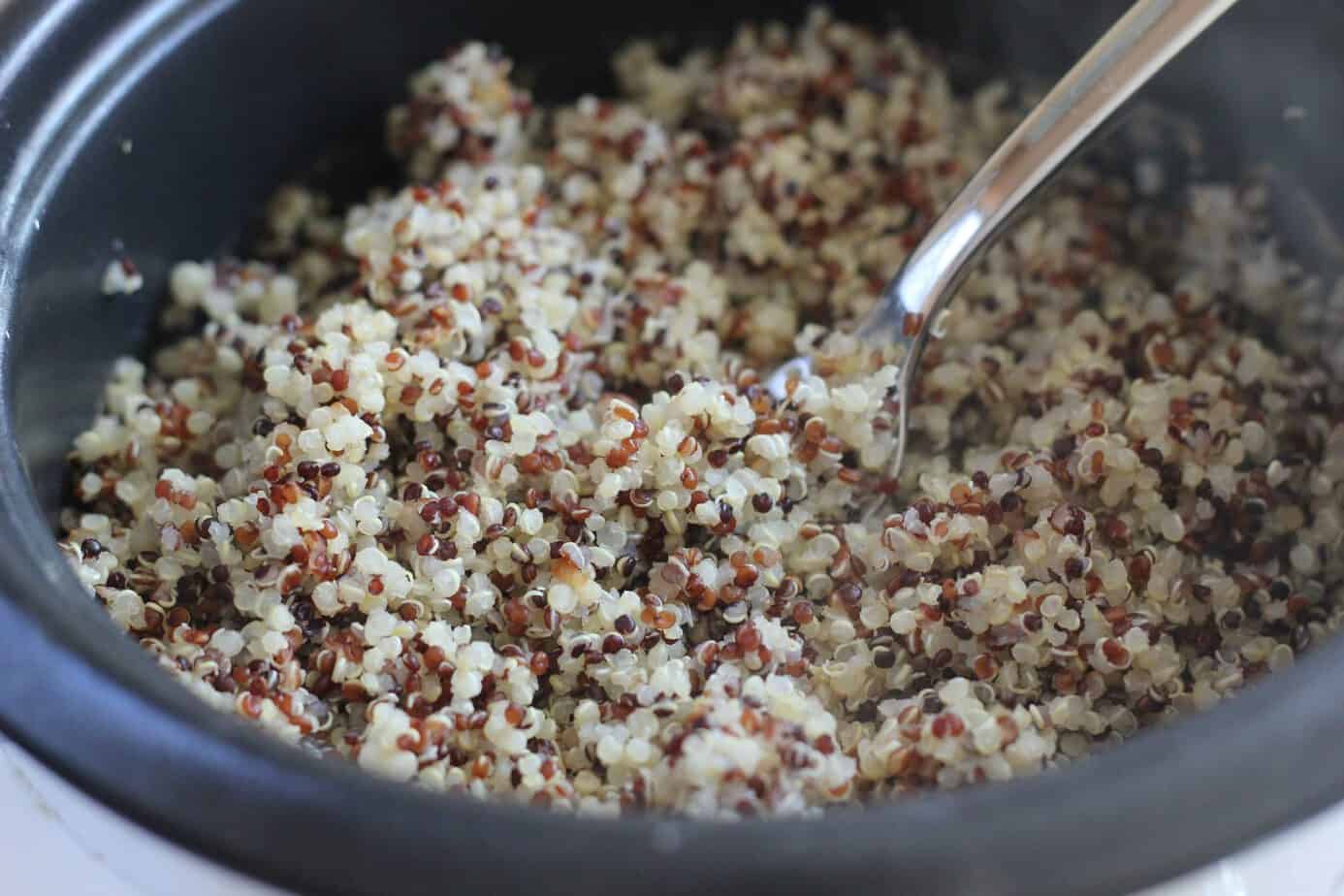 3. Quinoa. This seed-that-poses-as-grain is perfect for nights when I'm craving some carbs but I want to get in more protein. I use it in soups, burrito bowls, tabbouleh, and this Mexican Quinoa Bake. Also, here's how to make quinoa in a rice cooker, which is how I prepared my batch yesterday!
4. Flour alternatives. When I'm trying to make healthier recipes, I like swapping in different types of flour, instead of sticking with all-purpose flour. From whole wheat pastry flour to almond meal, these different flour types can add a bit more protein and fiber to my recipes. In fact, I made a guide to alternative flours so you can see just how I use them!
5. Chia seeds. These little seeds are a great way to add a little healthy fat and fiber to your smoothies or yogurt bowls! 1 oz of seeds has 10g of fiber! If you don't like it in smoothies, try it in this chia seed granola. It's perfect if you like crunchy granola clusters. Keep a bag in your freezer and add a tablespoon in for a little fiber boost. You can even use them as an egg replacer!
I'll be sharing my meals and some of my workouts on the blog, but if you want a little more behind the scenes, follow me on Snapchat (username: HeartVegetables) and Instagram!
Have you ever tried a specific fitness challenge?