Peanut Butter Protein Smoothie (No Protein Powder Required)
If you want to make a high-protein smoothie without using protein powder, follow this recipe! Peanut flour is a low-calorie, high-protein ingredient that makes your smoothie taste incredible and adds tons of plant-based protein!
This recipe made me laugh because I eat it almost every single day, yet I realized I'd never actually posted the recipe! I've talked about it so many times and yet… I have no recipe to link to! Honestly, this peanut butter protein smoothie has gone through various iterations over the years but my most recent one is my favorite because it doesn't require protein powder but it's packed with protein!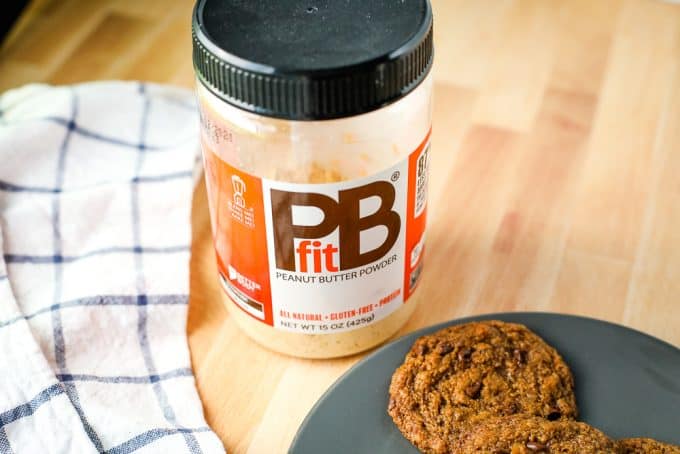 What is Peanut Flour?
Peanut flour is made from defatted peanuts. Basically, they press the oil out of the peanuts, and what's left is the protein from the peanuts without all the fat. 1/4 cup of peanut flour has just 90 calories and 10g of protein! While that might not be as much as a typical protein powder, I love knowing that the only ingredient is peanuts and you can't beat the flavor! Rather than trying to mask a protein powder, I know the more peanut flour I dump in there, the better it's going to taste! I typically buy PB2 from Amazon.
Does Peanut Flour Contain Fat?
Yes, there is still a little bit of fat in peanut flour, but it's only about 1g per serving, compared to about 10g in regular peanut butter. While I don't think we need to fear the fat in regular nut butter, if you want a lower calorie option, peanut flour is a great option for smoothies! It's easy to blend and it adds tons of peanut butter flavor without as much fat and calories.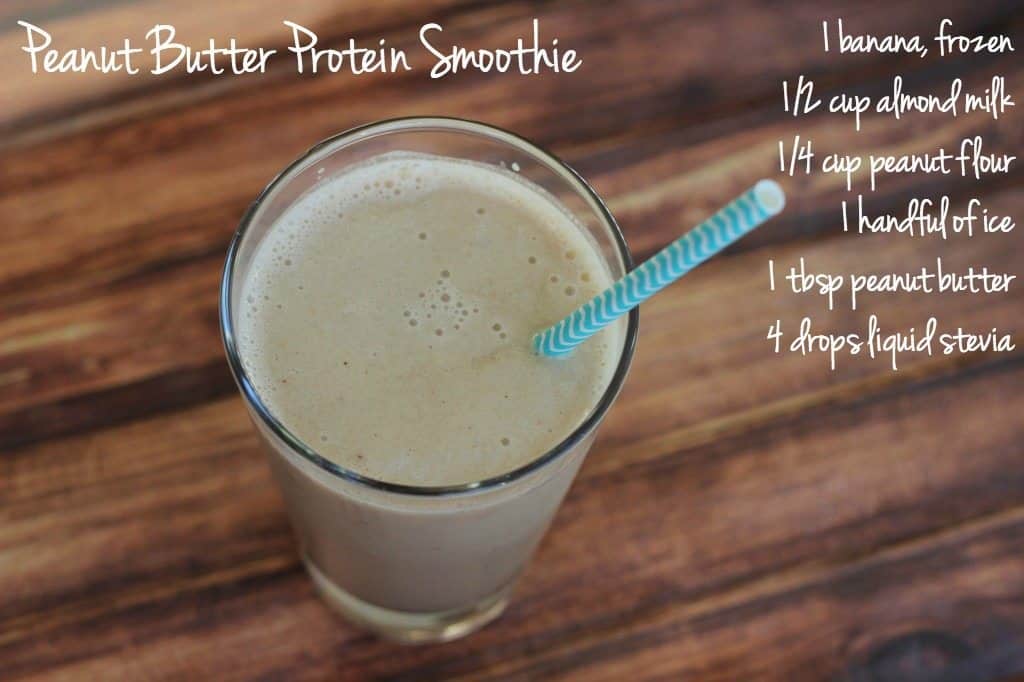 Peanut Butter Protein Smoothie Ingredients
Banana- This adds sweetnes and creaminess to the smoothie. If you want to make an extra thick smoothie, freeze the banana first.
Milk- You can use almond milk if you want to keep this lower in calories or use soy milk for even more protein!
Peanut flour- This adds tons of protein to the smoothie!
Peanut butter- A little regular peanut butter adds extra creaminess to the texture
Stevia or other sweetener- Add a little sweetener to taste, if needed.
Ice- A little ice adds bulk and makes it extra thick.
This peanut butter protein smoothie tastes like a peanut butter shake! If you want to make it extra healthy, blend 1 cup of spinach with the almond milk, then add the remaining ingredients. You'll get a gorgeous green smoothie and I promise you won't be able to taste the spinach!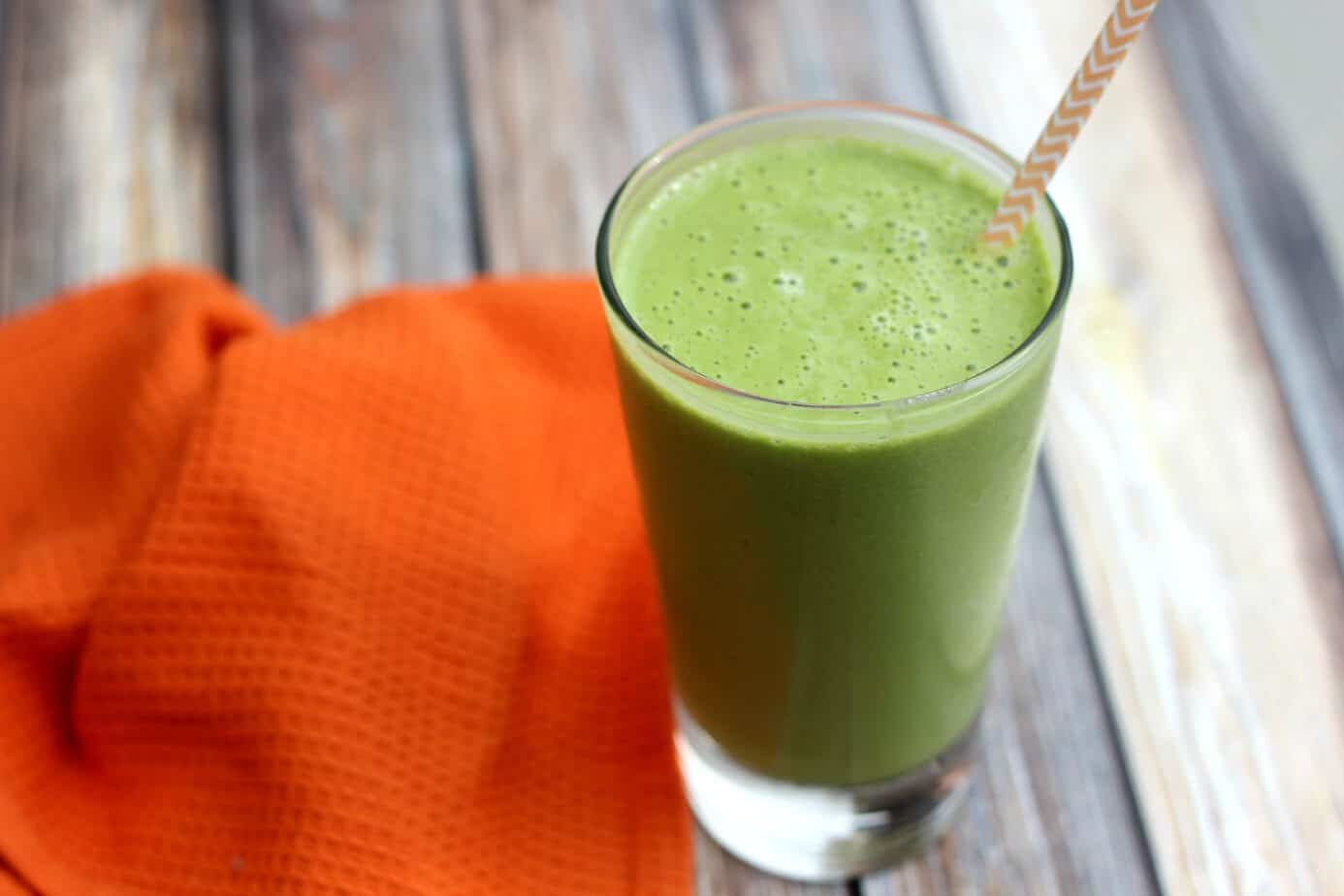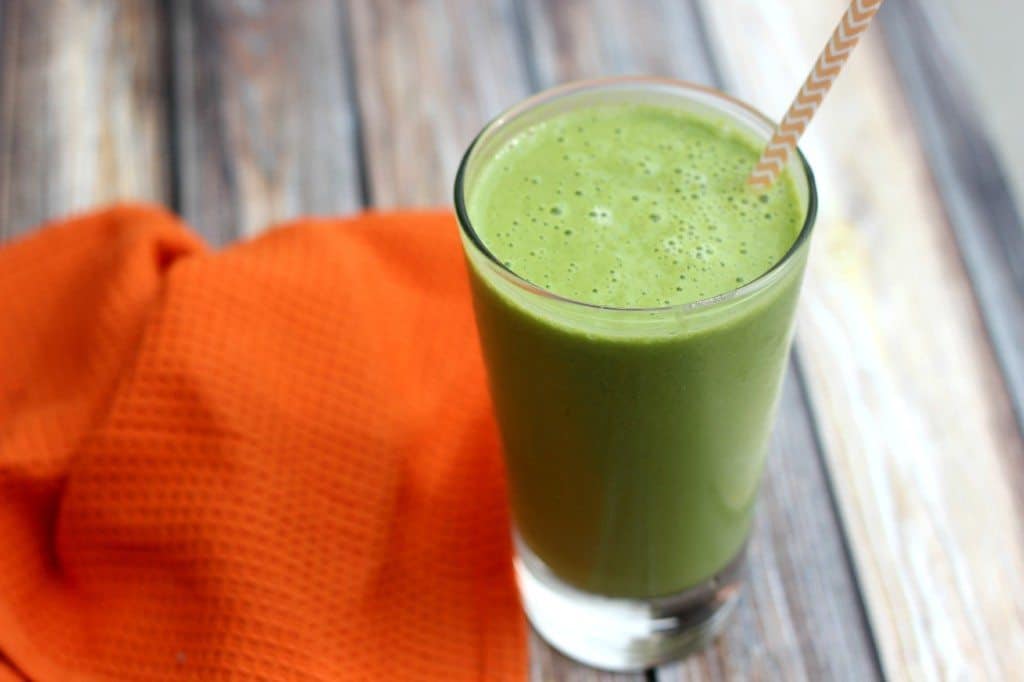 Print
Peanut Butter Protein Smoothie (No Protein Powder Required)
Author:
Prep Time: 5 mins
Cook Time: 0 minutes
Total Time: 5 mins
Yield: 1 1x
Category: Breakfast
Method: Blender
Cuisine: Smoothie
---
Description
This is my very favorite smoothie recipe! Rather than using protein powder, I use peanut flour!
---
1 banana, frozen
1/2 cup almond milk (or any milk you like)
1/4 cup peanut flour
1 tbsp peanut butter
4 drops liquid stevia
1 handful of ice
---
Instructions
For an ice cream-like texture, freeze your banana overnight. If you don't have a high speed blender, slice it up first so it's easier to blend. You can also make it with a regular banana, it just won't be as thick.
Blend it all up until smoothie and serve immediately!
---
Keywords: peanut butter smoothie
If you want to create a spoon-able smoothie, read my tips for making a super thick smoothie bowl.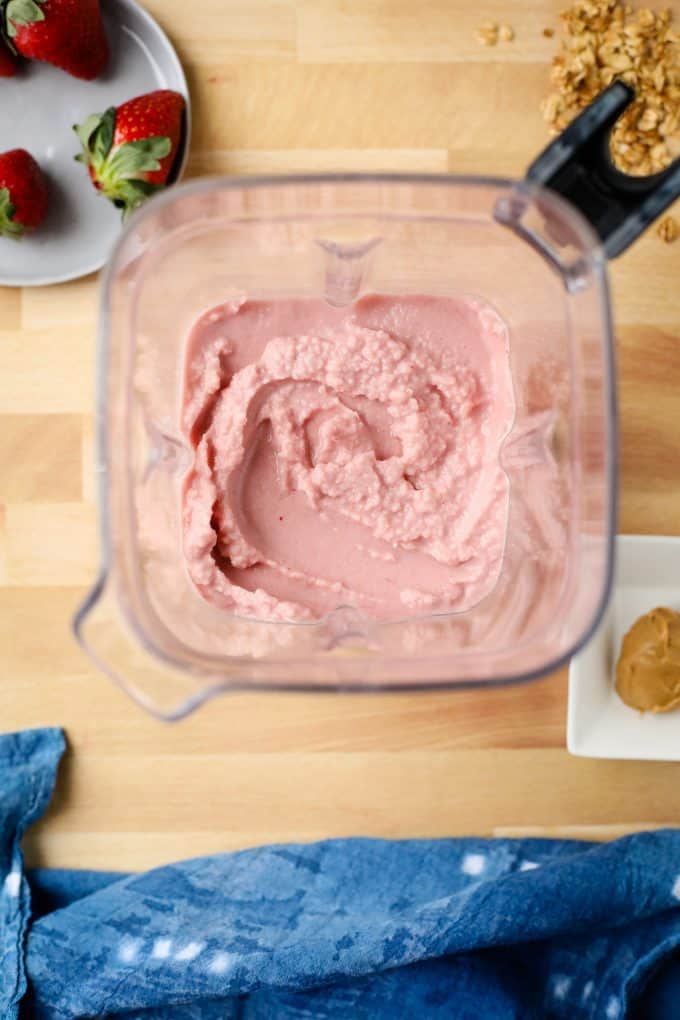 What's your go-to smoothie recipe?