Banana Bread Protein Muffins
These banana bread protein muffins are packed with protein and are only 60 calories each! It's perfect if you're counting macros or you want a high protein muffin for breakfast!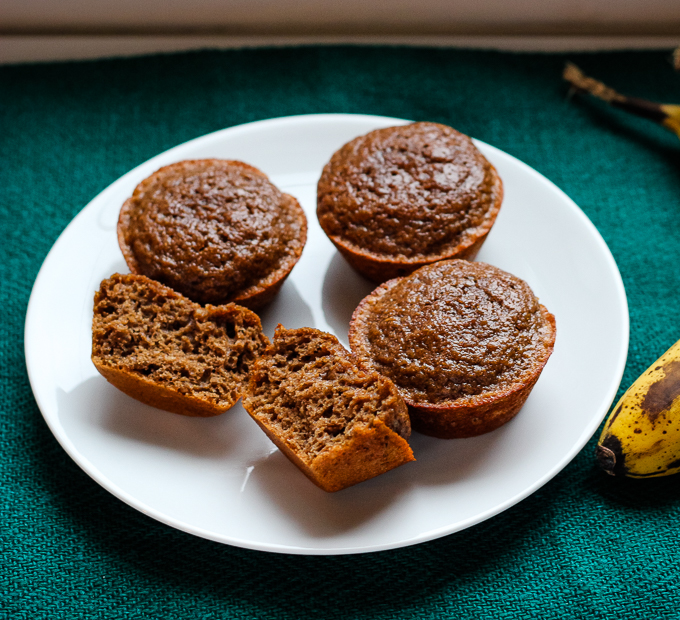 I've played around with protein muffins in the past but I hadn't had much success (until recently). Most of the ones I tried were too chewy, gummy, or eggy for my tastes. Now granted, these still aren't a buttery bakery muffin but these banana bread protein muffins are only 60 calories. Yes, 60. To put that into context, most muffins at a bakery are close to 500. (Starbucks, I'm looking at you.) Homemade muffins can still run you over 200 calories. So you can seriously enjoy these muffins whenever a craving strikes!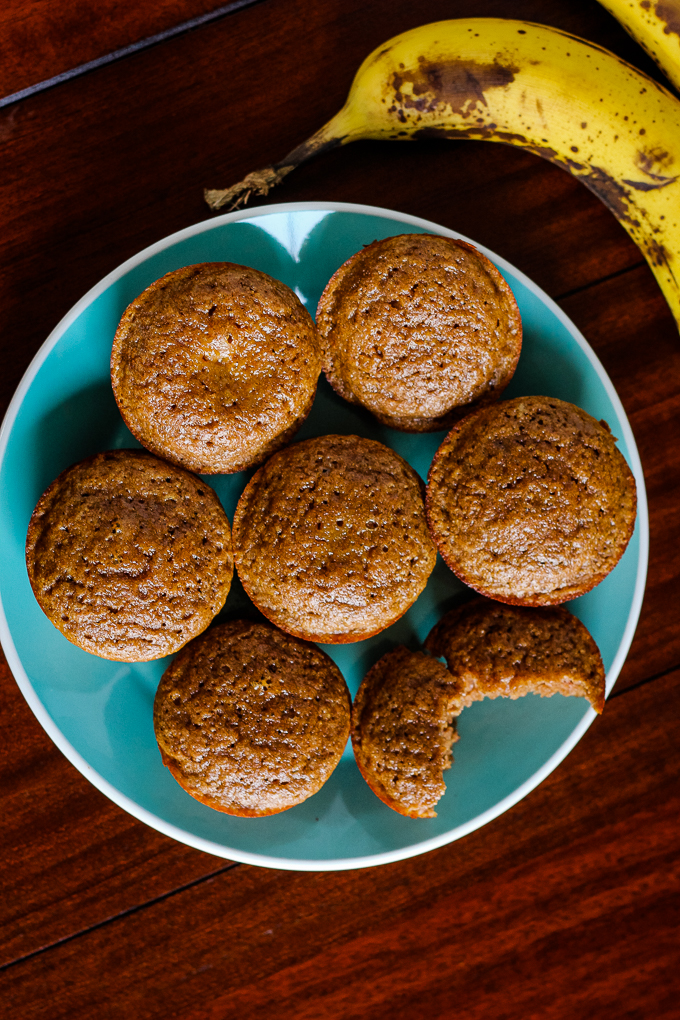 I love topping these banana bread protein muffins with a smear of peanut butter or almond butter. They're not as moist as a regular muffin, so a little nut butter is a perfect topping.
How to Make Banana Bread Protein Muffins
Add the banana, greek yogurt, and egg whites to a food processor. Blend until smooth.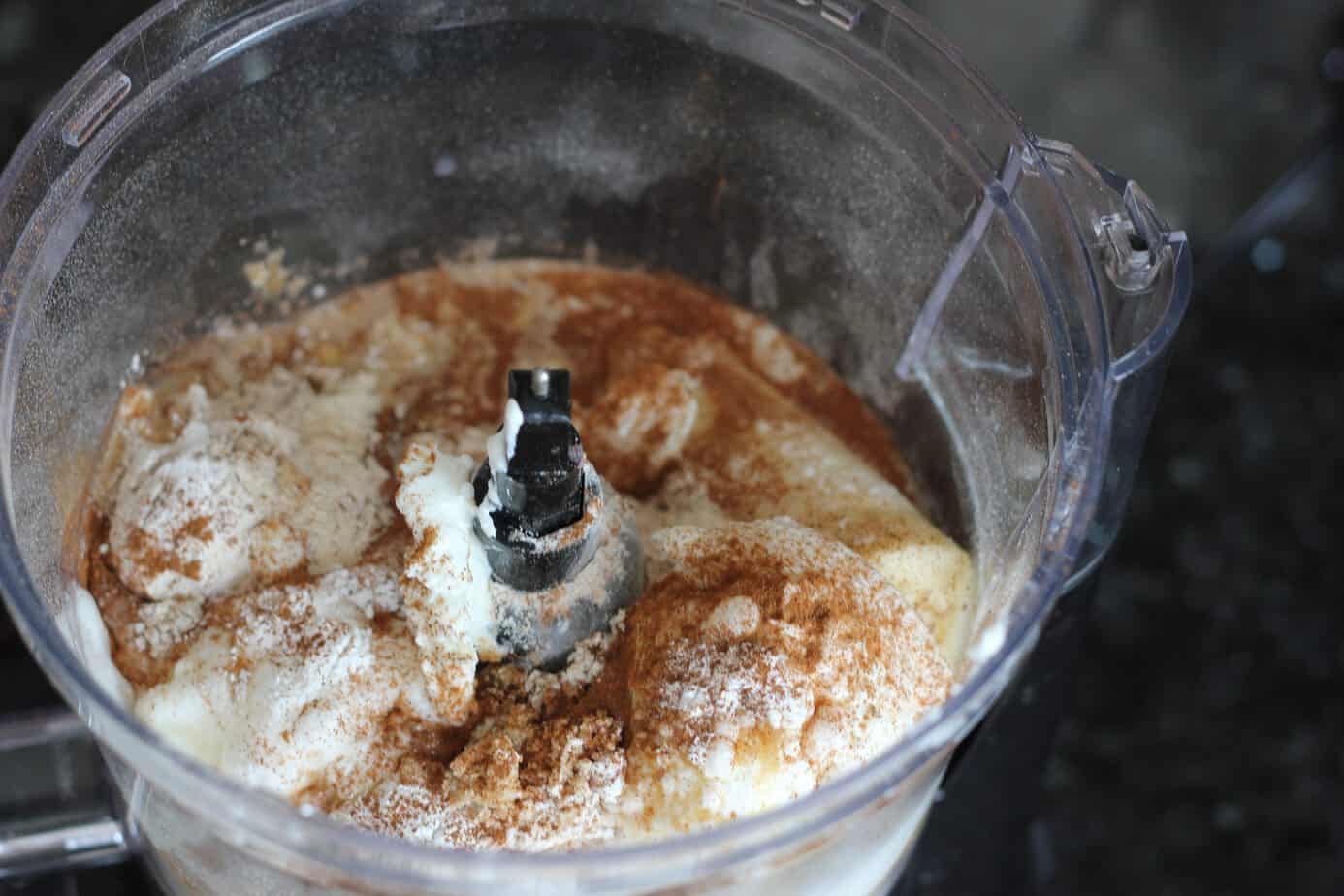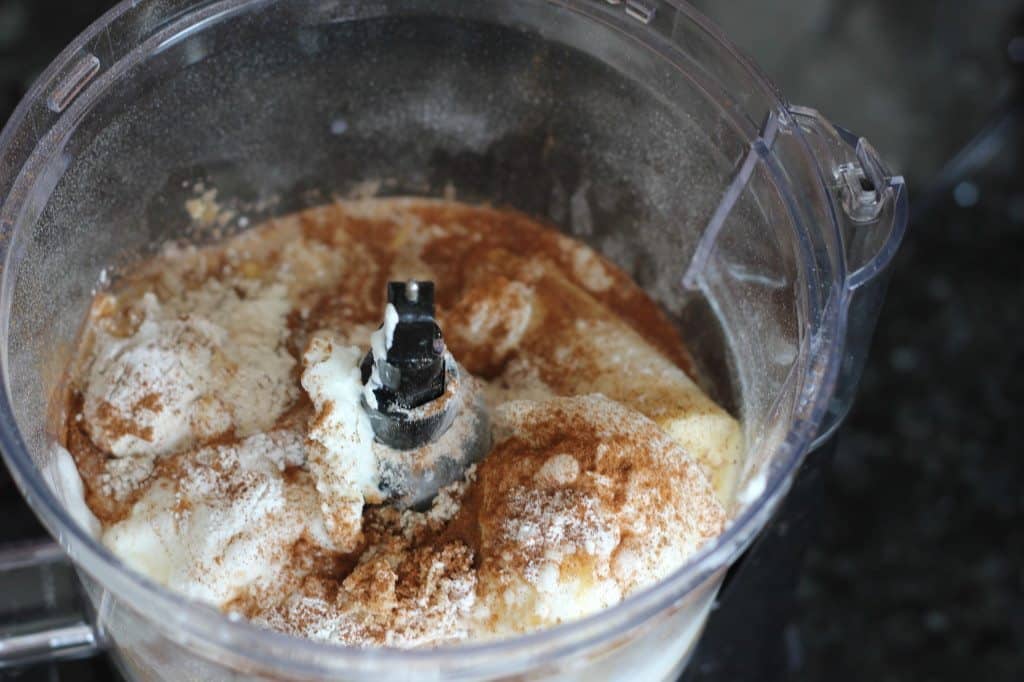 Add the remaining ingredients and stir until combined. Scoop 1/4 cup of batter into each muffin cup and bake for 11-13 minutes or until a toothpick comes out clean.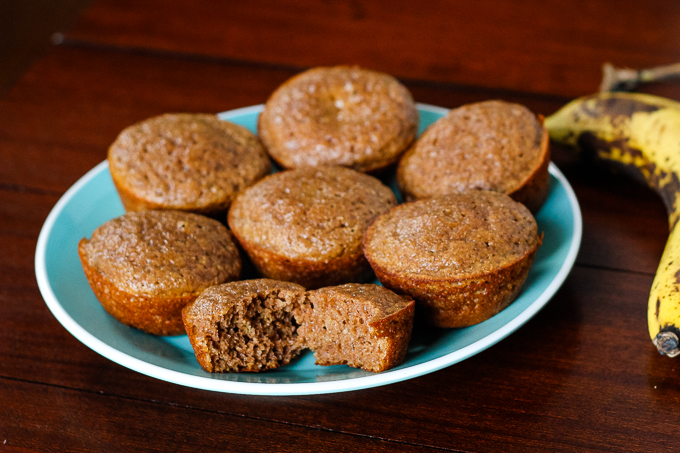 Protein Muffin Substitution Ideas
If you want a softer, less dense, and chewy texture, you can sub out some of the whole wheat flour for white flour. The whole wheat flour definitely gives you a dense muffin but I wanted to make these as healthy as possible!
If you don't want to use protein powder, you can swap it out for flour.
Print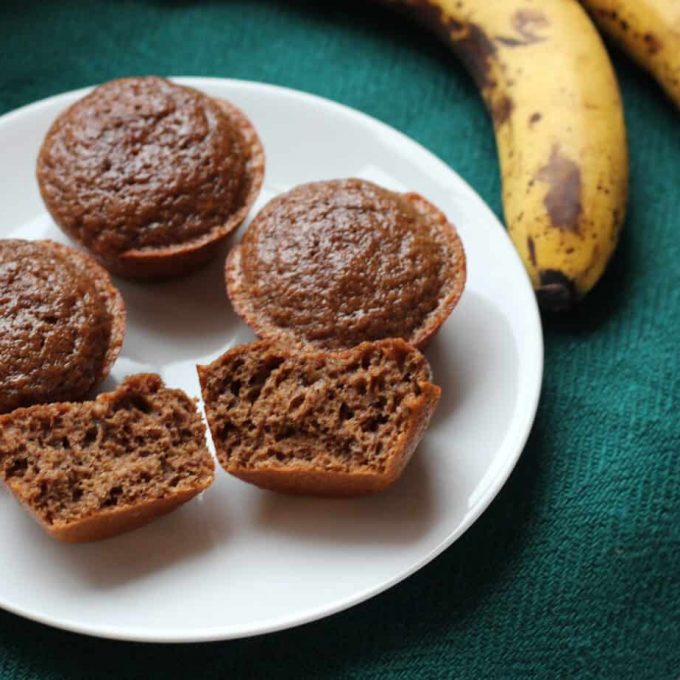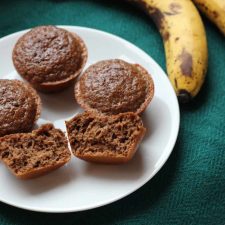 High Protein Banana Muffins
Author:
Prep Time: 5 mins
Cook Time: 12 mins
Total Time: 17 mins
Yield: 14 muffins 1x
Category: Breakfast
Method: Baking
Cuisine: Muffin
---
Description
At just 60 calories each, these muffins are a perfect low calorie snack!
---
1 large ripe banana
1/2 cup plain Greek yogurt
3/4 cup of egg whites
3/4 cup whole wheat flour
2 scoops of vanilla protein powder (I use whey protein)
1 tsp baking soda
1 tsp baking powder
1/2 tsp cinnamon
Optional: walnuts, chocolate chips, etc.
---
Instructions
Preheat the oven to 350.
Add the banana and Greek yogurt to a food processor and blend until smooth.
Transfer to a bowl and fold in the egg whites, flour, protein powder, baking soda, baking powder, and cinnamon until just mixed.
Spray a muffin tin with non-stick spray.
Scoop about 1/4 cup of batter into each muffin tin.
I made 14 muffins which is an awkward amount of muffins to make so if you prefer, you can make them a bit larger and just make a dozen. That'll only add about 10 calories to each muffin, so no big deal.
Bake for 11-13 minutes or until a toothpick comes out clean. Mine took 12 minutes exactly.
Notes
Because these are very healthy and can be less sweet than a traditional muffin, I recommend eating these with a smear of peanut butter on top!
Keywords: banana bread protein muffins
The Best Protein Powder for Muffins
I recommend using whey protein for these muffins. I generally try to use plant-based protein powders, but I find that whey protein is best for baking. If you try other forms of protein powder, you may need to make adjustments. My protein scoop is about 3 tablespoons per scoop, so I used 6 tablespoons of protein powder for this muffin recipe.
I'm still following the Tone It Up plan and although they advocate mostly gluten-free recipes, I didn't want to mess with fancy (i.e. expensive) flours in this recipe. If you wanted this to be gluten-free, give it a try with gluten-free oat flour. It should work pretty well!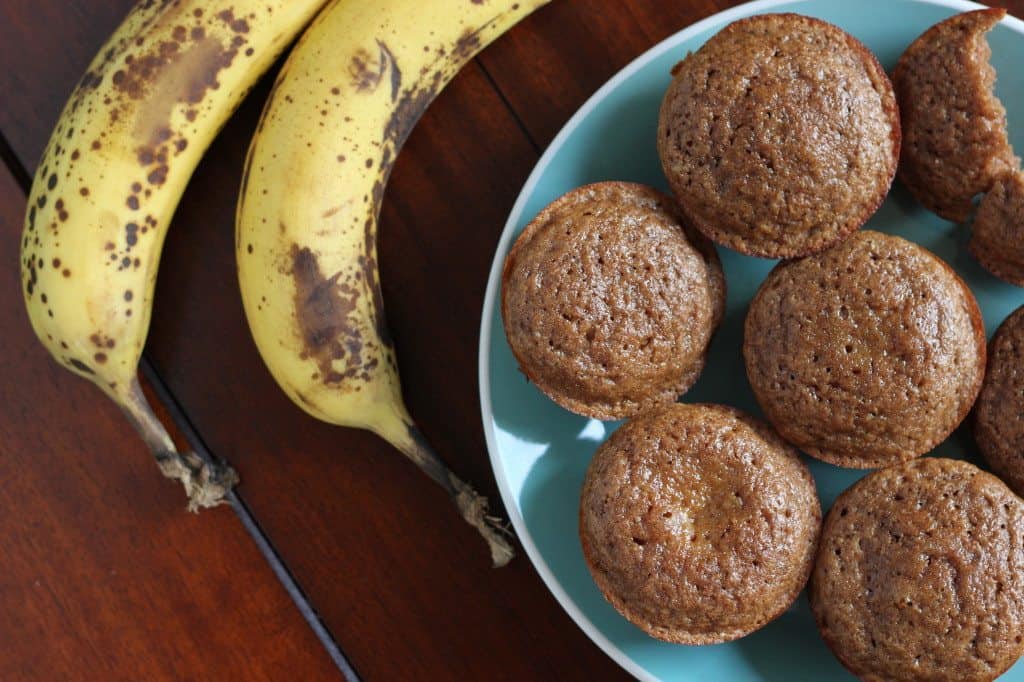 I've been enjoying these banana bread protein muffins with a smear of peanut butter as a morning snack. It's a great thing to hold me over until lunchtime! I've found that the key to healthy eating is always having healthy snacks on hand! When you come home from work starving it's nice to have something you can grab quickly and easily! If you don't have those options, that bag of chips becomes a lot more tempting. (Tortilla chips… you are my weakness.)
If you're looking for a different muffin recipe, these chocolate avocado muffins are one of my favorite recipes! They're so fudgy and delicious!
What is your favorite kind of muffin recipe?