What I Eat in a Day
As a vegetarian, I'm always on the hunt to add a little more protein into my diet and yesterday's meals were right on target! I thought I'd share what I ate yesterday to give you a little inspiration for veggie-friendly meal ideas!
I started the day off with a peach crisp yogurt bowl. Don't mess with a good thing, right? I love Greek yogurt and the protein helped keep me full!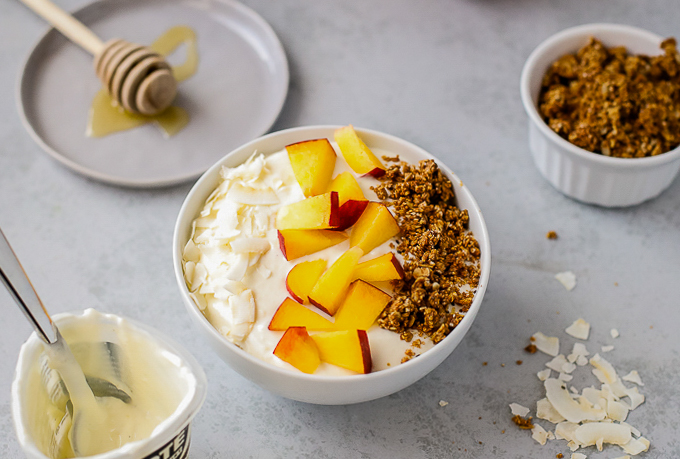 For lunch, I made my black bean fritters with a side of garlicky sweet potato fries.
These fritters are so yummy, and it was a good way to add in some protein! The fries are so good, especially dipped in the cilantro sauce!
In the afternoon, I snacked on kale chips and strawberries. Alex and I are both hooked on these kale chips! I've been making them in the air fryer so they only take a few minutes to bake!
When I got home from work, we had to eat dinner pretty quickly because Alex had a softball game. I made this easy vegan chili verde recipe which is ready in just 15 minutes!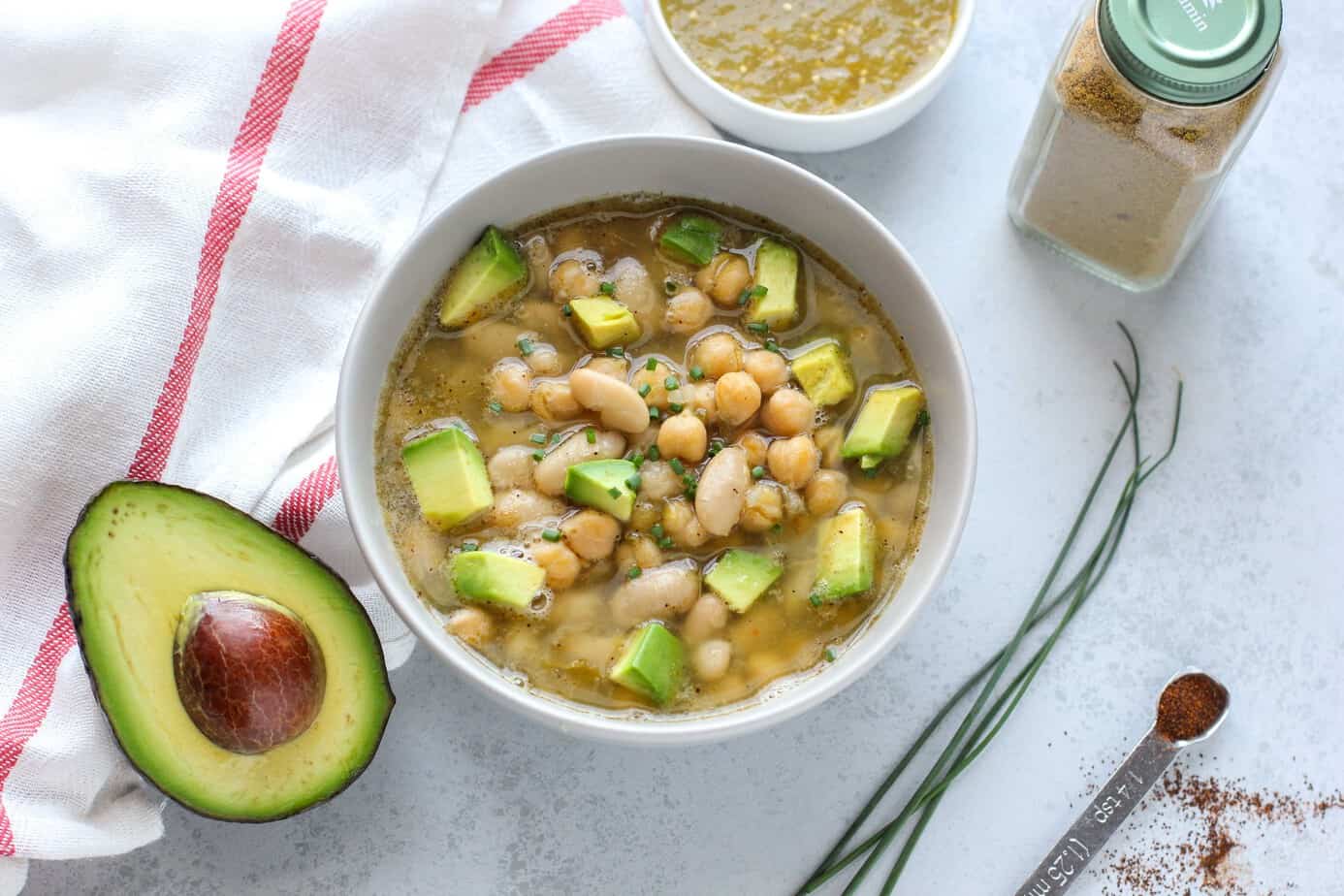 My goal is to curb my nighttime snacking, but because we ate dinner pretty early, I decided to have a little snack. I made a batch of these healthy oatmeal cookies and it hit the spot!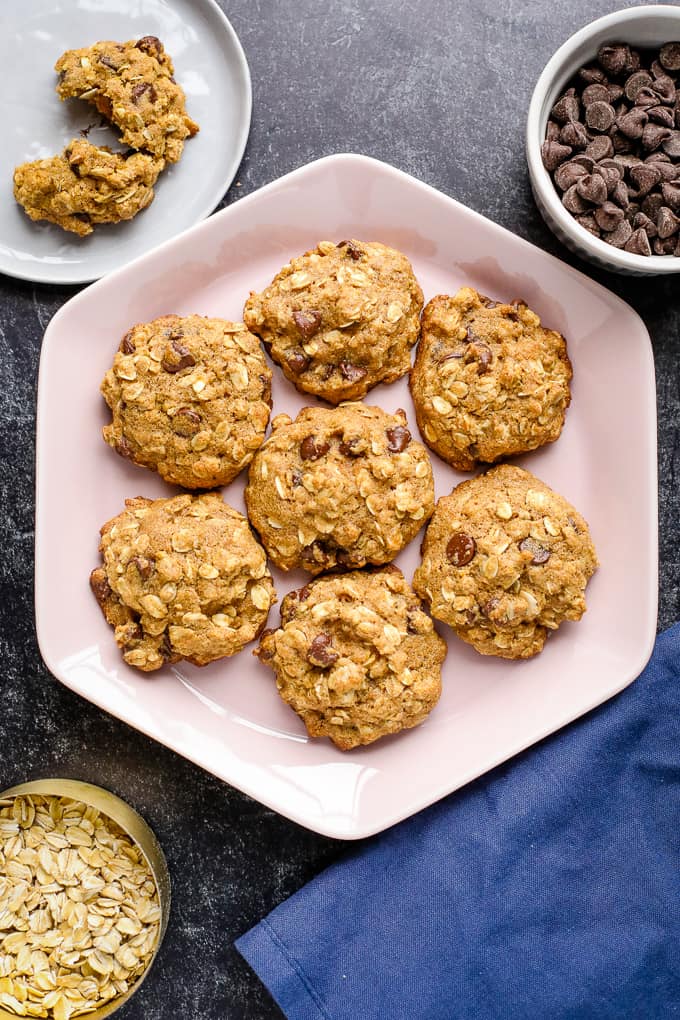 For my workout, I did an ab workout from the Tone It Up Studio App, and I was definitely feeling it the next day. I love that their workouts are pretty fast and straightforward, but they still make me sore!
What have you been eating lately?