Tone It Up Nutrition Plan Meals
As I mentioned in Monday's post, I'm following the Tone It Up Bikini Series Challenge so I've been trying to prep lots of healthy meals this week! While I'm usually pretty good about eating my vegetables, I felt like I'd started going a little crazy with sugar and snacks lately so the Tone It Up nutrition plan has been a nice way to reset!
If you're not familiar with the Tone It Up Nutrition plan, it recommends eating "lean, clean, and green" meals. That means lower carb, higher protien meals with lots of vegetables. It includes a little bit of fruit and not much in terms of sugar or alcohol. It also recommends avoiding most packaged foods. It's not necessarily something I could do forever, but it's a nice little reset when I want to eat a little healthier.
I started the day off with my standard bowl of Greek yogurt but I turned it into a peach crisp yogurt bowl.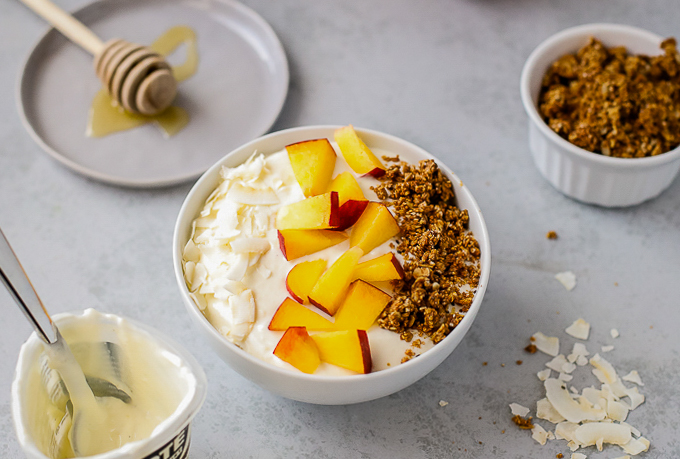 Don't mess with a good thing, right? I love Greek yogurt and the protein helped keep me full!
The Tone It Up nutrition plan recommends a morning snack but I had too many meetings at work so the day flew by and soon it was lunch. I don't pack my lunch all the time but sometimes I'll make this garlicky quinoa and kale salad ahead of time since it packs really well!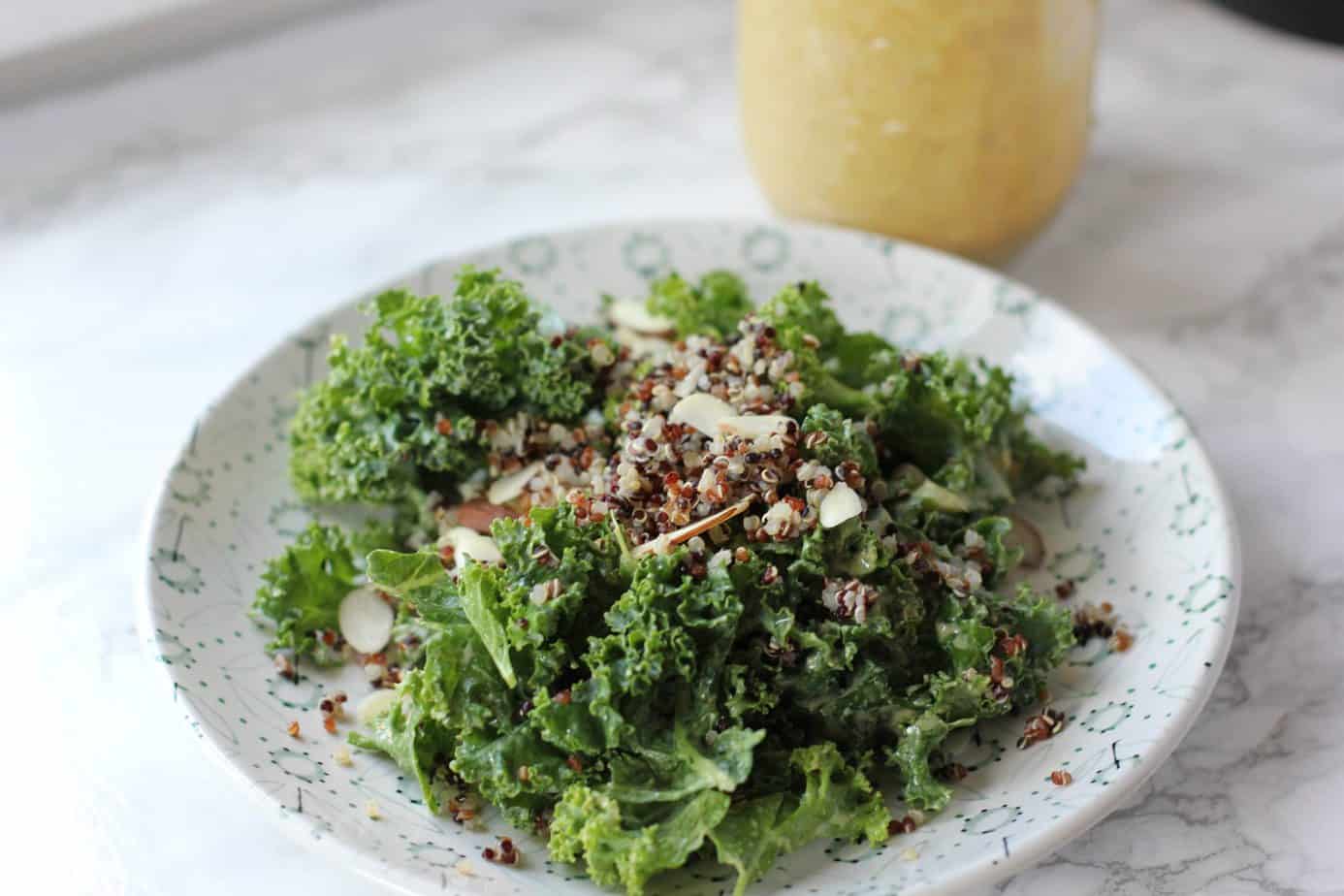 In the afternoon I snacked on a few kale chips (you can get the "cheesy" kale chip recipe here!) and some strawberries. Alex and I are both hooked on these kale chips! Clearly, I can't get enough kale.
When I got home from work, we had to eat dinner pretty quickly because Alex had a softball game. I mdae this easy vegan chili verde recipe which is ready in just 15 minutes!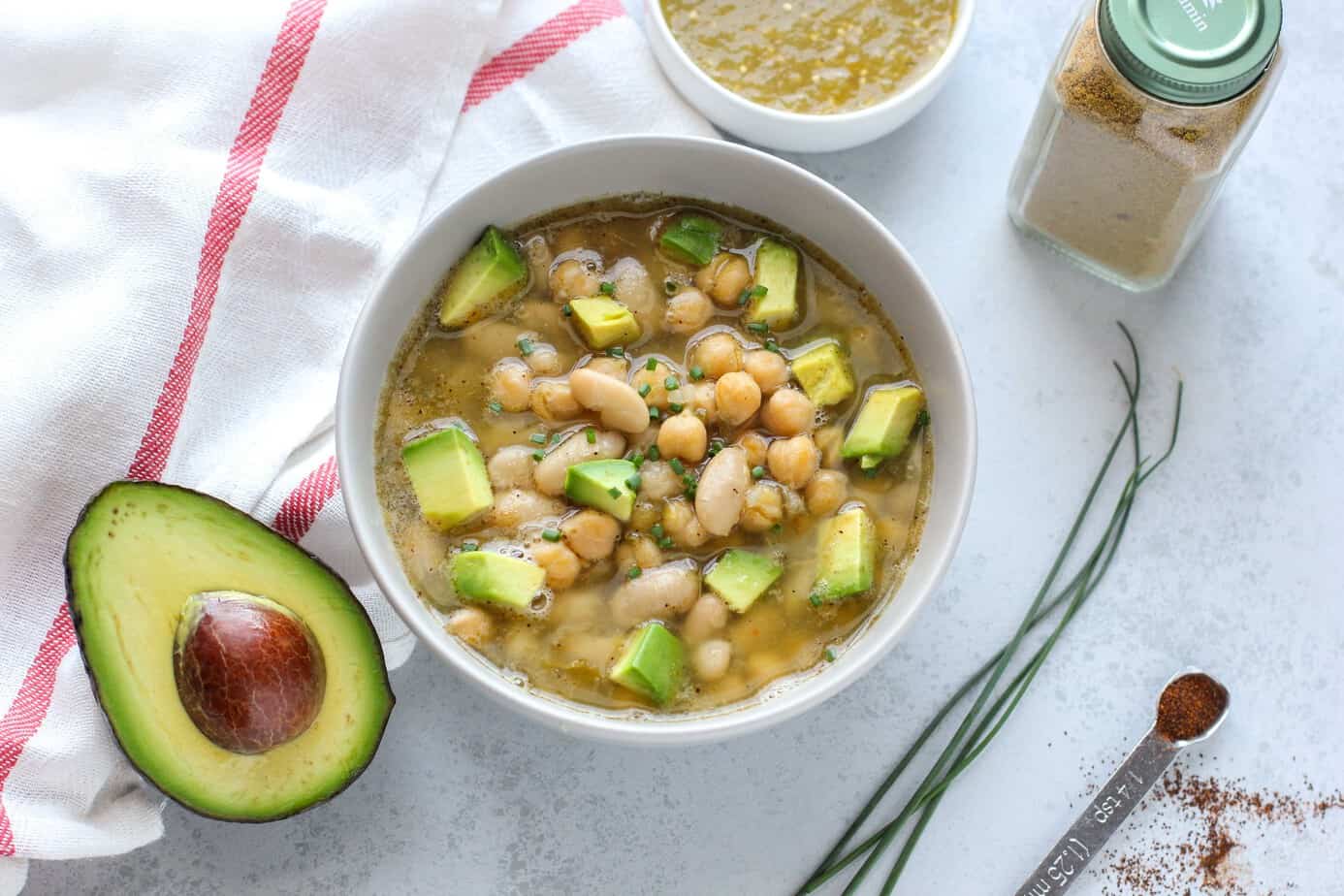 My goal is to curb my night time snacking but because we ate dinner pretty early, I had a spoonful of peanut butter when we got home from Alex's softball game. A little nut butter is the easiest snack!
For my workout, I did an ab workout from the Tone It Up Studio App and I was definitely feeling it the next day. I love that their workouts are pretty fast and straightforward but they still make me sore!
What have you been eating lately?
For more healthy inspiration, follow me on Instagram @iheartveggies!