13 Vegetarian Taco Ideas
Whether it's Meatless Monday, Taco Tuesday, or you just found yourself craving tacos, these vegetarian recipes are sure to please! All of these tacos are meatless and many of them are vegan and gluten-free!
I love how tacos are always a crowd pleaser and they're easy to customize. Give one of these recipes a try!
These crispy black bean tacos are only 4 ingredients and you can make them in 15 minutes! They're loaded with cheesy, spicy flavor.
The inspiration for these crispy potato tacos came from a fast food spot but this homemade version delivers way more flavor in a healthier way!
If you love spicy food, you have to try these buffalo tofu tacos! The tofu gets so crispy in the oven and it's packed with flavor!
These butternut squash tacos are drizzled with a vegan crema sauce for maximum flavor. Even my husband, who typically dislikes butternut squash, loves these tacos!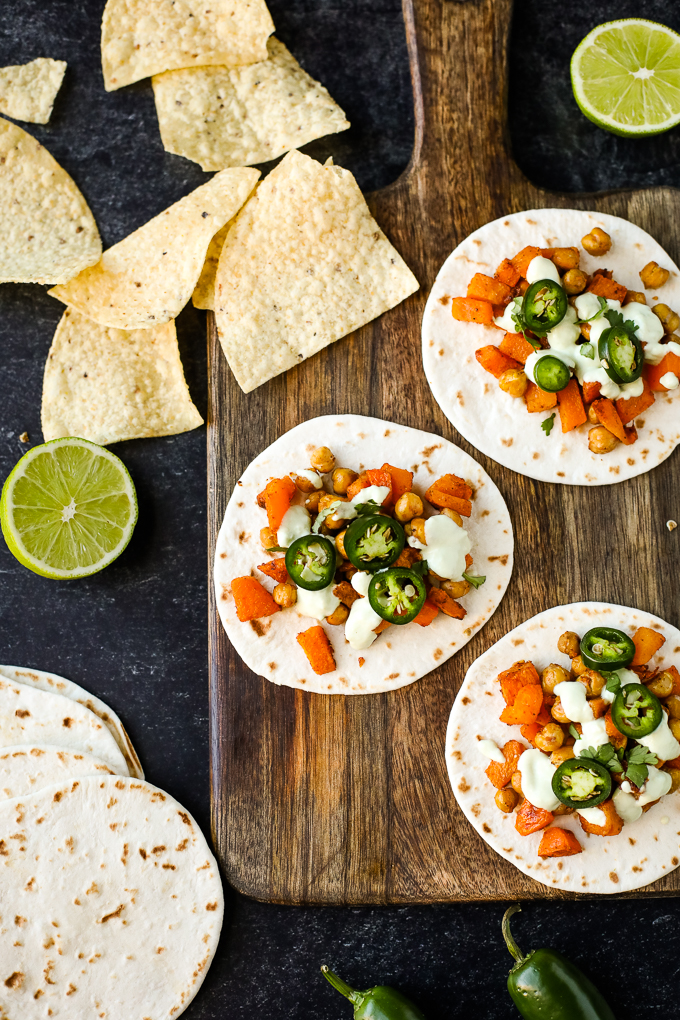 Did you know you can make a big batch of tacos in the oven? It's true! These oven-baked tacos make it easy to feed a crowd!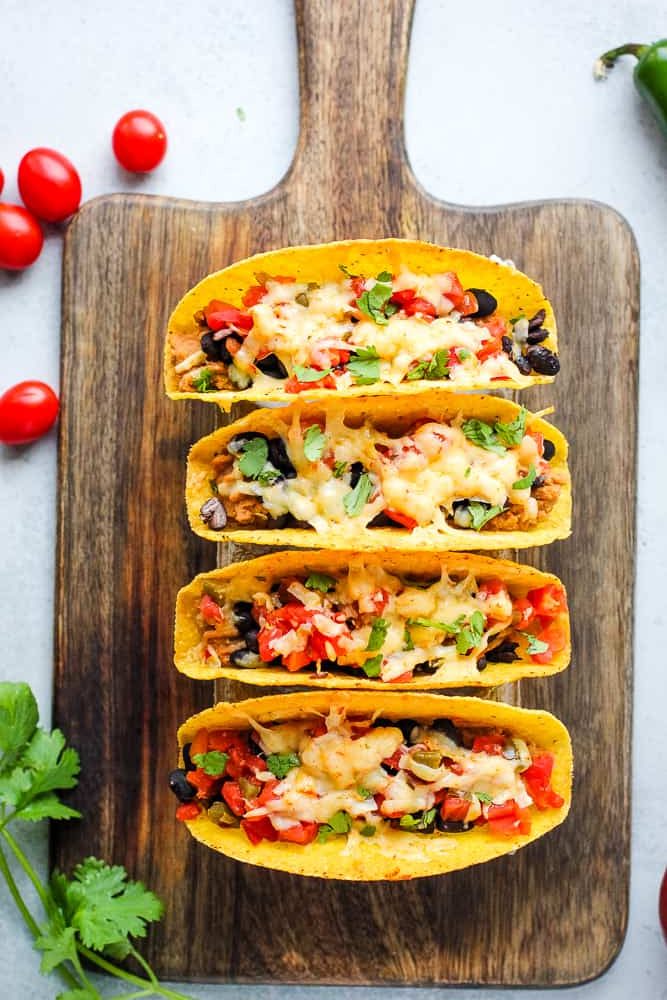 These vegan potato tacos are perfect for brunch! They're a tasty breakfast taco but they're great any time of day!
Brussels sprouts in a taco? Why not! These Brussels sprout tacos have a deliciously spicy chili sauce for an unexpected flavor!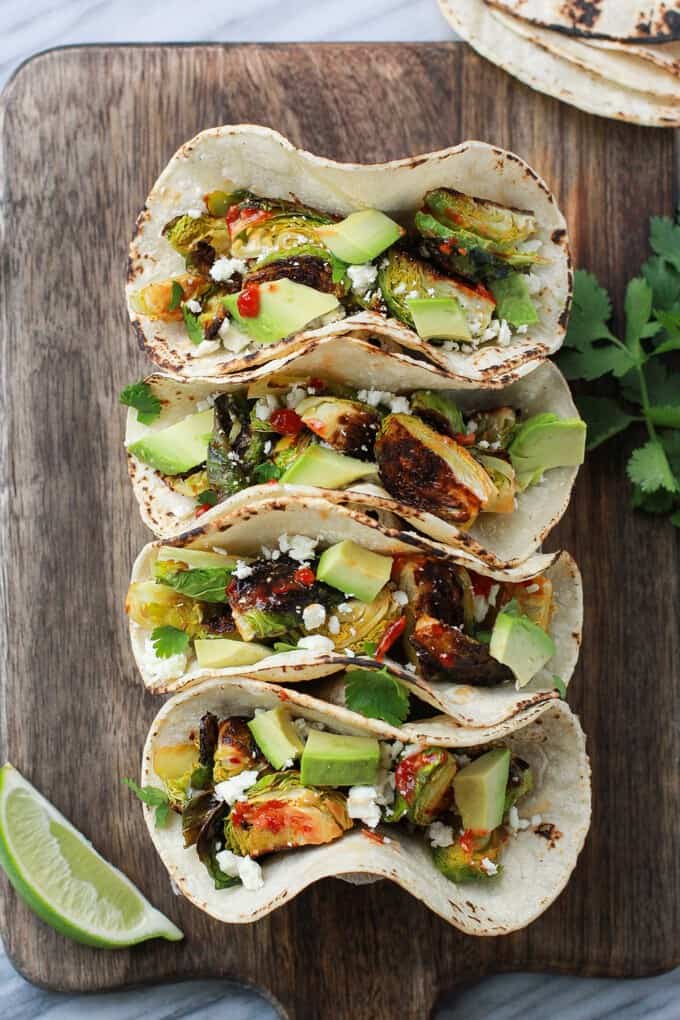 These buffalo cauliflower tacos are vegan, gluten-free, and just the right amount of spicy. Perfect with some crunchy cabbage and a few slices of avocado on top!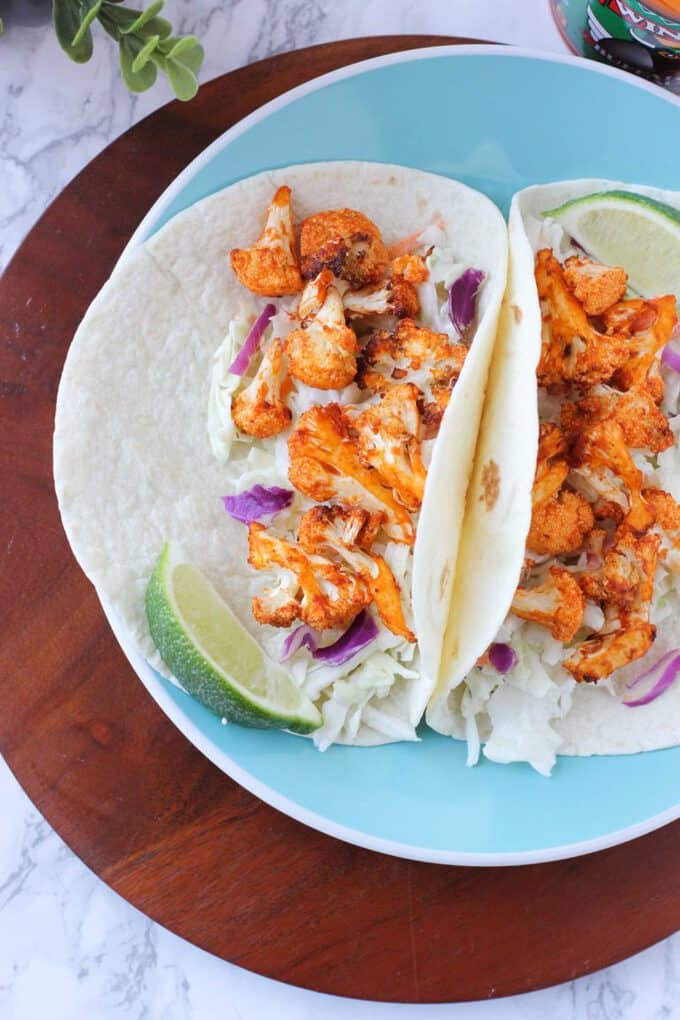 Halloumi tacos are my newest obsession. This salty cheese is firm, so it gets crispy instead of melting. It's great with just about any toppings but the spicy chipotle sauce is my favorite.
These roasted cauliflower tacos are perfect if you want something a little less spicy than buffalo cauliflower, but still packed with flavor!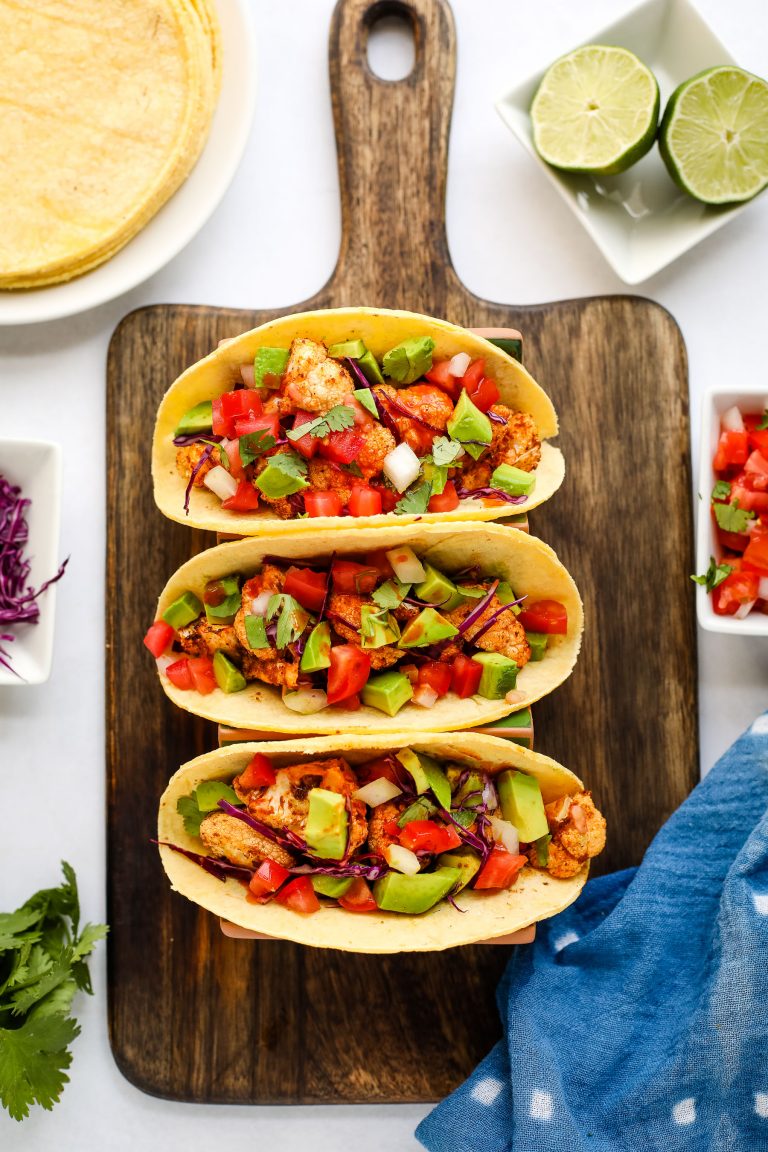 These buffalo chickpea tacos are spicy and delicious! Plus, they're gluten-free and vegan so anyone can enjoy these tacos!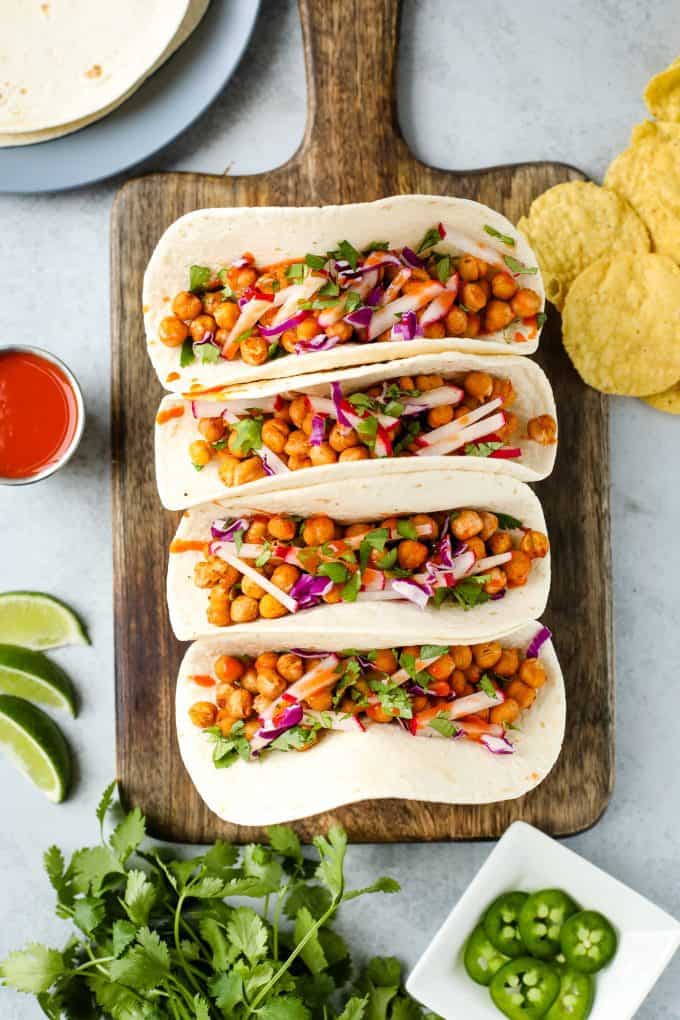 Broccoli tacos might sound a little crazy but I make these on a regular basis because they're SO good. The cilantro sauce will have your picking eaters ask for seconds!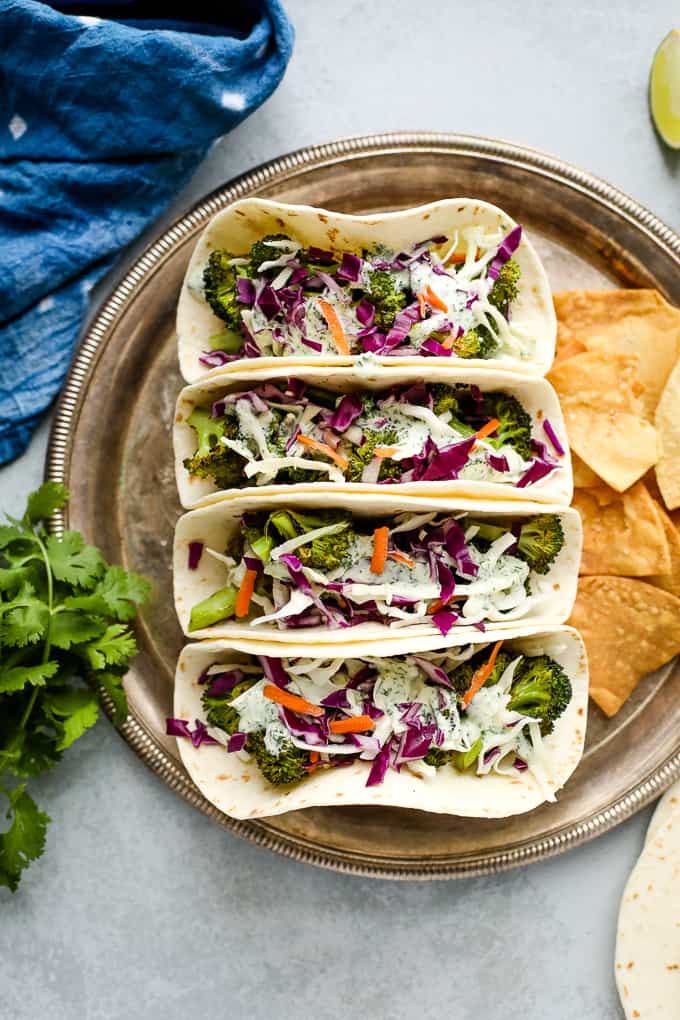 These lentil tacos are packed with protein and they're a budget-friendly option for your next taco night! Add your favorite toppings and you're ready to go!
BONUS: Technically, this isn't a taco idea but if you need something to serve alongside all these tacos, try this Mexican Sreet Corn salad.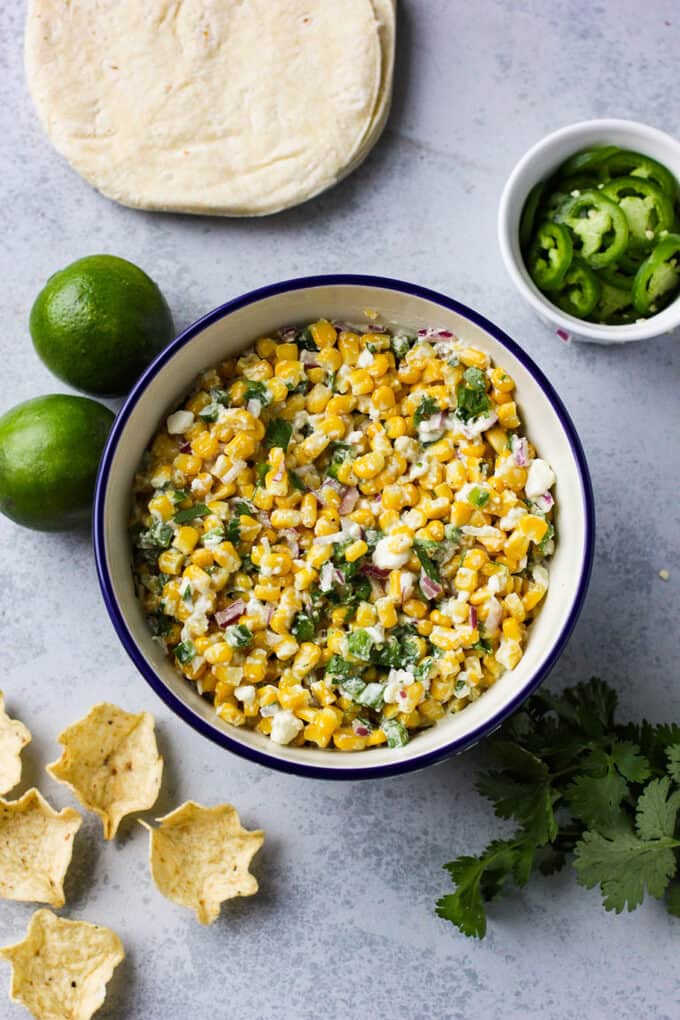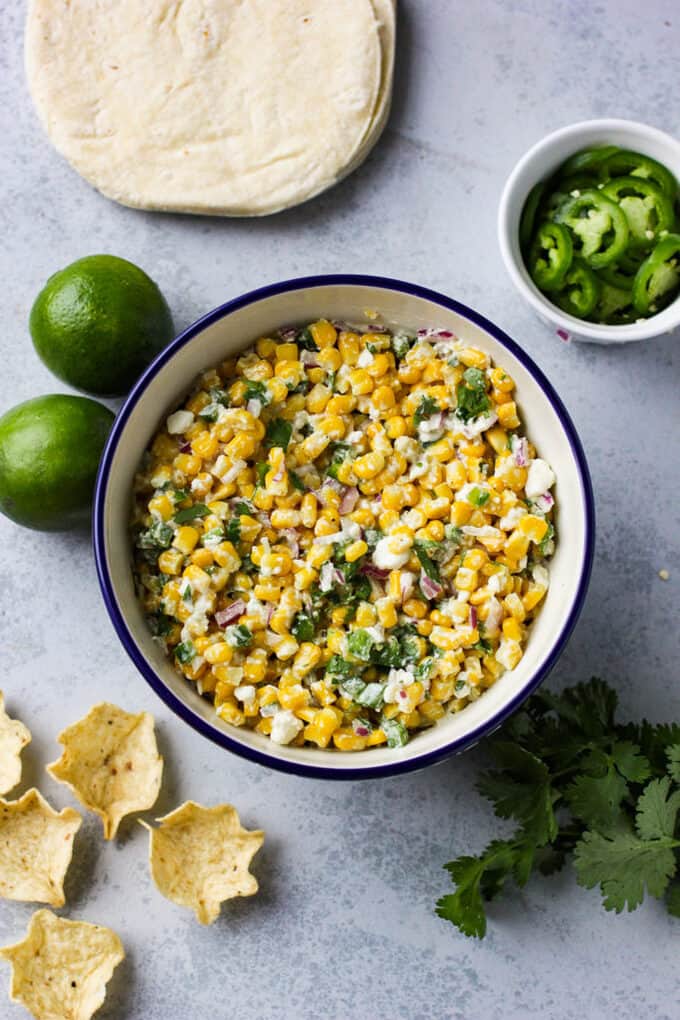 It's the perfect pairing with any of your tacos!
What's your favorite taco combination?