10 Vegetarian Taco Ideas
Whether it's Meatless Monday, Taco Tuesday, or just a regular ol' weeknight, these tacos are sure to please! All of them are meatless and many of them are vegan and gluten-free! I love how tacos are always a crowd pleaser and they're easy to customize. Give one of these a try!
These buffalo cauliflower tacos are vegan, gluten-free, and just the right amount of spicy. Perfect with some crunchy cabbage and a few slices of avocado on top!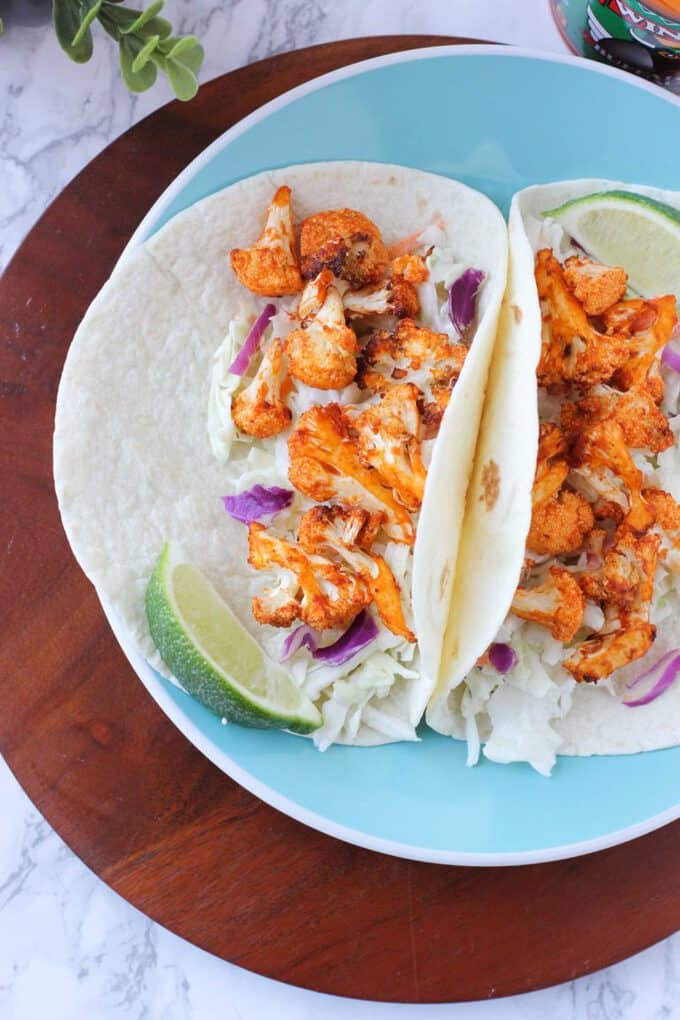 These sweet potato tacos with sprout slaw and chipotle cream from Caroline's Cooking are a delicious way to use sweet potatoes and Brussels sprouts in taco form!
Did you know you can make a big batch of tacos in the oven? It's true! These oven-baked tacos make it easy to feed a crowd!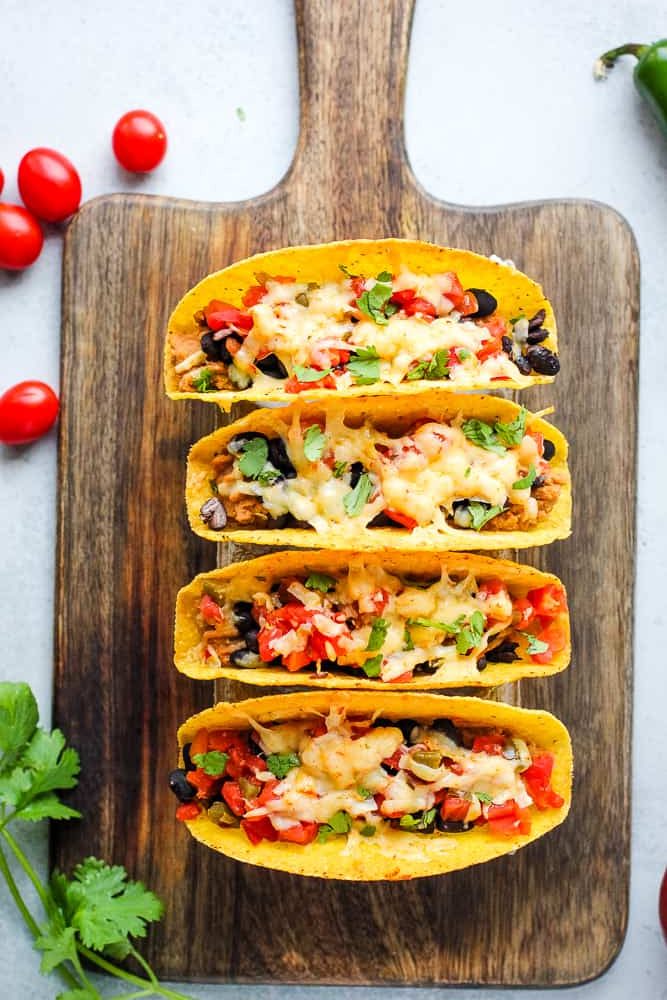 These vegan potato tacos are perfect for brunch! They're a tasty breakfast taco but they're great any time of day!
Brussels sprouts in a taco? Why not! These Brussels sprout tacos have a deliciously spicy chili sauce for an unexpected flavor!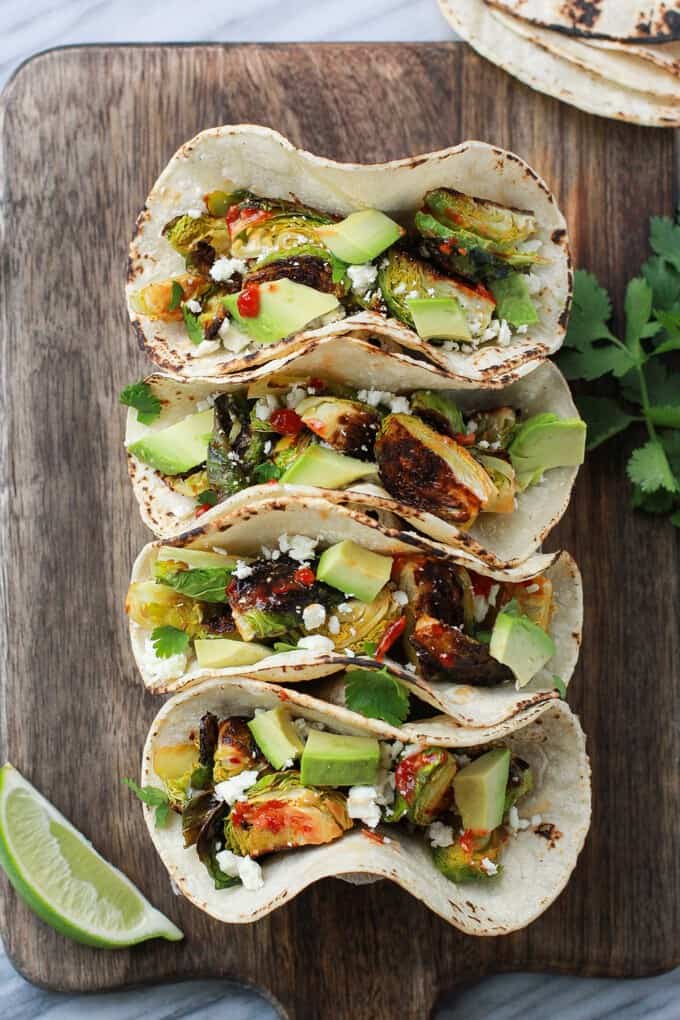 These teriyaki tofu tacos from Rabbit and Wolves are a perfectly spicy option to add to your spread. And the pineapple salsa looks so good I'd probably eat it with a spoon!
If you're crazy for avocado, these cornmeal avocado tacos from Create Mindfully are the perfect combination of creamy and crunchy!
These buffalo chickpea tacos are spicy and delicious! Plus, they're gluten-free and vegan so anyone can enjoy these tacos!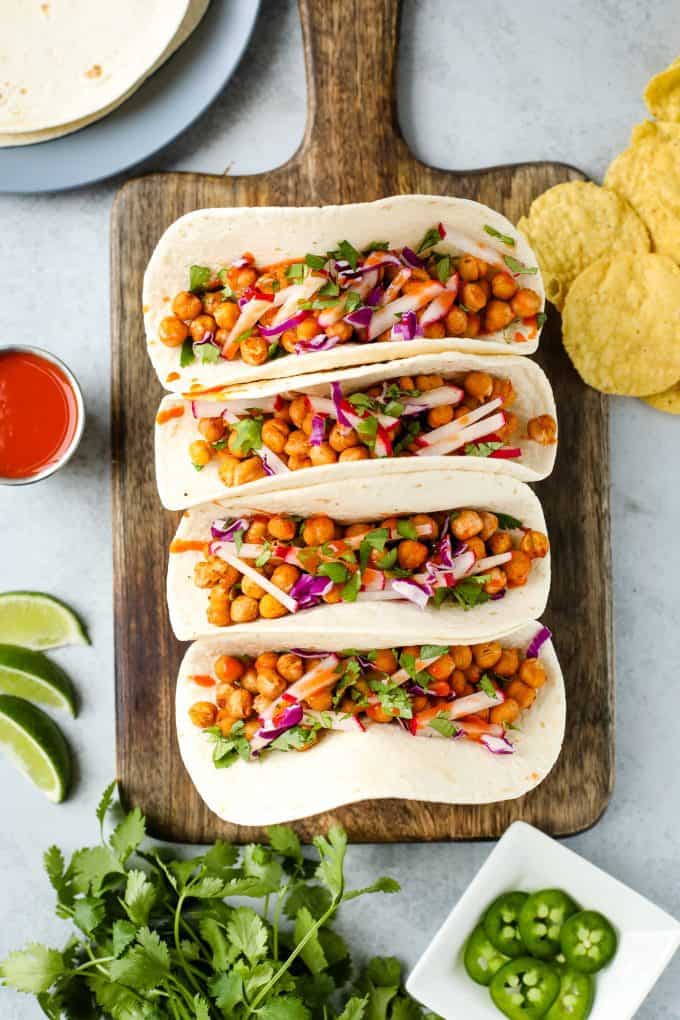 These roasted balsamic portabella tacos from Vegetarian Gastronomy are almost too pretty to eat. But once you get a taste of the red pepper sauce, you'll be digging right in!
Even if you're unsure about tofu, you'll definitely love these tofu tacos from Vanilla and Bean. Tofu takes on flavor really well so these are seasoned to perfection!
BONUS: Technically, this isn't a taco idea but if you need something to serve alongside all these tacos, try this Mexican Sreet Corn salad.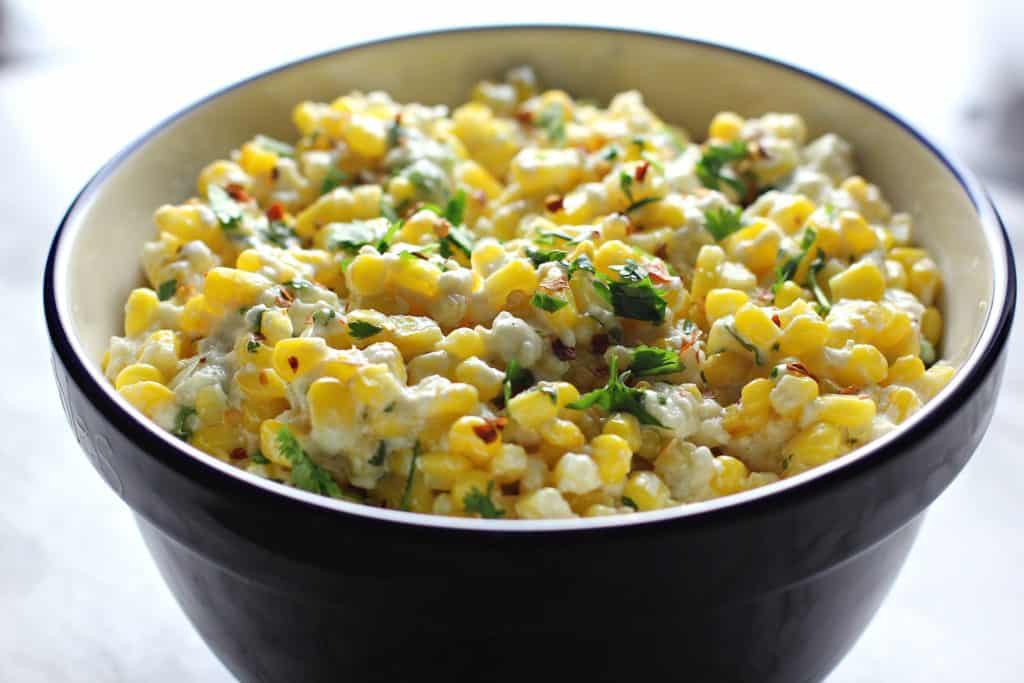 It's the perfect pairing with any of your tacos!
What's your favorite taco combination?