Easy Creamy Hummus
This easy, creamy hummus is just 5 ingredients, but it makes a delicious dip that is perfect for serving with vegetables or spreading on a sandwich!
We eat a lot of hummus at our house. It's an easy snack to grab from the fridge, a perfect healthy appetizer at a party, and it's delicious on wraps and sandwiches. You can spend $4 buying it at the store, or you can make your own at home in 5 minutes for a fraction of the price.
I love making hummus at home, but for a long time, I couldn't figure out how to make my hummus as creamy as the hummus at the store. Mine either ended up too thick, too watery, or too oily. Luckly, I learned the secret!
How to Make Super Creamy Hummus
The trick to super creamy hummus is to cook the chickpeas until they're very soft.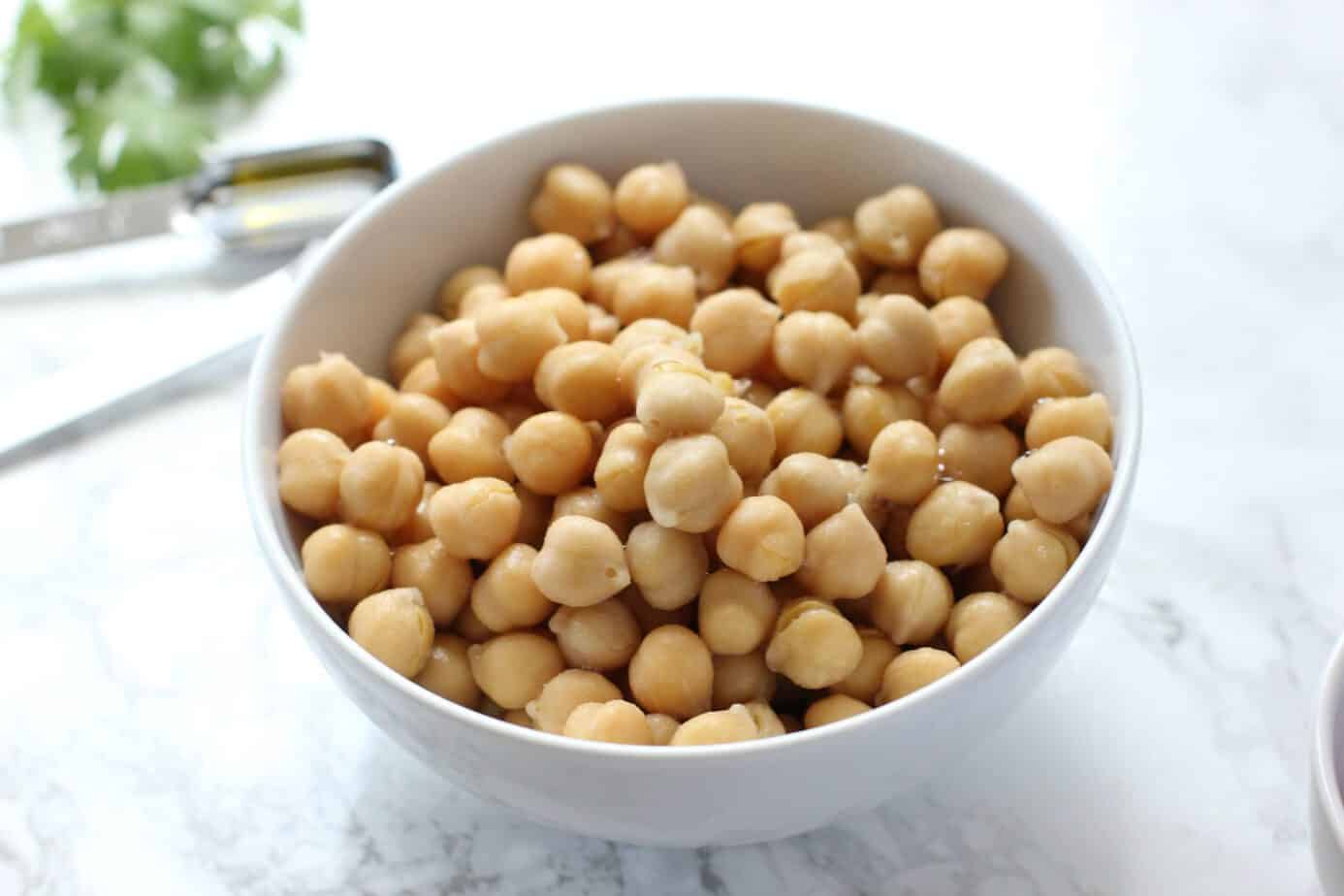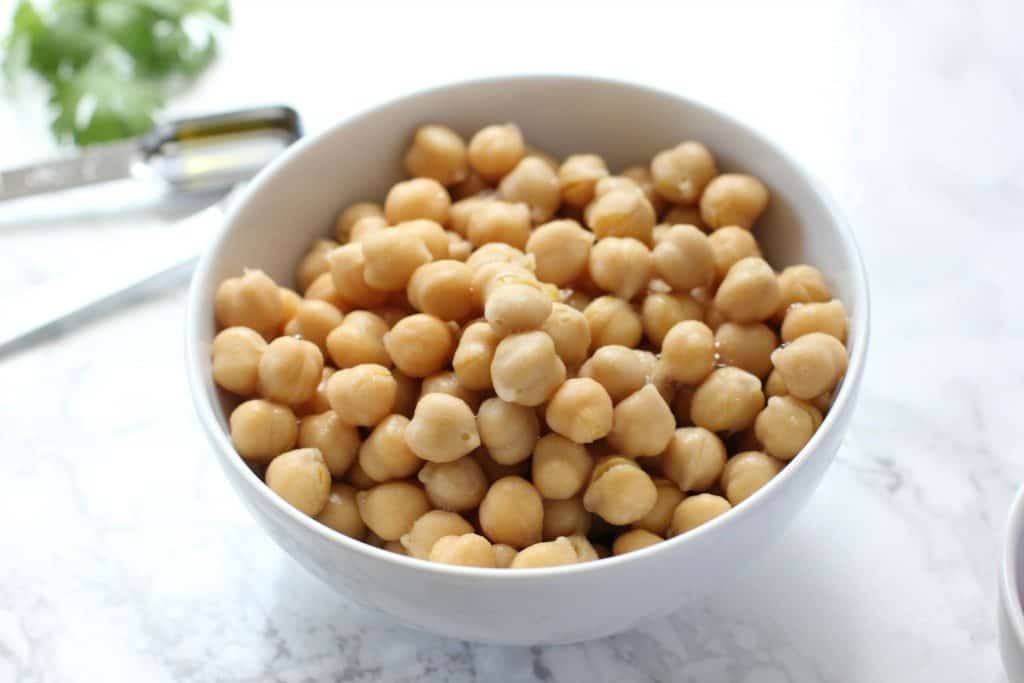 I simmer them on the stovetop in water with a little baking soda for about 20 minutes. That way they're creamy and easy to blend! It doesn't require a lot of oil and it works for all different types of hummus recipes.
Super Creamy Hummus Ingredients
Chickpeas-Canned chickpeas help this recipe come together quickly.
Baking soda– A little baking soda helps break down the chickpeas and soften them.
Salt– A pinch of salt helps enhance the flavor.
Minced garlic– You can substitute with garlic powder, for a more mild flavor.
Tahini– Tahini is a paste made from ground sesame seeds. It's traditionally used in hummus and it helps create a rich, silky texture.
Lemon juice– A little lemon juice adds a bright, fresh flavor.
Olive oil- Olive oil adds a rich, earthy flavor and a lucious texture.
Water- You may need a little water to thin it out.
What to Serve with Hummus
I love pairing hummus with crunchy vegetables like bell peppers or carrots, but it's also delicious with pita bread, naan, or even this homemade whole wheat flatbread. It makes a delicious sandwich spread and it's also a great thing to stuff inside mini sweet peppers!
My Favorite Hummus Recipes
Print
Super Creamy Hummus Recipe
Author:
Prep Time: 5 mins
Cook Time: 20 minutes
Total Time: 25 minutes
Yield: 1 1/2 cups 1x
Category: Snack
Method: Stovetop
Cuisine: Hummus
Diet: Vegan
---
Description
If you want to learn the trick to making super creamy hummus at home, read on! This easy recipe is all you need to make delicious hummus!
---
1 15oz can of chickpeas
1/4 teaspoon baking soda
1 teaspoon salt
1/4 teaspoon minced garlic
1/4 cup sesame tahini
Juice from 1 small lemon
2 tablespoons of water
1 tablespoon olive oil
Red pepper, for garnish
---
Instructions
Add the chickpeas to a pot and cover with 1″ of water. Add the baking soda and stir.
Bring the chickpeas to a boil then reduce the heat and simmer for 20 minutes, or until the chickpeas are completely softened.
Drain the chickpeas, then add them to a food processor.
Add the remaining ingredients and blend until smooth.
Add additional water, if needed.
Keywords: super creamy hummus
Chickpeas are a great source of plant-based protein and they're high in fiber. Obviously, it's a great dip option, but don't limit yourself. It's even good thinned with a bit of water and used as a salad dressing. Don't knock it 'til you try it!
For more hummus options, try this basil pesto hummus or this smoky paprika hummus!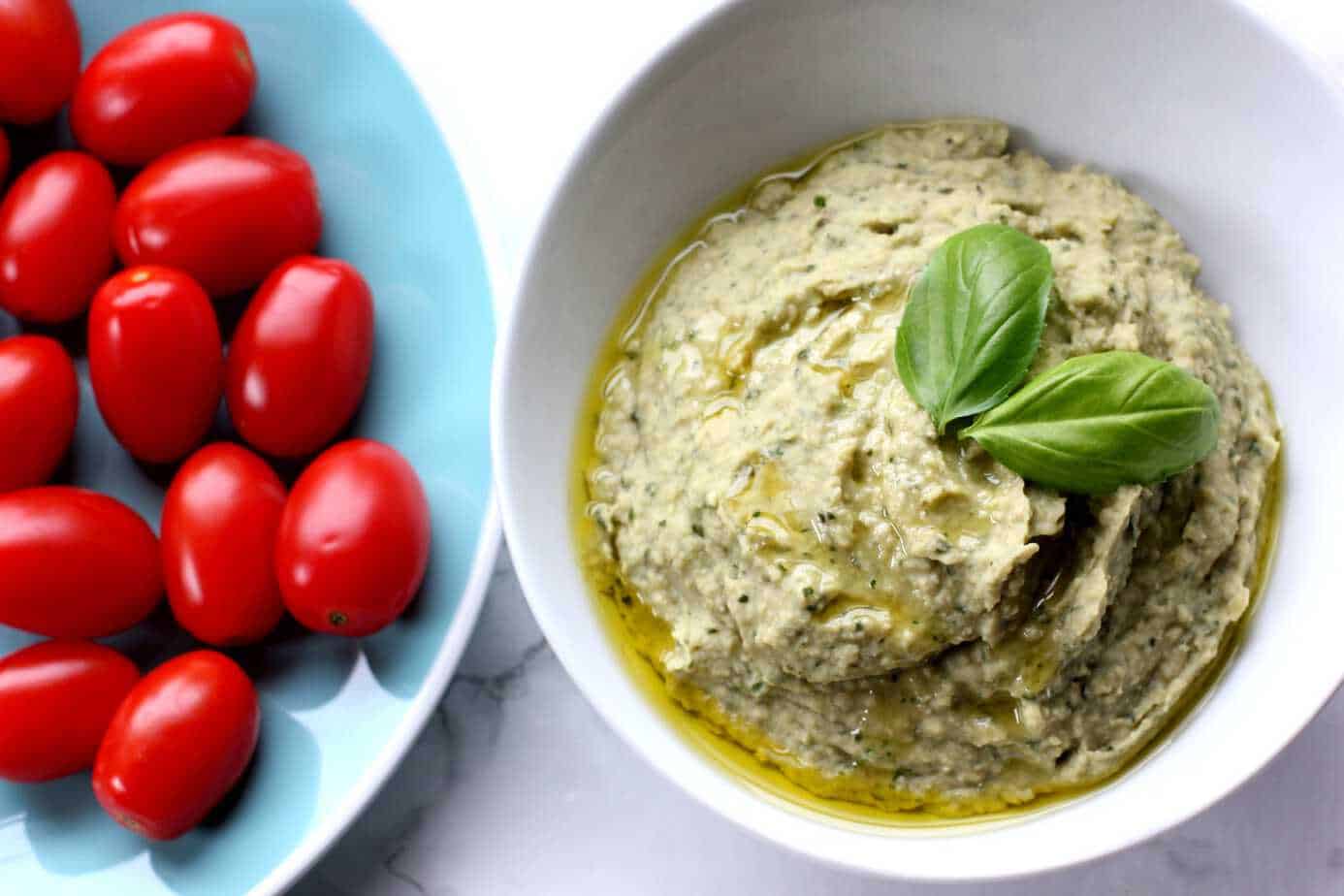 What's your favorite type of hummus?