You won't find a lot of paleo recipes on I Heart Vegetables since vegetarian food often revolves around beans and grains. But it just so happens that there are a few times when plant-based meals and paleo meals overlap. As someone who is always looking for ways to encourage people to eat more vegetables, I thought it might be helpful to put together some ideas for recipes that are both paleo and vegan. Whether you're strictly paleo, you're cooking for someone with different dietary preferences, or you're just looking for some new recipe inspiration, I hope you'll try some of these paleo vegan recipes!
This easy one pan ratatouille is loaded with vegetables and simmered with garlic and thyme for maximum flavor. As an added bonus, you can have a pretty huge serving of this, which makes it extra satisfying.
This carrot & apple soup from Our Salty Kitchen is loaded with vegetables and it doesn't have any added sugars. It's perfect on a chilly winter day!
These crispy jicama fries from Personally Paleo are paleo-approved but they're also a great way to transform a lower-carb root vegetable into a delicious side dish!
These stovetop Brussels sprouts are an easy side dish to satisfy both the vegans and the paleo eaters! They only take a few minutes to cook, and you can serve them with just about anything.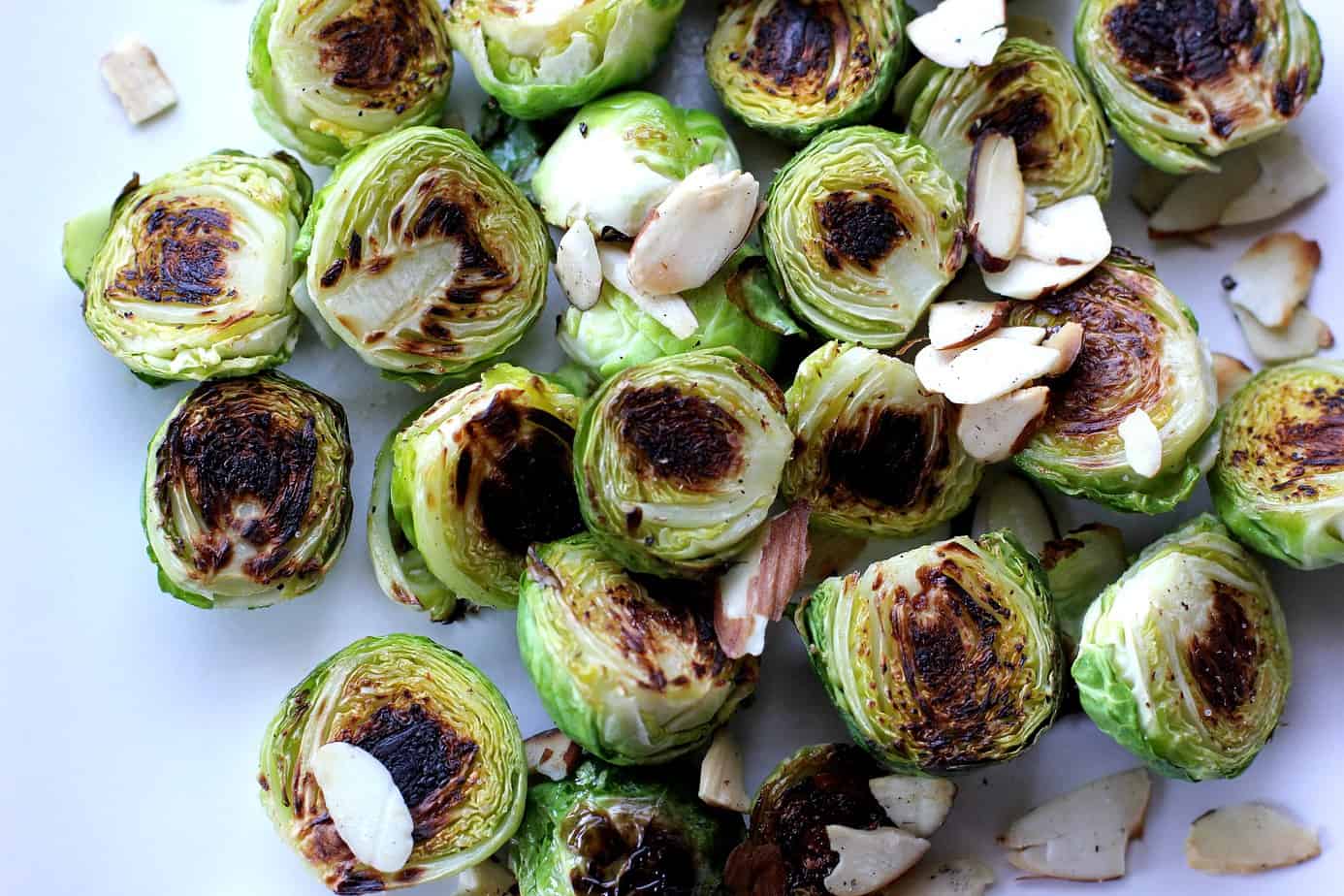 Spaghetti squash is one of my favorite healthy pasta swaps, and it just so happens to be paleo. This tomato and mushroom spaghetti squash from What a Girl Eats is a perfect option whether you're paleo, vegan, or just looking for a yummy dinner.
This delicious vegan red curry stir-fry is served over cauliflower rice, keeping this recipe completely paleo. Grab the recipe from Happy Kitchen Rocks!
If you haven't tried cooked kale, hurry up! It's so good. This 15 minute sautéed kale from Taste Abounds is quick and easy so you can whip it up as a side dish or top it with your protein of choice to make it a meal.
This cauliflower tikka masala from Vegetarian Gastronomy is totally vegan (that's cashew cream you see swirled on top) and thanks to the cauliflower, it's low carb and paleo!
Looking for an easy breakfast option? These Almond Butter and Jelly Breakfast Bars from Athletic Avocado are perfect for a sweet and salty breakfast on the go.
Maybe you're more of the granola type? This grain-free granola is paleo-approved, replacing traditional oats with almonds, walnuts, and coconut!
Usually, paleo muffin recipes are full of eggs but these paleo banana muffins from Taste Abounds are vegan, meaning there are no eggs!
Think you have to give up dessert? Think again. These little lemon tarts from The Yummy Mummy are vegan and paleo which means you could make them for just about anyone.
If you're more of a chocolate-for-dessert type of person (like me) then try these fudgy paleo brownies from Joy Food Sunshine!
Hopefully, these give you some good plant based ideas, no matter what your eating style is!
Which recipe would you want to try?