Smoky Paprika Hummus
Can we just take a second to talk about how hummus might be the most versatile dip ever? You scoop it up with pita, dunk some veggies in there, spread it on a sandwich, roll it up into a tortilla… and the flavors. THE FLAVORS. Normally I'm all about garlic. Gimme all the garlic. But lately, I've been craving spicy. And now I've got this smoky paprika hummus recipe to share with you and it's perfect if you like a little kick of spice. If you're not a fan of spicy, you could use regular paprika rather than hot smoked paprika but… I promise this isn't too spicy.
The real trick to creamy, dreamy, hummus is to peel the chickpeas. But I know most of you don't have time for that SO the trick is to make the food processor do the hard work. We're gonna blend blend blend until those chickpeas are nice and smooth. Ready? Let's go.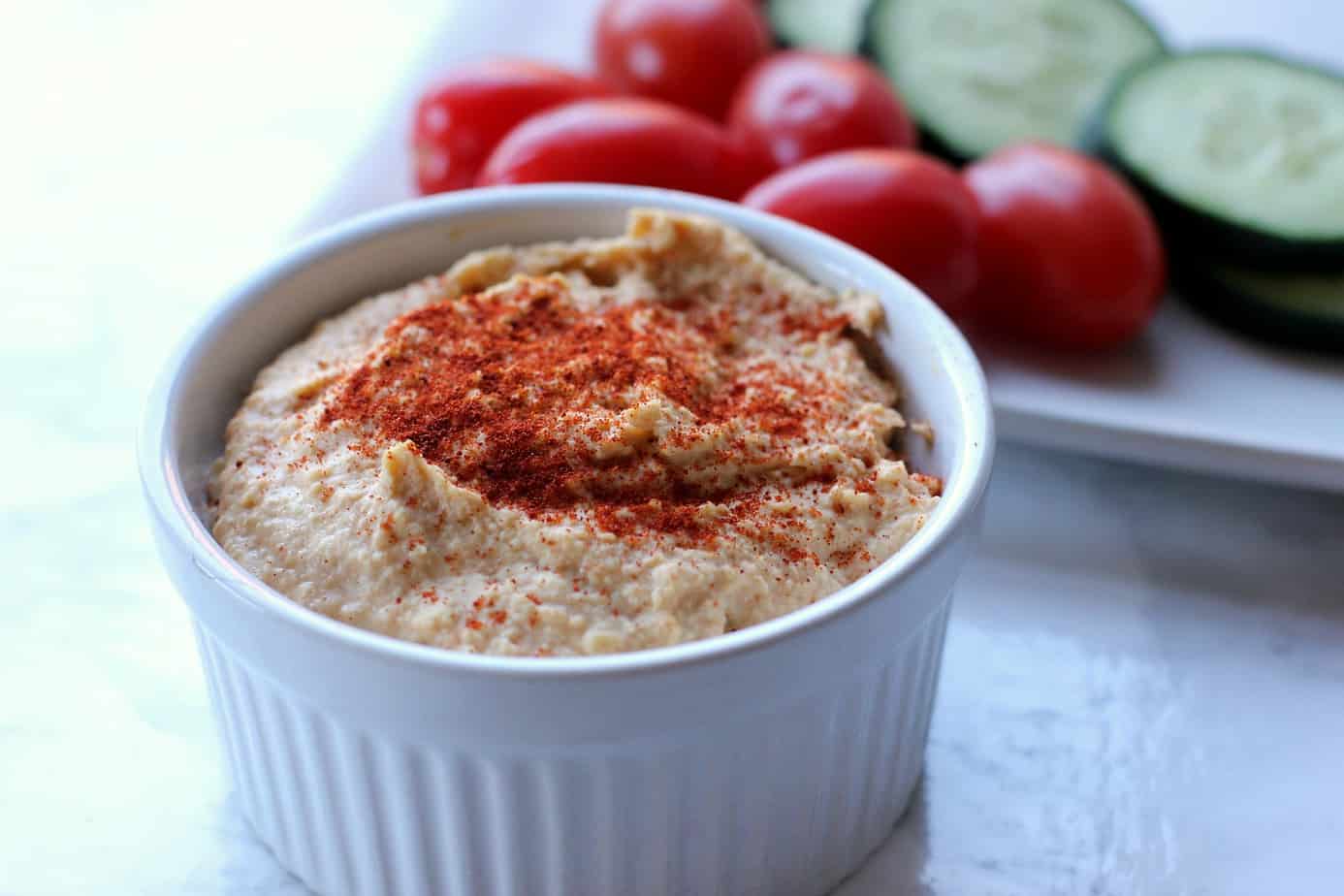 Print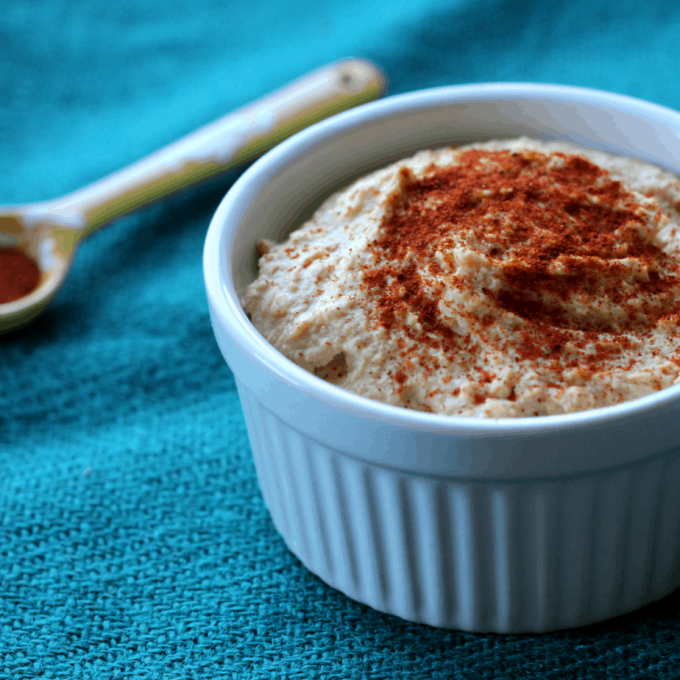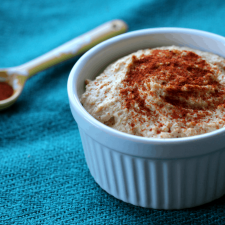 Smoky Paprika Hummus
Author:
Prep Time: 10 mins
Cook Time: 0 minutes
Total Time: 10 minutes
Yield: 3/4 cup 1x
Category: Side Dish
Method: Blending
Cuisine: Middle Eastern
---
Description
This smoky paprika hummus is delicious on sandwiches or served with fresh vegetables!
---
1 15oz can of chickpeas
1/4 cup water
1 lemon
2 tbsp tahini
2 tbsp olive oil
1/2 tsp minced garlic
1/2 tsp salt
1 tsp hot smoked paprika
---
Instructions
Rinse and drain the chickpeas and add them a microwave safe bowl.
Microwave on high for 30 seconds until the chickpeas are warm.
Add the chickpeas to your food processor and blend on high for 30 seconds.
Juice the lemon into a bowl and add the water. Whisk together.
While blending on low, add in the water and lemon juice mixture. You might need to scrape down the sides a few times.
While still blending, add in the tahini.
Continue to blend for 45 seconds until it is smooth.
Add in the paprika and blend for a few more seconds until combined.
Transfer to a bowl and sprinkle a little more paprika on top (if desired) then serve!
---
I had mine with cucumber slices and grape tomatoes but I can already tell this would be awesome slathered on top of a piece of toasted bread or scooped up with some warm pita bread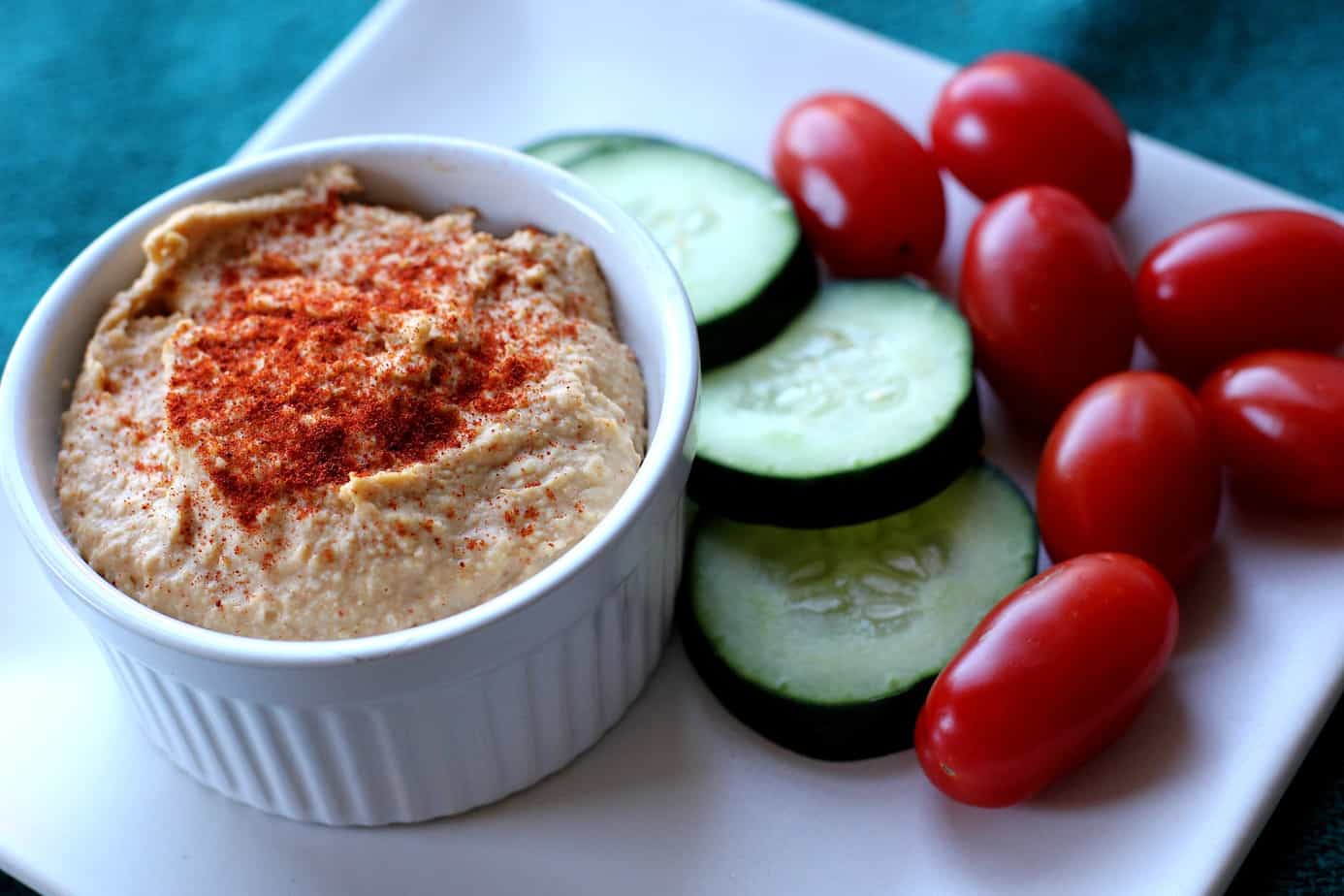 We've picked up a few house projects again and work has been a little crazy so I haven't been spending as much time in the kitchen as I'd like to. It was nice to take a little time on Sunday to whip up this hummus. There's something sort of therapeutic about playing with spices and the kitchen feels so peaceful!
Looking for a different twist on hummus?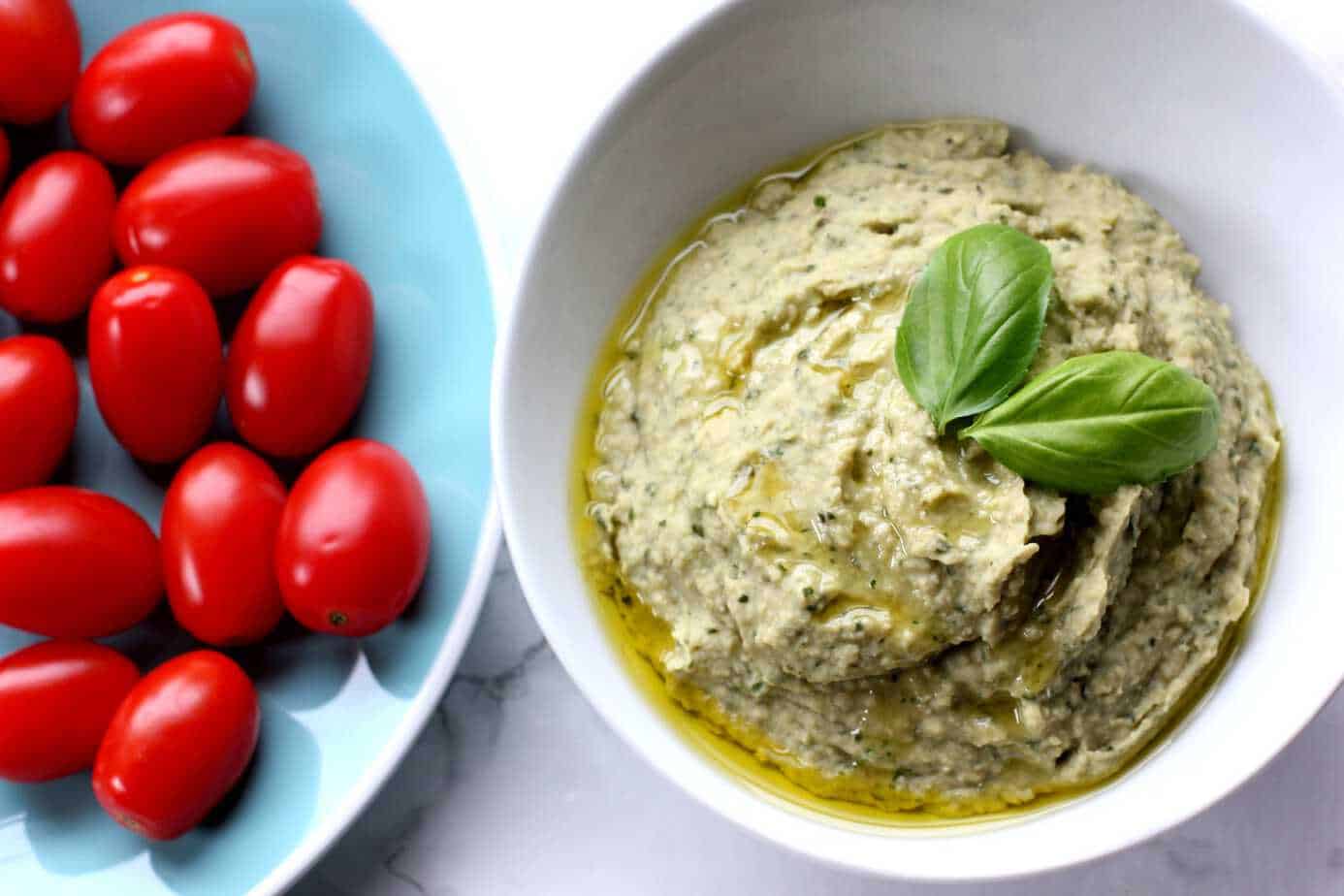 This basil pesto hummus recipe is one of my favorites!
What's your favorite kind of hummus: spicy, salty, garlicky, smoky?