You guys. I feel like I'm finally coming up for air! I turned in the first draft of my cookbook yesterday which feels pretty darn awesome! The past few months, I was spending nearly every moment I could on brainstorming, recipe testing, and writing. There's still a lot of work in the next phases of the book, but the biggest part is DONE. Cheers!
Photo via Alexa Marie Photography
I finally have a moment to check in and share what I've been loving lately!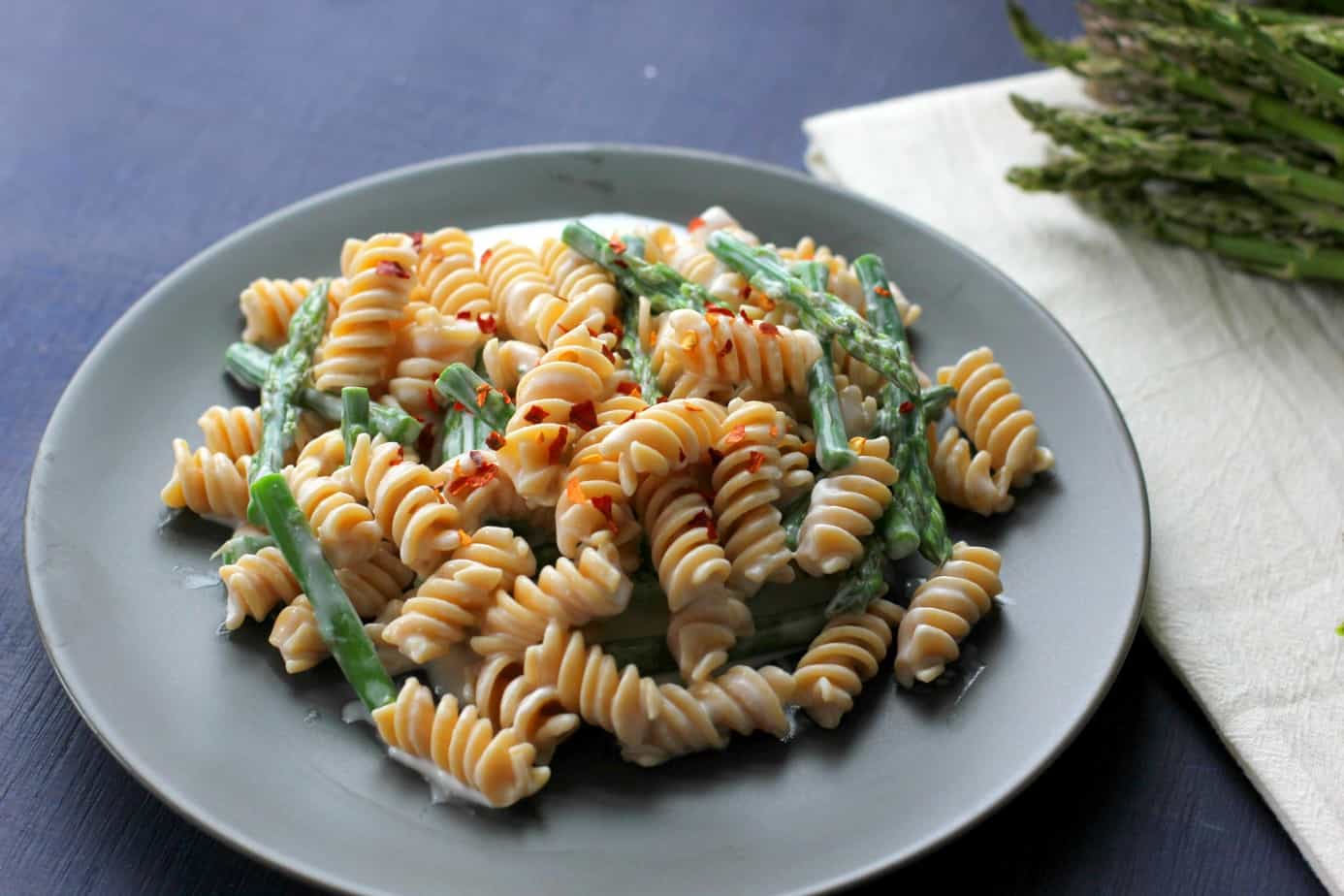 I've told no less than 5 people about these chickpea noodles this week. How is everyone not obsessed with these yet?! They're like the Halo Top of the pasta world. It's pretty much the only pasta I eat. That photo above is this creamy goat cheese asparagus pasta and yes, those rotini noodles are made from chickpeas. I'm telling you, those noodles will change your life. Or at least your pasta game.
If you haven't read it yet, check out my favorite natural skin care products. I really want to know what products YOU love, so share your favorites with me! Next, I'm on the hunt for natural hair care products. Give me any suggestions!
I hit the jackpot in our white elephant gift exchange this year and snagged the Thug Kitchen cookbook. (Full disclosure: If you're offended by profanity, this cookbook is not for you. It's not really my "thing" but I'm so excited about the vegan recipes!) I'm adding it to my stack of cookbooks that I plan on reading over the holidays. Now that I don't have to be in recipe creation mode all the time, I'm looking forward to making other people's creations! Any cookbooks you're loving lately?
I'm so excited about the holidays and the new year ahead! If you're setting some healthy resolutions, check out these tips! From better sleep to easier meal prep, I've got some tips to make those goals a little easier to reach!
And last but certainly not least, my interview with Path to Life launched TODAY! Real talk: I feel really awkward on video, but I did it anyway! Cheers to stepping outside your comfort zone, right?
Thank you to the Path to Life team for capturing my story! It was fun shooting the video!
I hope you all have a relaxing and wonderful holiday! Leave me a comment and tell me if you're cooking or baking anything delicious this weekend!