Avocado Corn Salsa
This avocado corn salsa is made with ripe avocado, sweet corn, zesty lime juice, and a little heat from jalapeño peppers. This salsa is perfect for topping tacos or scooping up with your favorite chips.
I love making salsa and dips to serve alongside our favorite tacos and this one is delicious! I decided to combine some of my favorite flavors from this Mexican street corn salad and this avocado feta dip to create an avocado and corn salsa that is just as tasty! This dip is delicious with tortilla chips, but I've included a few other serving suggestions below.
Ingredients and Substitutions
Avocado: Provides a creamy texture and richness to the salsa, along with healthy fats and essential nutrients. Be sure your avocado is ripe.
Corn: Adds a sweet element to the salsa, contributing a pleasant crunch and natural sweetness. If you want to use fresh corn on the cob, boil it for 3-5 minutes, let it cool, then remove it from the cob. You'll need two large ears of corn for this recipe.
Olive oil: Enhances the overall flavor and helps prevent the avocado from browning.
Jalapeño: Adds a spicy kick and a hint of heat to the salsa, balancing the sweetness and richness with a touch of zing.
Cilantro: Adds a fresh and vibrant flavor to the salsa. If you don't like cilantro, you can leave it out.
Cotija cheese: Provides a salty and slightly tangy taste to the salsa. You can substitute with crumbled feta.
Lime juice: Adds a bright and tangy flavor to the salsa and helps prevent avocado browning.
Chili powder: Adds mild heat and an earthy flavor to the salsa, enhancing the overall spice profile of the dish.
Garlic powder: Provides a savory flavor to the salsa, enhancing the overall taste. In this recipe, I prefer the taste of garlic powder instead of fresh garlic, as it has a more mild flavor.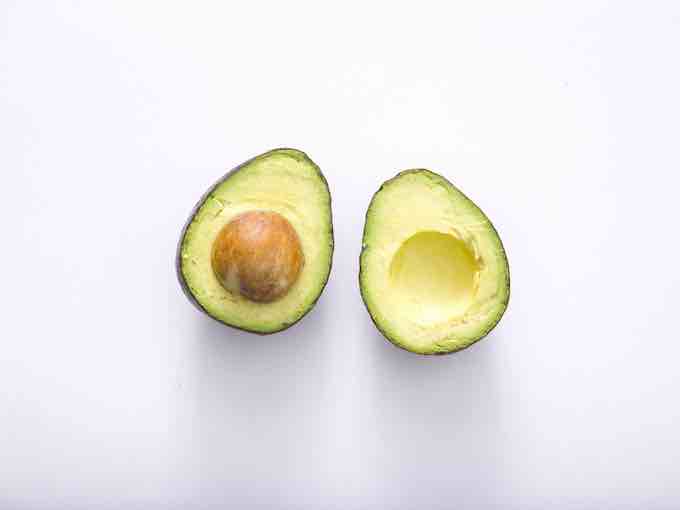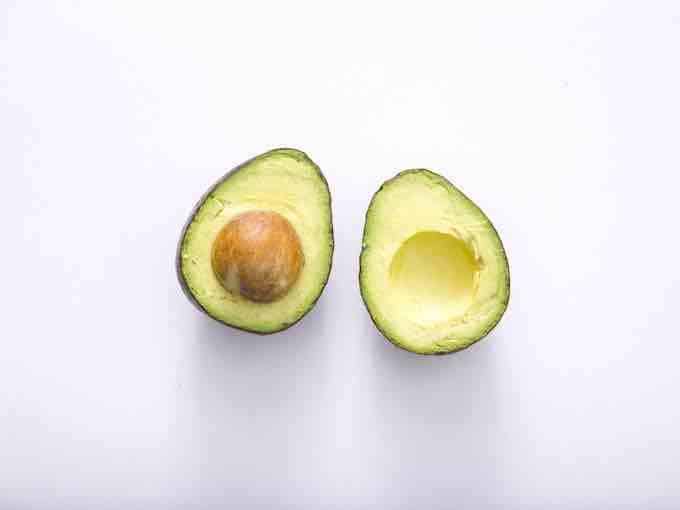 How to Ripen an Avocado
To ripen the avocado faster, place it in a brown paper bag along with an apple or banana. These fruits release ethylene gas, which helps speed up the ripening process. Close the bag and leave it at room temperature for 1-3 days. Check the avocado daily by gently pressing the fruit. Once it yields to gentle pressure and feels slightly soft, it is ripe and ready to eat. If you're not ready to use the ripe avocado yet, you can slow down the ripening process by placing it in the refrigerator. This will give you a couple more days before it becomes overripe.
If you don't have a ripe avocado and you still want to make corn salsa, try this 5 minute corn salsa.
Ways to Serve Avocado Corn Salsa
Dip with chips: Serve the Avocado Corn Salsa as a flavorful and refreshing dip alongside crispy tortilla chips.
Topping for tacos: Use it as a topping for tacos. It's perfect on these vegetarian tostadas or enjoy it with these black bean tacos.
Salad topping: Add it on top of a salad like this tempeh taco salad. The salsa will provide a vibrant and tasty twist, elevating the overall flavor of the salad.
Quesadilla filling: Use it as a filling for quesadillas. Spread it on a tortilla along with some cheese, fold it over, and cook until the cheese melts. Or use it in place of the corn for these black bean and corn quesadillas.
Side dish: Enjoy this as a side dish with these sheet pan fajitas, corn ribs, or quesadillas.
Variations
You can skip the cheese if you want to keep this recipe vegan. I would recommend adding an extra pinch of salt to make up for the salty flavor of the cheese. If you want to make this recipe spicier, add an additional jalapeño. (I recommend tasting the jalapeño first as the heat can vary significantly.)
If you have fresh corn on the cob, you can use that too! Cook the corn, then remove it from the cob and use it in the salad. You'll need about 2 large ears of fresh corn to equal one 15oz can. If you're looking for a sweet twist, try this mango corn salsa. No avocado? No problem! Try this street corn salad instead.
Print
Avocado Corn Salsa
Author:
Prep Time: 5 minutes
Cook Time: 0 minutes
Total Time: 5 minutes
Yield: 2 cups 1x
Category: Side Dish
Method: No Cook
Cuisine: American
Diet: Vegetarian
---
Description
This avocado corn salsa is made with ripe avocado, sweet corn, zesty lime juice, and a little heat from jalapeño peppers. This salsa is perfect for topping tacos or scooping up with your favorite chips. 
---
1 ripe avocado, pitted, peeled and diced
1 15oz can sweet corn, drained
1 small jalapeño, minced
1/4 cup chopped cilantro leaves
1/4 cup cotija cheese, crumbled
1 tablespoon olive oil
1 tablespoon lime juice
1/2 teaspoon chili powder
1/2 teaspoon garlic powder
1/4 teaspoon salt, or to taste
---
Instructions
In a large bowl, combine the avocado, corn, jalapeno, cilantro, and cotija cheese. Gently stir to combine.
In a small bowl, whisk together the olive oil, lime juice, chili powder, garlic powder, and salt.
Drizzle the dressing over the salsa and gently stir to combine.
---
Keywords: avocado corn salsa, avocado corn dip