Tone It Up- Week 2
I'm currently following the Tone It Up Bikini Series which is an 8 week program of healthy meals and sweaty workouts! I've had great success with their plans in the past but this is definitely the longest challenge I've done. We're only into week 2 but I'm already feeling more energized (and my jeans are a little looser) so it's been great so far!
The meals basically focus on lean protein, fruits and vegetables. For me, the biggest change is cutting back on bread-type carbs. (Oh bread, how I love you.) So here's what my meals looked like yesterday:
Breakfast
I've been eating Greek yogurt with frozen blueberries and fresh strawberries. It's such a great combination!
Morning Snack
I made some protein muffins on Sunday so I've been packing them for a snack. I split them in half, smear some peanut butter in the middle, and pack them in a zipper top bag for easy snacking on the go. I haven't had much luck with protein muffins in the past (most of them tasted like styrofoam) but I did some recipe tweaking on Sunday and I'm happy with how these turned out!
Lunch
I made this curried chickpea salad recipe and stuffed it inside a romaine leaf like a wrap. This is a perfect meal prep recipe because you can make it in advance and enjoy it straight from the fridge.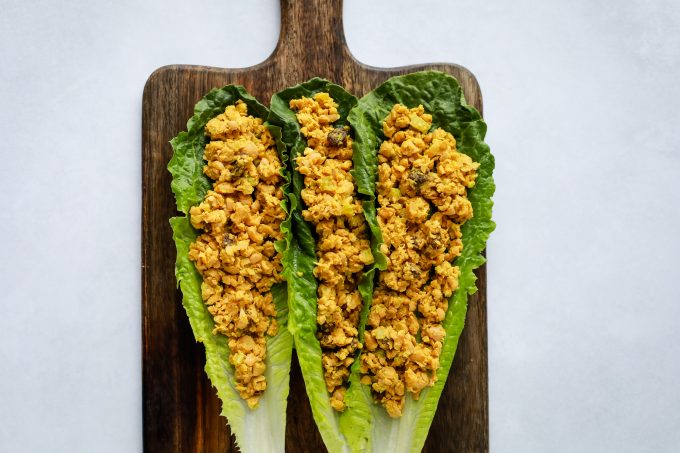 Afternoon Snack
If I'm really hungry, I might have some yogurt and berries but today I wasn't too hungry so I had some homemade za'atar spiced hummus with carrots and cucumbers.
Dinner
I made these quick and easy burrito bowls with quinoa instead of brown rice and it was great for dinner! The quinoa and black beans make this recipe really filling.
I kept it really simple, just seasoning things with garlic, onion powder, salt and pepper. This was topped with some salsa after I snapped a picture.
Dessert
I've actually done pretty well cutting out most sugar. Other than a couple of bites from Alex's donut on Saturday, I really haven't had any "treats". I was craving something sweet though and I was still a little hungry after dinner so I enjoyed some frozen yogurt bark.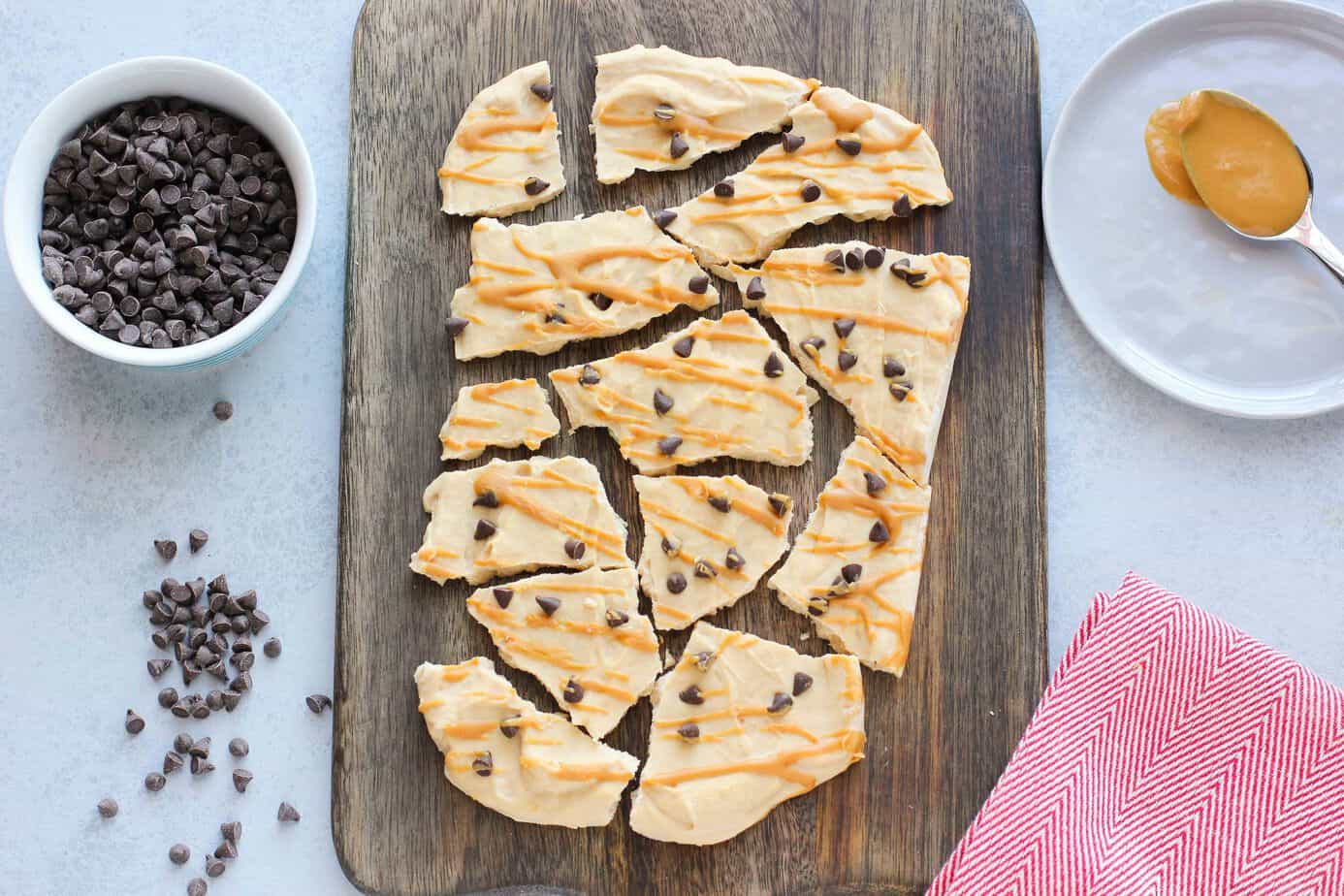 The peanut butter and chocolate are such a tasty combination!
The Tone It Up plan is a challenge but I'm enjoying it! It's making me try some new recipes and the workouts have been a great way to switch up my normal workouts. Yesterday's workout was High-Intensity Interval Training so maybe that's why I was still hungry after dinner! I definitely worked up a sweat.
Here are a few other Tone It Up posts you might enjoy:
Do you ever make "healthy" treats?