The Best Kale Salad Dressing Recipes
Looking for the perfect dressing to drizzle over a kale salad? These recipes are the best way to dress up a bed of greens and turn your kale into a delicious dish!
Kale is a wonderful salad green because it's full of nutrients. But if you don't prepare kale correctly, it can be bitter, tough, and not exactly delicious. I'll share all my tips for the perfect kale salad, plus a variety of homemade and store-bought dressings, so you'll end up with a tasty salad every time!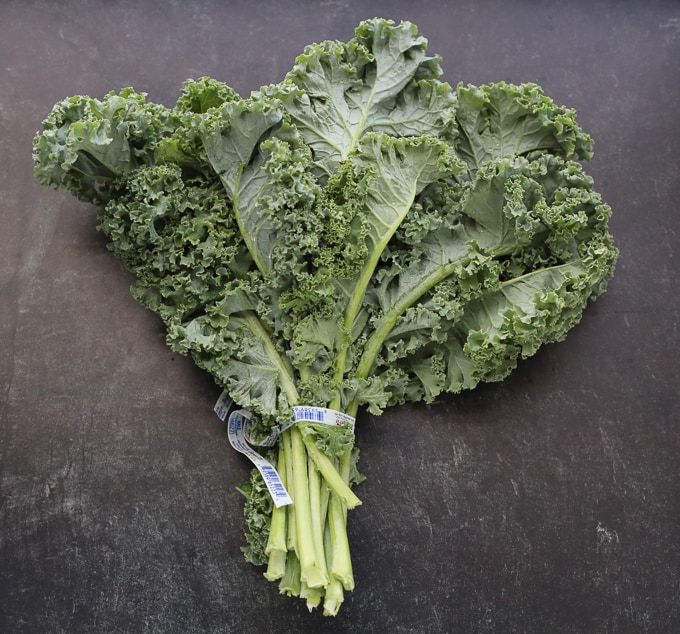 Types of Kale
There are many different varieties of kale, but here are the most popular types you'll likely see at the grocery stores:
Curly kale tends to be the most common type of kale you'll find at the grocery store. It has a tough stem and curly leaves. This is a very hearty type of kale and I recommend pairing it with a bold dressing.
Lacinato kale, sometimes called dinosaur kale or Tuscan kale, has large flat leaves. This type of kale is easy to shred and works well with a vinegarette type of dressing.
Baby kale is a more tender type of kale with a stem that can be eaten. It has much smaller leaves and a softer texture. This can be treated more like spinach.
How to Prepare Kale
If you're using curly kale or lacinato kale, you'll need to remove the fiberous stems. The stems are tough and bitter and can be hard to digest. Luckily, they're easy to remove! Wash the leaves and shake dry or pat with a clean kitchen towel. Then use your hands to pull the stems away from the leaves. If you're using pre-washed bagged kale, you may still need to remove some of the larger stem pieces.
How to Massage Kale
Kale needs to be massaged in order to soften the leaves. To massage the kale, simply squeeze the leaves with your hands, like you're kneading dough. You can massage the kale before or after you add the dressing. Massaging the leaves without the dressing is a bit less messy but I prefer to massage the dressing into the kale to distribute it more evenly.
Types of Kale Salad Dressing
Kale is a very bitter green and it needs something to help soften it a bit. An acidic dressing will help break down the fiber in the kale which will make it easier to chew. I love making a homemade dressing using fresh lemon juice and olive oil, but it's also great with white balsamic or apple cider vinegar. Since kale doesn't wilt easily, it's also delicious with a creamy dressing like a Caesar.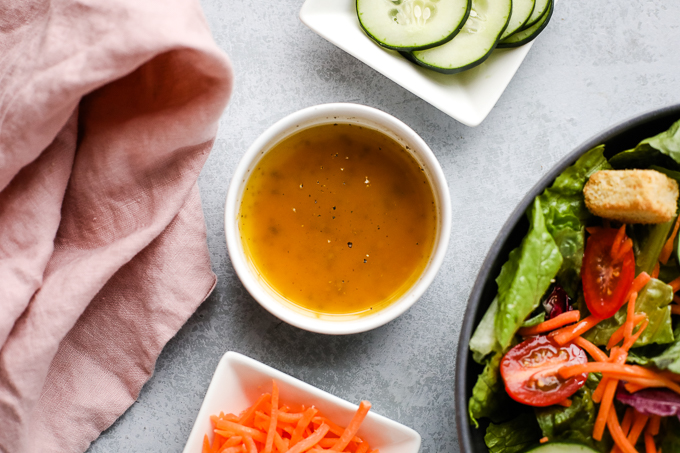 Homemade Kale Salad Dressing Recipes
White Balsamic Dressing
1 tablespoon white balsamic vinegar
1 tablespoon olive oil
2 teaspoon agave (or honey)
1/4 teaspoon sea salt
Whisk all the ingredients together or shake in a mason jar, then massage into the kale.
Vegan Caesar Dressing
1/2 cup cashews, soaked for 6 hours
1/4 cup olive oil
1 1/2 tablespoons lemon juice
1 1/2 teaspoons balsamic vinegar
1/4 teaspoon garlic powder
1/2 teaspoon salt
3 tablespoons water (plus more if needed)
Add all the ingredients to a blender or food processor and blend until smooth. Massage into the kale.
Red Wine Vinegar Dressing
1 tablespoon red wine vinegar
1/2 teaspoon Dijon mustard
Pinch of salt
Pinch of pepper
3 tablespoons olive oil
1 teaspoon mayonnaise
Whisk all the ingredients together or shake in a mason jar, then massage into the kale.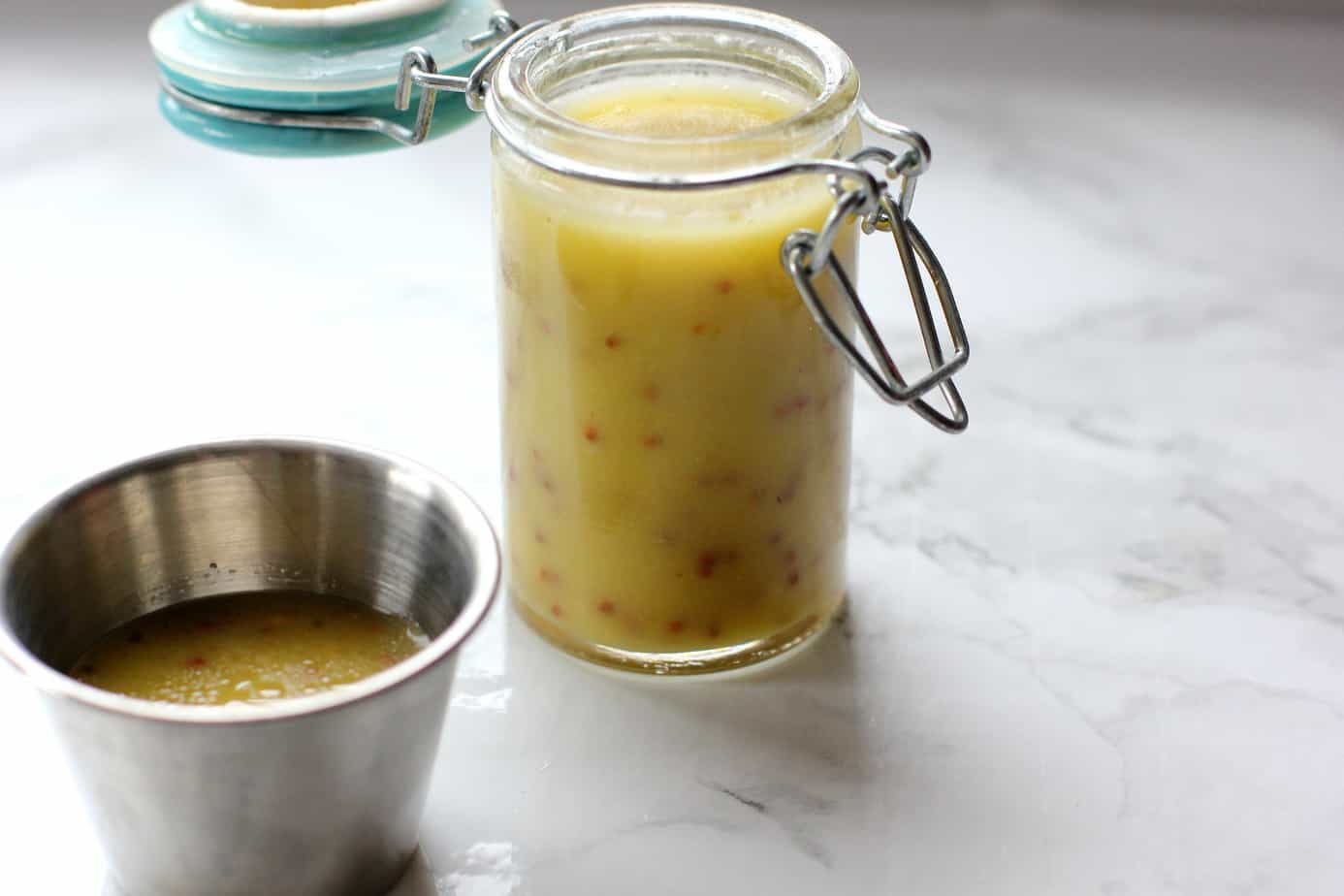 The Best Storebought Dressing for Kale Salad
Here are my favorite dressings to drizzle over kale salad:
When to Add Dressing to a Kale Salad
Typically when preparing a salad, you want to wait until you're ready to serve it before you add the dressing. But kale actually benefits from marinating in the dressing for a little bit! If you have time, massaging the dressing into the kale an hour in advance will result in a more tender salad. If you don't have time, just make sure you massage the leaves well to help them soften. This makes the kale easier to eat and to digest!
How to Store Leftovers
Depending on the salad, you may be able to store leftovers in an airtight container in the fridge for the next day. Although it's best if you can wait to add the dressing the day that you plan to eat the salad. If you're looking for more meal prep salad ideas, check out this blog post about make-ahead salad recipes!
The Best Kale Salad Toppings
I love adding a combination of sweet, salty, and crunchy ingredients! This adds interest to the salad and helps enhance the flavors. For example, try dried cranberries, Parmesan cheese, and roasted almonds or sunflower seeds for a sweet, salty, and crunchy combination! I also love adding creamy avocado or a protein like tempeh bacon.
Kale Salad Recipes
Looking for a few new kale salad recipes to add to your table? Here are a few of my favorites:
Questions about kale? Leave them in the comments below!