Instant Pot Vegetarian Soup Recipes
If you're looking for vegetarian soup recipes you can make in an Instant Pot, you've come to the right place! A lot of Instant Pot recipes focus on meat, but these recipes are all completely meatless and many of them are vegan! So whether you're a vegetarian or you just want to find a recipe for Meatless Monday, this list has you covered!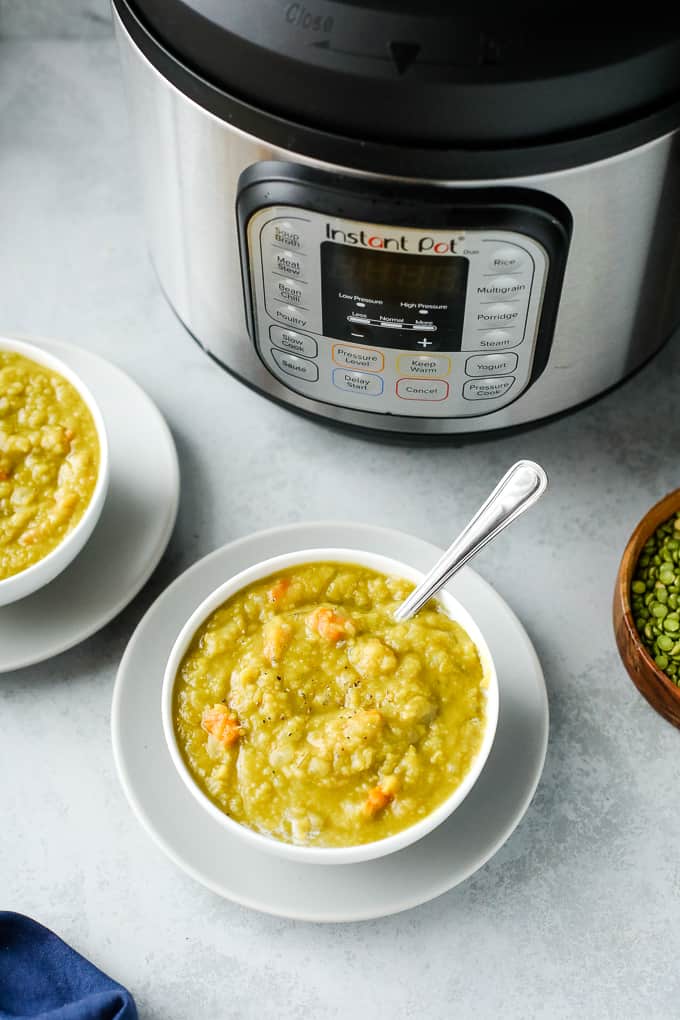 Tips for Instant Pot Soup Recipes
Be sure you're using the appropriate sized pressure cooker for the recipe. Most of these recipes work in a 6qt or 8qt size Instant Pot, but it's always a good idea to double-check the sizes.
Check on the type of release. Some recipes require a quick-release and some allow the Instant Pot to depressurize more slowly. For soups that include ingredients like pasta, it's very important to use the right type of release.
Many of these recipes can be prepared then frozen, so the Instant Pot makes it easy to meal prep. You can have delicious vegetarian soup stocked in your freezer at all times!
Instant Pot Vegetarian Soup Recipes
These Instant Pot Vegetarian Soup recipes are healthy, delicious, and easy to make! Try one of these recipes for your next meatless meal!