13 Make Ahead Salad Recipes
These delicious make ahead salad recipes are perfect for a picnic or a packaged lunch! No wilted lettuce or salad salads here. These crunchy, hearty salad recipes are perfect to prepare in advance!
I love salads but sometimes I want to be able to pack a salad on the go and I don't want to have to worry about the lettuce wilting or the ingredients getting soggy. I've pulled together a whole list of delicious salads that can be made hours (or sometimes even days!) before you're ready to serve them.
Make Ahead Salad Recipes
If you haven't tried shredded Brussels sprouts in your salad, you're missing out. I love the crunch they add to this kale salad recipe. Chickpea croutons are an added bonus.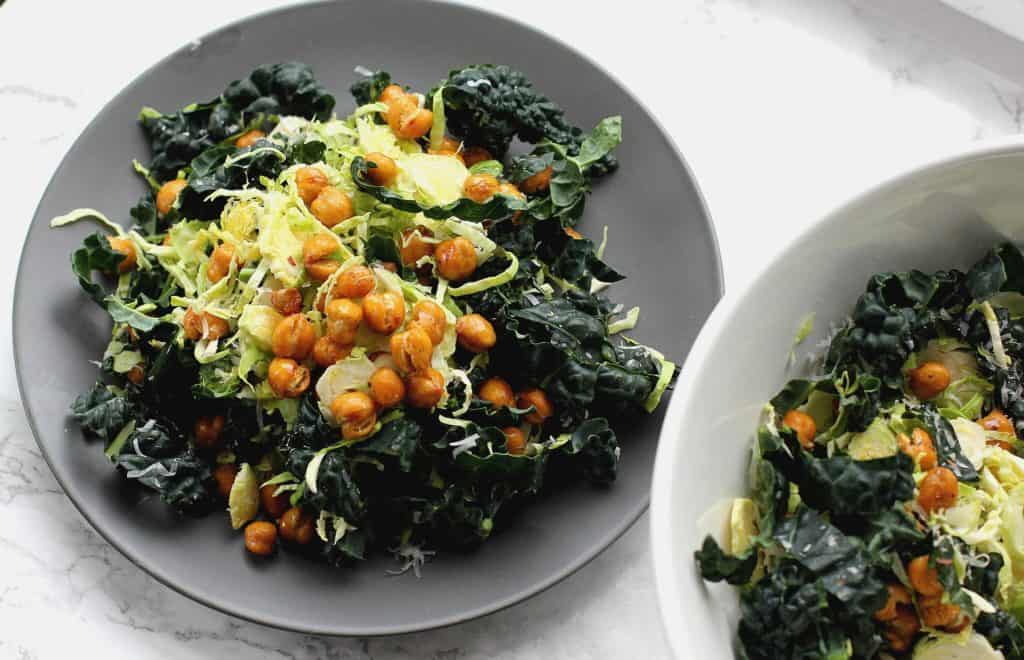 This black bean and corn salad is actually better the next day. Keeping in the fridge will keep it chilled and help the flavors develop over time. Just wait to add the avocado until you're ready to serve!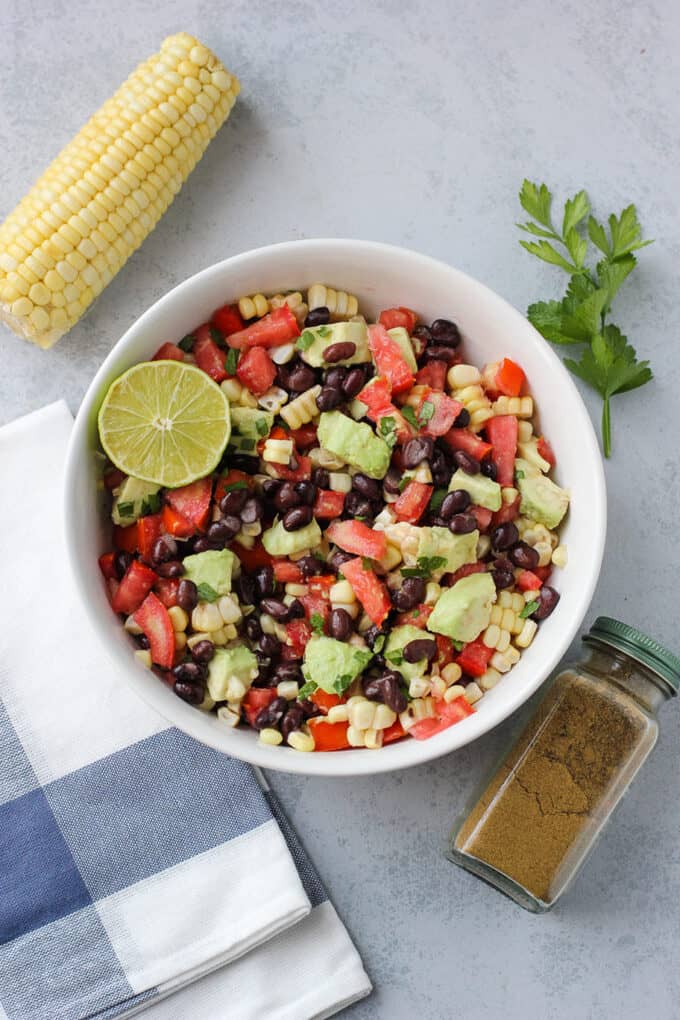 Crunchy raw Brussels sprouts are the base for this shaved Brussels sprout salad. You can make it up to a day in advance and it's a perfect side dish to pair with your favorite protein!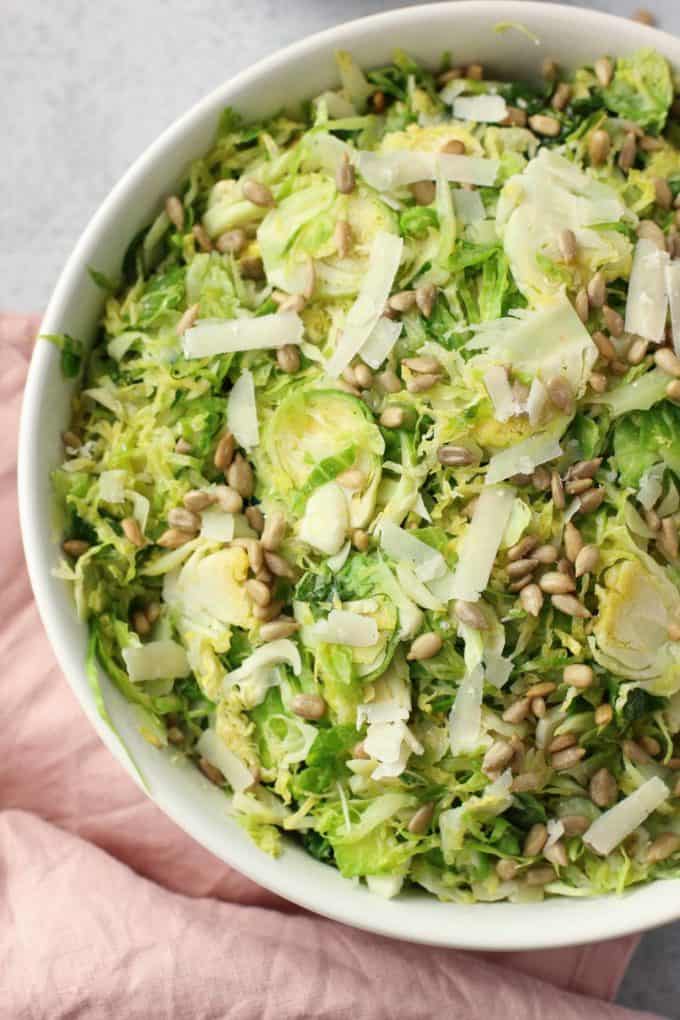 Does pasta salad count as a salad? Why not! This Southwest Pasta Salad can be made with chickpea pasta for an extra filling and healthy meal! Just wait to add the avocado until you're ready to serve it.
This feta and orzo pasta salad is a light and delicious salad that is great for a side dish or a main dish! Prepare it a day or two in advance and enjoy it when you get hungry!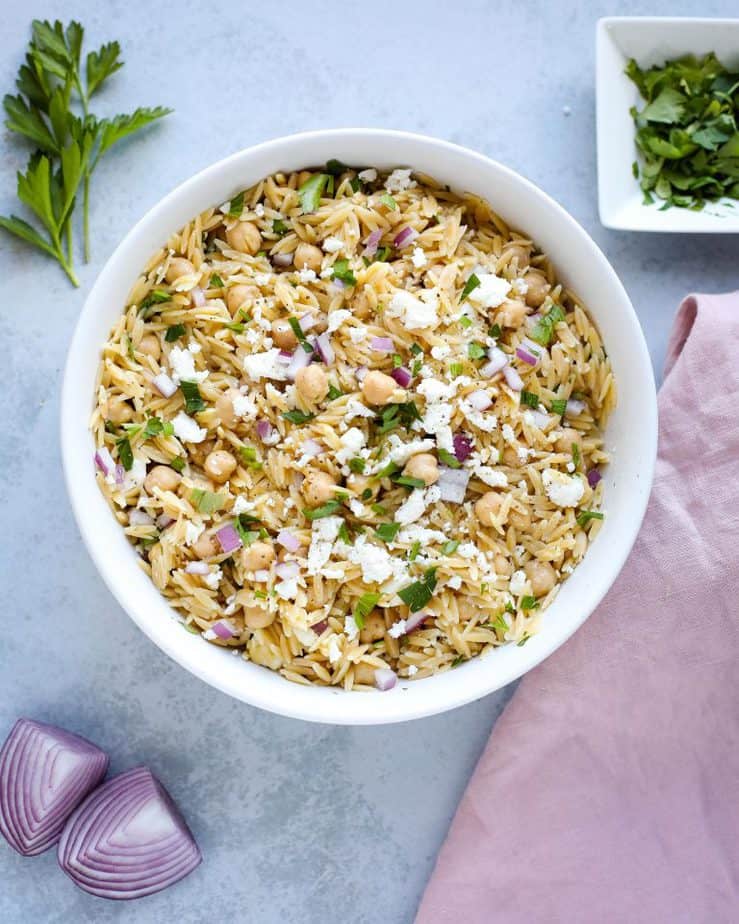 This snow pea salad is made with crunchy ingredients like cabbage and celery so you don't have to worry about any soggy greens! It's delicious for a side dish but it's hearty enough for an easy lunch!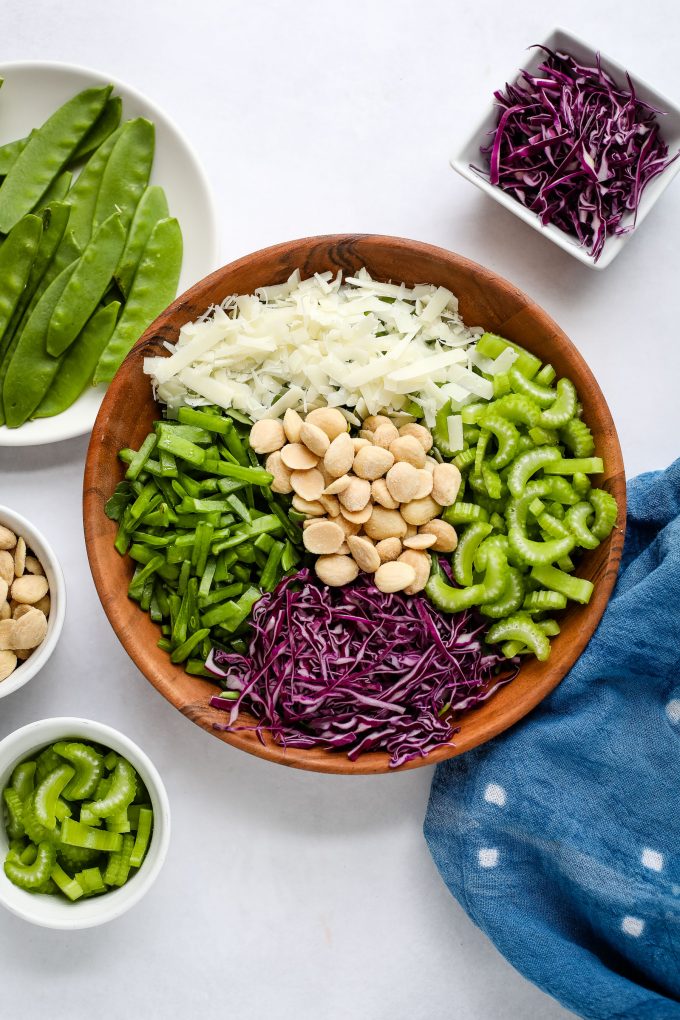 This hearty lentil salad literally takes 5 minutes to assemble once your lentils are cooked. It can be made up to 2 days in advance!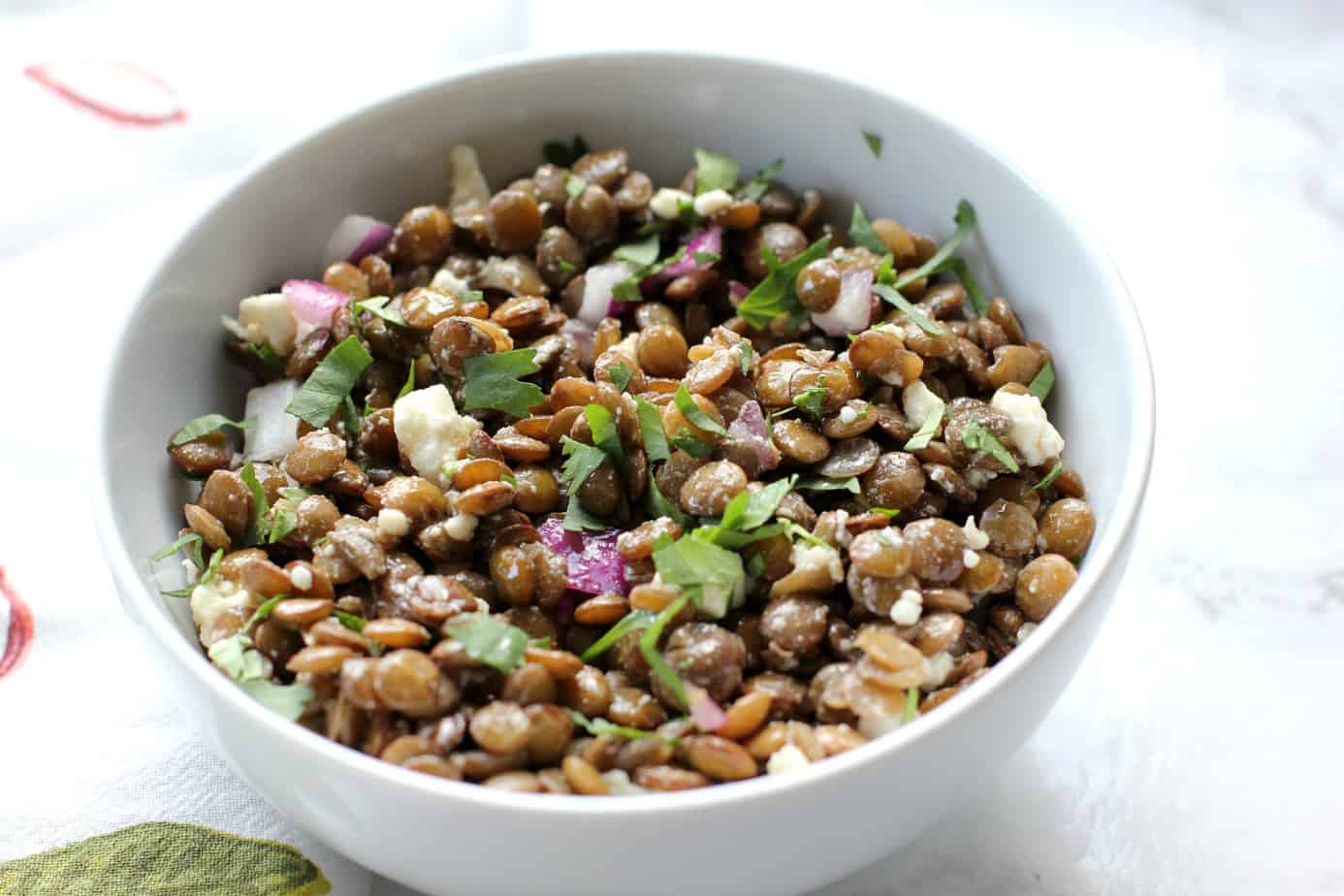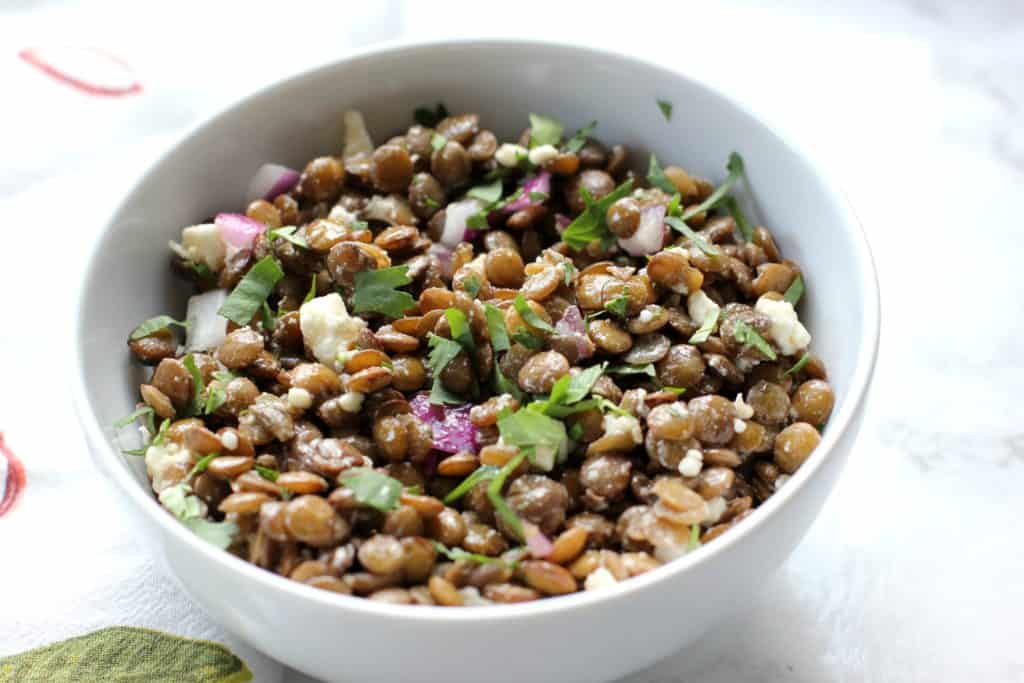 This berry fruit salad is made with three kinds of berries, plus a homemade strawberry syrup that is made from the strawberry tops! Nothing goes to waste in this tasty salad.
This Mediterranean couscous salad is loaded with fresh tomatoes and crunchy cucumbers for a veggie packed salad! The couscous cooks quickly so this recipe only takes 15 minutes from start to finish!
There's a reason this Mexican street corn salad is one of the most popular recipes on my blog. It makes an amazing side dish for tacos but it's also delicious scooped up with a fork. You can make this up to a day in advance!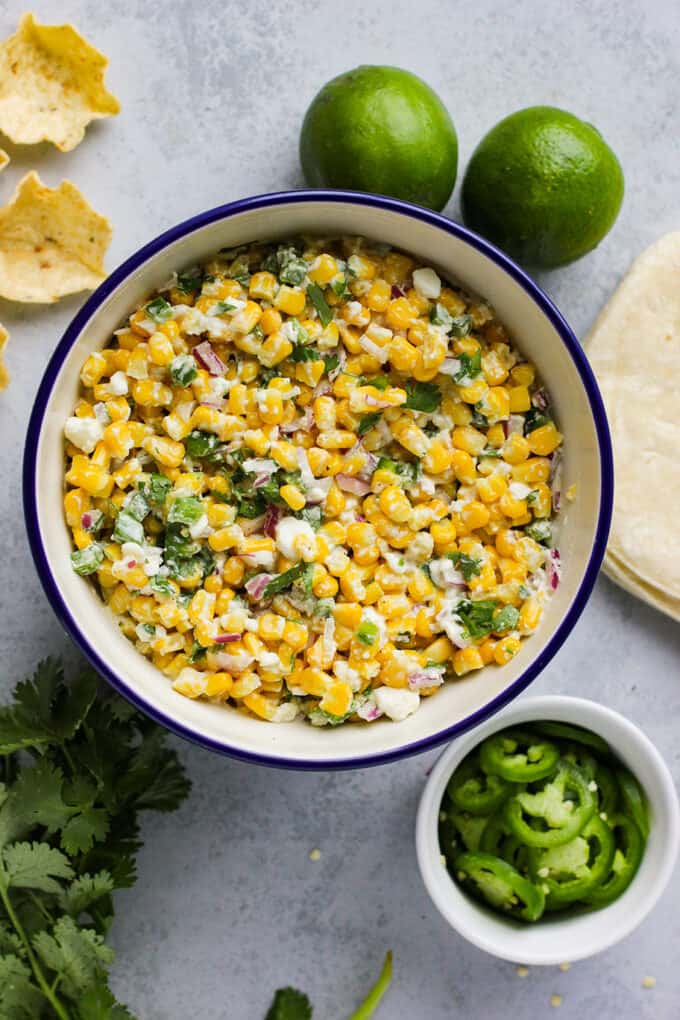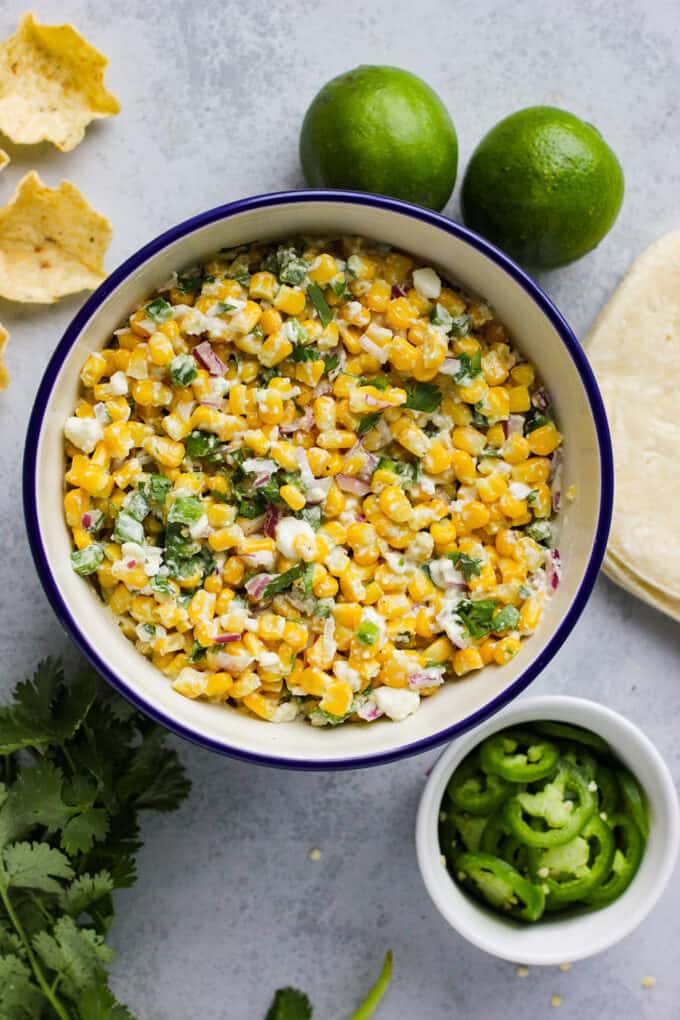 This apple and kale salad is great for the fall and the kale won't get soggy or wilted after a few hours in the fridge. It's perfect for a packed lunch!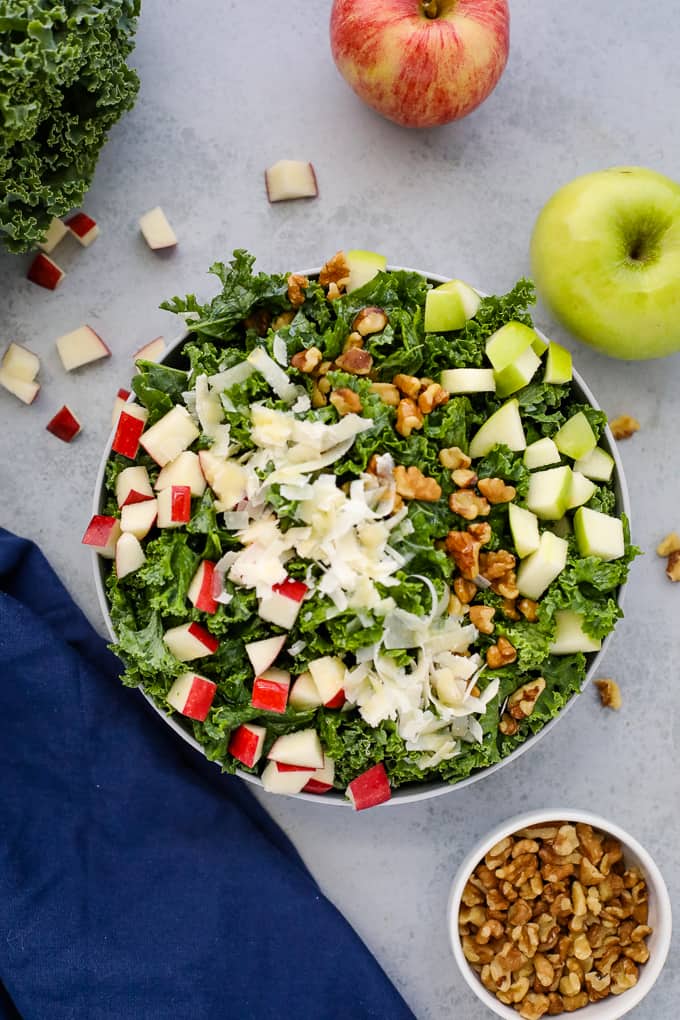 Honestly, this chopped asparagus salad with chickpeas and olives is almost too pretty to eat. ALMOST. This gorgeous recipe comes from The View from Great Island.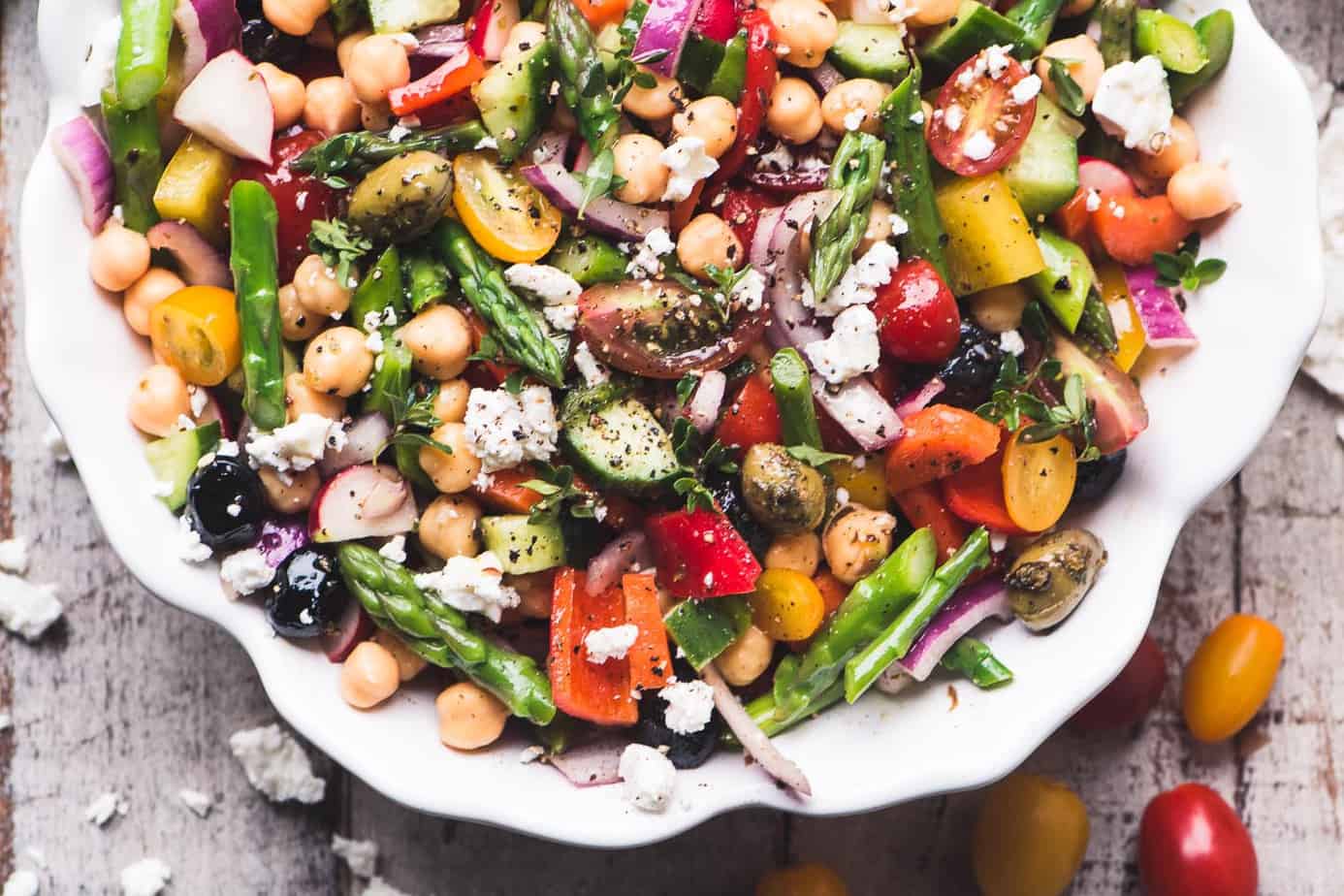 Speaking of asparagus in salads, this farro and asparagus salad is one of my favorites. I made it for Thanksgiving this past year! Next-day leftovers are just as delicious as the first!
Got a make ahead salad recipe to share? Leave a link below in the comments!