Lemon Kale Salad
This Lemon Kale Salad has a simple, tangy dressing that pairs perfectly with creamy avocado and salty pine nuts!
I got the inspiration for this salad from Ellwood Thompson's, a local grocery store here in Richmond. Their kale salad recipe is light and delicious with pine nuts that give it a perfect crunch. I added avocado to make this salad for miffing and to finish it off, I added in some cheese for a salty, umami flavor. Then I whipped up a super simple dressing to finish it off!
Tips for Preparing Kale
Remove the kale stems. The stems are extremely bitter and very hard to chew. Do yourself a favor and de-stem the kale. You can either fold the leaves in half and slice the stem off or you can just tear the leaves right off the stem.
Kale is a tough green and it needs massaging to make it tender. After you've washed your kale, you want to literally massage it with your hands.
Use the right dressing. Kale is a very bitter green and it needs something to help soften it a bit. An acidic dressing will help break down the fiber in the kale which will make it easier to chew.

How to Massage Kale
Kale is a tough green and it needs to be massaged in order to soften the leaves. You can massage the kale before or after you add the dressing. Massaging the leaves without the dressing is a bit less messy but I prefer to massage the dressing into the kale to distribute it more evenly. Either way works just fine though! The important thing is to remove the stems and give the leaves a good squeeze to soften them.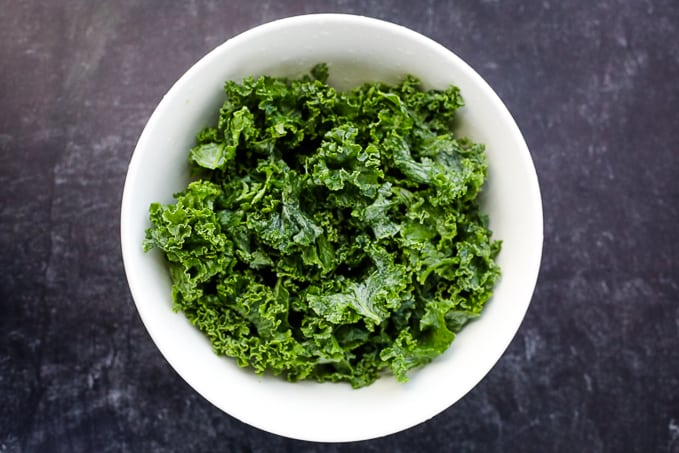 Substitution Ideas
To make this vegan, skip the parmesan cheese and add a sprinkle of nutritional yeast and a pinch of salt!
You can make this salad with curly kale or flat-leaf, lacinato kale.
If you don't have pine nuts, try it with sliced almonds instead.
What to Serve with This Kale Salad
Looking for the perfect dish to serve with this kale salad? Try pairing it with this easy Parmesan Orzo Pasta! Or pair this salad with Pasta Alla Norma, a dish with pasta and eggplant!
Print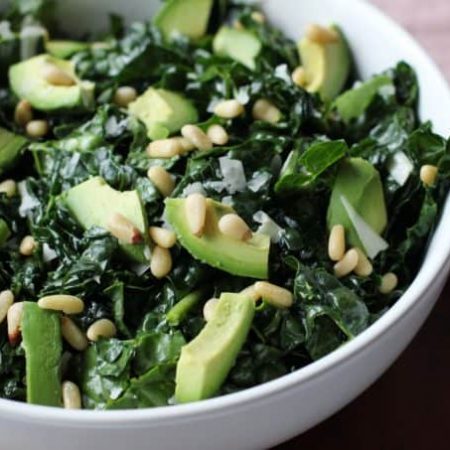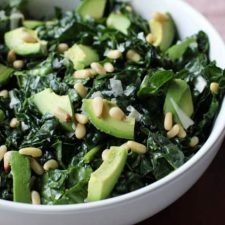 Lemon Kale Salad
Author:
Prep Time: 10 mins
Cook Time: 0 minutes
Total Time: 10 mins
Yield: 4 1x
Category: Salad
Method: No Cook
Cuisine: Salad
---
Description
This lemon kale salad has a simple, tangy dressing that pairs perfectly with creamy avocado and salty pine nuts!
---
6 cups raw kale (about 8 oz)
1 tablespoon olive oil
Juice from 1/2 lemon
1 small avocado, peeled, pitted, and sliced
2 tablespoons pine nuts
1/4 cup freshly shredded Parmesan cheese
Salt to taste
---
Instructions
Wash the kale and remove the stems. Discard the stems and place the remaining leaves in a large bowl.
Drizzle the olive oil and lemon juice over the kale leaves and massage the oil into the leaves with your hands.
Top with the avocado, pine nuts, and Parmesan cheese. Add salt to taste, if needed.
---
Keywords: Lemon kale salad
Craving more kale salads? Try one of these recipes!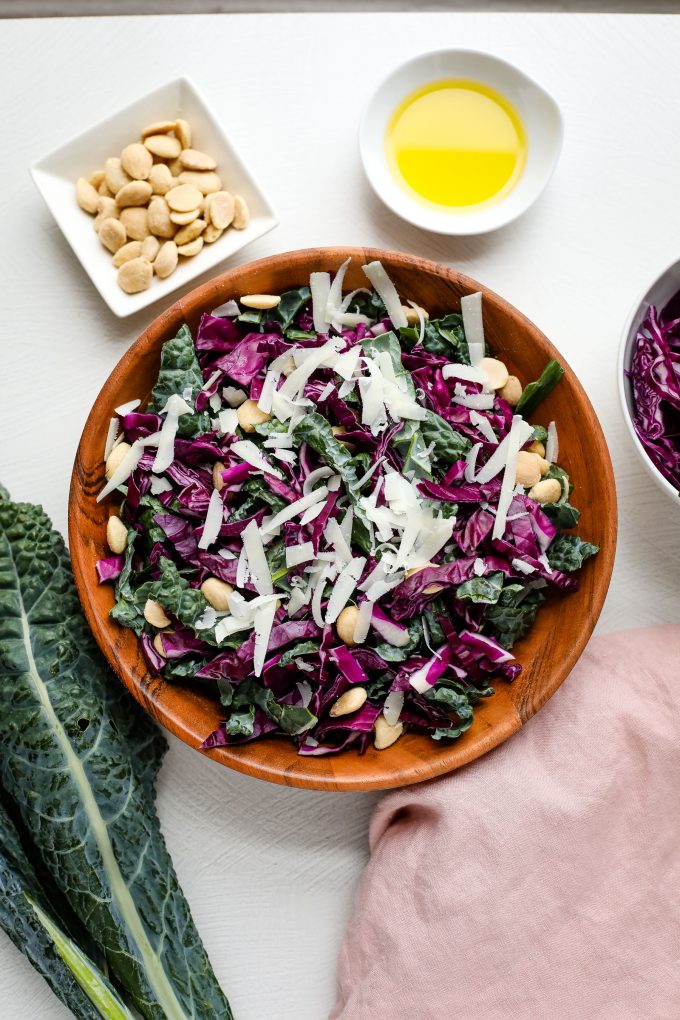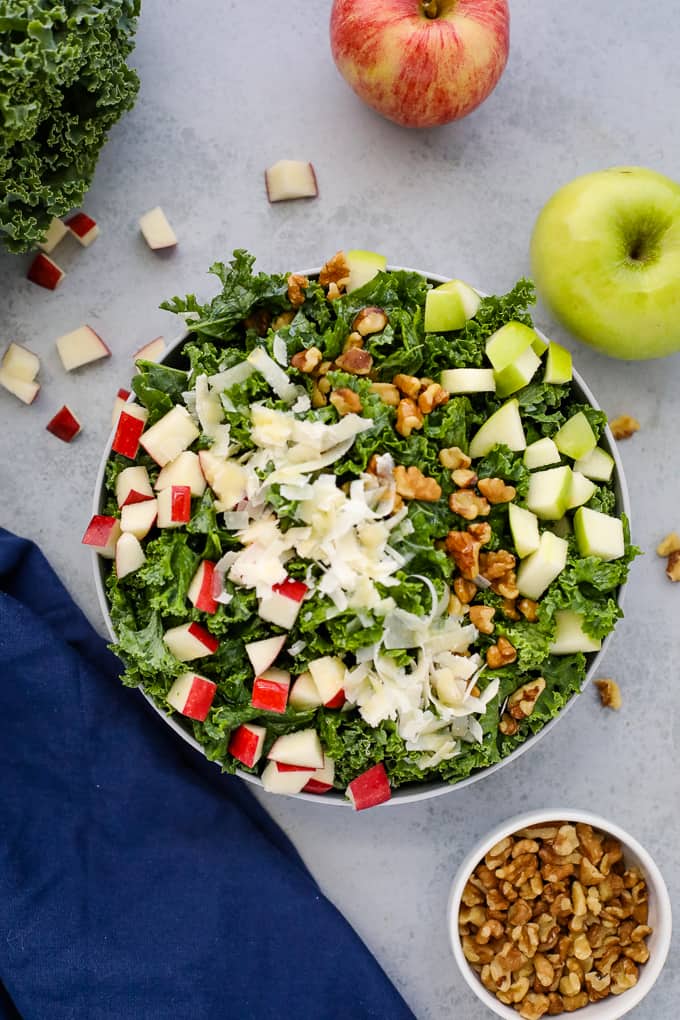 Do you like kale or do you prefer a different leafy green?
This post was originally published in March 2013. Updated July 2021.