Strawberry Cheesecake Smoothie
This strawberry banana smoothie is made with cottage cheese for a uniquely creamy texture! It's packed with protein and it's a deliciously filling breakfast for busy days.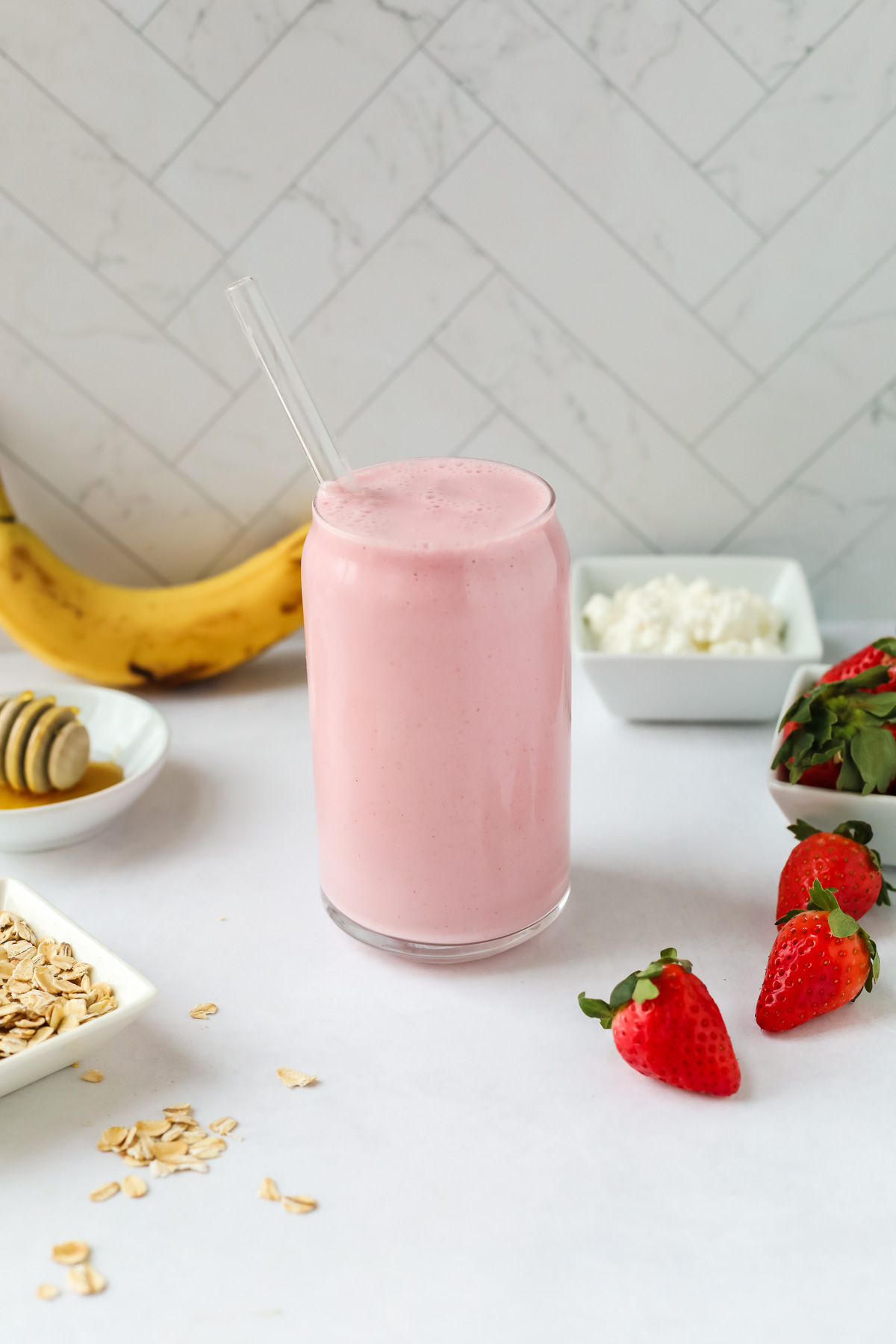 Why I Love This Recipe
Adding cottage cheese to a smoothie may sound a little crazy but it's a great way to add lots of protein to your smoothie, without adding a lot of sugar. While I know the texture can be a bit of a turn-off for some people, when it's blended into a smoothie, it becomes silky smooth! The strawberries and banana add plenty of sweetness so you won't even notice the cottage cheese hiding in there.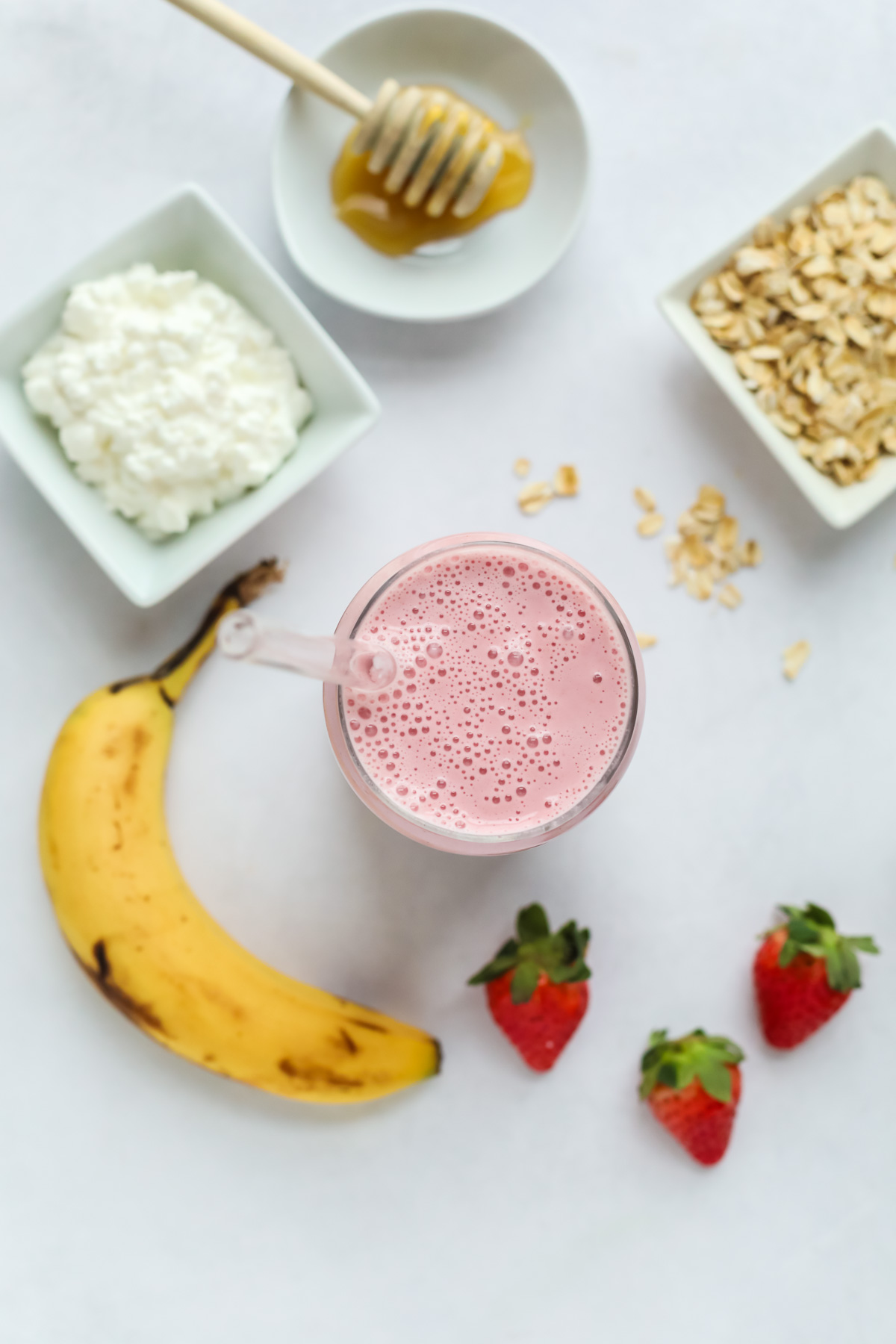 Cottage Cheese Smoothie Ingredients
Banana- The best bananas for smoothies are brown or speckled bananas, which have more sweetness. If your banana isn't very ripe, you may need to add more honey.
Strawberries– I recommend using frozen strawberries for a thicker texture.
Cottage cheese– This adds a creamy texture plus plenty of protein to help keep you full. If you have leftovers, try one of these unique ways to use cottage cheese.
Honey– I used a little honey for sweetness but you can add more or less to taste.
Milk– I used almond milk but any kind of milk will work just fine.
Oats– Adding raw oats helps make this smoothie more filling and creates a heartier texture. You do not need to cook the oats before adding them to the smoothie.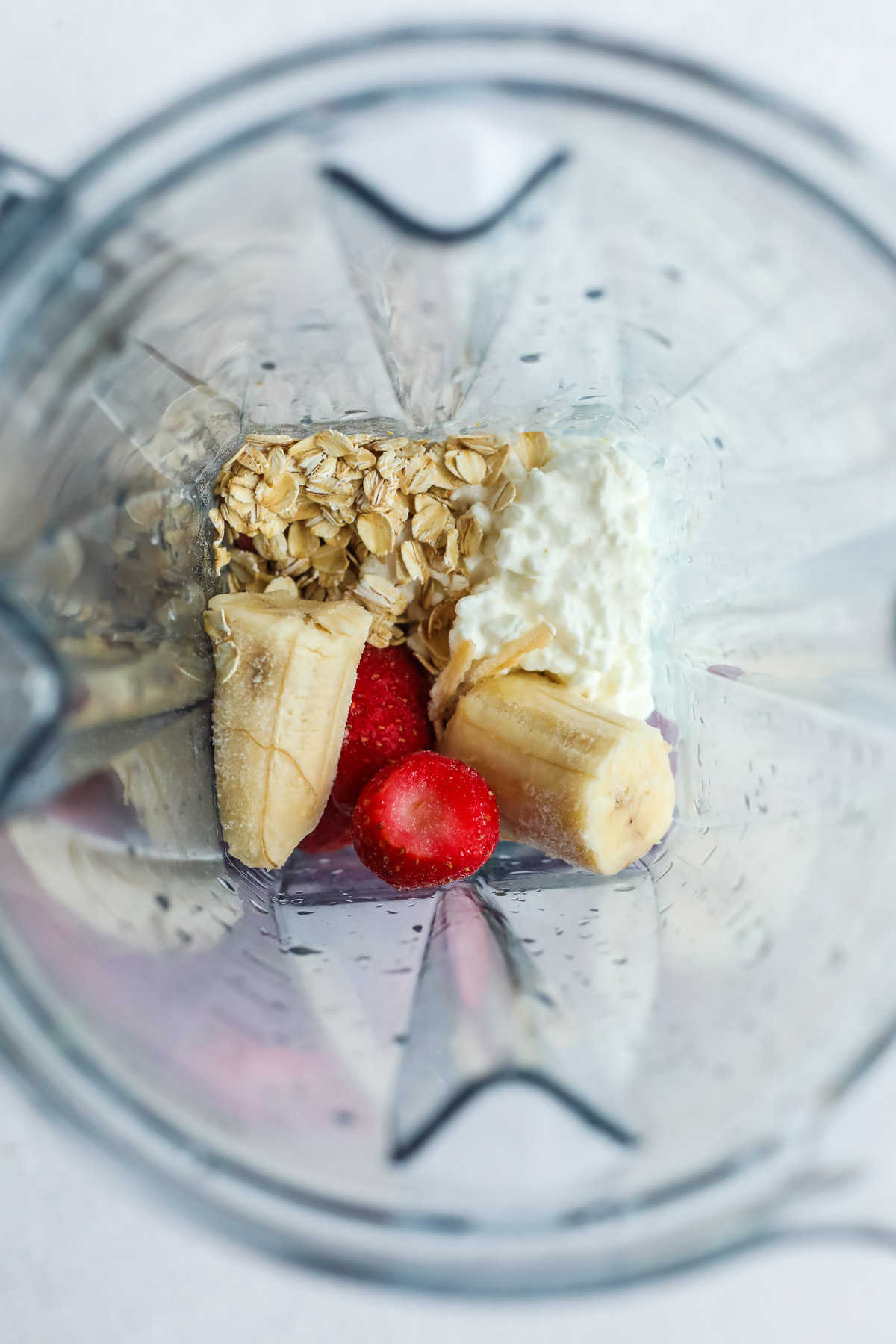 My Favorite Blenders
I've tested a lot of blenders and my all-time favorite blender is my Vitamix. It's extremely powerful and it can blend just about anything into a perfect drink. I know they're expensive though, so a great lower-cost option is this Kitchen Aid blender which is less than $100. I have it and I'm impressed with how well it blends frozen fruit. I also have this Nutribullet which is great for smaller, sippable smoothies. No matter what kind of blender you have, read my tips for how to get the best results from your blender.
Tips for Blending Smoothies
If you don't have a powerful blender, you may need to add a bit more liquid to get the smoothie to blend. If you want to make a spoonable smoothie, use a little less liquid for a thicker texture or freeze the orange juice in an ice cube tray the night before. If you want to make the texture of the smoothie thicker, follow my tips for super thick smoothies!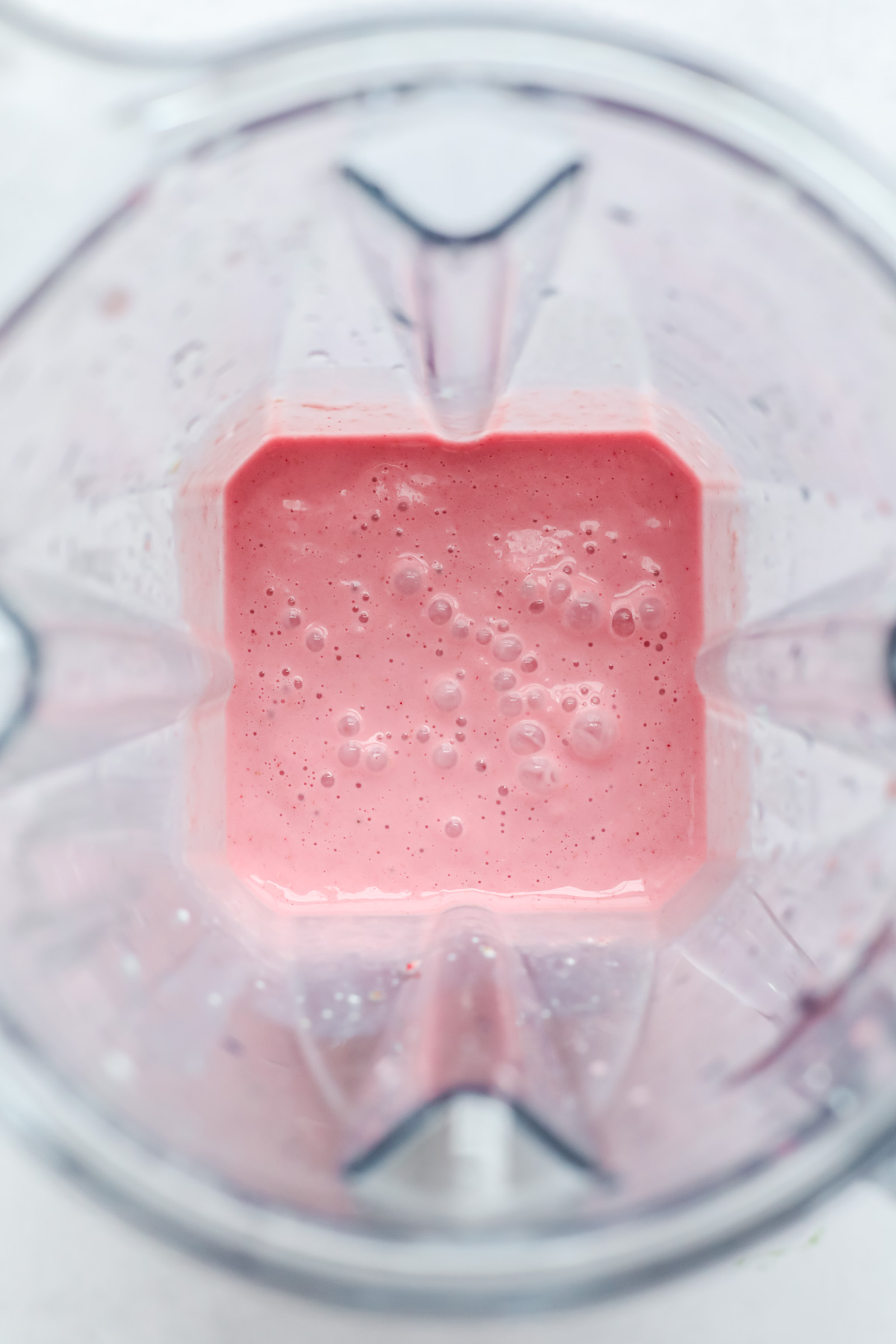 What Makes a Smoothie Creamy?
In this recipe, the banana and the cottage cheese help create a creamy texture. If you wanted to make this recipe vegan, use a non-dairy yogurt in place of cottage cheese. Other ingredients that can make a smoothie creamy are avocado, peanut butter, or yogurt.
How to Add Vegetables to a Smoothie
If you want to add even more nutrients to your smoothie, try adding a handful of spinach or 1/2 cup of frozen riced cauliflower. It's an easy way to add more fiber to your smoothie and add bulk without adding calories. It can help you feel more full and satisfied while also adding vitamins and minerals to your drink! If you want to add kale, be sure to remove the stems first and just use the leaves. The stems are too hard to blend and they add a strong bitter flavor.
More Smoothie Recipes
Print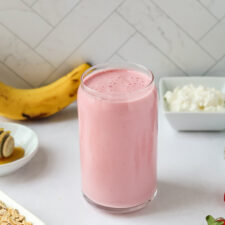 Cottage Cheese Smoothie
Author:
Prep Time: 5 minutes
Cook Time: 0 minutes
Total Time: 5 minutes
Yield: 2 smoothies 1x
Category: Breakfast
Method: Blender
Cuisine: American
Diet: Vegetarian
---
Description
This strawberry banana smoothie is made with cottage cheese for a uniquely creamy texture! It's packed with protein and it's a deliciously filling breakfast for busy days.
---
1 frozen banana
1 cup frozen strawberries
1 cup cottage cheese
1/2 cup almond milk
1 teaspoon honey
1/4 cup rolled oats (optional)
---
Instructions
Add all the ingredients to a blender and blend until smooth.
---
Keywords: cottage cheese smoothie