I have to admit that lately my diet hasn't exactly been full of vegetables. I think most of what I ate last Saturday was either a mimosa ingredient or bar food and unless we're counting salsa as a vegetable, I wasn't exactly eating superfoods.
When Sunday rolled around I went out for a (very short) run in the sunshine and it was rough to say the least. I forget how challenging it is to get back into running! I was still glad that Alex and I took a jog in the sunshine and the only way to get faster is to keep trying!
Once we got back to the apartment, I wanted to stay on the healthy train so I made a salad full of a few of my favorite vegetables and it turned out pretty well. It was perfect for the slightly chilly afternoon we enjoyed on the balcony.
Warm Quinoa Salad
Ingredients
½ cup quinoa
1 cup water
¼ feta, crumbled
1 tbsp olive oil
¼ red onion, diced
1 roma tomato, diced
½ lemon
Salt & pepper to taste
Instructions
Bring the quinoa and water to a boil in a small sauce pan. Simmer for 15 minutes, or until all of the water has been absorbed.
In another bowl, combine the feta, olive oil, onion, & tomato. Squeeze lemon juice from the lemon half on top.
Add in a little salt and pepper.
Once the quinoa is done, fluff with a fork and stir into the feta mixture.
Spread out spinach on a large plate and top with the warm quinoa. If you're not serving immediately, be sure to warm up the quinoa mixture before serving. It'll make the spinach wilt just a bit.
If you want to make this even easier, you can make the quinoa in a rice cooker! It's the easiest way to prep it ahead of time!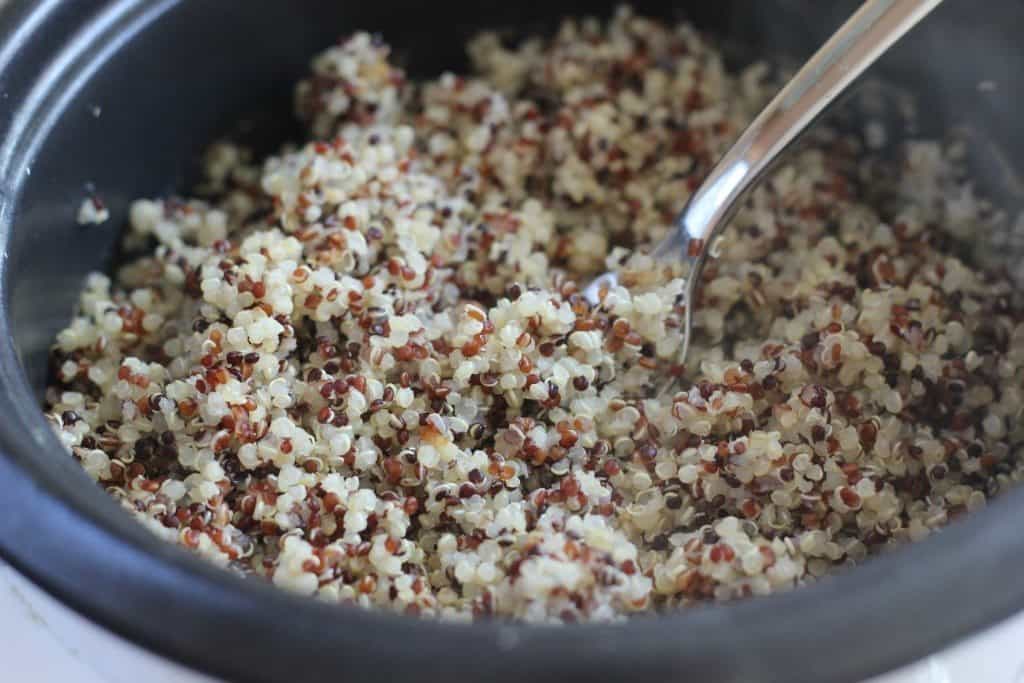 I'm sure one of these days I'll start making fancy recipes, but for now I've been keeping thing simple. It's just easier that way, you know?
In wedding related news, we've gotten a lot of stuff done. It's kind of amazing when you start thinking about all of the things you have to do… but I've created a handy google doc and I'm methodically crossing things off as they're complete. It's so satisfying. I'm headed back to Ohio this weekend for a (my) bridal shower and I can hardly wait! It feels like forever since I've been home and this time it feels really special. Big things are happening and I couldn't be more excited!
What are you excited about?