Before I share this super easy 5 ingredient guacamole recipe with you, you need to meet my brother.
I wouldn't say he's a health food advocate (ok, not really at all. Although his wife does keep him in line.) but when our family got together, he announced he'd be making his "world famous guacamole" for us. Obviously, I was excited because 1. I love guacamole and 2. I don't think I've ever seen my brother make anything but popcorn and macaroni and cheese.
He picked out his ingredients and started chopping things up in the kitchen.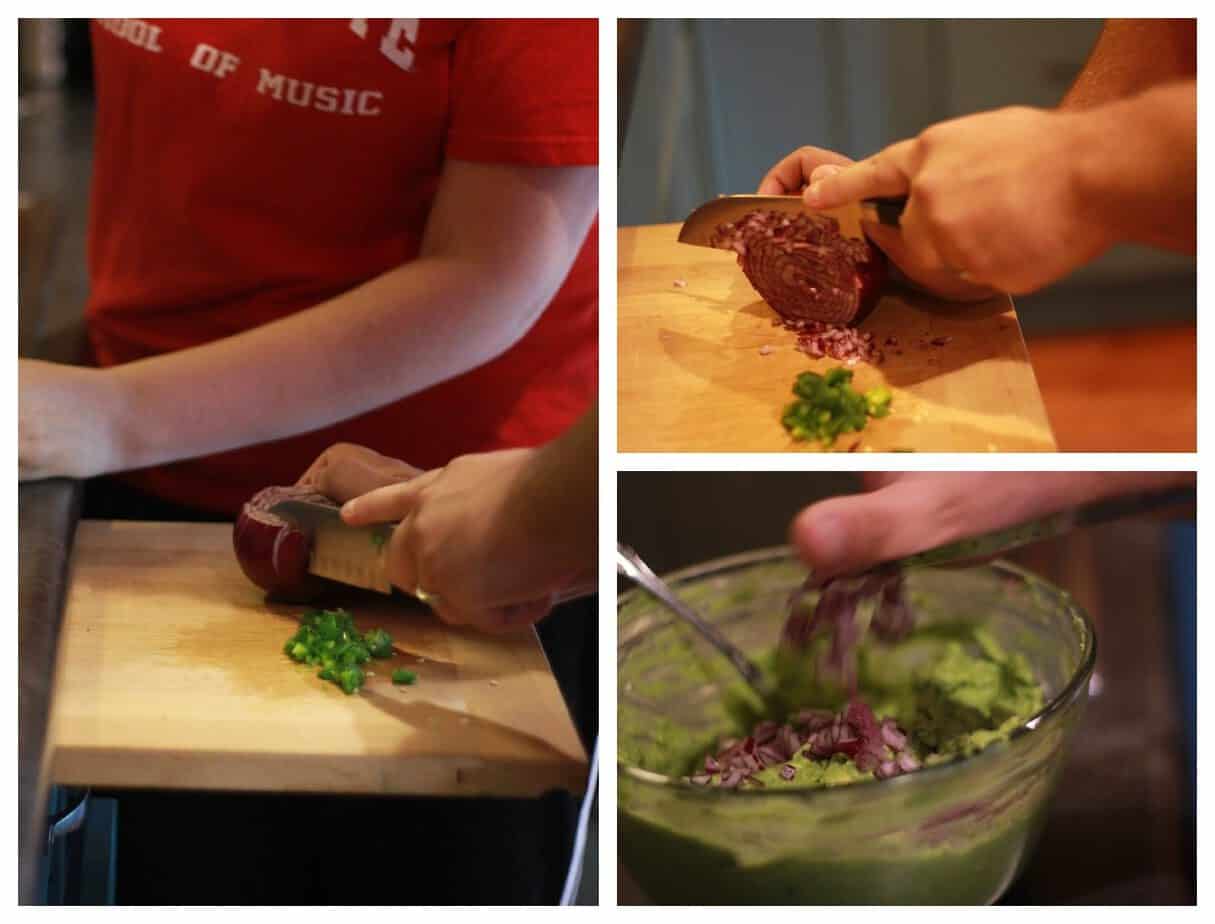 It was only a few moments after he put the bowl on the table when we all went crazy for it. It's some seriously delicious stuff, and it's also simple enough to be added to the "5-ingredients or less" recipe list!
Print
---
Description
This is our family's favorite guacamole, courtesy of my brother!
---
Ingredients
  4 avocados
  1/2 purple onion
  1 jalapeno
  Juice from 1 lime
  salt
---
Instructions
Slice the avocados in half and discard the pit.
Using a large spoon, scoop out the avocado flesh.
Dice the onion and the jalapenos.
Juice the lime into the bowl and add salt to taste.
---
This 5 ingredient guacamole recipe is so simple but so delicious!
Are you a guacamole lover like me, or do you prefer salsa?