Over the past few months, I've had a lot of people tell me they want to start eating more vegetarian meals. Maybe it's resolutions for the new year, or maybe it's just curiosity, but I realized I haven't really blogged much about being a vegetarian. That's actually intentional on my part, because I never want to be the kind of vegetarian that stands on a soapbox and yells at people to stop eating meat. I feel like food choices are personal and what works for one person, won't work for everyone. I don't want other people telling me what I should or shouldn't eat, and I feel like it's simply respectful for me to do the same.
That said, when people ask me where to start, I try to give them some tips and tricks on "how to be a vegetarian". Even if you're just trying to incorporate a few more meals without meat, rather than give up meat completely, I hope these tips can help.
1. Start Small
If you're used to eating meat at every meal, it's going to be really difficult to suddenly give it up completely. For me, it was a gradual transition I stopped eating red meat in middle school, and then eventually that turned into chicken or fish just once or twice a week. Shortly after high school, I stopped eating it entirely.
2. Determine Your Goals
Trying to eat healthier? A 100% vegetarian diet may not be the answer. A pescetarian diet incorporates fish, and sometimes I wish I had an appetite for fish, because they can be loaded with nutrients and protein!
Want to lessen your impact on the environment? Pay attention to where your food comes from. Make trade offs when necessary, but you might not have to go completely vegetarian!
Looking to save money? A vegetarian diet can be a lot cheaper, but it can also start to add up. Try some of these inexpensive vegetarian meals, and stretch your dollar a little farther.
3. Plan Ahead
Like any goal, planning ahead will make you much more likely to stick with it! Stock your fridge and pantry with vegetarian staples, so you're not stuck facing the drive thru window. I've got a whole list of recipes that are 5-ingredients or less, so you can't tell me you don't have time for that!
These are some of my favorite recipes that I've fed to lots of meat-eaters 😉
Click on the photos to view the recipes
This pizza crust is super easy to make, and you can top it with tons of vegetables!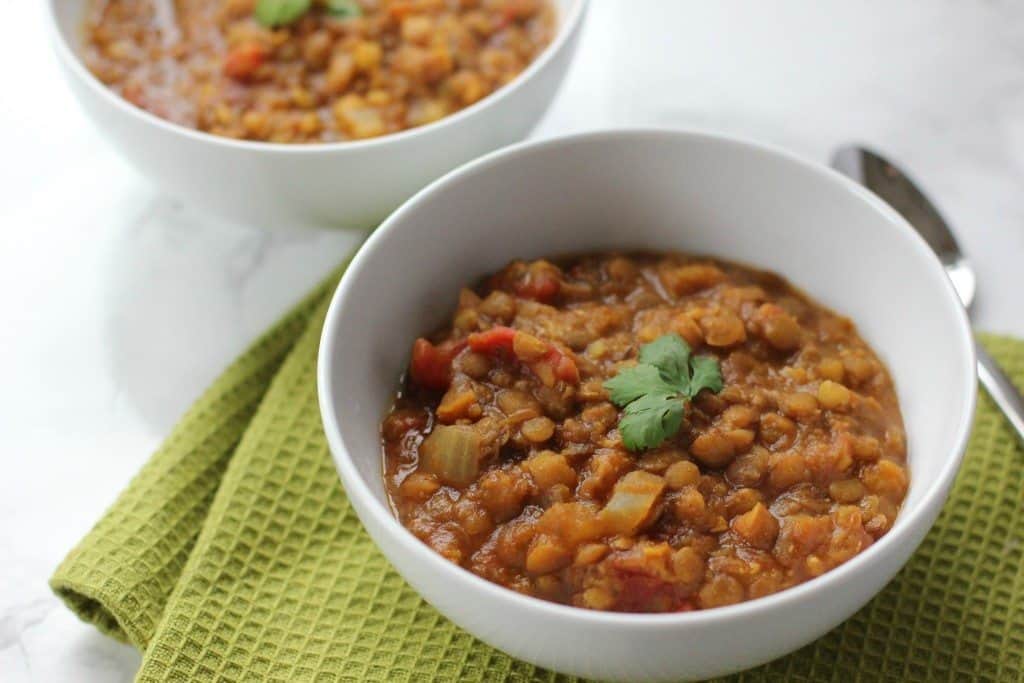 These easy curried lentils are super filling and hearty. It's also really inexpensive to make!
These continue to be a popular recipe, maybe because they look fancy, but are super easy?
Have you ever tried a special diet? Do you have any tips or tricks to share?