How to Eat Less Meat
I've been a vegetarian for nearly 15 years, but I don't try to convince people to stop eating meat. While I do think that a plant based diet comes with a lot of health benefits, simply cutting back on your meat intake is a step in the right direction.
If you eat a lot of meat, it can feel overwhelming to give it up completely, but making small changes to your diet can turn into healthy habits. You don't have to completely change your lifestyle to start enjoy meatless meals.
Add in other umami foods
Umami is the savory flavor typically found in meat dishes. It's one of the five tastes: sweet, sour, salty, bitter, and umami! While it might be traditionally found in meat, ingredients like mushrooms, tomatoes, and soy sauces are high in glutamates, which is where that flavor comes from. Try adding some mushrooms to your pasta sauce or use tomato paste in your vegetable soup to get more umami flavor.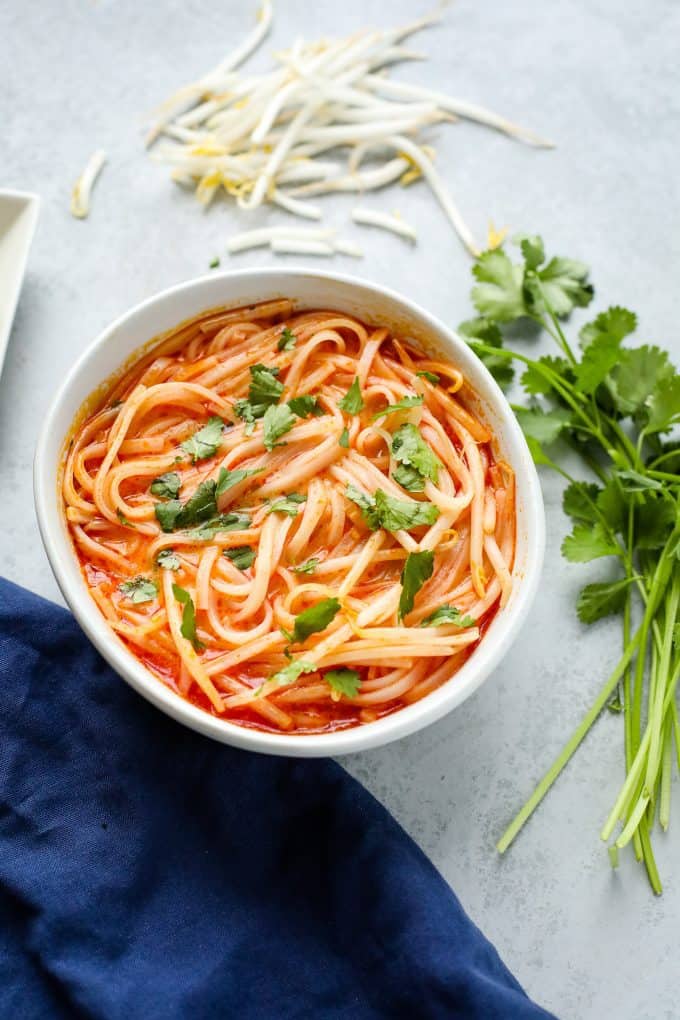 Try different cuisines
I'm from a traditional Midwestern family. We didn't eat things like Indian food, Thai food, or sushi. Think outside the "meat and potatoes" dishes because many other cuisines have a heavier focus on vegetarian foods. Order black bean tacos when you're at a Mexican restaurant. Try channa masala (spiced chickpeas) when you're ordering Indian. Think outside of your normal routine to give yourself more meatless options.
Do a little research
It can take a bit of planning to change your habits, but once you know what's on the menu, it's easier to envision a vegetarian diet. I have a bunch of weekly vegetarian meal plans that can get you started! It's a great way to get some ideas and plan a meatless menu at home. If you're dining out, take a look at the menu before you go and don't be afraid to ask for substitutions!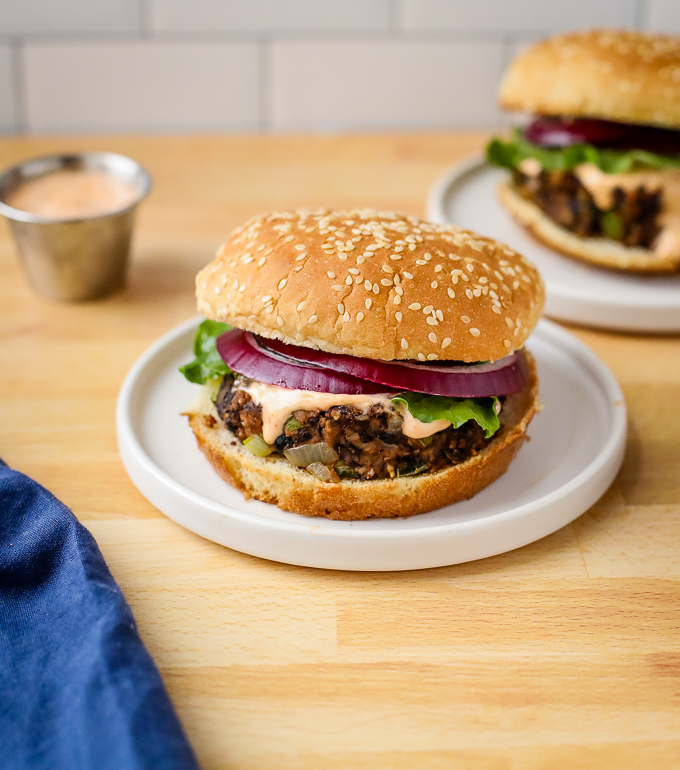 Explore new ingredients
Grains are a great way to bulk up a vegetarian meal but don't limit yourself to just pasta. Try a farro soup or baked quinoa. Beans are an easy staple but don't forget about other legumes like lentils or split peas. Peanut butter and almond butter are great bases for stir-fry sauces and salad dressings. They're all healthy sources of plant-based protein, which can help you feel full and satisfied. If you're looking for more ways to add protein to your diet, check out this list of my favorite plant-based proteins.
Use meat as a flavor rather than as the main dish
A little bacon could add a lot of flavor to a dish, and it can also help the carnivores in your life get over the idea of a meal with less meat. Cutting back gradually can help meat eaters feel like they're not missing out on anything, but if you take meat out of the spotlight, you'll naturally eat a little less meat.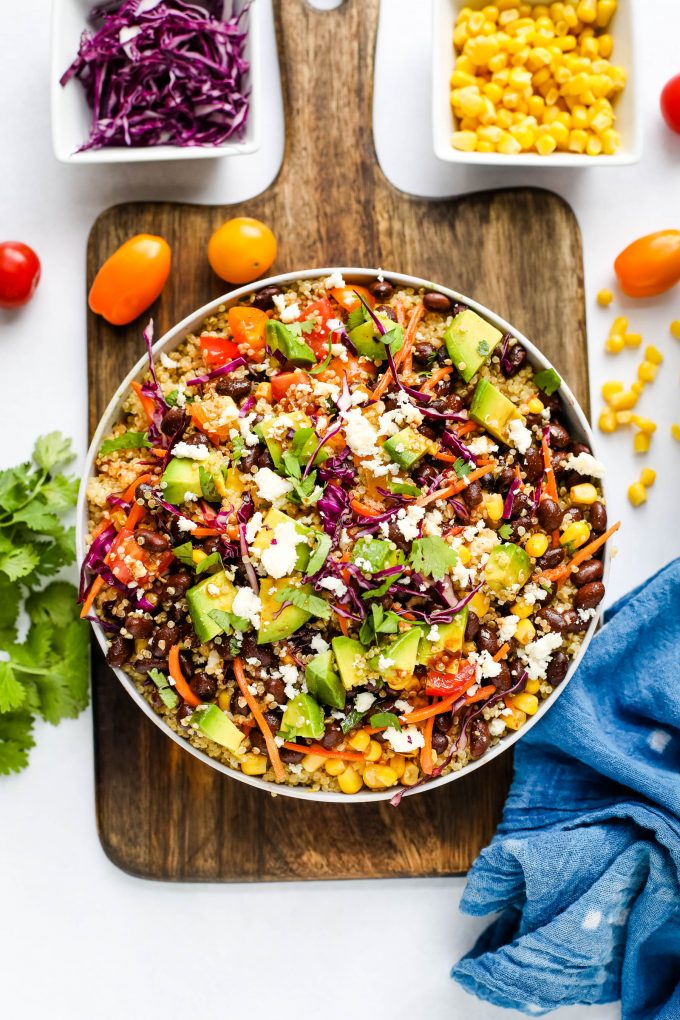 Those are just a few ways to cut back on meat. Of course, if you need some meatless recipe ideas, I have plenty of those! Little changes can add up to big health benefits!
How do you incorporate meatless meals into your routine?
P.S. If you're curious about the benefits of a plant-based diet, I recently finished reading Whole: Rethinking the Science of Nutrition, which was a great read! It looks at nutrition from a holistic perspective and the findings were pretty eye opening.
This post was originally published in August 2015. Updated June 2021.