Tone It Up Meals: Week 1
The latest Tone It Up challenge started on Saturday and I've been doing my best to stick with it! This challenge is only 31 days long so it's a little easier to focus on sticking with it. I'm only on day 5 but I'm already feeling great! So here's what I've been eating on the Tone It Up Nutrition Plan!
I started out with this coconut mango smoothie bowl, using some of my Tone It Up Perfect Fit protein. (I wish they were still selling the coconut flavor! It's so good!)
I let it settle and drank some coffee and then I went for a 3 mile run. It was kind of gloomy out and I wasn't really in the mood to run but I scrolled through Instagram for some #TIUTeam motivation. That was all I needed to get out the door! Once I got back, I felt pretty good. I decided to make some skinny apple cinnamon muffins to have for an on the go snack.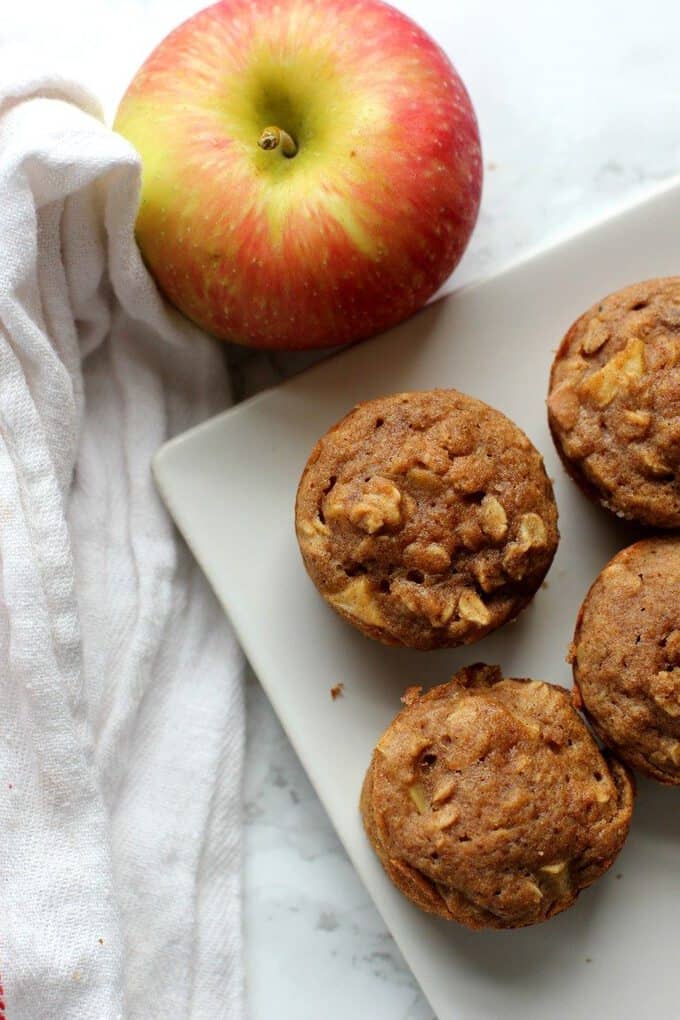 These weren't from the meal plan but I made a recipe that is pretty close to a TIU Approved snack. (They usually make all their recipes gluten free but sometimes a little whole wheat flour tastes better, in my opinion!)
Normally I have a salad for lunch, especially when I'm at work. But on the weekends I like to switch it up. I decided to make some curried red lentils.
I wasn't super happy with the result, so you won't be seeing the recipe here just yet. Still, it was healthy and it filled us up!
Later in the afternoon, I snacked on an apple with almond butter. The Tone It Up Nutrition Plan technically says not to have a lot of fruit after lunch but it's what I was craving so just went with it.
I've been apple obsessed lately! (Plus it was a Honeycrisp apple, so it was extra yummy.)
Dinner is supposed to be "lean, clean, and green" so I might not have hit the greens quota but I did get in extra veggies!
I reheated some leftover black beans and tossed them over this riced cauliflower. Boulder sent me some samples to try and I was actually surprised with how good this was. When I've tried it in the past, cauliflower rice has turned out soggy or bitter but this had a good texture and a great flavor. I just steamed it in the bag and then drained it in a strainer. It was a nice way to get in some extra veggies.
I've been trying to cut back on snacking after dinner. Usually, I just have a little cup of frozen grapes.
I just keep a giant bag in the freezer for when I need a sweet treat!
So that's a day on the Tone It Up challenge! If you've been thinking of trying it, you can see more of my meals and results on my first Tone It Up 7 Day Slim Down here.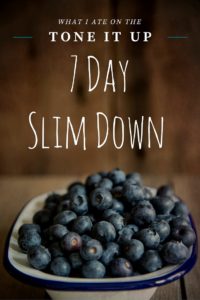 What's have you been craving for breakfast lately?
I'm linking up with Laura for What I Ate Wednesday!