It's fall, which means everyone is going crazy for pumpkin. And while I like pumpkin… if we're being honest, I'm team apple. I think we take them for granted because they're available year round but this is their season. Let's celebrate.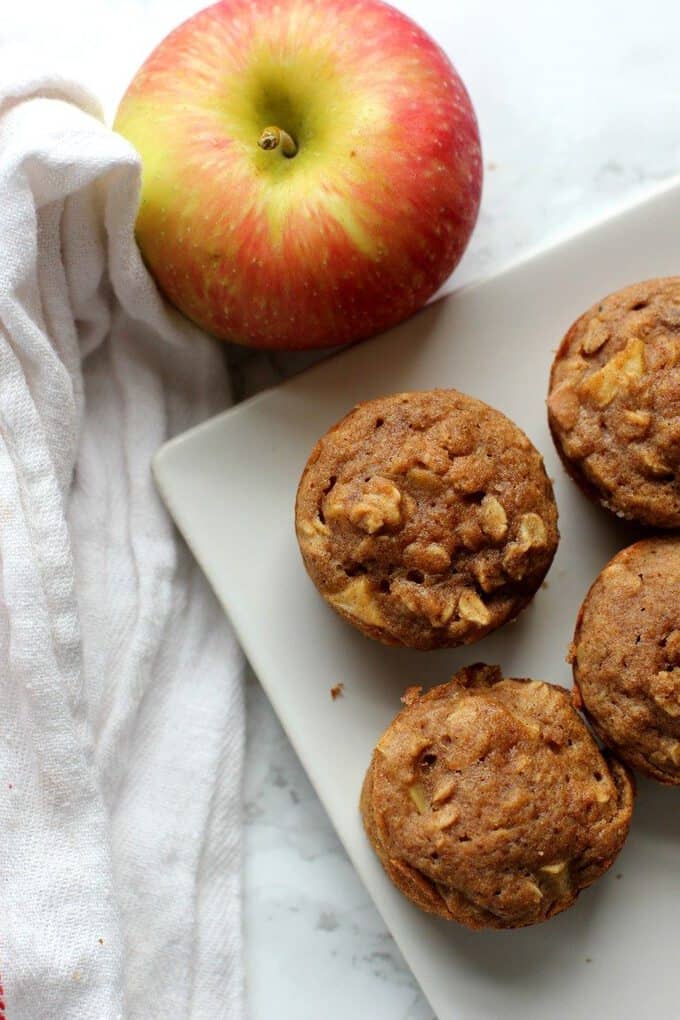 I could eat an apple every single day and be happy. With peanut butter. Or cinnamon. Or cheese. Or just a plain old apple. So while I was debating making pumpkin muffins, I decided to make apple muffins instead. It's time for apples to get the spotlight. (Plus I'll never figure out an easier pumpkin muffin recipe than these 3 ingredient pumpkin chocolate chip muffins, so let's just call it a day.)
So back to these muffins.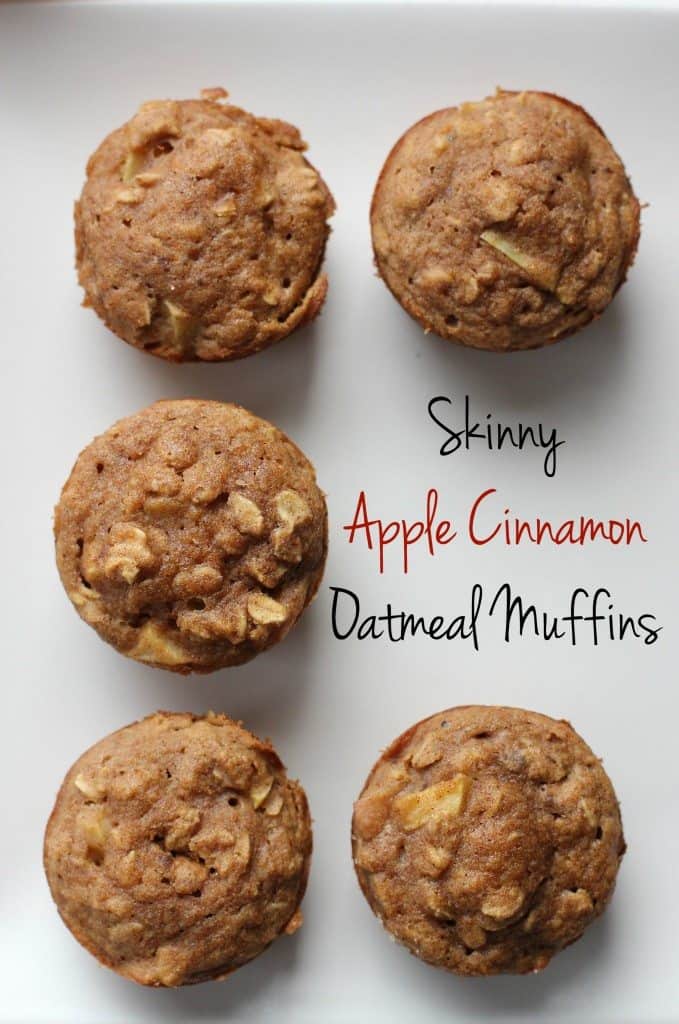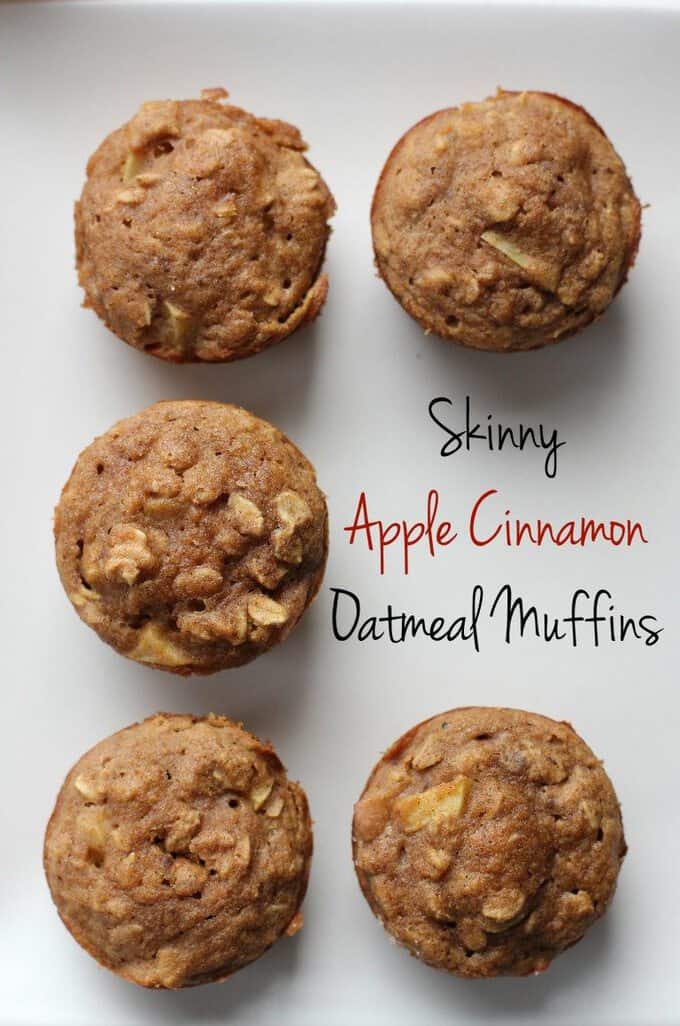 Print
Skinny Apple Cinnamon Muffins
Makes 12 mini muffins, or double the recipe for 12 large muffins
Author:
Prep Time:

15 mins

Cook Time:

15 mins

Total Time:

30 mins

Yield:

12

Category:

Breakfast or Snack
Ingredients
1/2 cup old-fashioned rolled oats
1/2 cup unsweetened applesauce
1/4 cup milk (I used skim)
1 large egg
1 tsp vanilla
2 tbsp coconut oil, melted
1/4 cup coconut sugar
1/2 cup whole wheat pastry flour
1/2 tsp baking powder
1/4 tsp baking soda
1 tsp cinnamon
1/4 tsp salt
1/2 small apple (I used Honeycrisp but fuji, gala, etc. would work)
Instructions
Preheat the oven to 350.
In a large bowl, combine the oats, applesauce, milk, egg, and vanilla.
Make sure the coconut oil is melted, then add it to the bowl.
Stir in the coconut sugar, flour, baking powder, baking soda, salt, and cinnamon.
Dice the apple into tiny chunks. You don't want the pieces to be too big or it'll make the muffins a little soggy.
Stir in the pieces.
Spray your muffin tin with non-stick spray.
Scoop the batter into the muffin tins.
I made mine into 12 mini muffins but you could make larger muffins if you like, you'll just need to bake them longer.
For the mini muffins, bake for 14-18 minutes, or until they're a little brown on the edges.
Let cool for a few minutes before trying to remove them from the pan.
These smell like fall, thanks to all that cinnamon! Each mini muffins is only 77 calories each. I actually added a buttery crumb topping to half of them (for Alex) and left the other half plain. If you do want to add a fancy topping, just crumble a little butter, sugar, and cinnamon together and sprinkle it on top before you bake it.
Looking for more muffin ideas?
These mini vegan chocolate avocado muffins are my personal favorite!
These mini strawberry muffins are gluten-free, thanks to almond flour.
These full sized banana protein muffins are only 60 calories each!
What's your favorite kind of muffin?