Spicy Brussels Sprout Chips
If you're a fan of kale chips, you'll love these Brussles sprout chips! They're crunchy and spicy, making them the TV snack. Did I mention they're healthy?
Alex and I have been enjoying the long Memorial Day weekend, despite a bit of rain. We spent Saturday in Charlottesville enjoying the views from a vineyard and Sunday morning we went on a 4 mile hike near the river.

You might be headed out to a barbecue today or maybe you're just relaxing at home, but I've got a quick and easy recipe for you!
I recently received Laura Miller's Raw. Vegan. Not Gross. cookbook and I couldn't wait to flip through it. I always enjoyed watched her Snapchat videos on the Tastemade channel so I was excited to try some of her recipes! I love how the cookbook is written and the photos are gorgeous. One of the recipes that caught my eye was these Spicy Brussels Sprout Chips.
Print
Spicy Brussels Sprout Chips
Prep Time: 15 mins
Cook Time: 20 mins
Total Time: 35 minutes
Yield: 4 1x
Category: Snack
---
Scale
Ingredients
1lb Brussels sprouts
1 to 2 tbsp olive oil
1 tsp chili powder
1 tsp cayenne pepper (less if you don't like spice)
Salt & pepper to taste
---
Instructions
Preheat the oven to 250.
Peel all the leaves off of each Brussels sprout. It helps a bit to trim the ends off first and peel the layers off. It's a bit time intensive but it's not too bad!
Toss with olive oil and spices. I just stirred mine up in a big bowl.
Spread in a single layer and bake for 15-20 minutes until they're brown and crispy.
They will shrink up, so when you take them out of the oven, it'll be a smaller pile than you started with!
---
I loved how spicy these were. My friend Alexa and I snacked on them one afternoon and it was nice to have a snack we didn't have to feel guilty about. It's all healthy ingredients!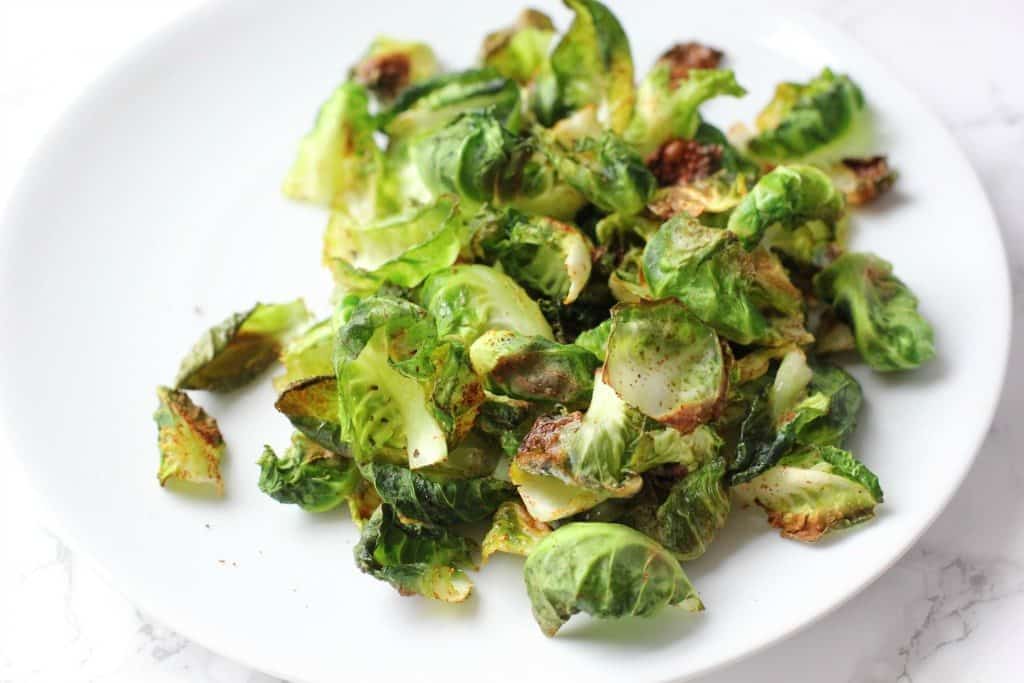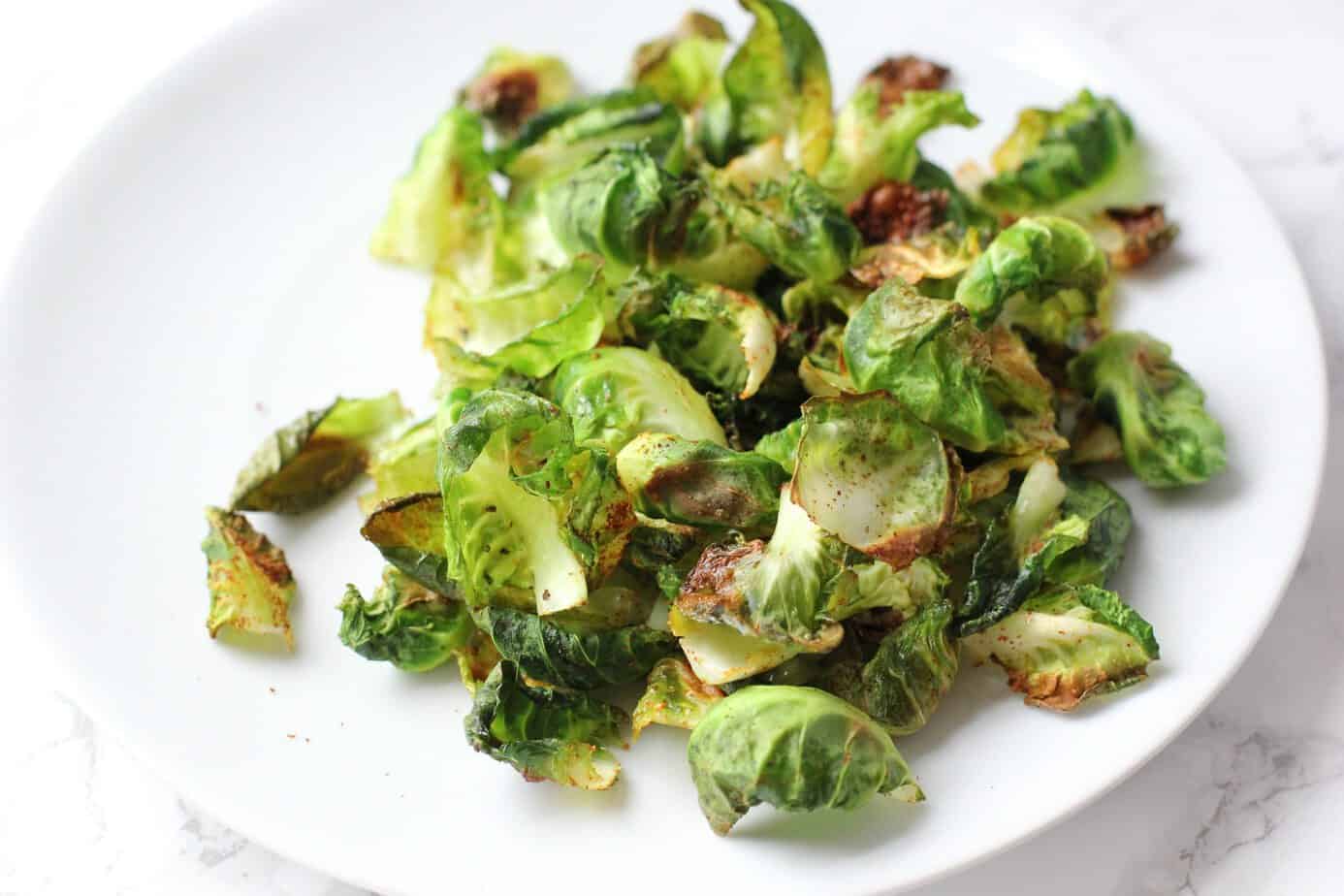 These little chips are the perfect snack if you like a spicy, salty crunch!
If you prefer cheesy over spicy, try these vegan kale chips!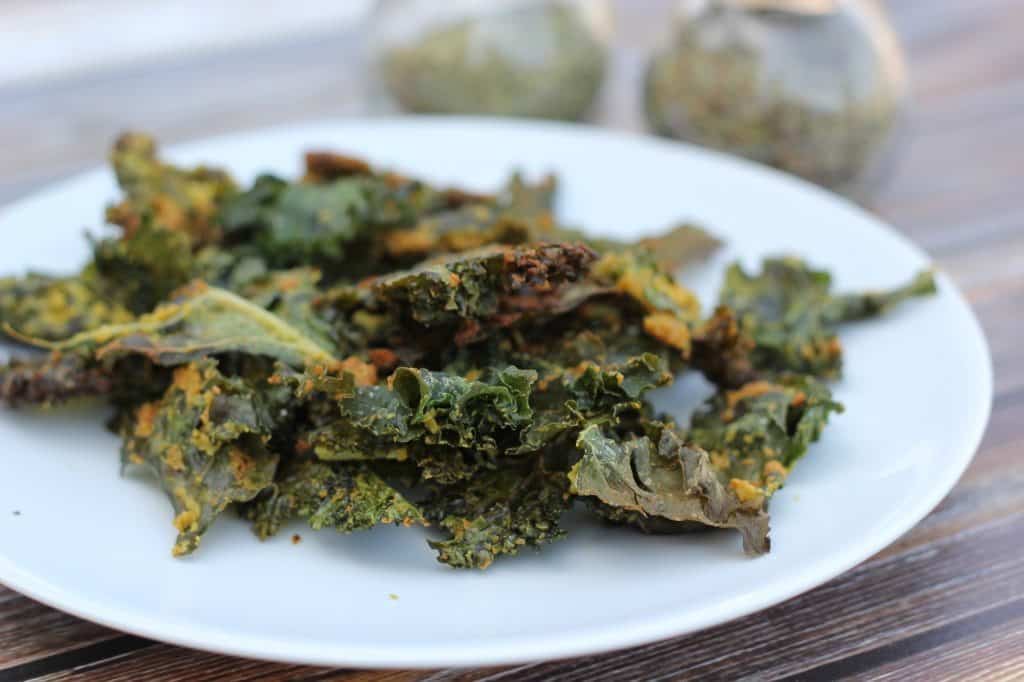 Warning, they're addicting!
Have you ever had a "veggie" chip?