Local Tasting with Terra's Kitchen
Last week, I had the opportunity to visit Blanchard's coffee roasting facility to learn about Terra's Kitchen, enjoy a few tacos, and taste a little local and moonshine! If you haven't heard of Terra's Kitchen, it's a meal delivery service that focuses on healthy, simple meals that can be made in 30 minutes or less. I'm all about easy, healthy meals so I was excited to learn that they deliver in Richmond (and most of the country!)
To celebrate their launch here in Richmond, they teamed up with Blanchard's Coffee, Belle Isle Craft Spirits, and Gearhart's chocolate to give us a little taste of what we could expect from a Terra's Kitchen meal. I'm a regular Blanchard's coffee drinker and I've had the pleasure of tasting Gearhart's in the past, but I was new to Terra's Kitchen and Bell Isle's moonshine! Clearly I was excited for both!
Shortly after we arrived, they poured us a cocktail made from Bell Isle Moonshine, infused with Blanchard's cold brew coffee. I've only had moonshine once before on a trip to Nashville, so I'm certainly no expert but this was quite good!
Moonshine is strong stuff so I just had one of these cocktails but it was really refreshing and a nice thing to sip on while chatting with a few other local bloggers and business owners.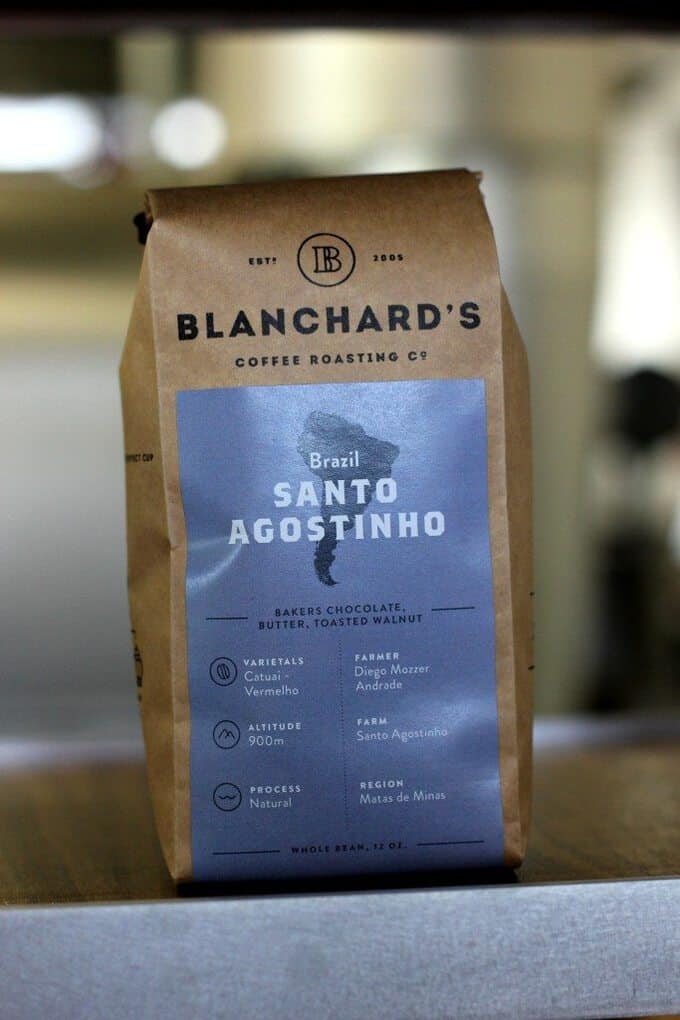 I was also excited to see the new Blanchard's roasting facility since they moved to Scott's Addition last November. It's an amazing space with huge coffee roasters, giant windows, and tons of natural light. I love their coffee so it was exciting to see some of the new roasts coming out.
The event taught me a lot about what Terra's Kitchen is all about. Obviously, it's a meal delivery service but there's a unique passion behind it. Their mission is all about helping families make memories around the dinner table. As someone who grew up with family dinners nearly every night, I'm happy that I have those memories but I know that life gets crazy and it seems like it's harder and harder to keep up the dinner tradition. Family dinners are important and I love that Terra's Kitchen is making it easier!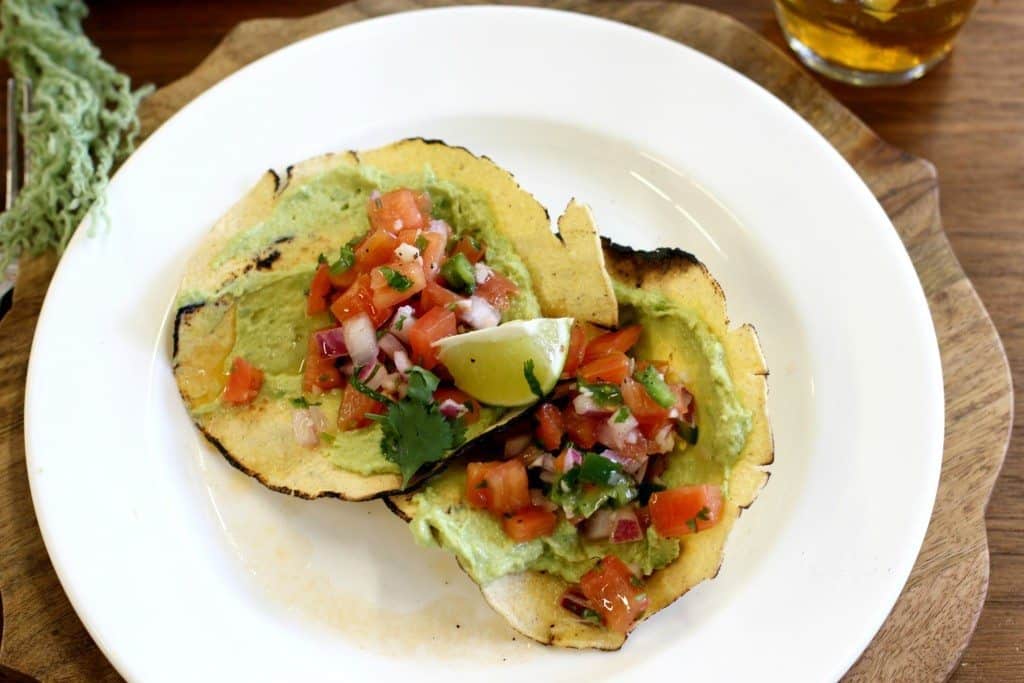 For dinner, they made us avocado goat cheese tacos which were delicious. I had mine with extra veggies but the meat eaters had chicken on theirs. It was simple, delicious, and healthy which is exactly what I like making for dinner!
For dessert, I had a little chocolate from Gearhart's chocolate which was the perfect way to end the meal!
I'm so excited to order my own Terra's Kitchen meal kit! I'll definitely let you know how it goes and what recipes I try. They have tons of gluten-free, vegetarian, vegan, and paleo options so there really is something for everyone! If you do want to try it, you can use my code VEGGIES50 to receive $50 off your first order!
Growing up, did your family have dinner together often?
This is a sponsored conversation written by me on behalf of Terra's Kitchen. The opinions and text are all mine.