Easy Parmesan Orzo Pasta
This creamy Parmesan orzo pasta can be made in just 15 minutes! It's a perfect side dish and you only need a handful of pantry staples to prepare it!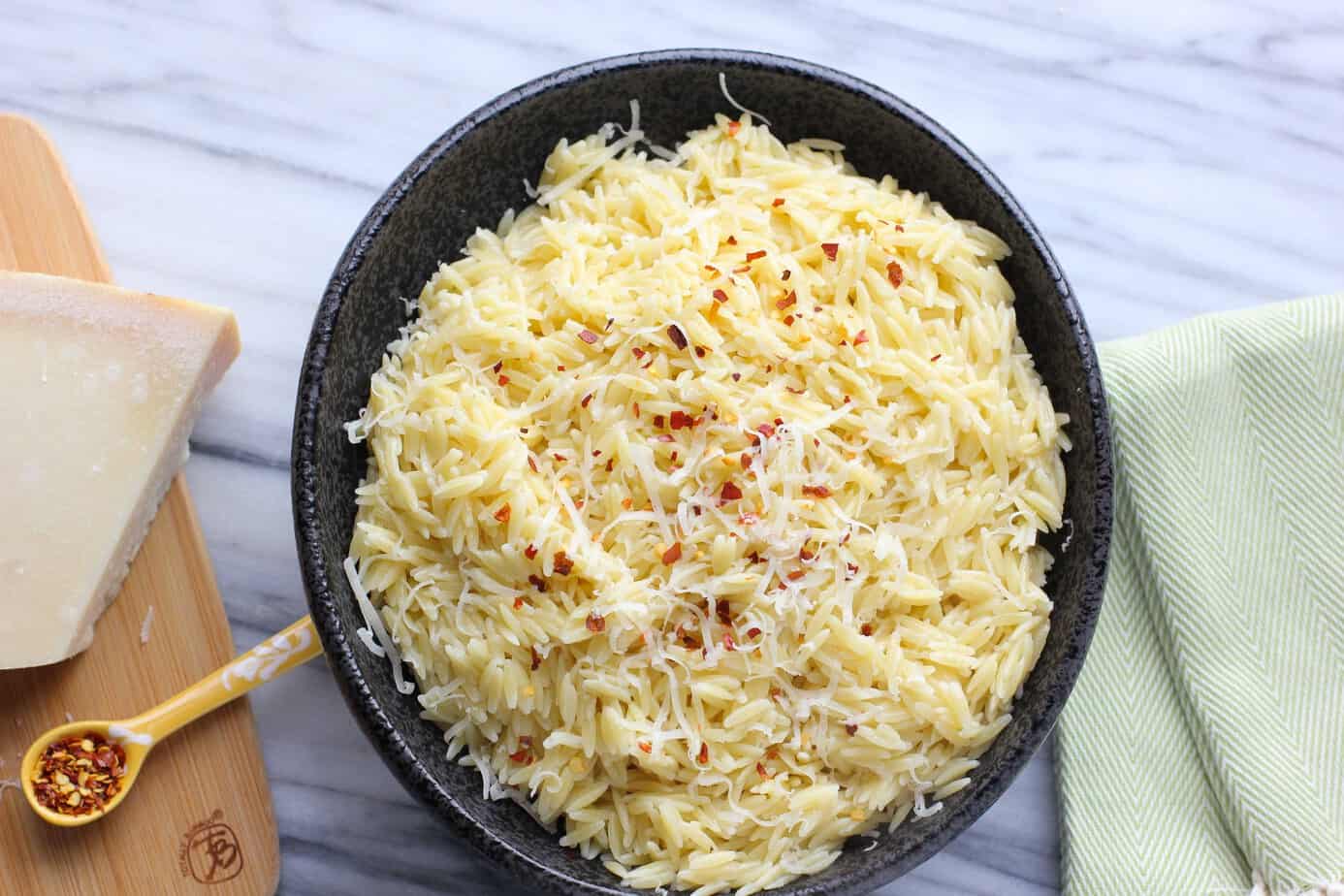 I've been trying to brainstorm new side dish recipes and this one might be a new favorite because it's so quick and easy! This parmesan orzo almost reminded me a little bit of risotto, except that it was so much easier.
What is Orzo?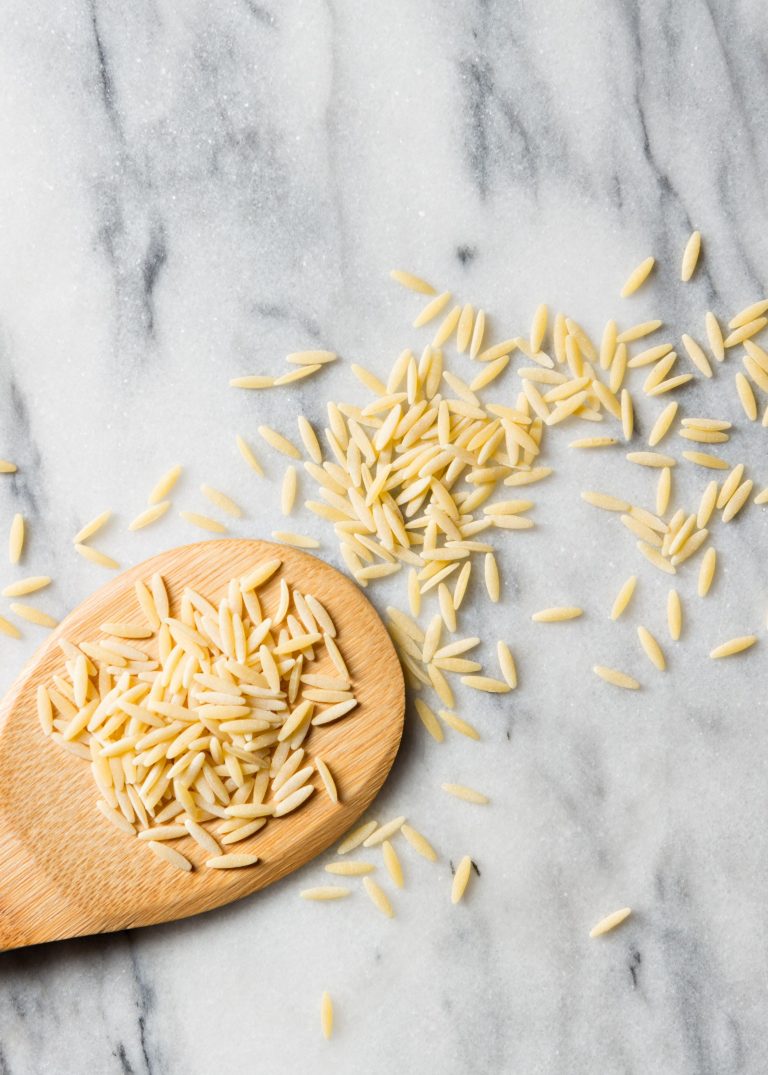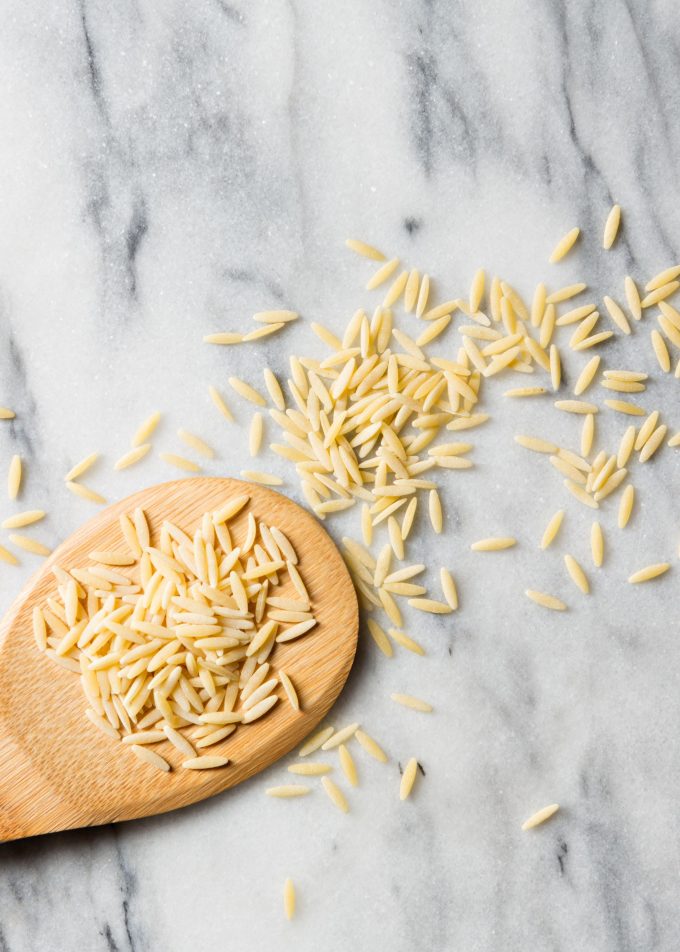 Orzo is a type of pasta. It's small, meaning it cooks quickly. It's shaped like a large grain of rice. It typically takes 6-8 minutes to cook, which makes it perfect for a quick side dish! You can typically find orzo in the past section at the grocery store. You can also get whole wheat orzo pasta, but it may be a bit harder to find.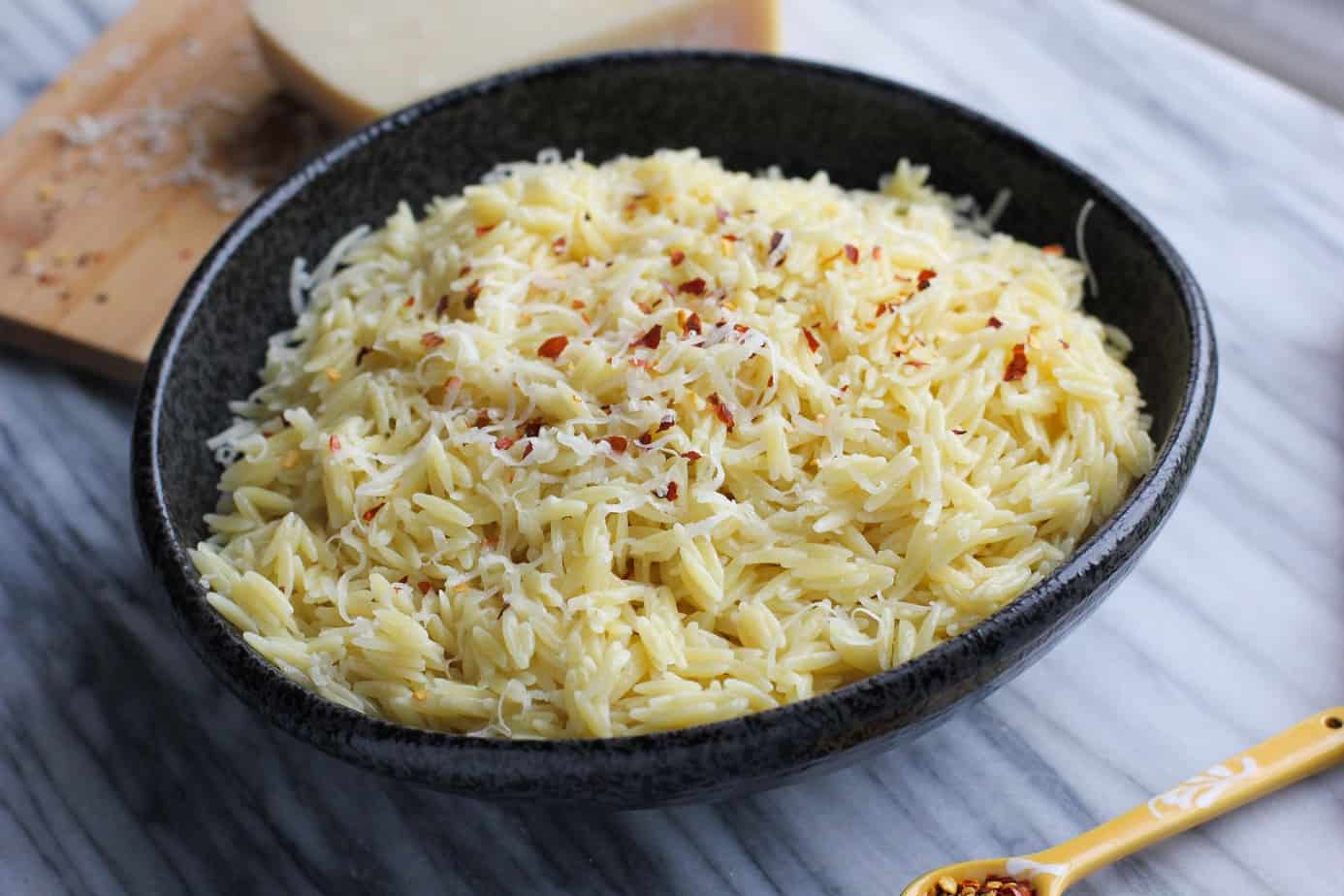 How to Cook Orzo Pasta
To be totally honest, the first time I picked up a package of orzo pasta, I thought it was going to be complicated to prepare. But it's just as simple as any other pasta shape! You can even make orzo in a rice cooker, although I think it's easiest to make it on the stovetop.
Bring a large pot of salted water to a boil
Add the orzo pasta
Stir and reduce heat. Cook for 7-9 minutes.
Drain the pasta in a colander and serve!
How long do you cook orzo?
Once it's added to boiling water, this short pasta is typically cooked after 7-9 minutes. Like most pasta, you can cook it until al dente or you can continue to cook it for a minute or two if you like a softer texture. Orzo can be cooked in water or broth. Cooking it in broth can be a good way to infuse the orzo with additional flavor.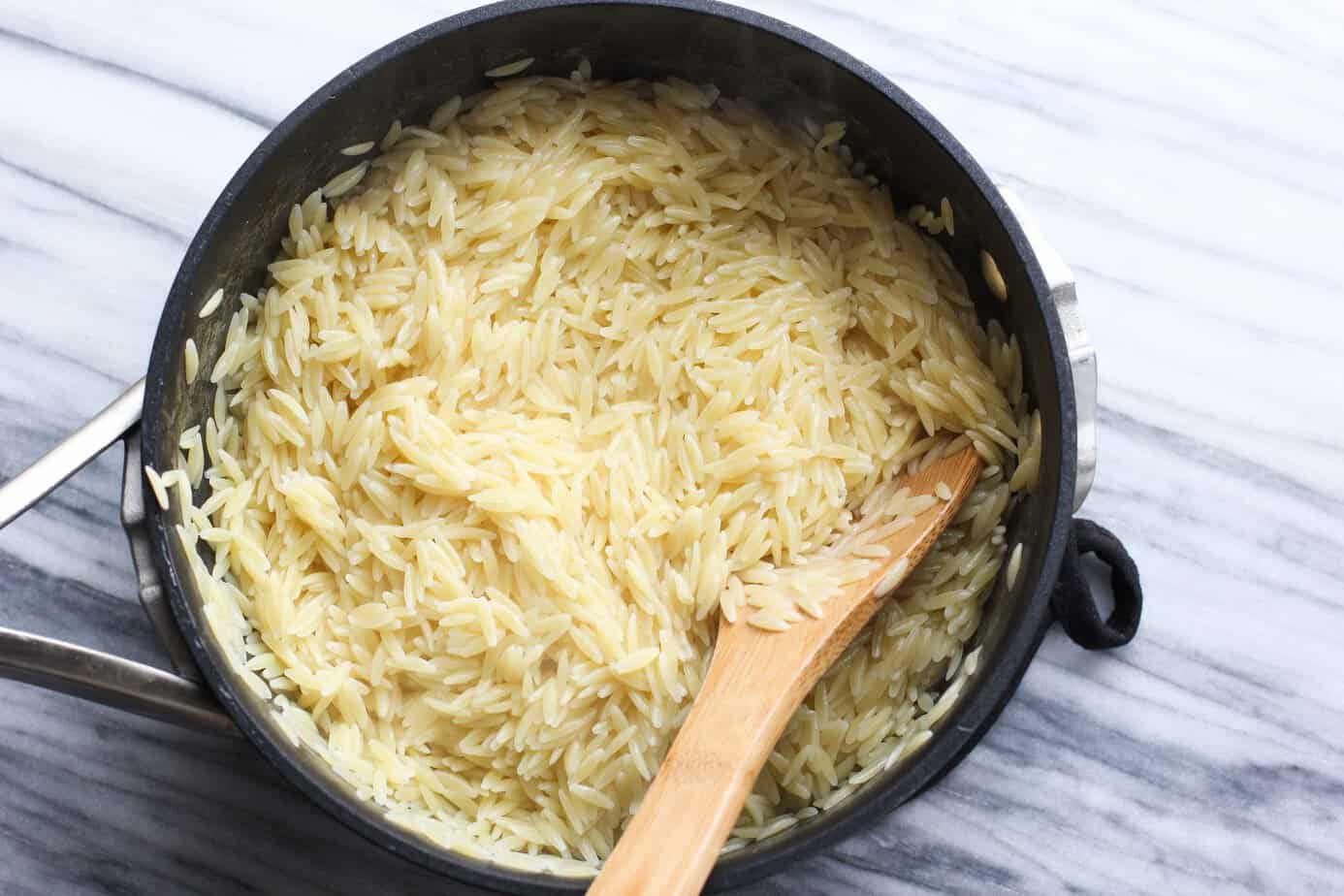 Is Orzo Pasta Gluten-Free?
Traditionally, orzo pasta contains gluten. However, Delallo makes a gluten-free version out of corn and rice, which you can substitute in this recipe if needed. They also make a whole wheat version, which contains more protein and fiber than refined orzo. That can be a great healthier option! Banza makes chickpea "rice" which is actually pretty similar to orzo pasta, but it's made from chickpeas. It works really well in this recipe!
Best Brands of Orzo Pasta
I love Delallo or De Cecco brands, but Barilla also makes a great orzo pasta. As I mentioned, if you need gluten-free orzo, check out Delallo's gluten-free option. You can find orzo in the pasta section of the grocery store, but you may also see it in the rice section. It typically costs between $2-$3 dollars per pound.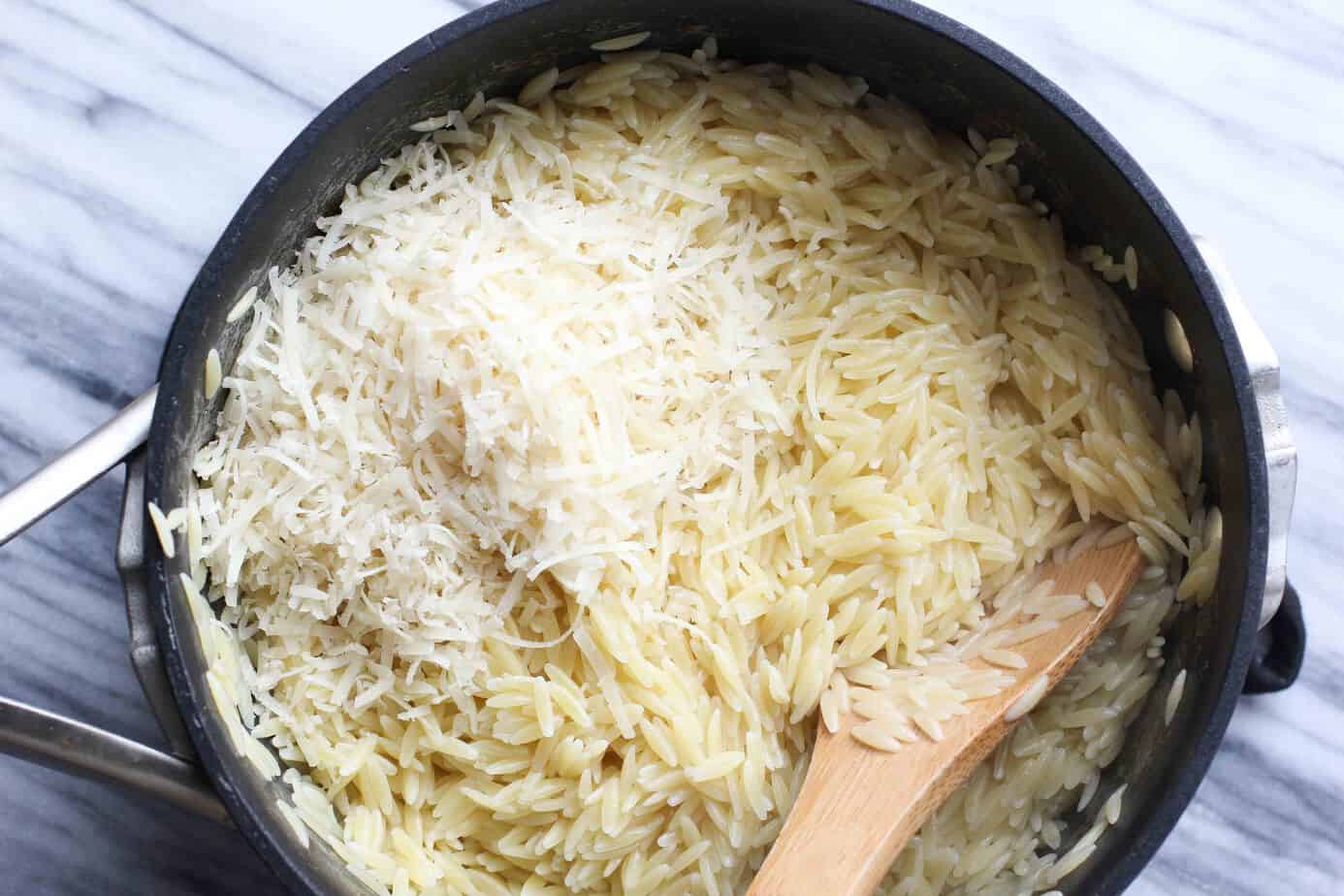 Is Orzo Good For You?
Orzo is just like any other pasta! It's made with refined flour, so it doesn't have a lot of nutrients, but you can still enjoy it in moderation. This recipe has a boost of protein from the Parmesan cheese, and you can pair it with your favorite vegetables. Unfortunately, it is hard to find whole wheat versions of orzo. But if you're looking for an option with more protein and fiber, definitely check out Banza's "chickpea rice".
Parmesan Orzo Pasta Ingredients
Orzo pasta– Obviously, the orzo is the base of this dish, but you could substitute it with a different small pasta, if you prefer.
Olive oil– A little olive oil helps create a creamy texture.
Garlic powder– I like using garlic powder instead of fresh garlic, because it's a little milder in flavor.
Parmesan cheese– The Parmesan cheese makes this dish super creamy and cheesy. You could substitute Pecorino Romano instead.
Salt– Don't skimp on the salt! That helps enhance the flavor.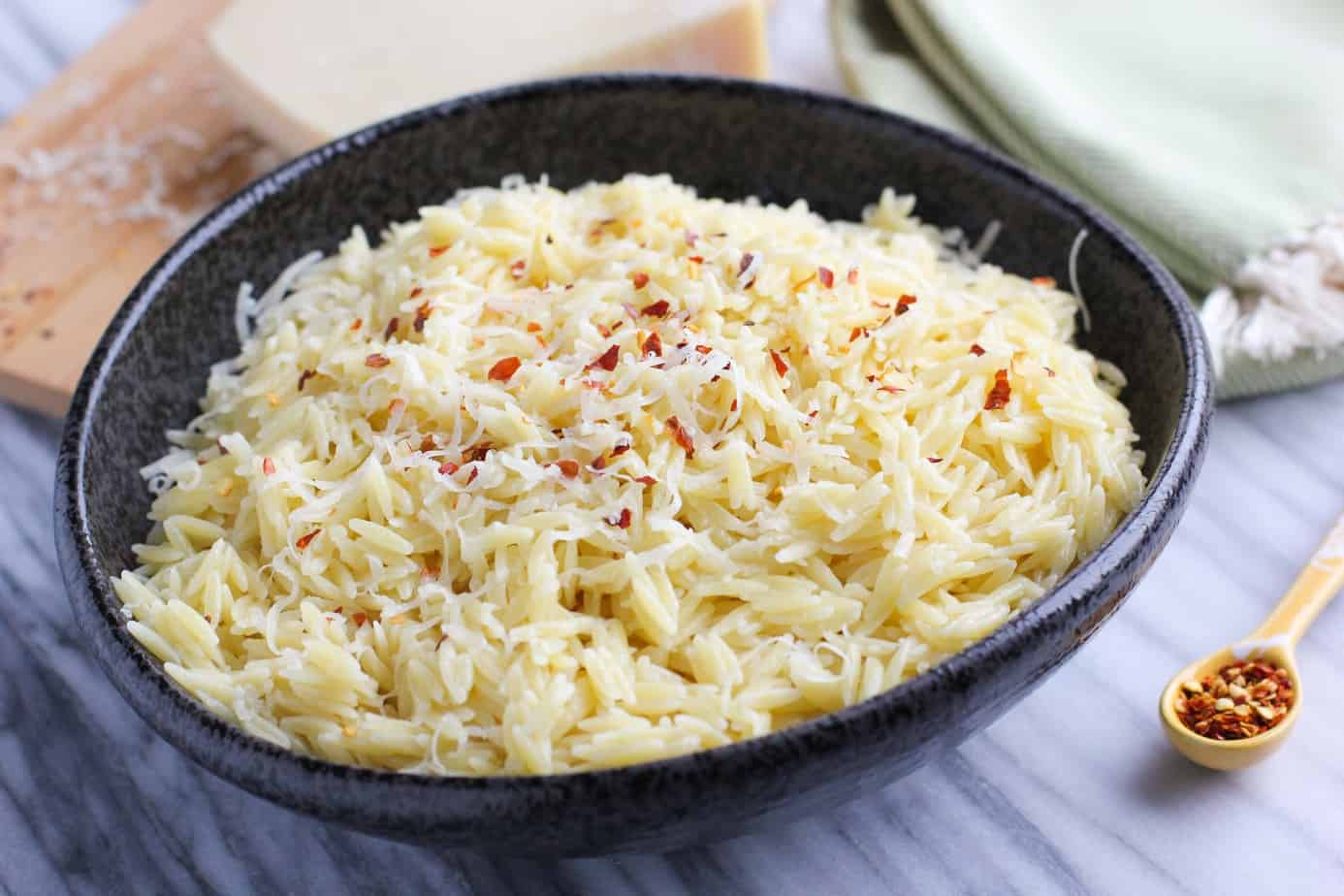 Substitution Ideas
As I mentioned, you can substitute gluten-free pasta, if needed.
If you don't like things spicy, try using chopped basil instead of crushed red pepper.
You can substitute fresh garlic for garlic powder if you prefer, but keep in mind that raw garlic can have a bit of a bite to it. That's why I prefer garlic powder in this recipe.
Print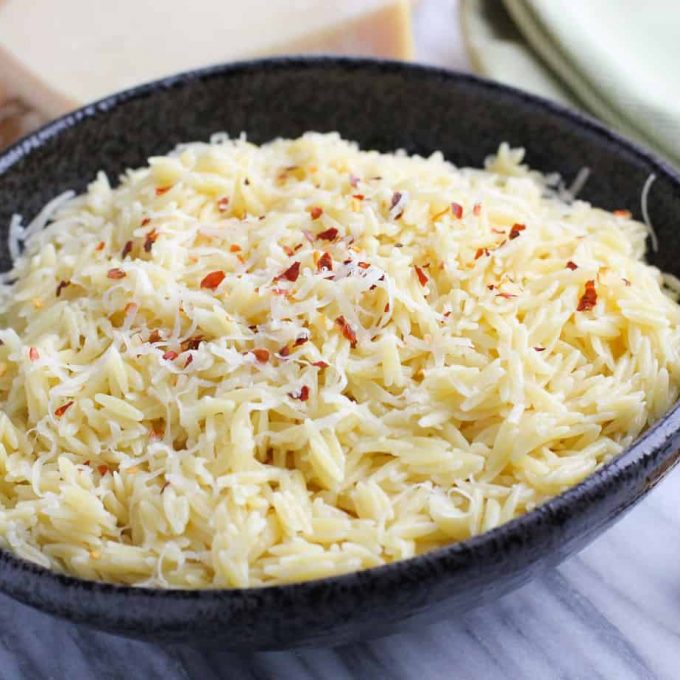 Parmesan Orzo Pasta
Author:
Prep Time: 5 mins
Cook Time: 10 mins
Total Time: 15 mins
Yield: 6 servings 1x
Category: Side Dish
Method: Stovetop
Cuisine: Pasta
---
Description
This creamy Parmesan orzo pasta can be made in just 15 minutes! It's a perfect side dish and you only need a handful of pantry staples to prepare it!
---
2 cups dry orzo pasta
1 tablespoon olive oil
1/4 teaspoon garlic powder
1/2 cup grated parmesan cheese (about 1 oz)
1/2 teaspoon salt
Dash of crushed red pepper flakes
---
Instructions
Bring a large pot of water to a boil and cook the orzo according to the package directions, typically 8-9 minutes.
Drain the pasta, then add in the olive oil, garlic, Parmesan cheese, and salt.
Sprinkle with red pepper and serve warm.
Keywords: parmesan orzo pasta
What to Serve with Parmesan Orzo Pasta
We enjoyed this pasta with a side of this warm kale salad, plus a few cherry tomatoes. But you could also serve this recipe with this Chopped Mediterranean Salad for a complete meal! It would also be delicious with this delicious lentil soup.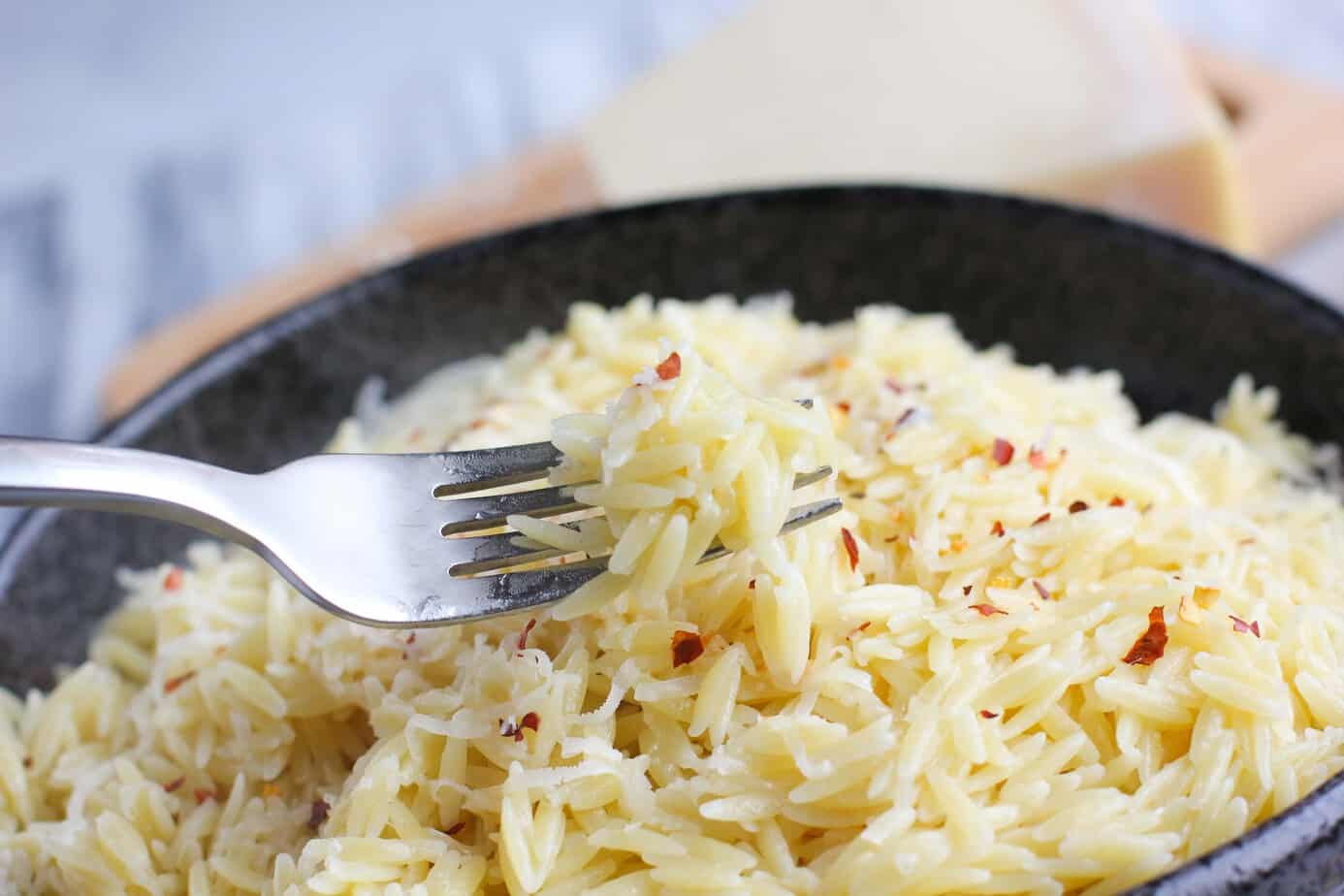 More Orzo Pasta Recipes
This post was originally published in May 2014. Updated January 2019.