Orzo Pasta Recipes
Orzo Pasta is a great pantry staple because it cooks quickly and it's a versatile ingredient! Today, I'm sharing a variety of orzo pasta recipes, for when you need a quick meal. Grab your box of orzo and get cooking!
What is orzo?
Orzo is a small rice-shaped pasta. Most of the orzo you'll find at the grocery store is made with white flour, but there are a few brands that make whole wheat orzo. Whole wheat orzo will have a slightly nuttier taste and a heartier texture but it also has more protein and fiber. If you're looking for a gluten-free option, check out Banza's chickpea rice. I actually think it tastes more like orzo than rice and it's the perfect shape for the recipes below!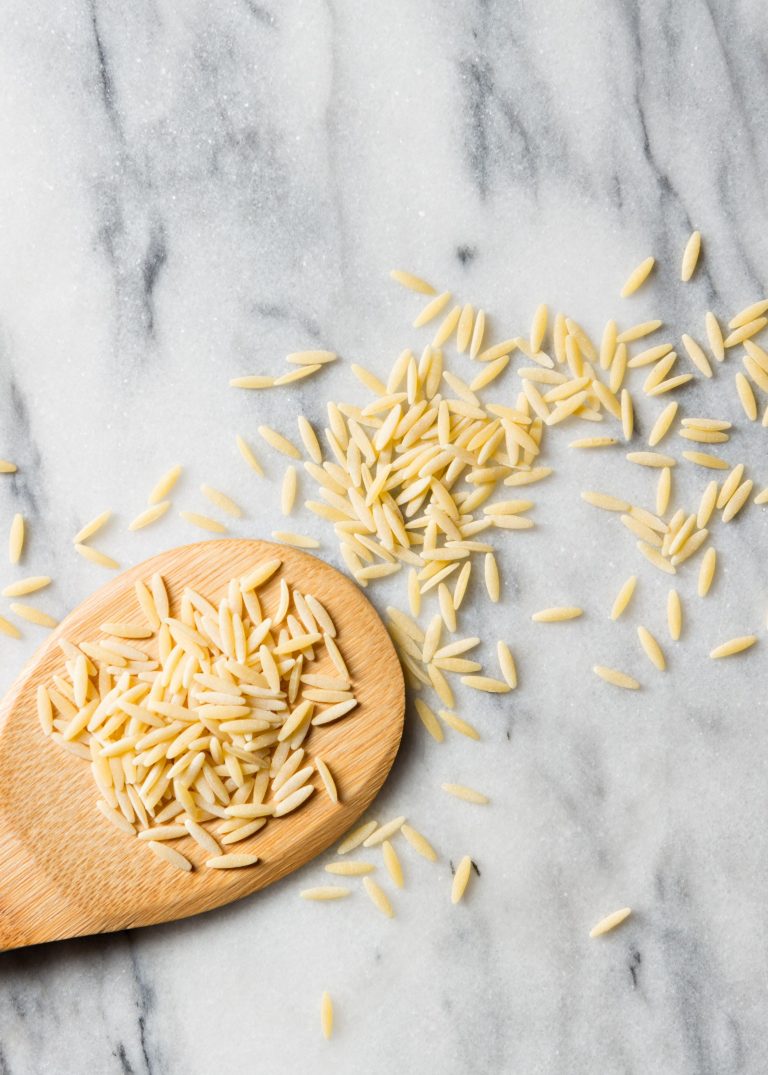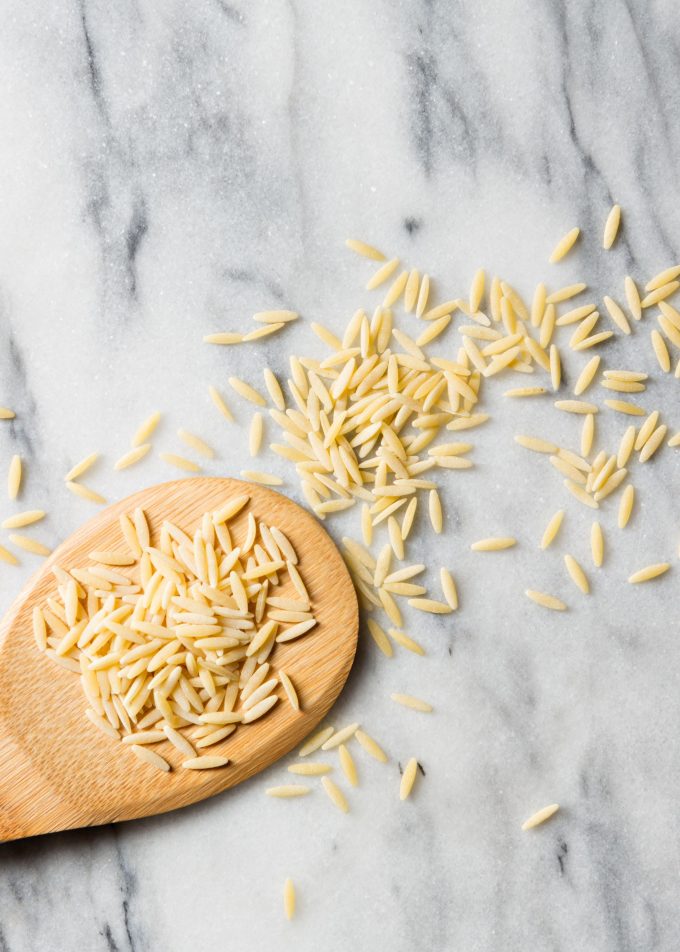 What's the best way to make orzo?
Orzo is just like regular pasta. Bring a large pot of salted water to a boil. Cook until al dente, then drain. Since it's a small pasta shape, it cooks faster than most pasta shapes!
What can I make with orzo?
This is such a versatile pasta! Its small shape works really well in salads but it's also tasty in creamy pasta dishes. Like many pasta shapes, it can work in a variety of your favorite pasta dishes! If you're looking for a few different ways to use orzo, here are some recipes to get you started!
Orzo Pasta Recipes
This easy Parmesan Orzo Pasta makes a great side dish, or you can add protein and make it a main dish! It cooks in just 15 minutes and it's full of salty flavor from the Parmesan cheese!
More Orzo Pasta Recipes
Orzo Soup Recipe
If you're interested in using orzo in a soup recipe, try this easy vegetable orzo soup! It's packed with peas, corn, carrots, and more!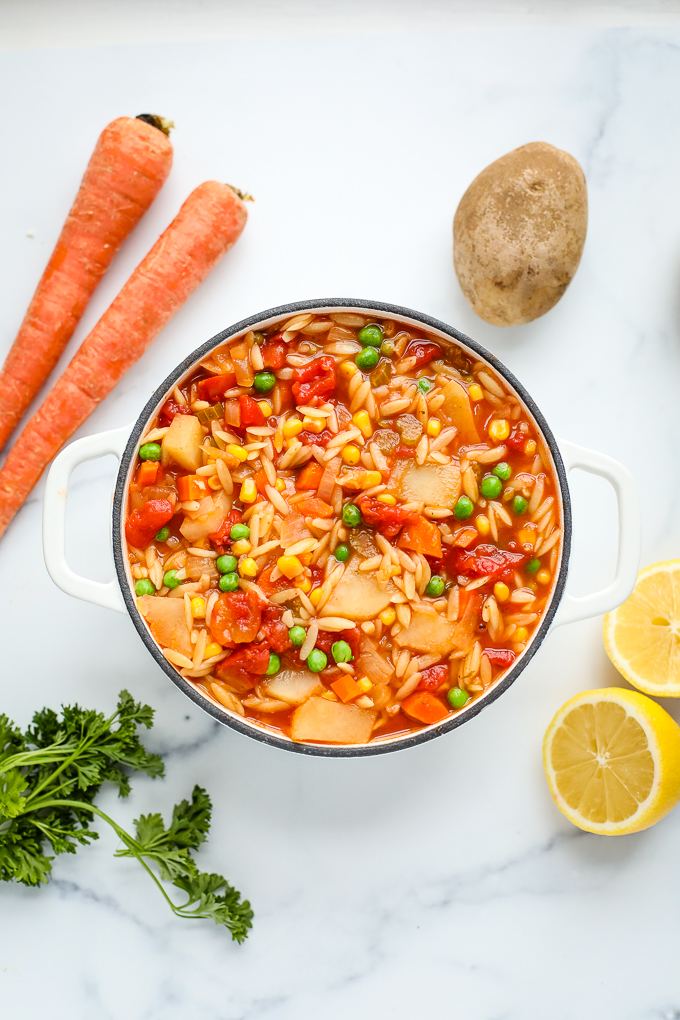 More Orzo Soup Recipes
Orzo Salad Recipes
Orzo is also great for salads! This small little pasta holds its shape in salads and it's great for a make-ahead dish. This Feta and Orzo Pasta Salad has chickpeas, feta, and red onion for tons of flavor! This is one of my favorite ways to use orzo pasta!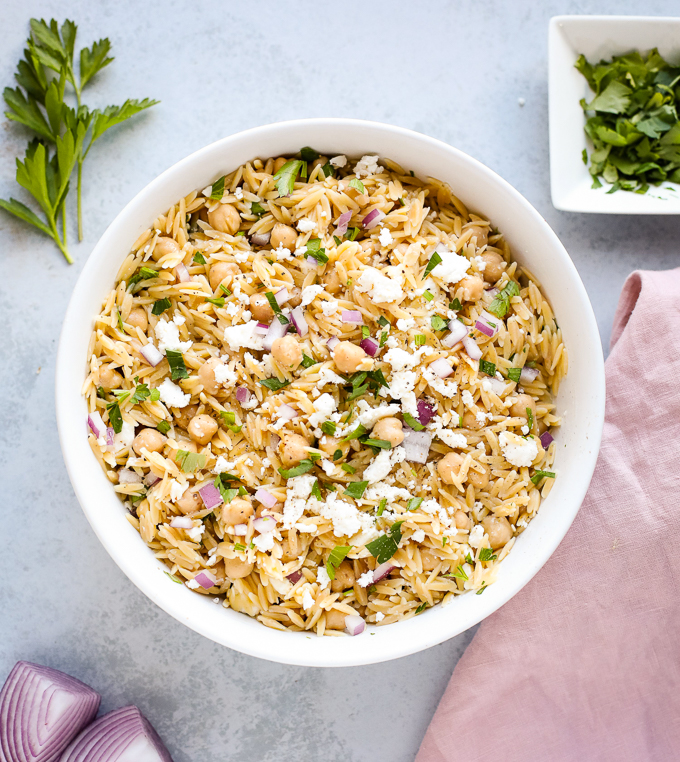 More Orzo Salad Recipes
This Summer Vegetable Orzo Salad is a light and fresh pasta salad, loaded with grilled corn and zucchini, peaches, basil, and feta. It brings together the best of summer ingredients, making it the perfect side dish for BBQs, picnics, and potlucks.
This simple Halloumi and Tomato Orzo Salad features seared cherry tomatoes and halloumi cheese and a delicious balsamic dressing.
Looking for a simple salad recipe? This Lemony Orzo and Roasted Corn Salad is packed with corn, herbs, and dainty little pasta, tossed in a light and simple lemon vinaigrette.
Have you tried orzo? If you have a favorite recipe, leave a link in the comments below!