Easy Greek Salad Dressing
This easy Greek salad dressing is made with just a few pantry staples. It's perfect for a quick salad recipe and it's healthier than most bottled dressings!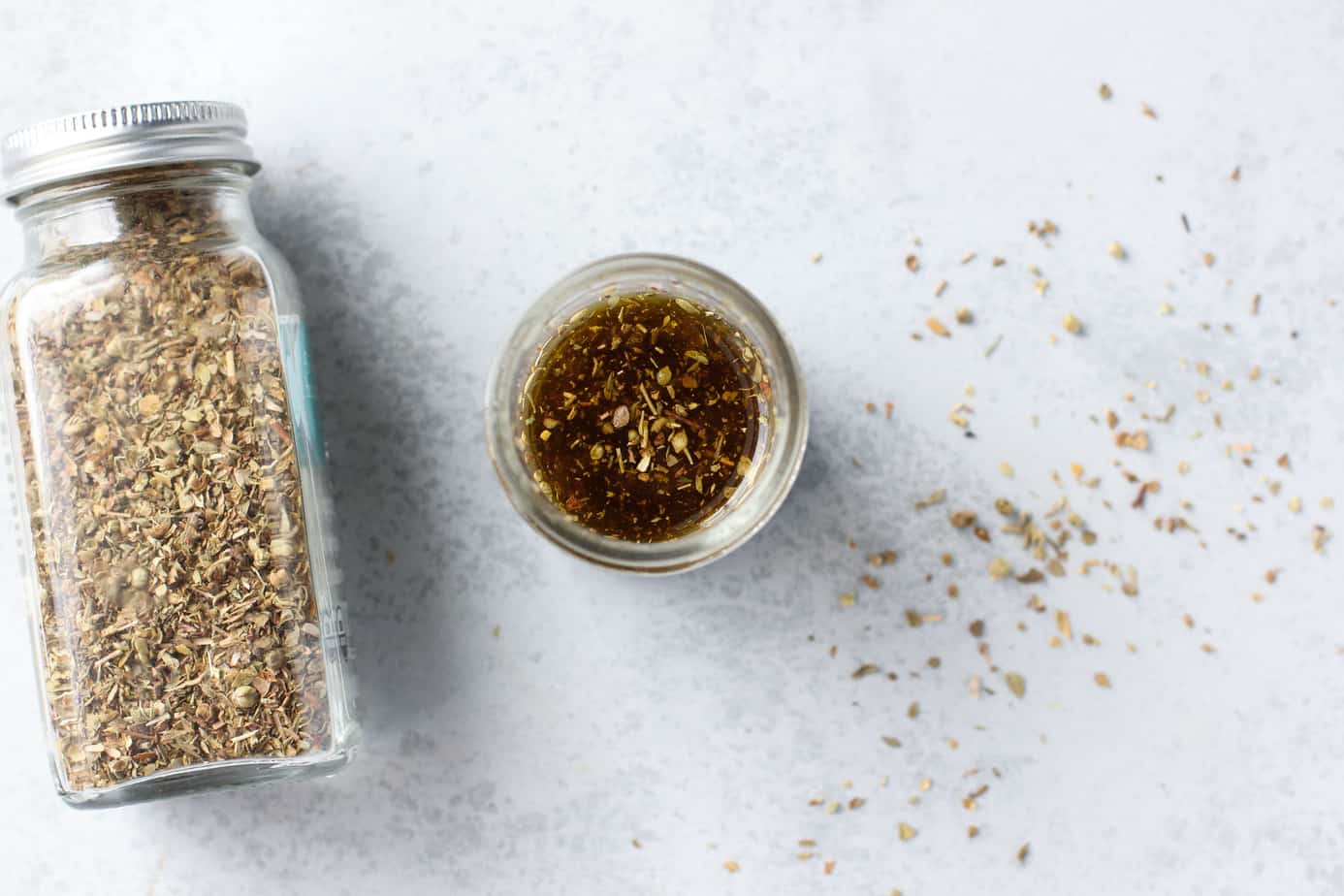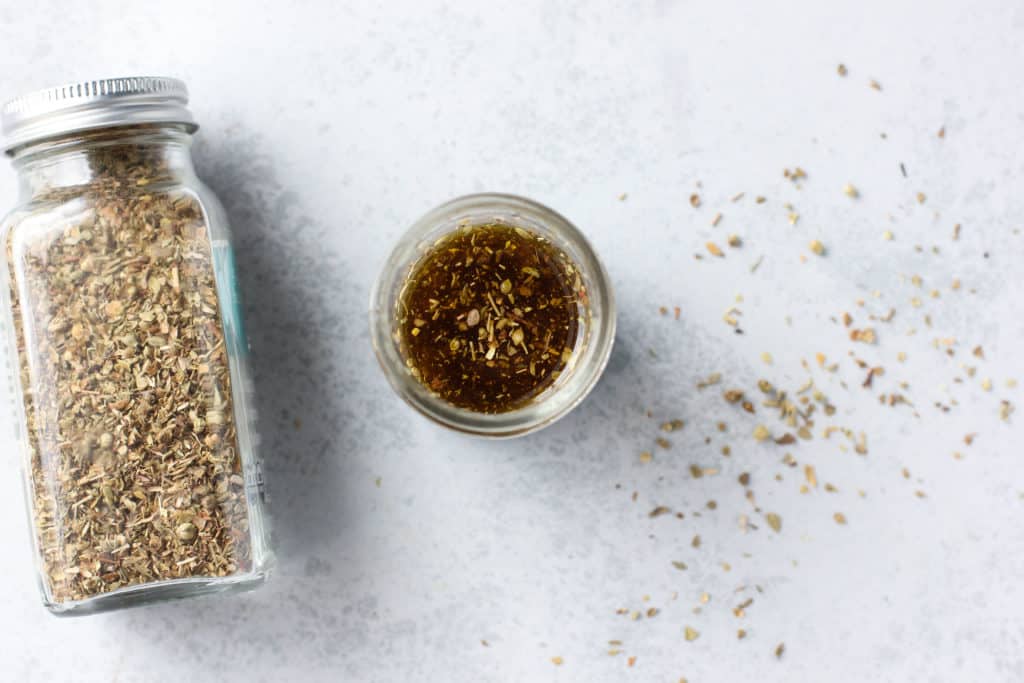 I'm not generally a huge fan of salad dressings. Most of them feel too heavy to me. Plus, have you read the ingredients lists on those store-bought dressings? Some of them can be kind of scary. Often times I just use balsamic vinegar which gets the job done, but I wanted to whip up something a little more complex for this salad. Don't worry, it's still super easy.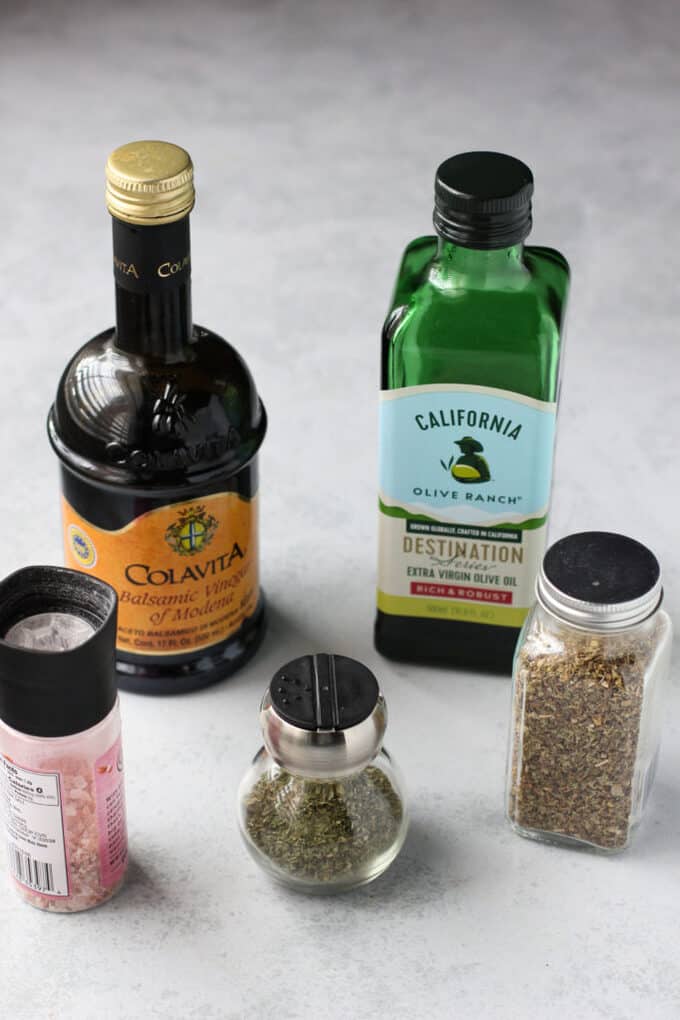 This easy Greek salad dressing contains just a few simple ingredients so it's important that they are high-quality. For the olive oil, I really love the California Olive Ranch Olive Oil because the flavor is amazing. My favorite balsamic vinegar is the Colavita brand which is pretty good for the price. Since this recipe is using dried spices, be sure yours are fresh! If they don't smell fragrant when you give them a sniff, it might be time to toss them.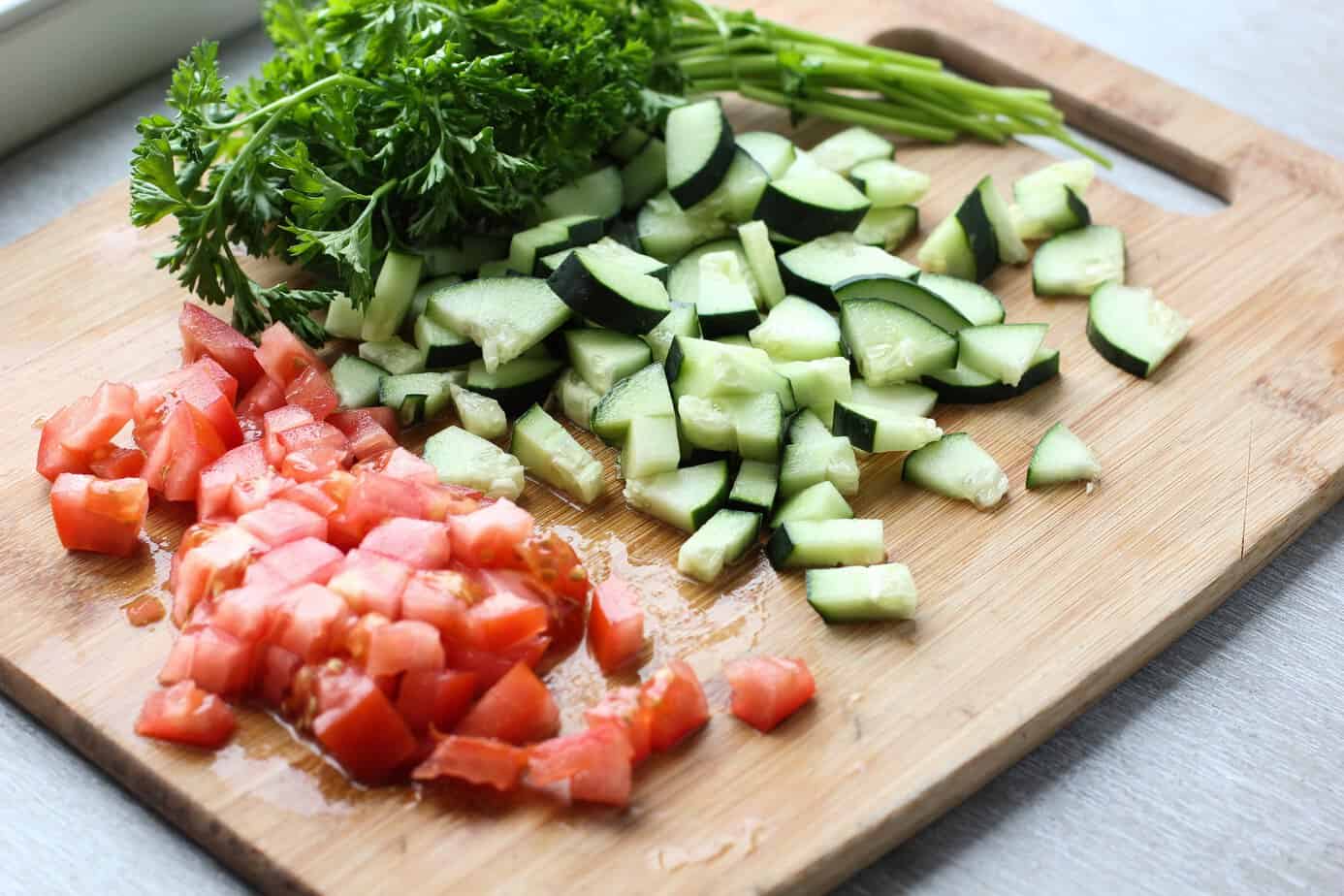 When serving this dressing, it's delicious on any Greek salad but I also love simply tossing it with cucumbers and tomatoes. You can even add some fresh parsley if you have it on hand!
Tips for the perfect salad
Be sure to thoroughly wash and dry your greens, so they don't wilt. I like to use a salad spinner to ensure my greens are as dry as possible before dressing.
For heavy ingredients like tomatoes and cucumbers, slice them thin enough so they don't immediately fall to the bottom of the salad bowl.
When preparing a salad, add 2/3 of the toppings to the mixed greens and combine. Then add the additional ingredients on top.
You generally need 1/4 cup of dressing for every 10 cups of salad greens, but you can play around with the ratio that you like best.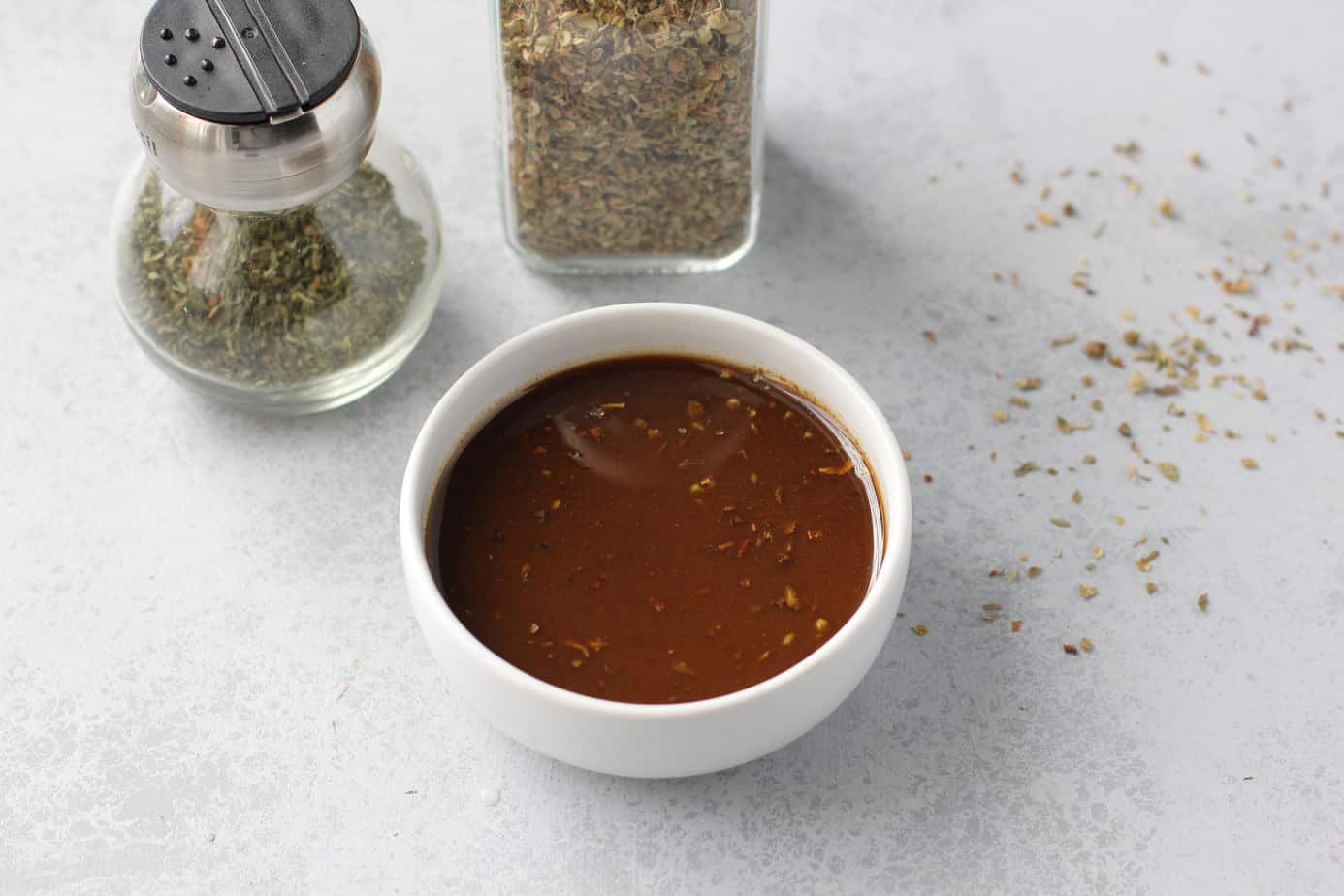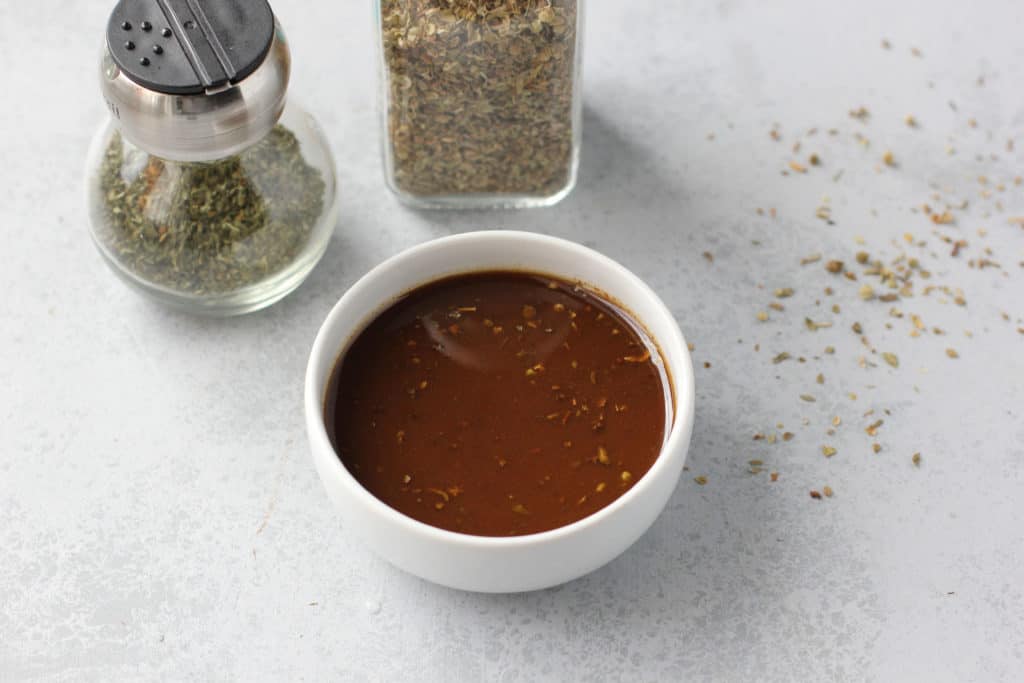 Print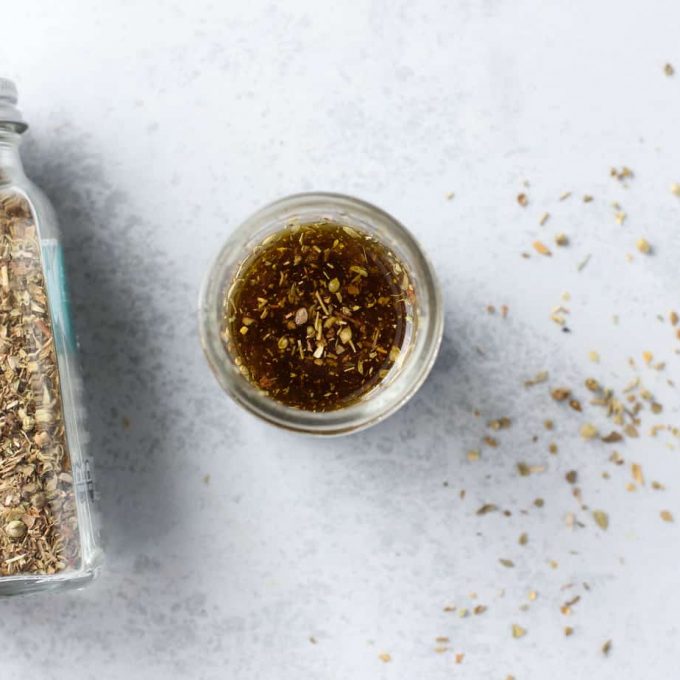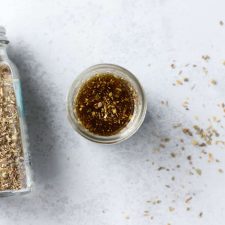 Easy Greek Salad Dressing
Author:
Prep Time: 5 minutes
Cook Time: 0 minutes
Total Time: 5 minutes
Yield: About 1/2 cup 1x
Category: Salad Dressing
Method: Mixed
Cuisine: Greek
---
Description
This easy Greek salad dressing recipe can be prepared in just a couple of minutes and it's delicious!
---
1/4 cup olive oil
2 tablespoons balsamic vinegar
1/4 tsp dried oregano
1/4 tsp dried parsley
1/4 tsp salt
Dash of garlic powder
1/2 teaspoon mayonnaise (optional- see note)
---
Instructions
Whisk together all of the ingredients until combined. I like to put it in a sealed container and shake until it's mixed.
Store in the refrigerator.
---
Notes
A bit of mayonnaise will help the oil and vinegar emulsify. Without it, the dressing will separate and need to be shaken before each use. It's totally optional, but feel free to add a little bit to keep the dressing mixed.
Keywords: Easy Greek Salad Dressing
I just added it all to a bottle and shook things up. I told you it was easy! For the salads, I just tossed together romaine, red onions, cucumbers, tomatoes, and feta. Drizzled with a little dressing, it came together pretty easily. I could probably eat this over and over.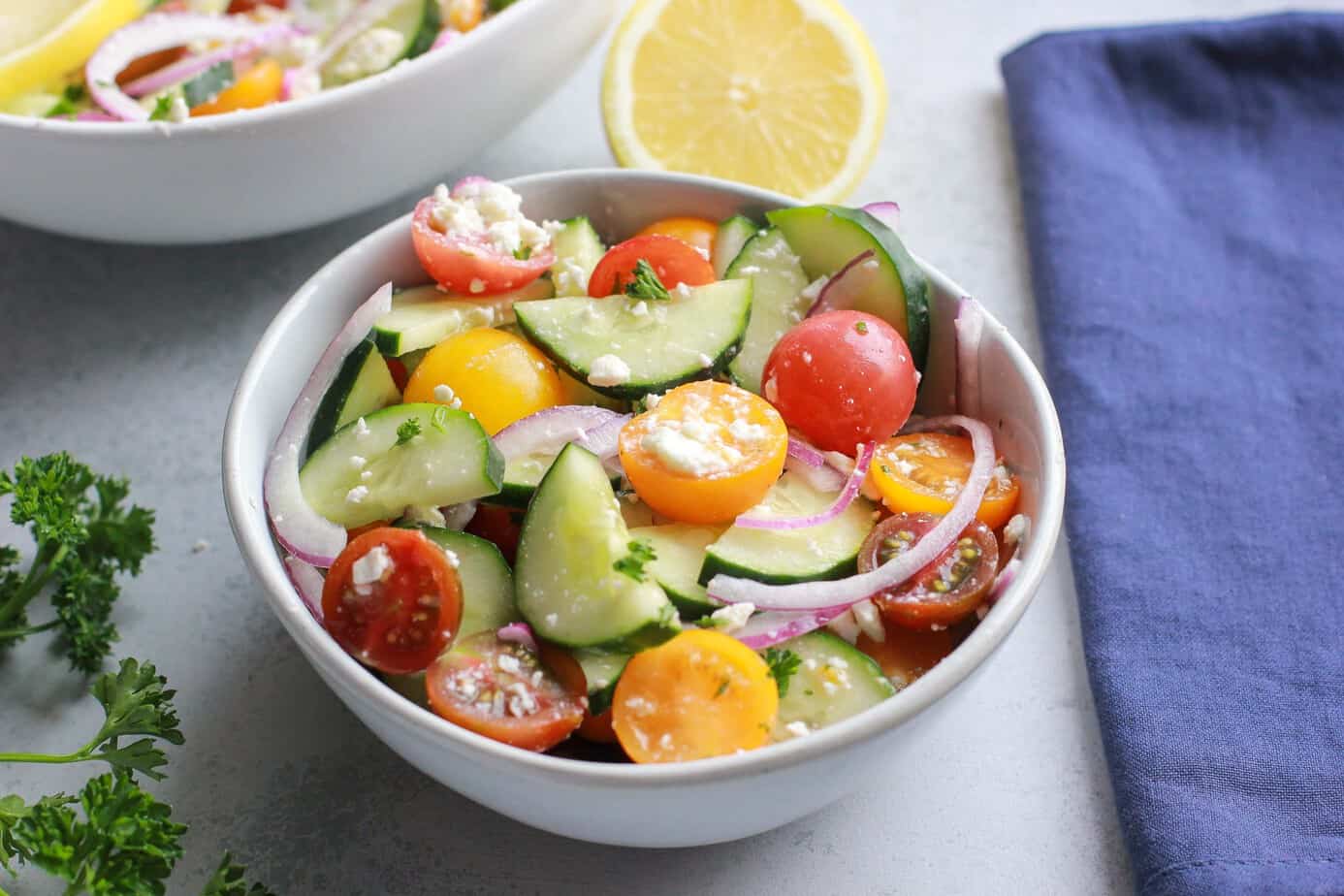 It's always nice to have an easy salad dressing recipe on hand, for those nights when you need an emergency dressing. Here are a few other recipes you could serve with this salad dressing.
What's your favorite type of salad dressing?