Tracy Anderson Perfect Design Review
Looking for a tough at home that's low impact and doesn't require a lot of equipment? Then you should check out The Perfect Design Series by Tracy Anderson.
The Perfect Design Series Workout by Tracy Anderson
I wrote about Tracy Anderson once before, when I first came across her YouTube videos. (You can read that here.) I was totally intrigued and I liked the style, so I purchased a couple of DVDs on Amazon. I don't know about you, but I'm always looking for new workout ideas (and I've got plenty more reviews on this page) so I couldn't resist writing a little review.
Things I liked about Tracy Anderson's Perfect Design Series:
The workout reminds me of a barre class or a really intense pilates class. It's lots of small movements, high reps, low weights. It would be great for toning, although not necessarily weight loss since there is minimal cardio. It's great if you just want to "tighten up" but not really bulk up or burn tons of calories.
Most of it was very low-impact, so if that's something you have to watch out for, this could be a great option. (It's also great for those that live in apartment buildings and don't want to anger the downstairs neighbors.)
I was definitely sore the next day, which was good. Especially considering I wasn't really sweating too much. (Again, probably because it's not much cardio.) So it's a good workout if you won't have time to wash your hair afterward!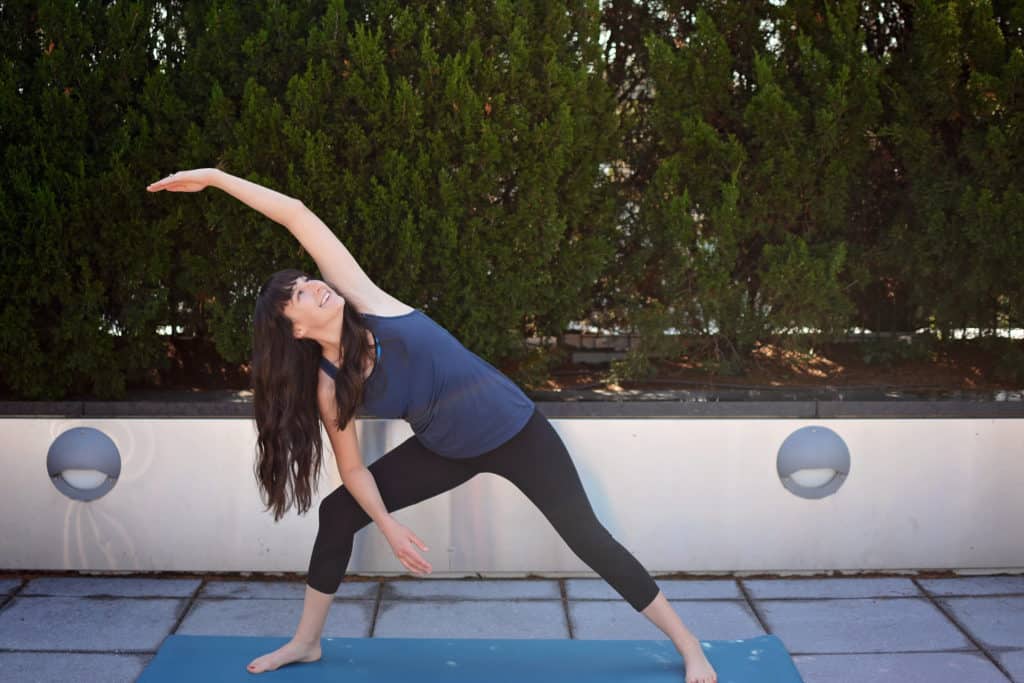 Things I didn't like about Tracy Anderson's Perfect Design Series:
She doesn't really explain the movements very much. In the warm-up, she gives you no direction whatsoever on what she's about to do, so there was lots of arm flailing and trying to keep up. My roommate walked in on my looking pretty ridiculous, dancing around the living room.
The workouts are all about an hour, which isn't bad, but usually, if I'm working out at home, I don't have much time, so it's nice when a DVD has a shorter option for those situations. This isn't really a huge downside, but it's worth noting.
It's definitely a girly workout. I don't think there is any way I could convince Alex to try it with me. So it's a little more difficult getting a workout partner for these.
Overall, I think Tracy Anderson's Perfect Design Series workout is pretty good. It'll be nice to add a little variety to my workout DVD collection, although I don't think this will necessarily make it into the normal rotation. I still like Jillian Michaels for the quick and easy cardio and strength training type of workouts.
What's your favorite workout DVD?