Chipotle Black Bean Burger
These chipotle black bean burgers are filled with poblano peppers and adobo sauce for a meatless burger with plenty of spicy flavor!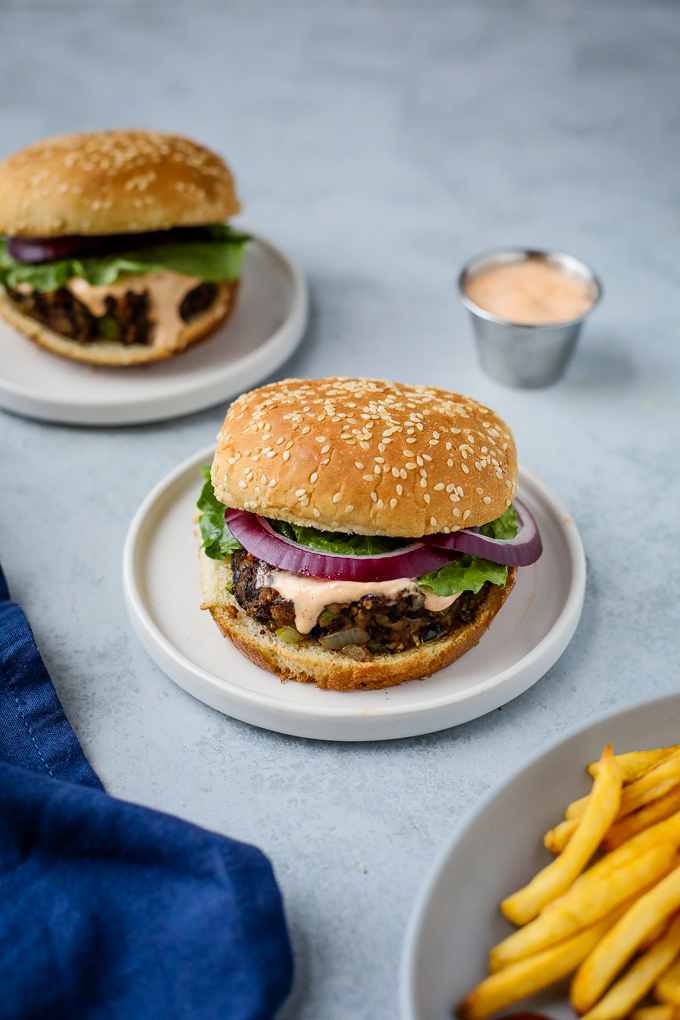 I've enjoyed black bean burgers for years and when I realized I didn't have a recipe for one on I Heart Vegetables, I knew I had to change that! These black bean burgers are great for an easy meatless meal, and you can double the batch and keep them in the freezer for a meatless meal in a flash!
I wanted to keep these black bean burgers vegan, but it can be challenging to get vegan burgers to hold together properly. The trick? Sautéing out extra liquid and adding a handful of quick-cooking oats. By removing the moisture from the patties, they hold their shape and aren't mushy. The oats help add bulk and bind them together. The result is a hearty and "meaty" black bean burger with tons of flavor!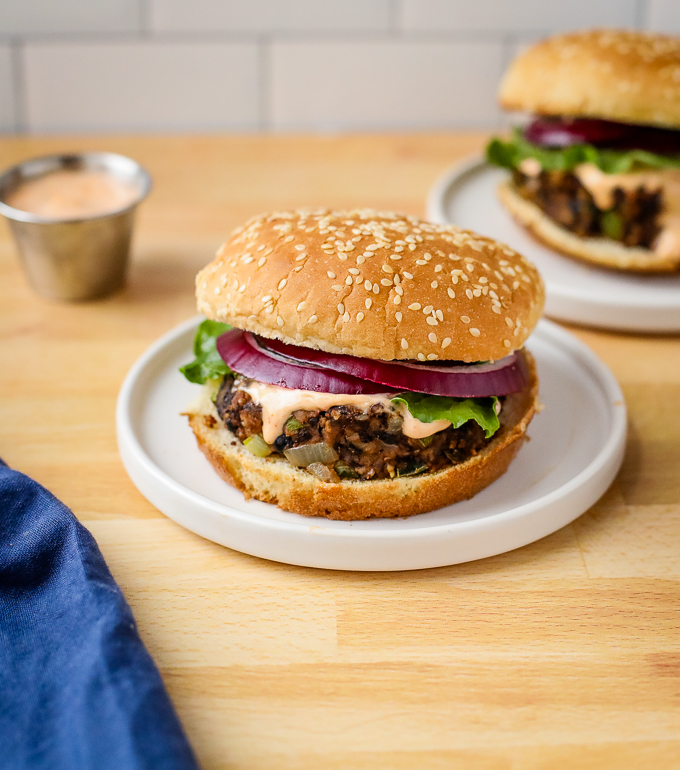 Substitution Suggestions
If you don't have a poblano pepper, feel free to substitute green bell pepper.
If you don't like things spicy, you can skip the chipotle pepper. If you like it extra spicy, add a teaspoon of the adobo sauce to the mayo mixture!
I like to make these in a cast iron skillet, but you can use a non-stick skillet if you prefer.
Quick-cooking oats are a finer texture than rolled oats. If you only have rolled oats, run them through the food processor for 20-30 seconds to chop them into smaller pieces.
How to Make Chipotle Black Bean Burgers
Burger Topping Ideas
I love the chipotle mayo on this burger, but if you're looking for additional topping ideas, here are a few of my favorites:
Avocado
Romaine lettuce
Red onion
Tomato or Tomato Jam
Crispy fried onions
Pickles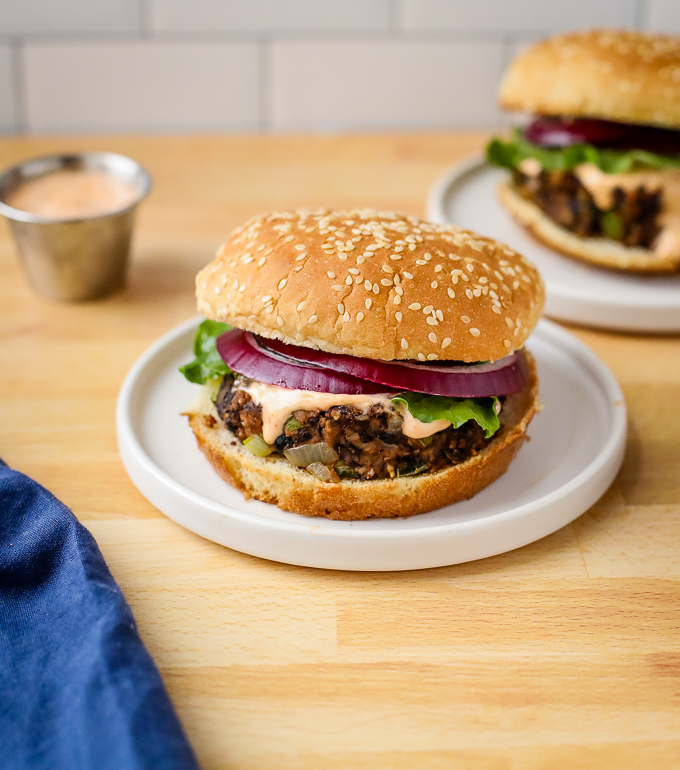 The Best Bun for a Veggie Burger
There are a few different types of burger buns, but I recommend using a sesame seed bun or a potato bun. Sesame seed buns are easy to find and they're usually sturdy enough to hold a large veggie burger patty. Potato buns are also a great option. They can help soak up any extra moisture which is good if you like a lot of juicy toppings like tomatoes or pickles.
How to Toast a Burger Bun
If you like your burger bun toasted, you can toast them in the oven or on the grill! In the oven, you'll want to butter them and broil them for just a minute or two until golden brown. If you want to make them on the grill, remove the burgers and let the buns toast on the warm grates for 30 to 60 seconds.
Black Bean Burger Tips
Black bean burgers can be delicate, so I recommend preparing these on the stovetop rather than the grill. If you do want to prepare them on the grill, place foil on the grill and spray with olive oil or non-stick spray.
When adding toppings, watch out for excess moisture. Dry lettuce thoroughly by placing it in a salad spinner or patting it dry with a paper towel. If pickles or tomatoes are extra juicy, blot the excess moisture with a paper towel.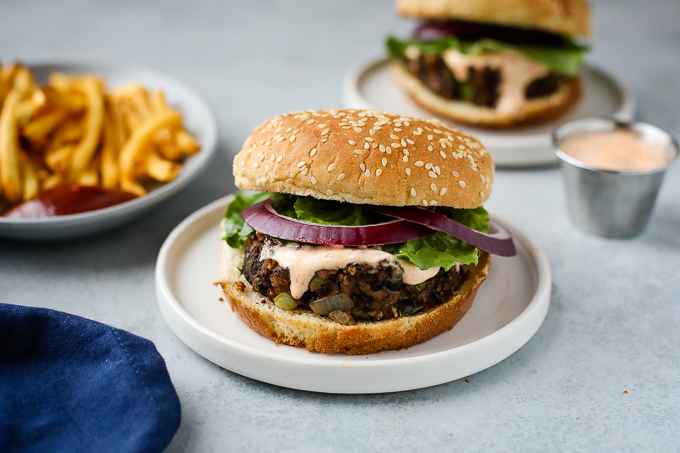 Make-Ahead Tips
These burgers can be made up to 3 days in advance. Just shape the patties and store them in an airtight container in the fridge. For longer storage, you can freeze the patties. I recommend placing parchment paper in between, so they don't stick together. Frozen burgers will require additional cooking time. I recommend letting them thaw in the fridge overnight, then cooking in a skillet as directed.
Print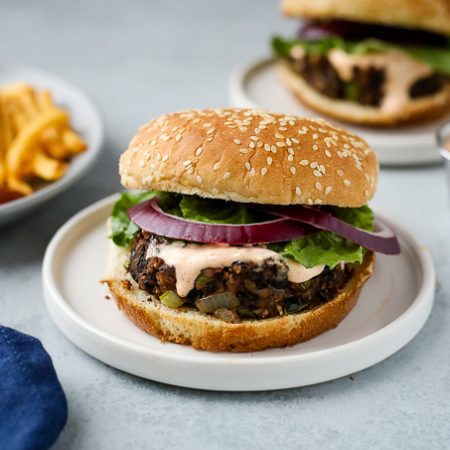 Chipotle Black Bean Burger
Author:
Prep Time: 15 minutes
Cook Time: 8 minutes
Total Time: 23 minutes
Yield: 4 burgers 1x
Category: Burger
Method: Stovetop
Cuisine: Vegan
Diet: Vegan
---
Description
These chipotle black bean burgers are filled with poblano peppers and adobo sauce for a meatless burger that packs plenty of flavor!
---
For the Burger
2 tablespoons avocado oil or olive oil
1 scallion, finely chopped
1 small yellow onion, chopped
1 small poblano pepper, chopped (about 1/2 cup)
4 cloves garlic, minced
1 15oz can black beans, drained and rinsed
1 teaspoon cumin
1 teaspoon chili powder
1 teaspoon kosher salt
1/2 teaspoon black pepper
1/4 cup quick-cooking oats
2 tablespoon chipotle mayo (recipe below)
Chipotle Mayo
1/4 cup vegan mayo (I like "Just" mayo)
1 chipotle pepper in adobo sauce, finely chopped
1 teaspoon adobo sauce (if desired for extra spice)
1 tablespoon lime juice
---
Instructions
Heat 1 tablespoon of oil in a cast-iron skillet, over medium heat.
Add the scallion, onion, pepper, and black beans and cook for 5 minutes, stirring frequently.
Add the garlic, cumin, chili powder, salt, and pepper and continue to cook for 2-3 minutes.
Allow the mixture to cool slightly, then transfer to a food processor.
Add the oats and 2 tablespoons of chipotle mayo to the bean mixture and pulse 4-5 times until the mixture is combined, but chunky. Do not overblend.
Shape the mixture into 4 equal patties. Flatten so the burgers are approximately 1″ thick.
Add 1 tablespoon of oil to the cast iron skillet.
Cook the burgers for 2 minutes on each side, or until the outside is crisp.
Place each burger on a bun and top with chipotle mayo and any other desired burger toppings.
---
Keywords: chipotle black bean burger
Side Dish Suggestions
Looking for the perfect side dish to pair with your burger? Here are a few of my favorites!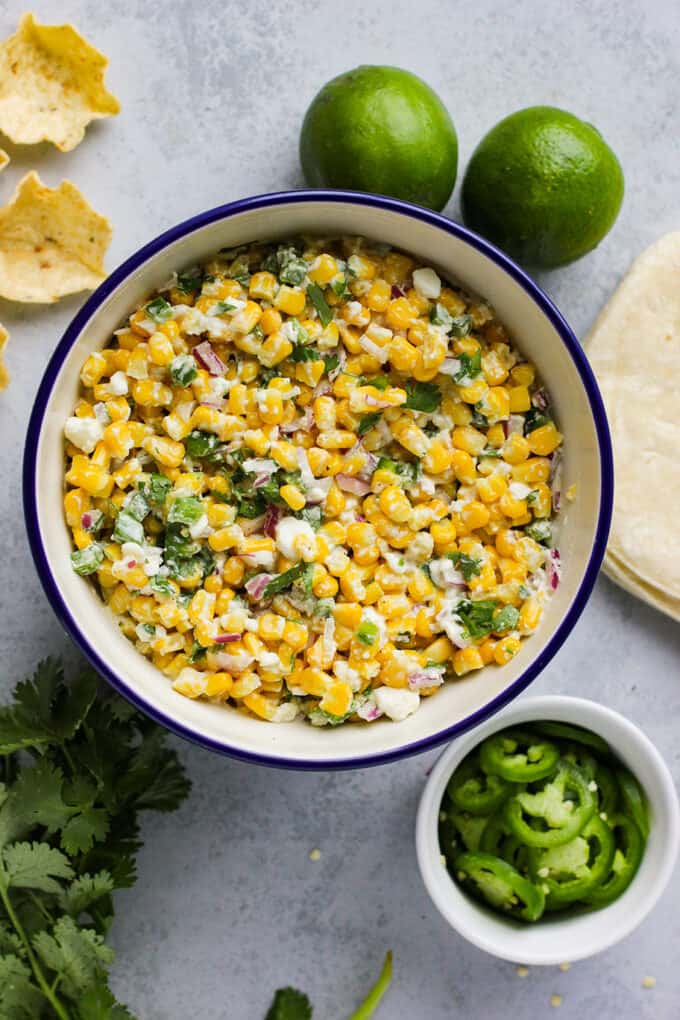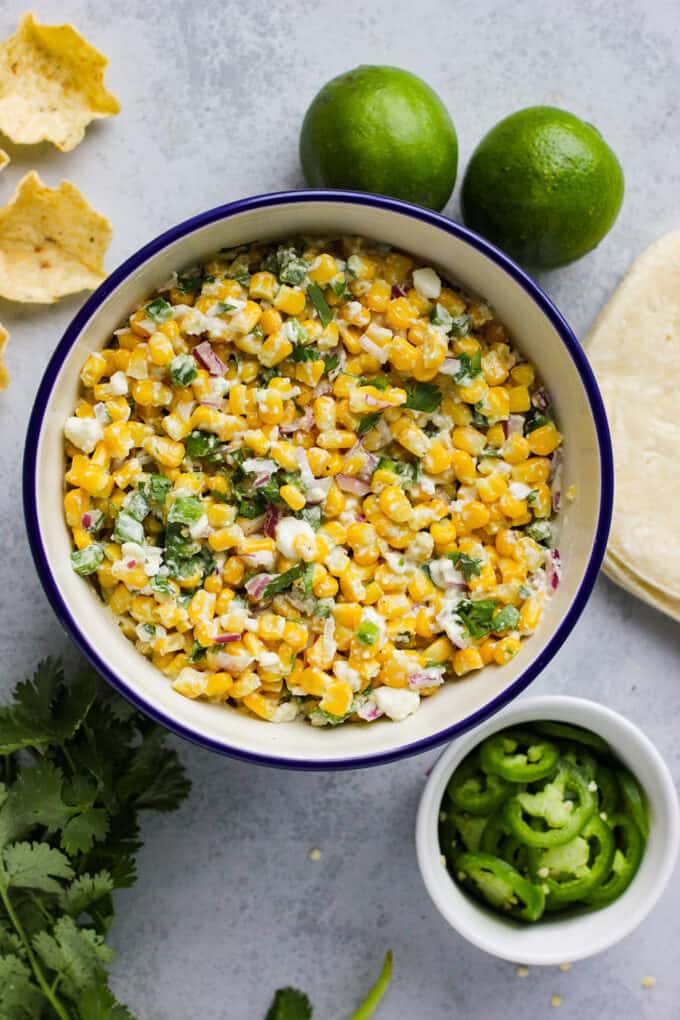 If you loved this recipe, be sure to check out my Pinto Bean Burger recipe or this Wild Rice Burger!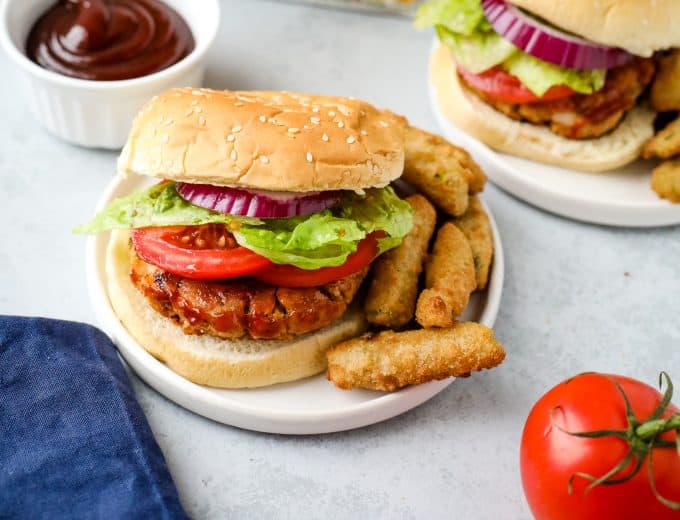 What's your favorite burger topping? Leave your suggestion in the comments!