Smoothies Without Fruit
Looking for a low sugar smoothie recipe? Try one of these delicious smoothies, no fruit required! From creamy pumpkin to rich chocolate, there's a delicious smoothie recipe for every day of the week!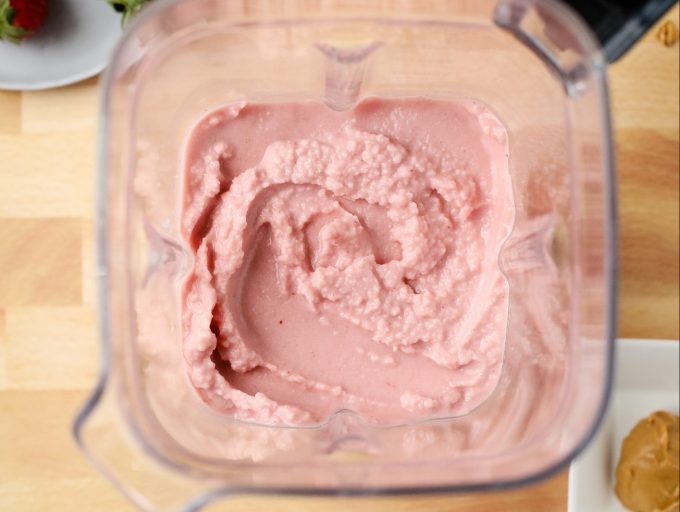 How to Make a Smoothie without Fruit
If you're used to fruit-based smoothies, these recipes might sound a little crazy! But there are tons of ways to make your smoothie sweet and delicious without adding fruit. Vegetables like sweet potatoes can add natural sweetness and avocado can make your smoothie extra creamy.
How to Make a Low Sugar Smoothie
Some of these smoothies are naturally lower in sugar. Some of them may suggest added sweeteners. If you want to keep the sugar content down, consider using stevia or another natural sweetener. I recommend tasting your smoothie first and then deciding how much sweetness to add. I really love NuNatural's stevia drops because they blend seamlessly! I have both the vanilla and the plain.
How to Make a Super Thick Smoothie
If you want to turn your smoothie into a smoothie bowl that is thick enough to eat with a spoon, be sure to follow these tips if you want to make a super thick smoothie. And if you don't have a fancy blender, check out my tips for getting the most out of your blender.
Ok, let's dive into some delicious fruit-free smoothies!
Photo Credit: thealmondeater.com
A healthy Chocolate Cashew Smoothie that's full of protein and fiber. The base is made with cashews, along with cocoa powder, oats and maple syrup for a lightly sweetened and delicious smoothie recipe.
Photo Credit: www.rhubarbarians.com
Delicious and healthy pumpkin smoothie recipe! A super creamy pumpkin pie smoothie with yogurt perfect for a fall breakfast or snack.
Photo Credit: champagne-tastes.com
This vegan-friendly Turmeric Smoothie with Kefir is an ice cold twist on Golden Milk. Drink it for the probiotics, for the health benefits, and for the delicious, peppery flavor.
Photo Credit: www.monicanedeff.com
Rich & creamy, this chocolate smoothie with chia seeds is divine! Made with yogurt, cacao, cinnamon & vanilla extract. Full of protein and with the option of added sugar-free!
Photo Credit: www.eatingbyelaine.com
This sweet and creamy smoothie is packed with goodness! I chose each ingredient carefully so that when they all come together, it's a nutritious powerhouse. This Salted Tahini Chocolate Date Smoothie is vegan and delicious!
Photo Credit: lowcarbafrica.com
This delicious, vanilla chia seed protein-packed smoothie is perfect for those grab-and-go mornings when you're short on time but still need a quick, nutritious breakfast.
Photo Credit: eatthegains.com
Thick and creamy Sweet Potato Smoothie made with 2 1/2 cups of veggies and loaded with vitamin A & C, fiber, antioxidants, and healthy fats! Tastes like sweet potato pie and a delicious way to get in more veggies! Paleo, vegan, and dairy free.
Photo Credit: www.kitchensanctuary.com
This Oaty Mocha Hot Smoothie is one of my favorite hot smoothies. It's comforting, tasty and packed full of nutrients. This HOT smoothie is perfect for those colder months. 
Photo Credit: eatthegains.com
Chocolate Beet Smoothie made with beets, Greek yogurt, nut butter, and cacao. The combo of chocolate and beets packs vitamins, minerals, & antioxidants and is loaded with protein, healthy fats, and carbs and makes a perfect breakfast, snack, or natural pre-workout.
Photo Credit: www.sweetashoney.co
This Keto peanut butter smoothie is a light and refreshing keto smoothie with a delicious peanut butter flavor, dairy-free and fruit free.