Blogilates App Review
The Body by Blogilates App offers a variety of low impact, pilates-style workouts. While there is a premium version of the app, most of the features are available for free. After using it for a few weeks, here's my full Blogilates app review!
I've been a fan of working out at home for years, so I'm always on the hunt for new workout apps to keep me inspired! I've tried Kayla Itsines' BBG program and Kelsey Wells PWR at Home program and I've used the FitOn and Tone It Up Studio apps for a long time. All of these apps have different styles, programs, and price points. So there is an app for any style of workout you're looking for! Today, I'll share my review of the Body by Blogilates App.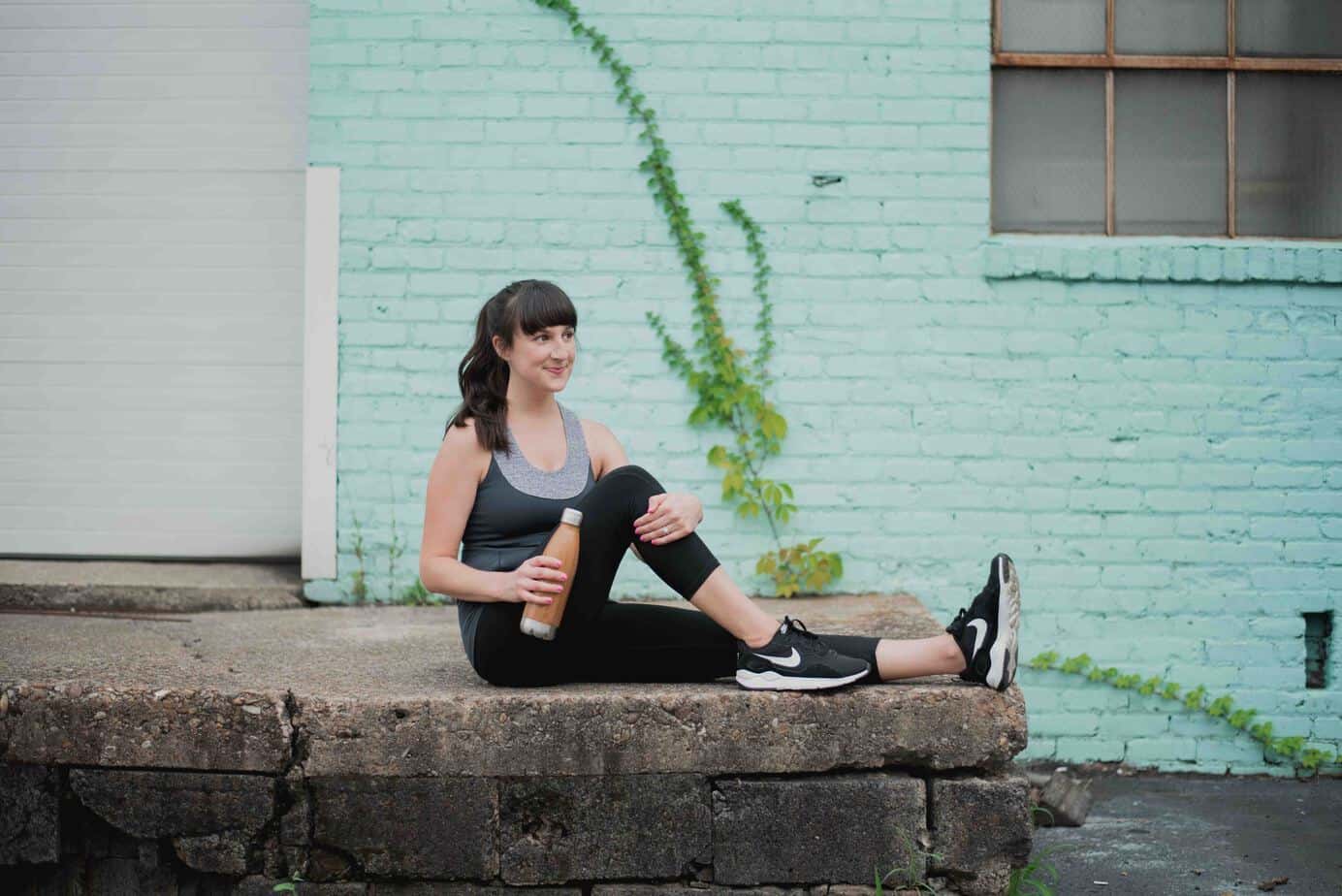 Who is Blogilates?
Blogilates was started by Cassie Ho. She's a fitness professional who started uploading pilates-style workouts to her YouTube channel back in 2009. Since then, she's created a fitness empire with a successful YouTube channel, blog, clothing line, and Pop Pilates branded classes.
What is Pop Pilates?
Pop Pilates is a style of workout that mixes traditional pilates moves with dance moves. I got my Pop Pilates certification back in 2019 and although I haven't taught any classes, I really enjoyed the training! The workouts are choreographed so it truly feels like a dance on a mat. The music is upbeat and it's fast-paced, so the classes fly by!
What is Body By Blogilates?
Casey just released her new app, Body By Blogilates, and I was excited to check it out! The app contains workout videos from her YouTube channel, categorized by type of workout. All of the videos are free, with no commercials or ads. She also has challenges and a workout calendar, which are premium features.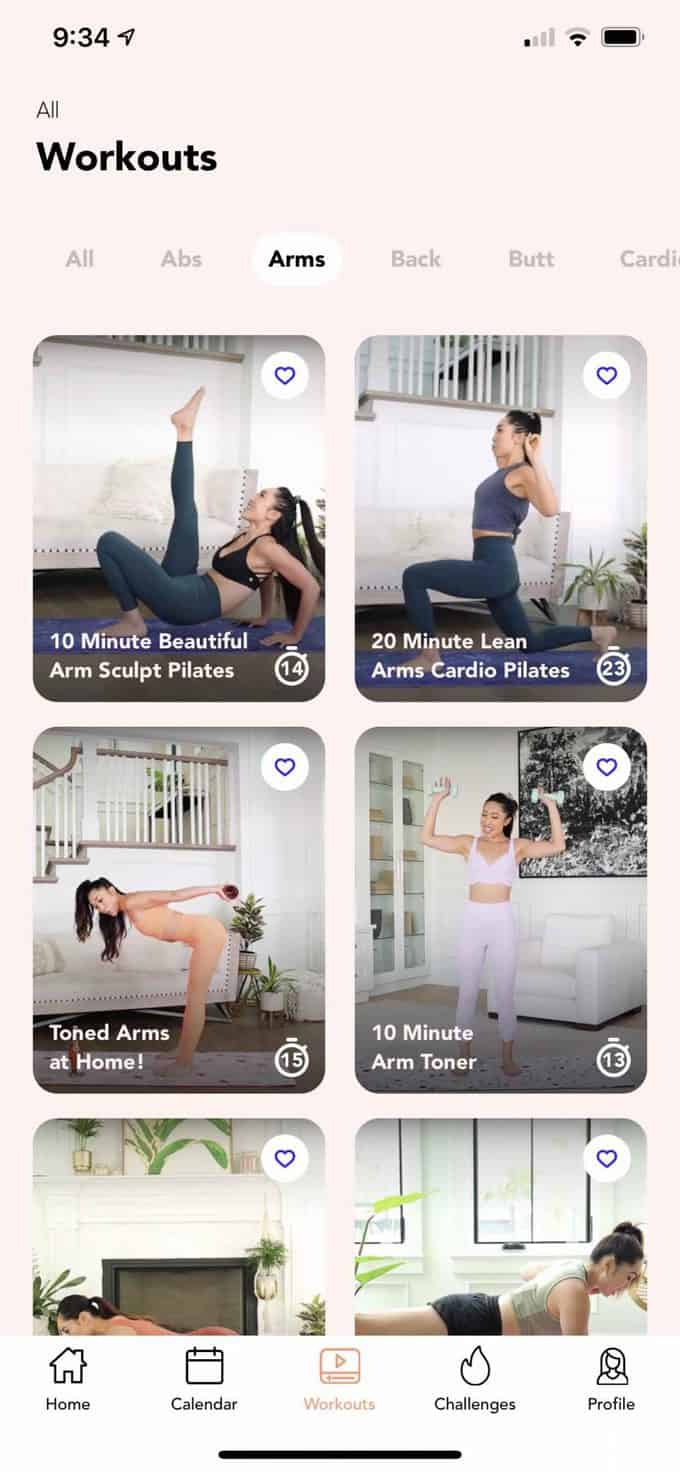 How much does Body by Blogilates cost?
Most of the content on the app is free. If you want access to the challenges and a workout calendar, it's $3.99 per month or $39.99 per year. This is definitely on the affordable end of the paid workout apps. If you're someone that needs specific direction and motivation to pick harder workouts, this could be worth the investment. But most of the content on the app doesn't require the subscription.
What types of workouts are on the Blogilates app?
Most of Cassie's workouts are low-impact pilates-style workouts. They're typically between 10-25 minutes, although there are a few longer videos available. You can sort the workouts by body part (arms, abs, butt, etc.) but she also has full-body workouts available. There are definitely more videos available for lower body workouts. I'm guessing she'll continue to add workouts to the app, but right now there aren't a lot of upper body options and most of what's available is 10 minutes or less.
Cassie's style is super perky and upbeat, which I love. She does a great job of talking during the workouts, to try to distract you from the burn! I know some people find her to be a little too perky, but I personally love her energy.
What equipment do you need for Blogilates workouts?
You generally only need a yoga mat and a light set of weights. Many of her workouts don't require any weights at all. If you're looking for workouts that require minimal space and equipment, these are perfect. Since her workouts are typically low-impact, they're also apartment-friendly!
Are Blogilates Workouts Hard?
I really like Cassie's style of workout, but I don't think they're as challenging as some of the other programs I've tried like Tone It Up or BBG. The workouts aren't necessarily easy, but there isn't much weight lifting or cardio. She does offer cardio videos, but I found that I'd rather go to the Tone It Up app for a more intense HIIT workout.
The Blogilates workouts are challenging for the muscles you're targeting, but you might not see results as quickly as you would with more intense workout programs. That said, I do really like this style of workout and I plan on adding these into my routine! My plan is to do a few of the Blogilates workouts each week, but also mix in HIIT, cardio, and weightlifting from some of the other fitness apps.
My Favorite At-Home Workout Apps
If you're looking for other great workout programs you can do at home, here are a few of my favorites:
What's your favorite workout to do at home?