FitOn App Review
A couple of months ago, I got an Instagram ad for an app called FitOn, and I decided to click and see what it was all about.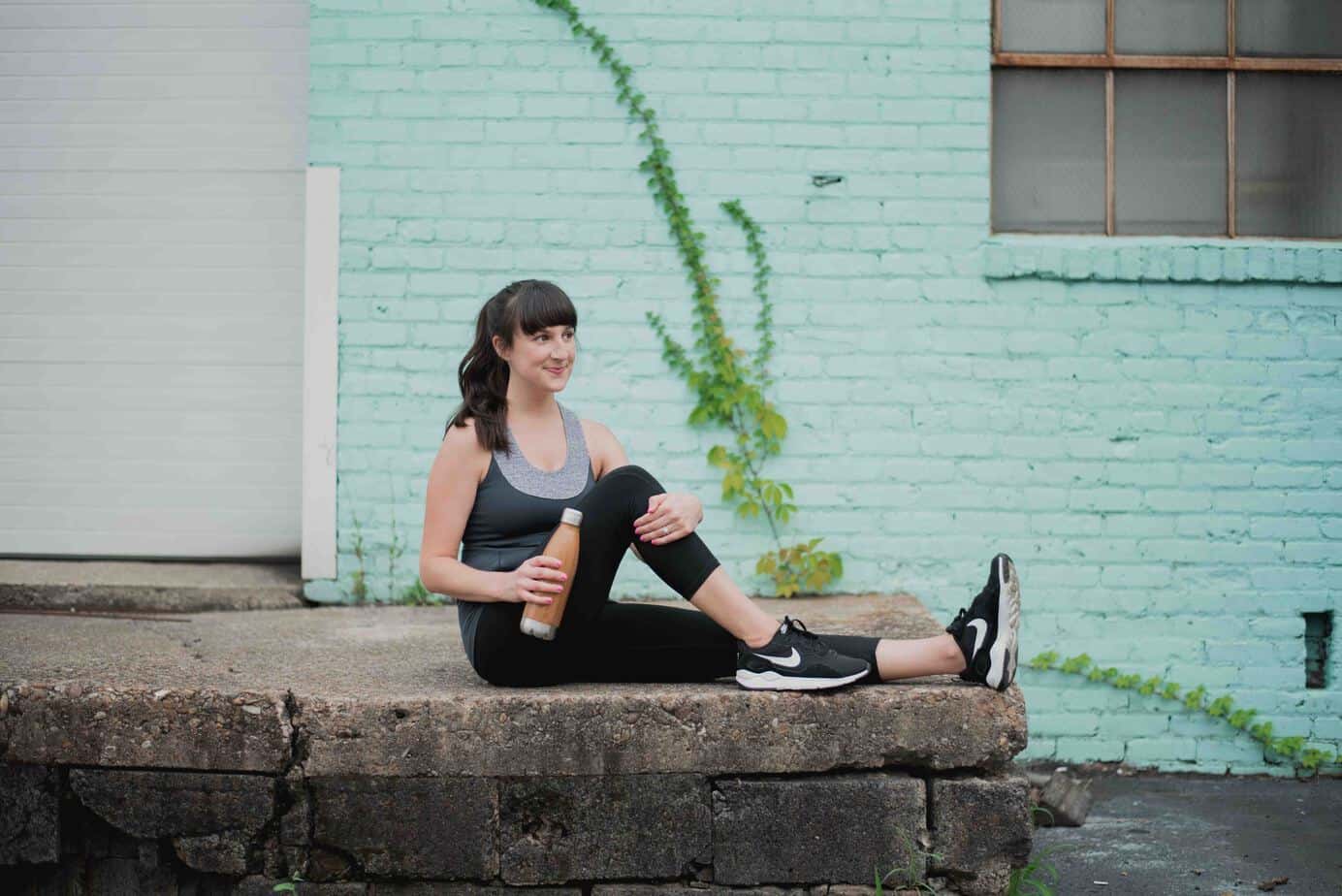 I like working out at home, so I'm always looking for something new I can try from the comfort of my living room. At first, the app seemed too good to be true. Free workouts? There had to be a catch. Was this just a trial? Would there only be a handful of free videos unless I paid a fee? After a month of using it, I'm happy to say that it is as good as it sounds!
What is the FitOn App?
FitOn is a truly fantastic fitness app that offers tons of workout videos and resources for free. There are a few premium features that you can purchase if you like, but the majority of the app is completely free. They have a variety of workout videos and programs that can be done at home with minimal equipment.
Is the FitOn app really free?
I did some digging and here's what I found directly on the FitOn website:
"Yes, [the app is] actually free, there is no catch. We are NOT selling your data or using it to target you with ads.
At FitOn, we are dedicated to building a next generation health & fitness platform and we simply don't want any barriers holding people back from being able to leverage the product and all the workouts from our amazing trainers to improve their health & happiness."
The app is a wonderful resource. While there is a paid/premium component for features like downloading, the majority of the app is absolutely free.
How do you use the FitOn app?
To use the app, you start by making a profile and setting your goals. You can also pick your favorite style of workouts so that it can recommend the best exercises for you. If you're not sure where to start, the plan can be a great resource. For me, I created a program but I ended up just watching videos on demand, depending on what I was in the mood for.
What types of workouts are on the FitOn app?
They have a huge range of workout videos sorted by different categories. Within each category, you can see the time the workout would take and the level of intensity.
I like workout videos in the 20-30 minute range, but there are tons of options available. You can even sort the on-demand videos based on how much time you have or the level of intensity you're looking for.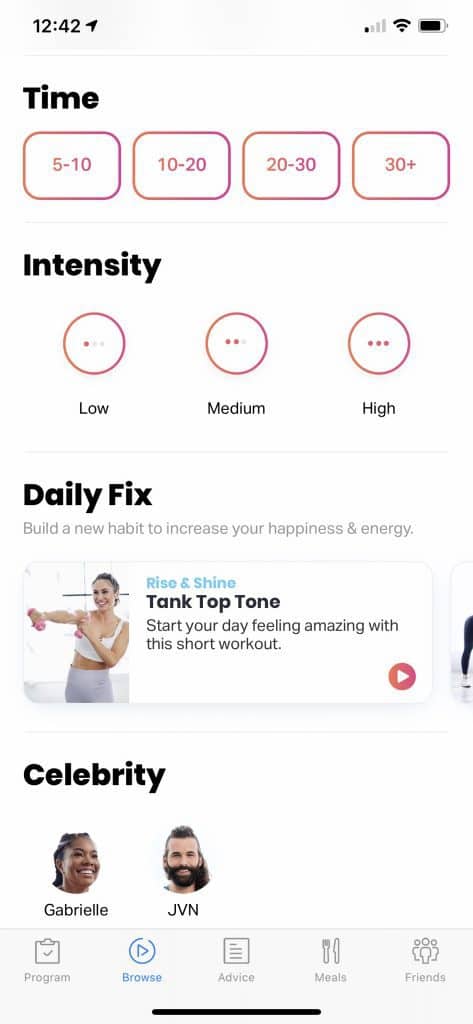 What equipment do you need?
I found that most of the videos didn't require any equipment beyond a yoga mat and a set of free weights. Some of the videos do require heavier sets of weights, but there is plenty of options for bodyweight-only exercises if you're limited on equipment. You'll also need a bit of space to workout. I have an area where I can roll out my yoga mat that's about 8'x10'—and that's usually plenty of space.
Can I really get a good workout from an app?
Absolutely! I've been using workout apps at home for the past couple of years, and I've seen good results. The FitOn app reminds me of the Tone It Up Studio app. I've been paying $13 a month for access to their app for the past couple of years, and while I love it, FitOn might change the game since it's free!
My Favorite FitOn Workouts
If you're not sure where to start, here are a few of my favorite workouts in the FitOn app!
Lazy Girl Booty Burn– Easy 10 minute workout you can do while you watch TV! Don't worry, you won't even have to get up off your mat!
Tabata Torch– This one will get your heart rate up fast! In just 15 minutes, you'll feel accomplished.
Butt-Kicking Bootcamp– Ready to take it up a notch? This 25 minute workout combines cardio and strength training moves for a full body workout!
Are there other at-home fitness apps to try?
As I mentioned above, I love the Tone It Up studio app! I've also used the Sweat app for Kayla Itsines' BBG program and Kelsey Wells' PWR at home program. With a few pieces of equipment and a little bit of space, I think it's possible to get in a great workout at home. I recruit friends to do the workouts with me virtually, so we can send each other photos when we're done. It may sound silly, but it helps me be consistent with my workouts! Here are a few more tips for making the most of an at-home workout.
Curious to try FitOn? Download the app here!